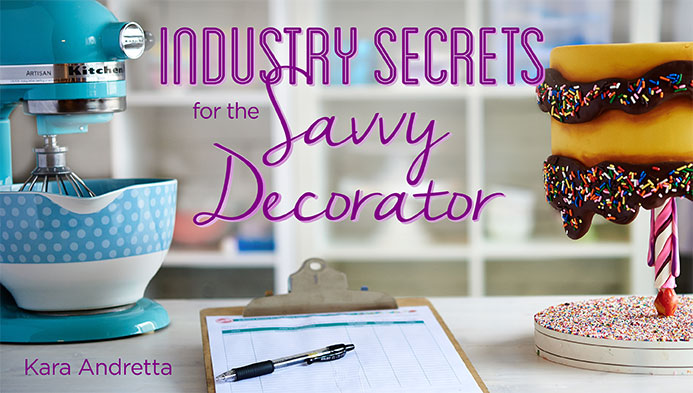 Cakes & customer service your clients will crave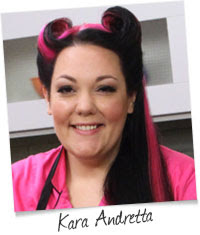 I learned how to manage the day-to-day aspects of my cake business the hard way, so you don't have to! Join me, renowned cake decorator and small-business owner Kara Andretta, for my online Bluprint class Industry Secrets for the Savvy Decorator, and learn professional tricks and practical techniques that will set your cakes and your business apart from the rest.
In this class, you'll find out how to set up your home kitchen, create an online presence, decorate your cakes and deliver them safely to their venue. We'll start by organizing your workspace for a more productive decorating experience. Then, I'll share tips on building and maintaining a rich online presence, both locally and globally. Want to return to certain techniques or concepts again? Bluprint makes it easy, with lessons that are yours to watch whenever, wherever, forever.
The foundation of your business is built on delivering cakes that are just as sturdy as they are beautiful. Up next, I'll share my doweling and stacking methods for cakes that are completely secure. From drilling a center-pole hole in your cake base to sizing dowels and placing them in each tier for maximum stability, you'll learn how to build level cakes that are travel-proof.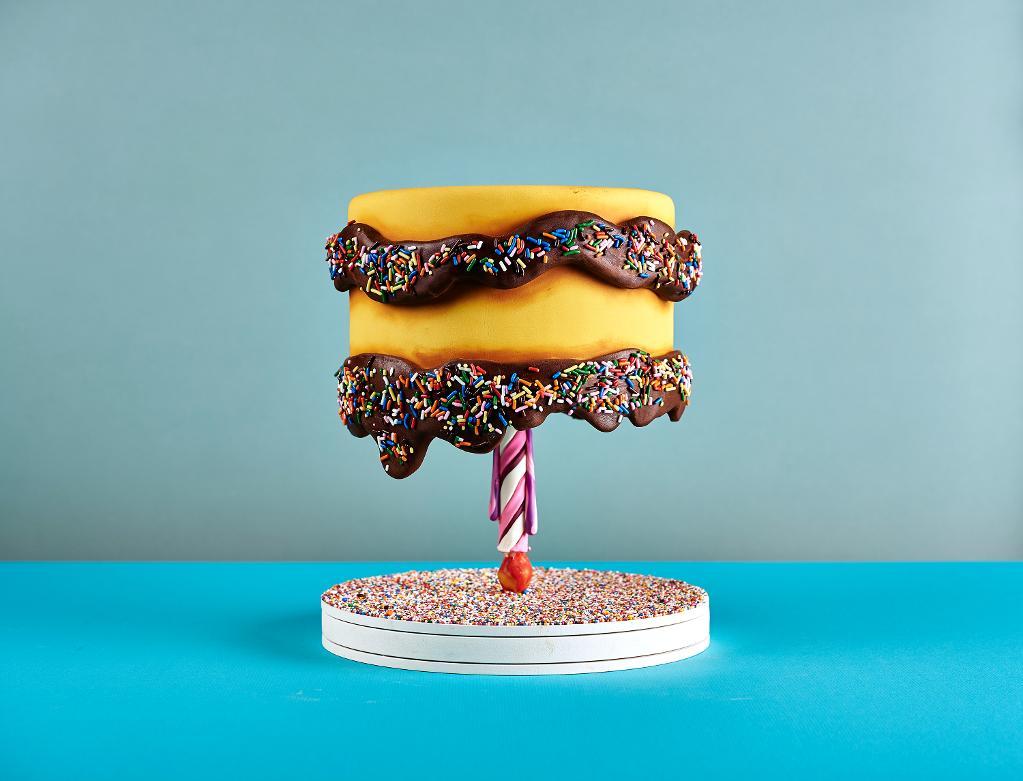 Think magazine-worthy designs are out of the question? Think again! In this lesson, I'll share simple tools and techniques for creating a gravity-defying, upside-down birthday cake. Learn how to construct a sturdy barbell-style cake stand from ordinary wooden dowels and finish your impressive cake with a playful hand-rolled candle.
Works of art aren't just for the gallery wall. Up next, find out how to transform simple cakes into elegant conversation pieces with my tried-and-true wafer-paper methods. Together, we'll create delicate grasses and vibrant poppies, and you'll learn how to embellish a cake board with textured fondant for a stunning end result.
In our next lesson, we'll continue making cakes that stand out in a crowd as we master designs that are one of a kind and easy on your wallet. First, find out how to expertly apply a shimmery luster finish to each tier — no painting required! Then, I'll show you how to construct a customizable wafer-paper bouquet that your clients will ask for again and again. As a special treat, you can preview my technique for making wafer-paper daisies right here:
Do you ever struggle to complete your cakes on time, or wish you weren't participating in a mad dash to the finish line? This will be a thing of the past after your next lesson! I'll share my go-to tips and tricks for always finishing cake orders in a timely, organized fashion. From a highly efficient production timeline to boxing and delivering your cakes safely to their venue, find out how to finish and present your cakes in a professional manner your clients will appreciate.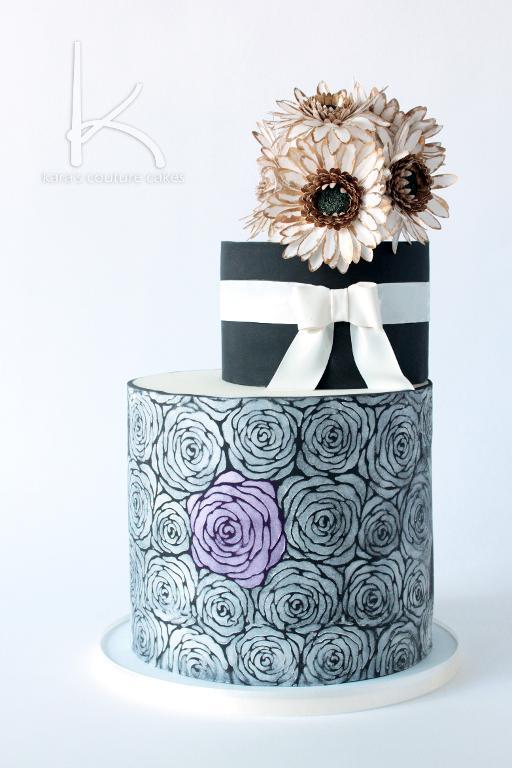 In our last lesson, I'll share troubleshooting techniques for a stress-free delivery day. Find out what to stock in your emergency kit so that you're always prepared to fix blemishes, bubbles or dings on the go. Enroll in Industry Secrets for the Savvy Decorator today, and build a business with a trustworthy, creative reputation that's sure to attract a strong customer base.
About the instructor
My career path started in arts education. When my first son was born, I became intrigued with fun cakes and sugar decorating, and I headed to The Culinary Institute of America at 29, after my second son was born, to pursue cakes full time.
Eventually, I started Kara's Couture Cakes, a small cake decorating business where I put my art, education and culinary backgrounds to use creating bespoke cakes for any occasion.
Deliver your clients an experience they'll never forget and results they'll rave about to their friends!
Join us in Industry Secrets for the Savvy Decorator
Kara Andretta | Bluprint Instructor