Some of us have a gigantic stash, with yarns stuffed in every crevice of the house. In that stash, there are several types of yarns we're all holding onto for one reason or another.
Sometimes yarns have been in our stash for a long time simply because they're a little out of the ordinary, and we can't seem to find a project that works well with them. Other times they're yarns that are so special that we feel pressured to find that perfect project.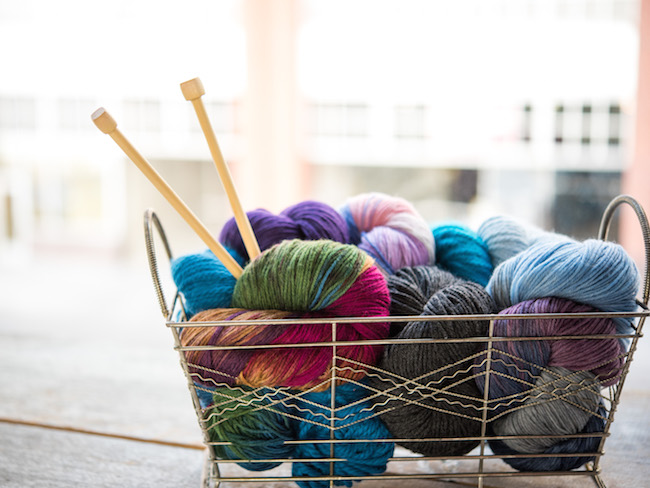 No matter what size your stash is, we bet you have a couple of these types of yarn in there.
We've also included ideas to help you think of ways you can use them to clean out your stash just a little and make room for new yarns you'll want to use right away.
1. The itchy yarn
It's pretty, but it's kind of itchy. You're still waiting for the perfect project that isn't right against your skin!
How you can use it: Use it for a decor project where the itchiness won't matter. Coasters, wall art, wreaths — anything that won't be right up against your skin is a good project for this yarn.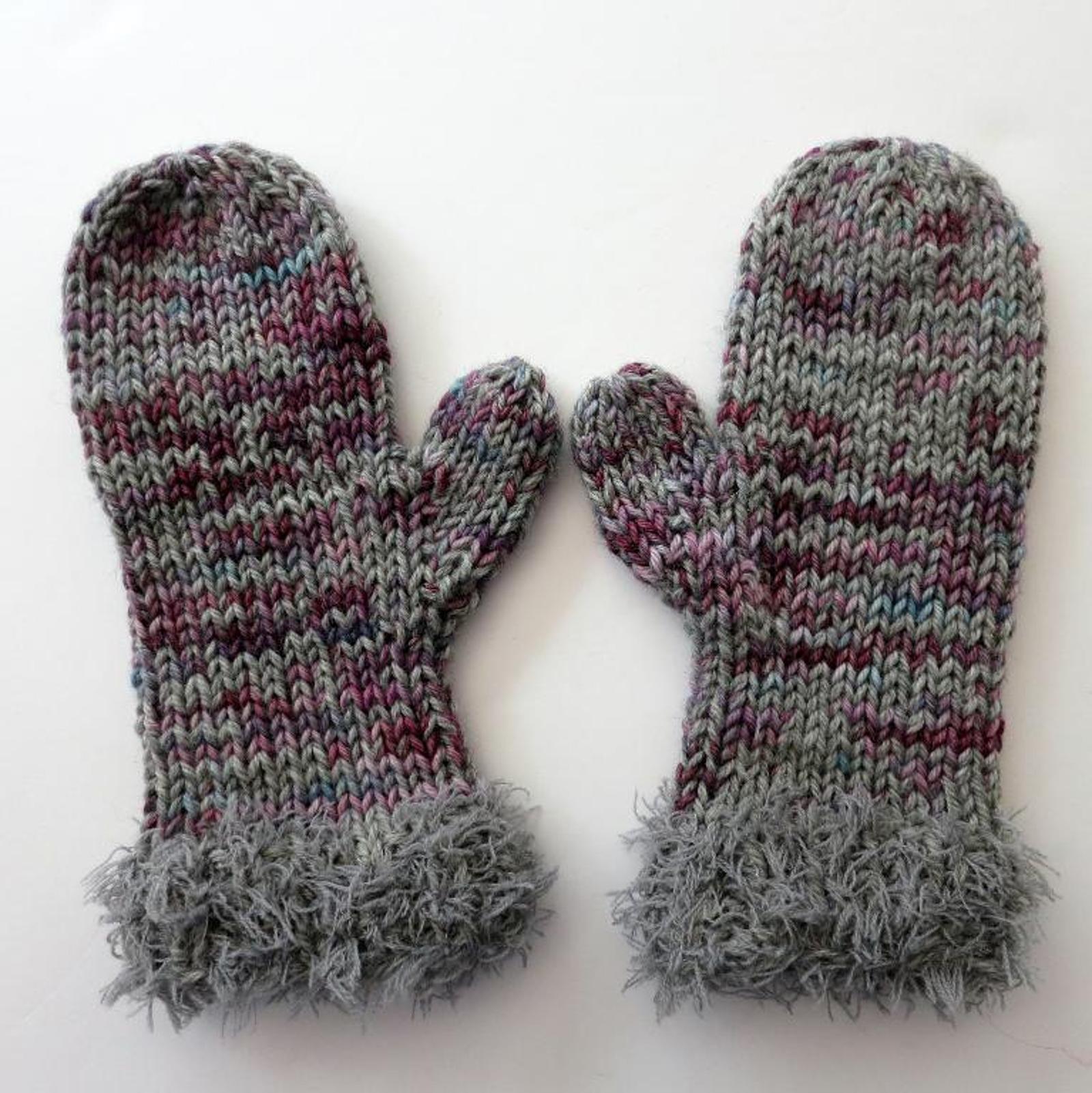 Photo via Craftsy member CarolinaGal's Pattern Store
2. The fuzzy or furry yarn
You probably won't be using this yarn for your next sweater project, but it definitely has other uses.
How you can use it: This yarn can be used for something fun, like amigurumi or trim on an accessory, like the Fur Trimmed Mittens pictured above.
3. The really expensive yarn
You paid a lot for it, and that means you're feeling pressured to stitch up something really special with it. Don't stress it! If you start knitting with it and don't like it, you can always rip it out and try something else.
How you can use it: Something super special that might even become a family heirloom, like a shawl. You could also use it for a special occasion, like something you'd wear to a wedding or holiday party.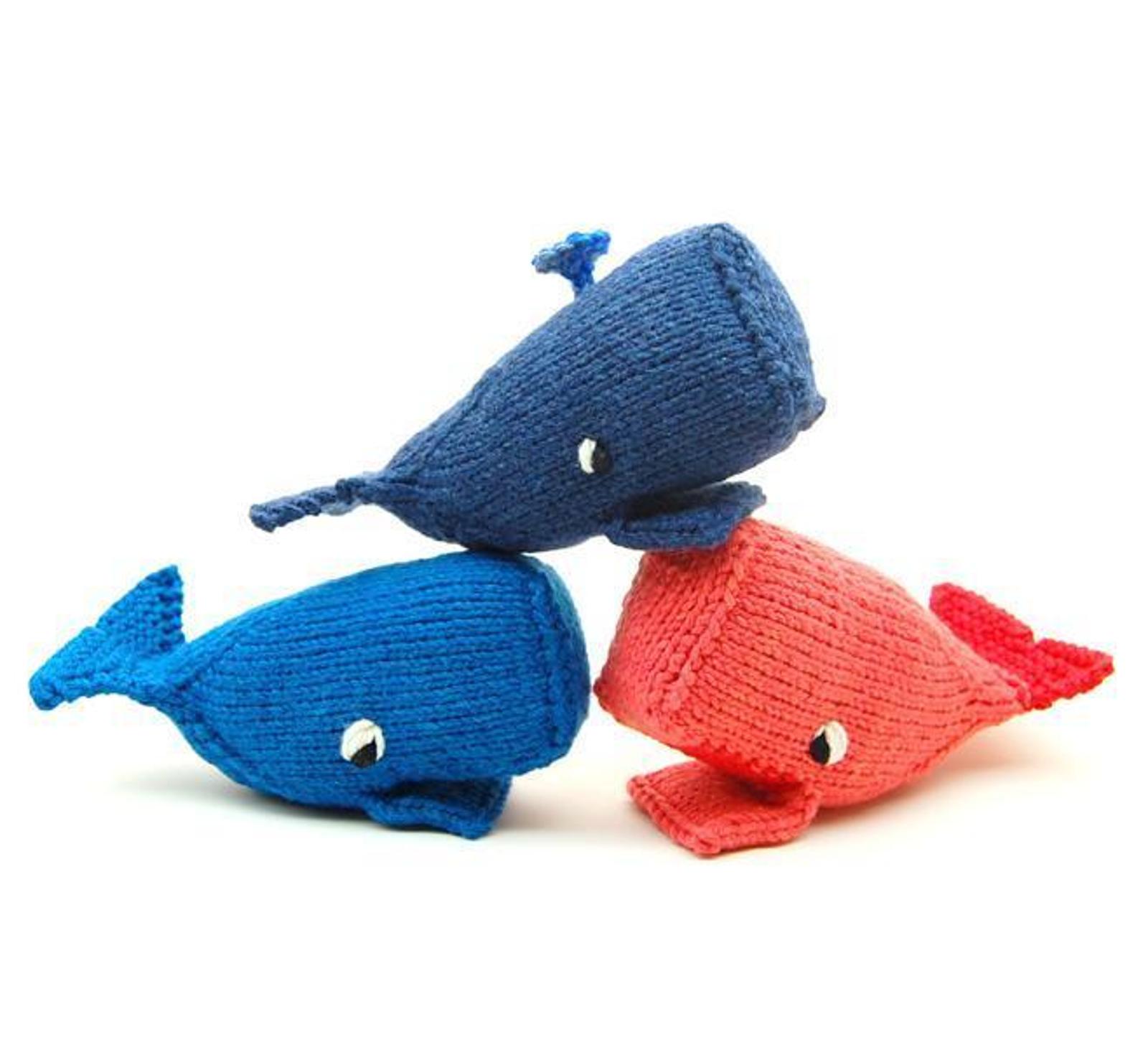 Photo via Craftsy member Cheezombie Patterns
4. The yarn your friend's mom gave you
You inherited this yarn, so you never really had plans for it in the first place. Let's find a use for it!
How you can use it: You might consider using it for a toy like the Whale Amigurumi pictured above. Or, incorporate it into a bigger project with lots of colors, like a blanket.
5. The discontinued yarn
When we hear that one of our favorite yarns is going to be discontinued, panic sets in and we might end up with way more of the yarn than we know what to do with.
How you can use it: Since you love the yarn so much, use it for something that you'll be able to appreciate. Maybe it's a gift for someone who's as special as the yarn, or maybe it's a sweater that you can wear everyday.
6. The small yardages
There wasn't much left of it, but you saved in just in case.
How you can use it: Small yardages are great for things like stripes in smaller projects. You can also use smooth scraps of yarn for things like seaming. For more ideas, check out our 11 Genius Ways to Use Up Even the Smallest Scraps of Yarn.
7. The mystery yarn
You have no idea what the fiber content of this yarn is or where it came from. 
How you can use it: If  you don't know the weight of the yarn, try our wraps per inch technique to get a better idea. That will help you narrow down which projects the yarn might work best with.
8. The odd-colored yarn
It's a beautiful color, but it's not a color you'd want to wear or use in your home.
How you can use it: Notice the colors your friends and family love. We bet there's someone out there who would love the color, so you can use it to make them a handmade gift.
9. The on-sale yarn
You bought it because it was on sale, but you never really had a purpose for it. 
How you can use it: Take a look through some of your patterns in your knitting queue and see if it might fit any of them. If you're not inspired to make something for yourself, think about using the on-sale yarn to make something for a friend or family member.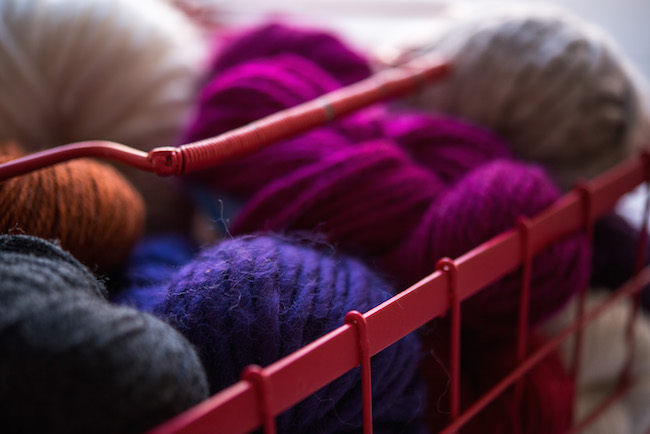 10. The single skein
You can't make a sweater with it, that's for sure. And you're not even sure if you can make a pair of mittens with it. 
How you can use it: Combine it with other yarns to make something colorful. Two-tone shawls, for example, are really trendy right now. I'm also a big fan of Stephen West's color combinations in his projects.
11. The skeins leftover from other projects
You already used this yarn to knit something else with it, so you're kind of over it. But you had quite a bit left over from the project, so now you're stuck with extra.
How you can use it: Some of the same solutions from The Single Skein can apply here, too. You might also consider mixing the yarn in with other yarns. If you're interested in trying that, check out some of our tips for how to mix yarn.
Do you have any of these yarns in your stash? Any other yarns you're holding onto? Fill us in!