July is National Ice Cream month, and to spread the frozen fun, we're hosting an Ice Cream Social, just for our blog readers!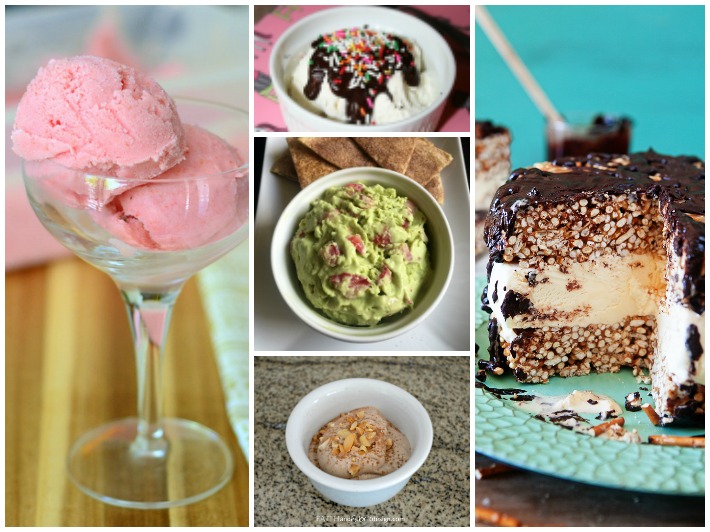 We asked a few of our favorite food bloggers to dream up new ice cream ideas, and their creations are melt-in-your-mouth delicious.
Take a peek at their ideas, then head to their blogs for the recipes. The hardest part? Choosing which one to try first!
Allison Ruth's Pretzel Bar Ice Cream Sandwich Cake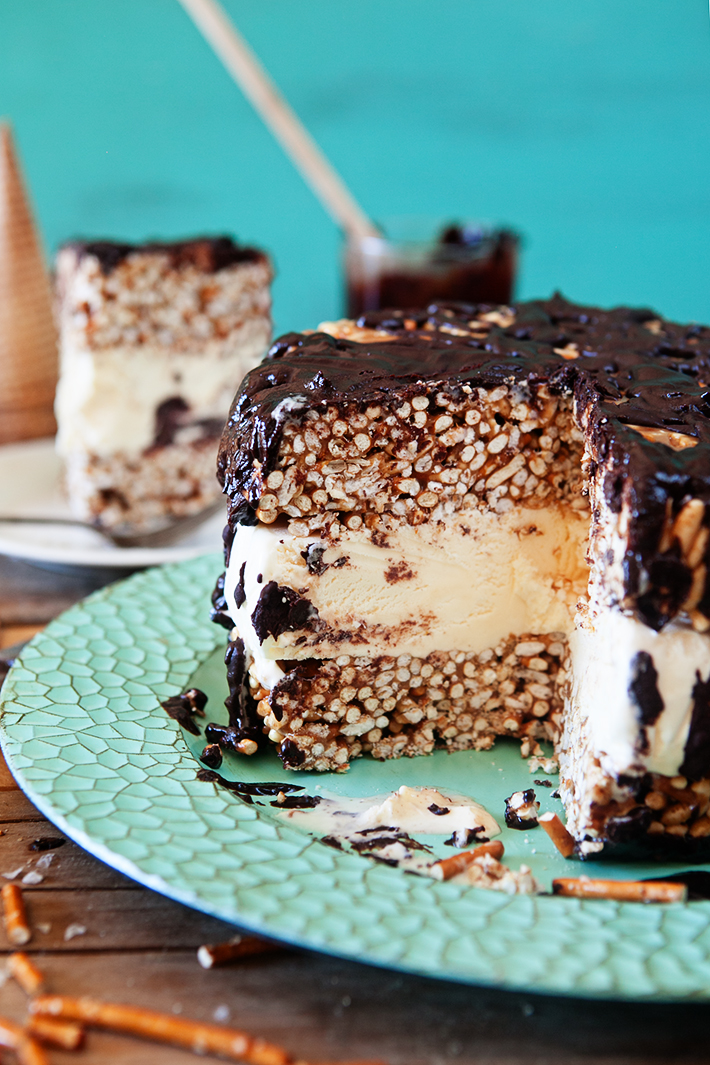 Is it an ice cream cake or an ice cream sandwich? Well, it's both! Even better, the ice cream is layered between two mounds of pretzels, giving you that satisfying salty-sweet, crunchy-creamy combo. 
Nicole Weston's 
Quick & Easy Homemade Strawberry Sherbert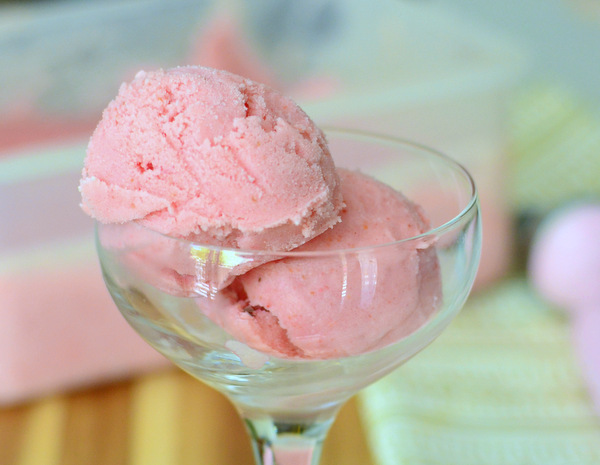 What's more refreshing than a light, fruity sherbert on a hot summer day? Being able to whip up the dessert with just a few pulses of your blender. Get the recipe on Nicole's blog, Baking Bites!
Kris Galicia Brown's "Guacamole" Ice Cream Dip & Chips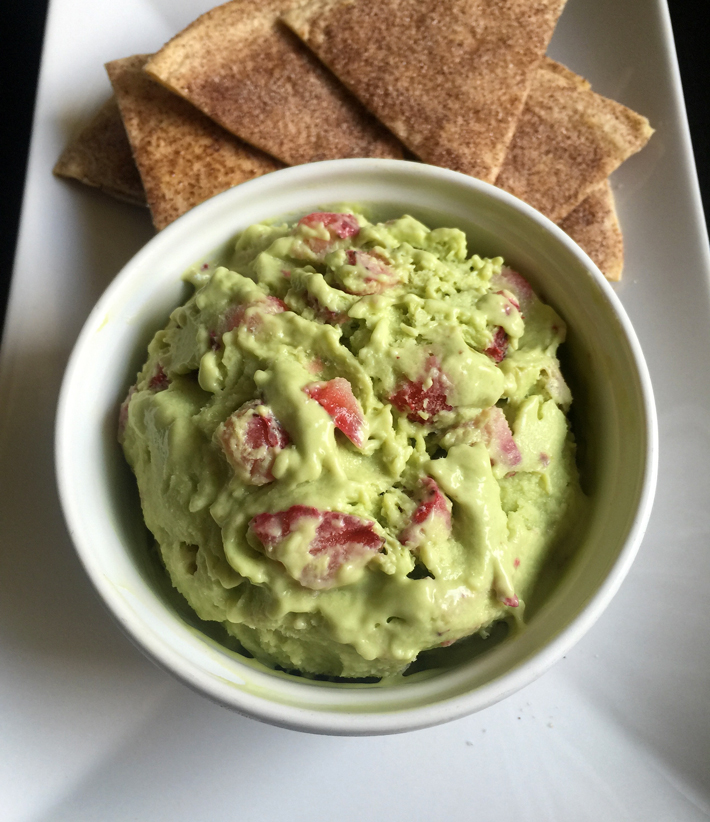 It may look like guacamole, but this is no appetizer — it's dessert! Eat the frozen ice cream (with bits of fruit) atop crispy, cinnamon-y homemade chips. Get the recipe on Kris's blog, Goods by K Creative!
Jessie Oleson Moore's 
No-Churn Sweetened Condensed Milk Ice Cream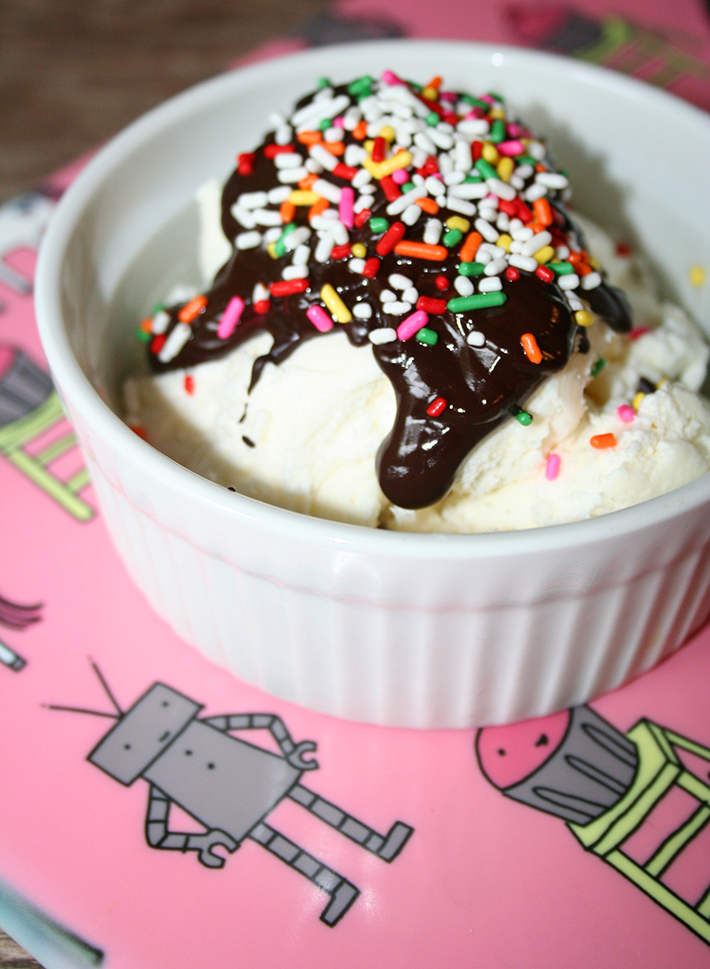 Jessie calls this recipe "the easiest ice cream you will ever make." That might be because it requires just two ingredients — really! Get the recipe on Jessie's blog, CakeSpy!
Jen Frost's Peanut Butter Chocolate Banana Ice Cream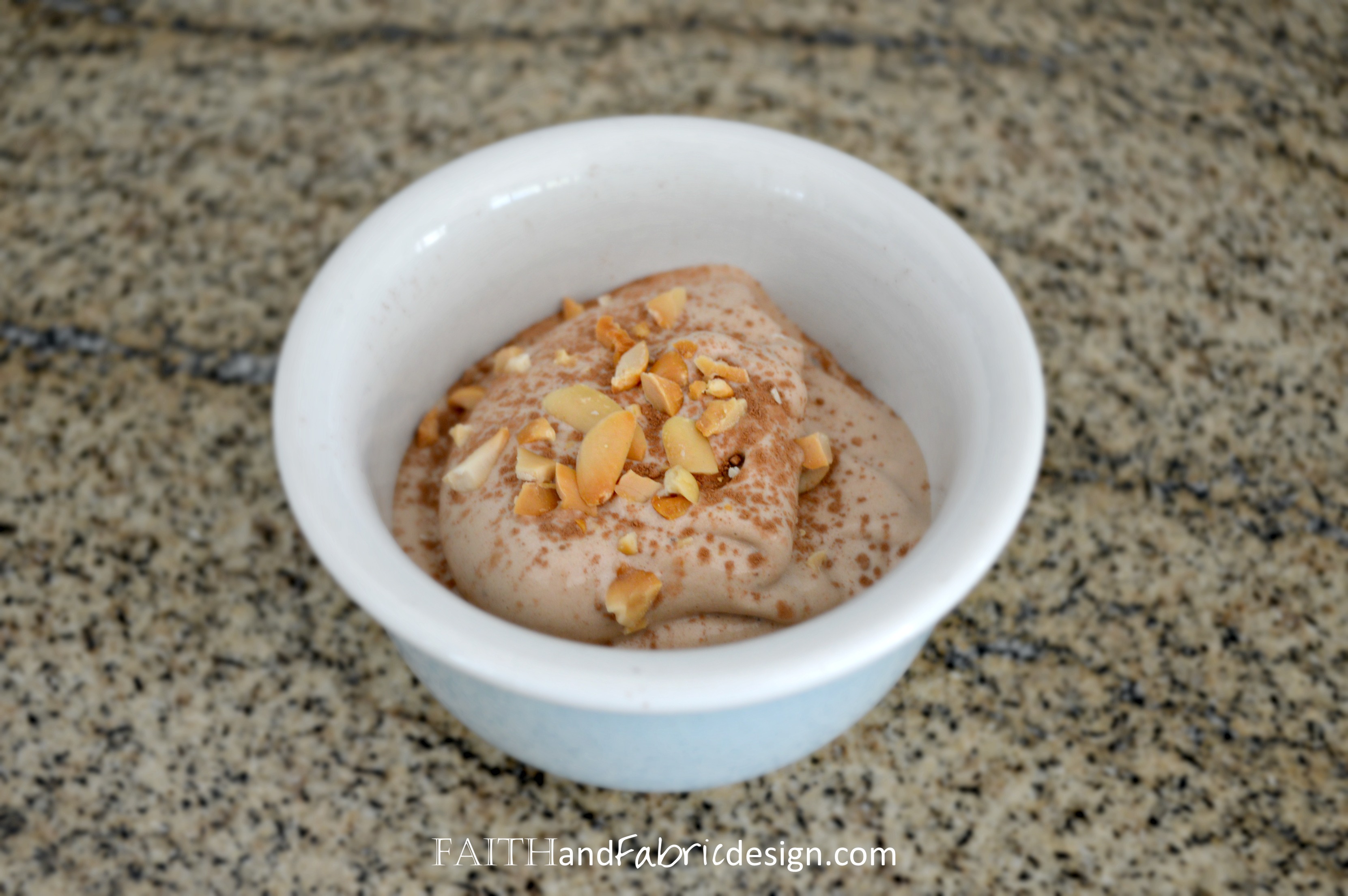 Throw a few simple ingredients — and no extra sugar — into the blender, turn it on and serve! Have leftover ice cream? Pour it into popsicle molds for another sweet treat. Get the recipe on Jen's blog, Faith & Fabric!
Plus, check out these ice cream ideas from our recipe archives.
Easy-to-Make Chocolate Chip Cookie Ice Cream Sandwiches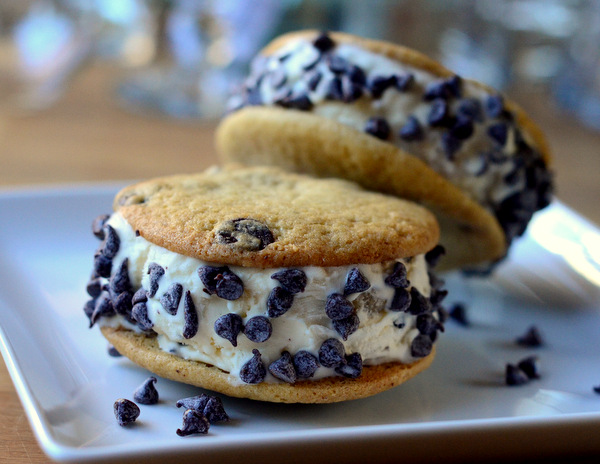 Forget the store-bought versions — make your own classic ice cream sandwiches! Nicole's version is simple and delicious. Get the recipe here!
Vegan-Friendly Vanilla Bean Ice Cream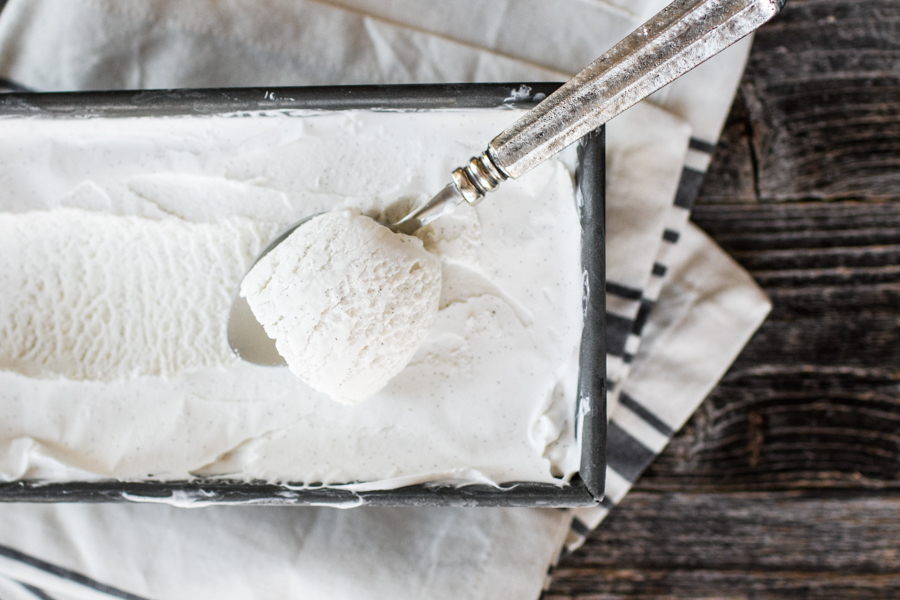 Did you know ice cream doesn't actually have to have cream? This vanilla bean uses ingredients like tapioca starch, coconut milk and bourbon to achieve the silky-smooth texture you know and love. Get the recipe here!
S'mores ice cream pie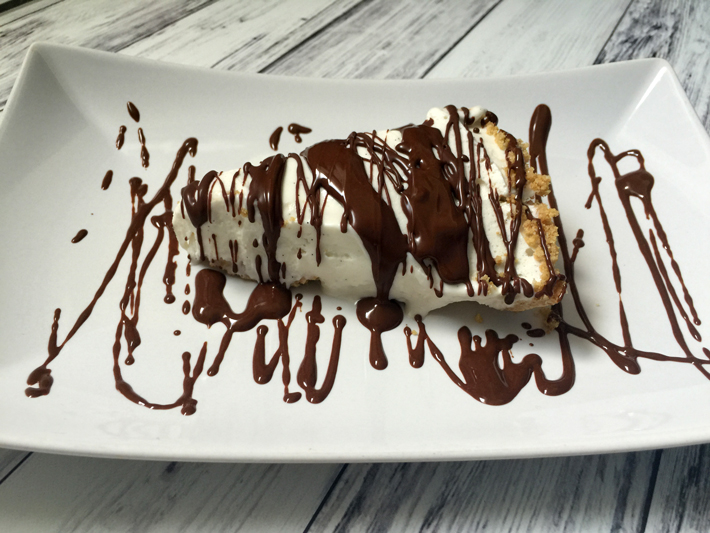 Three treats made for summer — s'mores, pie and ice cream — all come together in this dreamy pie. Top a graham cracker crust with roasted marshmallow ice cream and chocolate sauce… drooling yet? Get the recipe here!