When it comes icing and covering cupcakes a lot of people can get a little stuck for ideas and may not even be aware of other decoration options out there. Most of our cupcake orders call for swirls of luxurious buttercream, others request flat iced treats using rolled fondant, but every so often we whip up a batch of cupcakes to be dipped in liquid or pouring fondant.
We love this technique! It lends itself really well to the pretty pastel colors popular at spring time and the more colder palettes of winter. If you'd love to give this cupcake covering method a try, read on!
Discover how to dip ice cupcakes with poured fondant for a truly sweet look!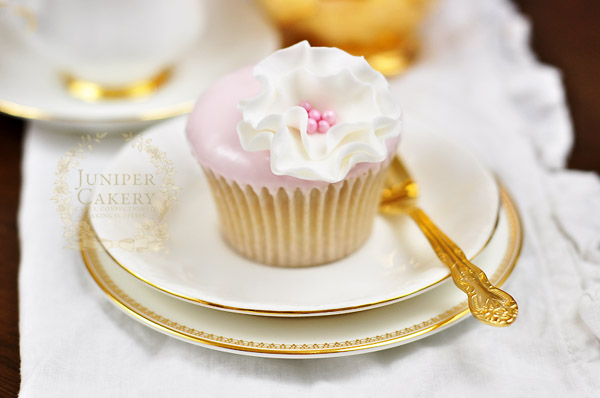 Materials needed:
Domed cupcakes
Liquid / pouring fondant
Food color (optional)
Small shallow microwavable dish or bowl
Seedless or chunk-free jam or curd
Good quality pastry brush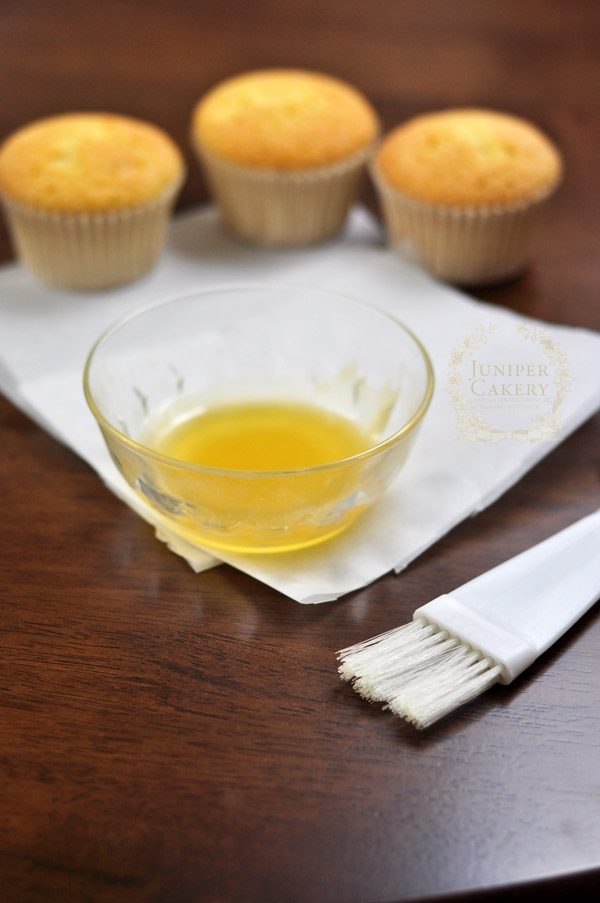 Step 1:
Heat up your seedless or chunk-free preserve (this is to limit the amount of lumps and bumps on your dipped cupcake) in the microwave. This doesn't need to be heated up for very long just until the jam is warm and perhaps bubbling a little bit.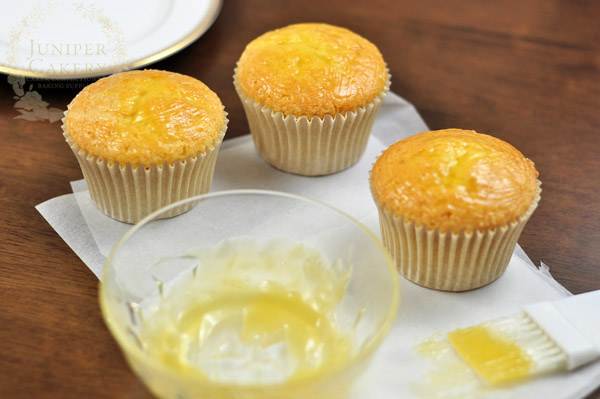 Step 2:
Next you need to use a good quality pastry brush to paint the jam on top of each of your cupcakes. This is to keep your cakes moist and to create a smoother surface for your pouring fondant to sit on.
Most people reach for the standard apricot jam, but here we added a kick of flavor with some tangy passionfruit curd! Set your cupcakes aside to cool once coated.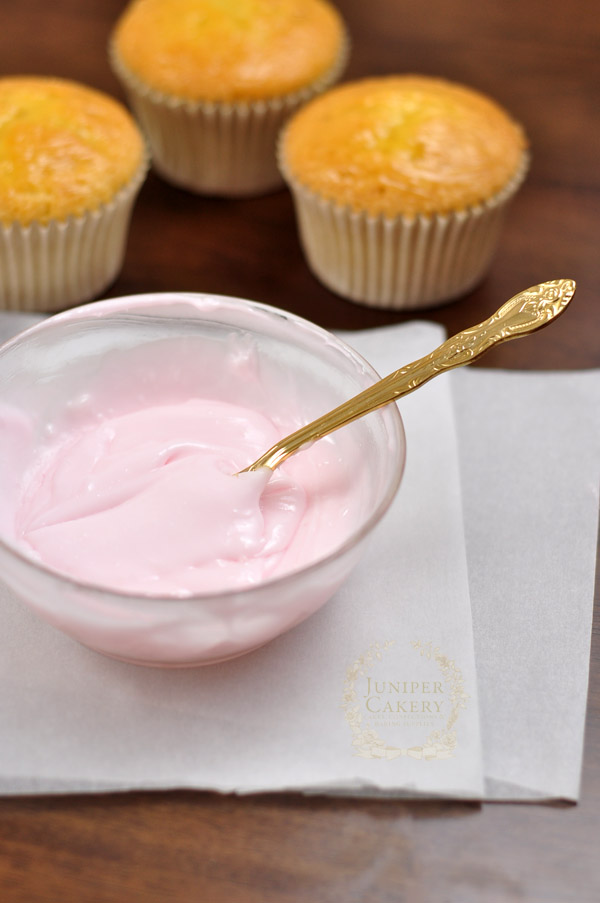 Step 3:
Take your liquid/pouring fondant and mix until you have no lumps. You may also want to adjust the consistency at this stage. You want your pouring fondant the same consistency as sticky runny honey, similar to royal icing that's to be used for flooding cookies!
To thin add a teaspoon at a time of boiling water and mix. To thicken add a teaspoon at a time of sifted confectioner's sugar. At this stage you might want to add any food coloring too.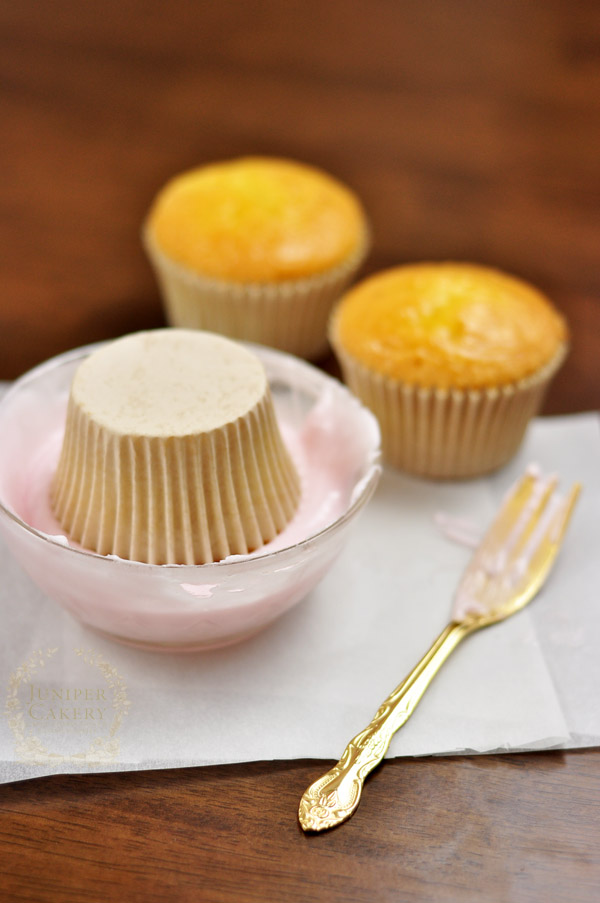 Step 4:
When your cupcakes are ready take one at a time and dip into your shallow dish of pouring fondant. For a tidy look dip until the fondant touches the top of your cupcake cases.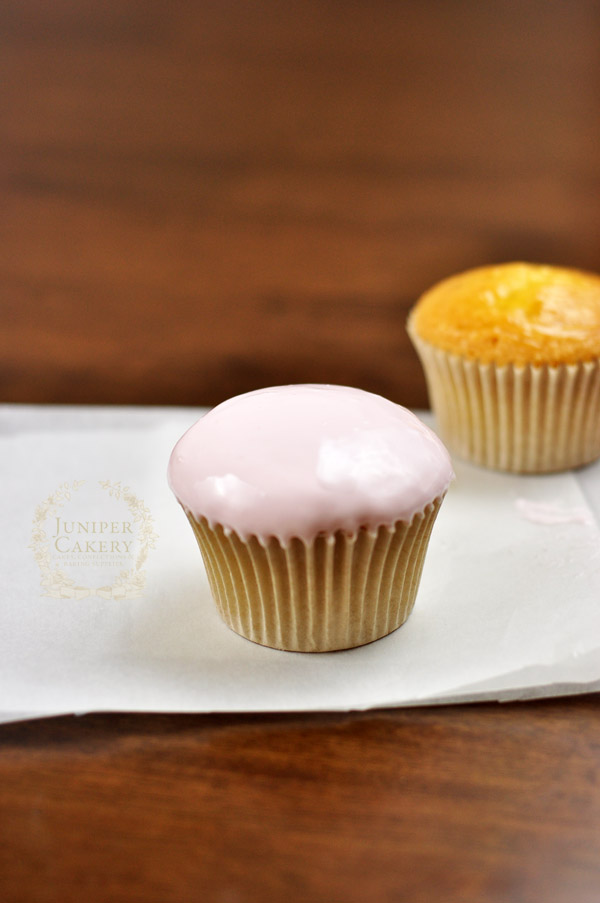 Step 5:
Don't worry if your dipped cupcake looks a little lumpy as you'll need to dip each one around 3 times (leaving each coat to set a little between dipping) before they look a lot more polished. Once you've finished each quickly place in a refrigerator to set.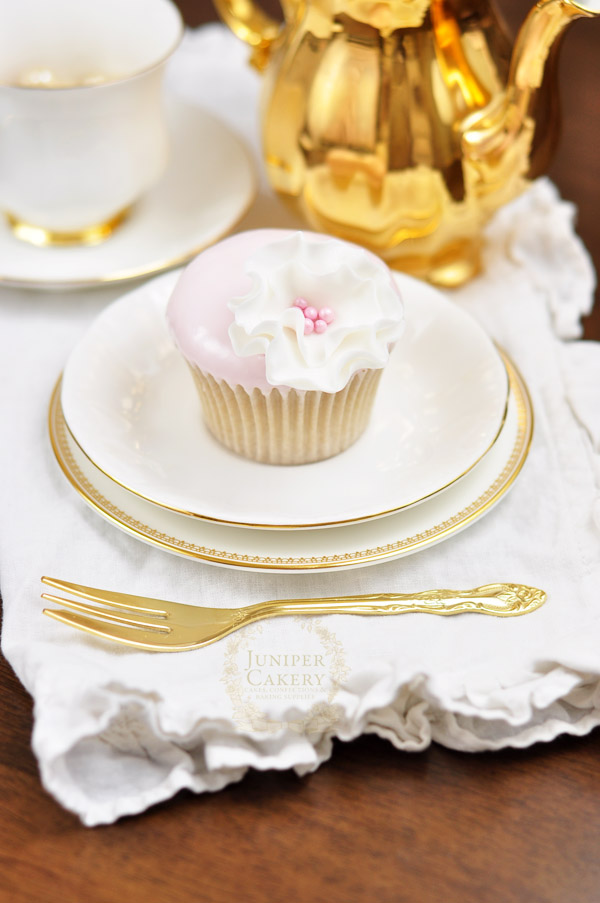 This cupcake covering option has some fantastic advantages! It's perfect for anyone who wants to avoid mountains (or even a smidge) of buttercream and for the rolled fondant haters it's a dream.
Pouring fondant always tastes less 'fondant-y' due to the higher amount of liquid which in turn dilutes the taste somewhat. Plus, a lot of our anti-fondant customers mainly dislike the infamous roll out covering due to the texture. Pouring fondant is more like a soft set drizzle than like the sticky thick paste of fondant.
Make sweet dreams come true.
Learn to make s'mores cupcakes, blueberry pie cupcakes, lemon meringue cupcakes, hi-hat cupcakes, lavender crème brûlée cupcakes & much more! Enroll Here Now »