When it comes to cookie decorating piping out intricate royal icing designs can test the patience of even a saint as well as take up precious time! Stamping sweet designs on your delicious sugar cookies is an amazingly simple yet effect way to add messages, design and texture to batches. Check out our quick and easy tutorial on how to add stamped motifs to your cookies!
Press to impress and learn how to stamp on a cookie!
All photos via Juniper Cakery
Materials needed:
Your go-to sugar cookie dough
Silicon rolling pin
Stamp (these can be paper craft stamps), textured mat or small letter cookie cutter
Clean level surface
Cookie tray
Baking sheet
Extra plain flour to dust
Cookie cutters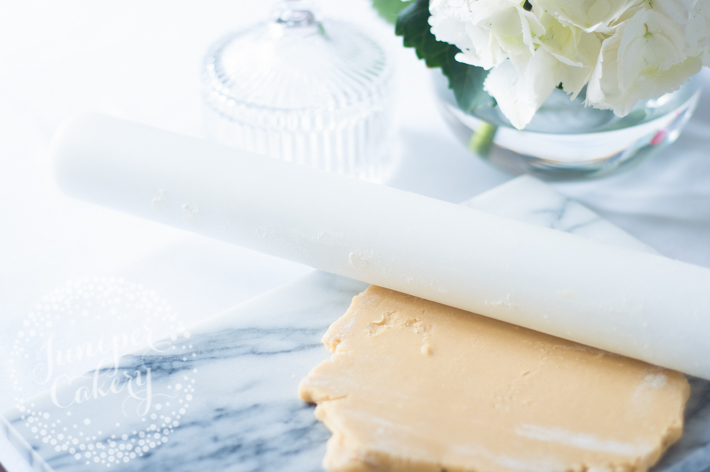 Step 1:
Roll out your chilled cookie dough to a thickness of around 1/4 of an inch. You can, however, roll slightly thinner or even thicker depending on your own personal preference, but keep in mind that you'll be stamping onto these cookies.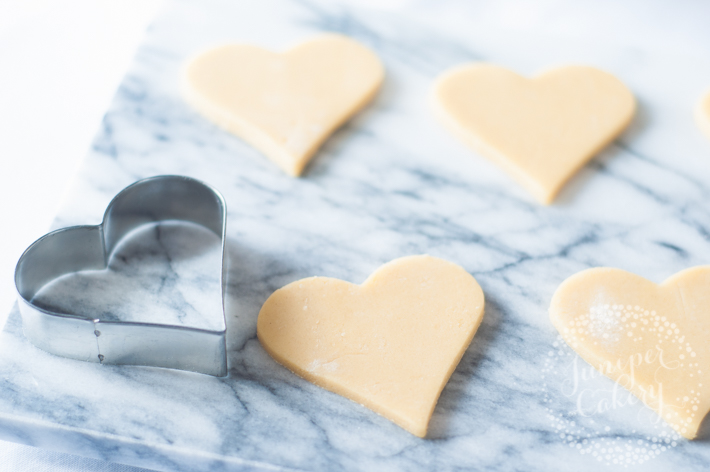 Step 2:
Cut out your cookie shapes with your chosen cookie cutters. Simple shapes with a good amount of surface area such as circles, plaques, hearts, stars, squares etc work better than 'thin' cutters e.g., Eiffel tower etc.
Step 3:
Carefully lay each shape onto a lined cookie tray.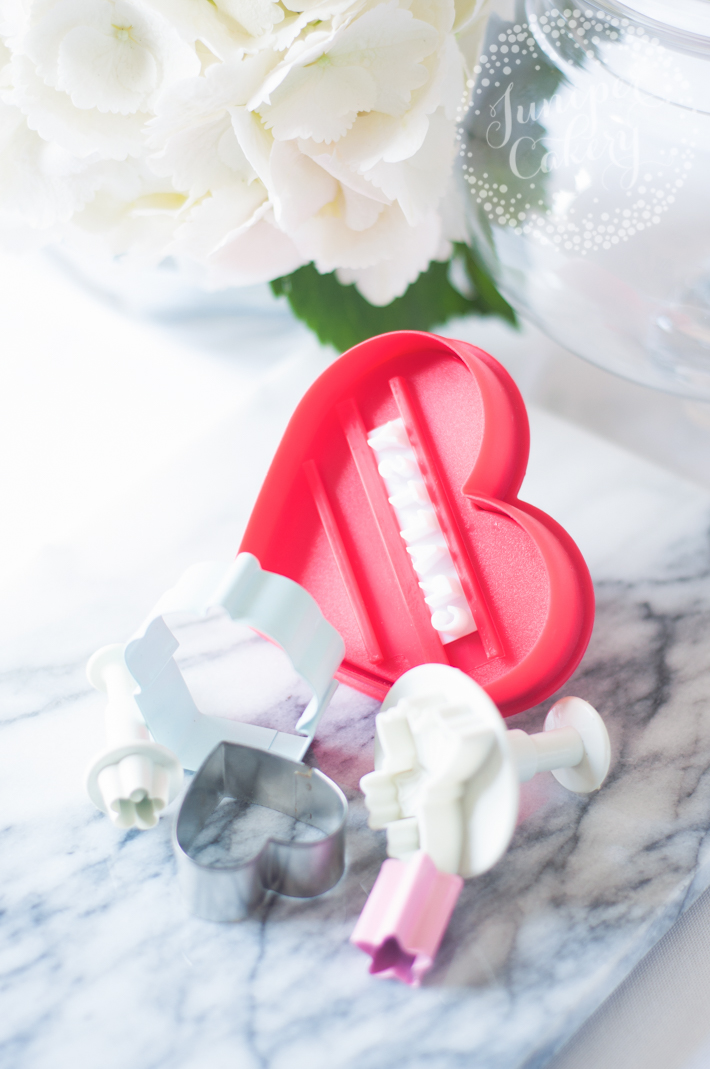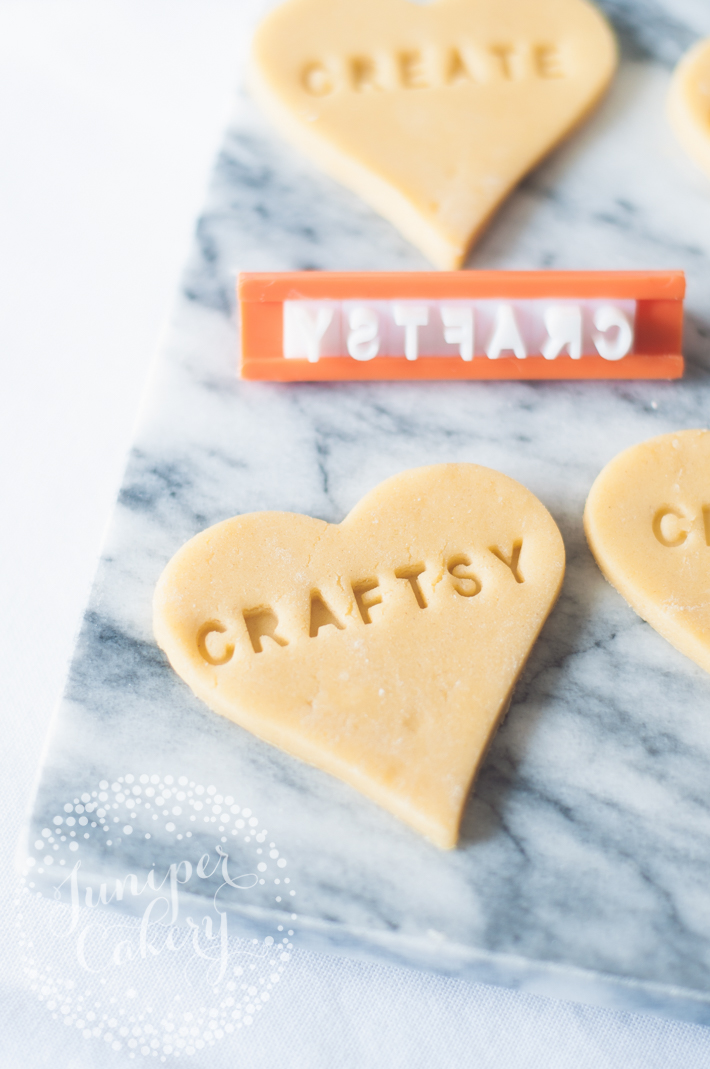 Step 4:
Take your chosen stamp or cutter and dust with some plain / all purpose flour to stop it from sticking to the dough. Carefully press into your cookie shape. Make sure not to push down too hard as you may cut through the dough or even squish the cookie out of shape!
Step 5:
Place in the refrigerator for around 30mins to 1 hour. This helps the sugar cookies keep their shape and detail better.
Step 6:
Now bake your cookies as recommended in your go-to recipe!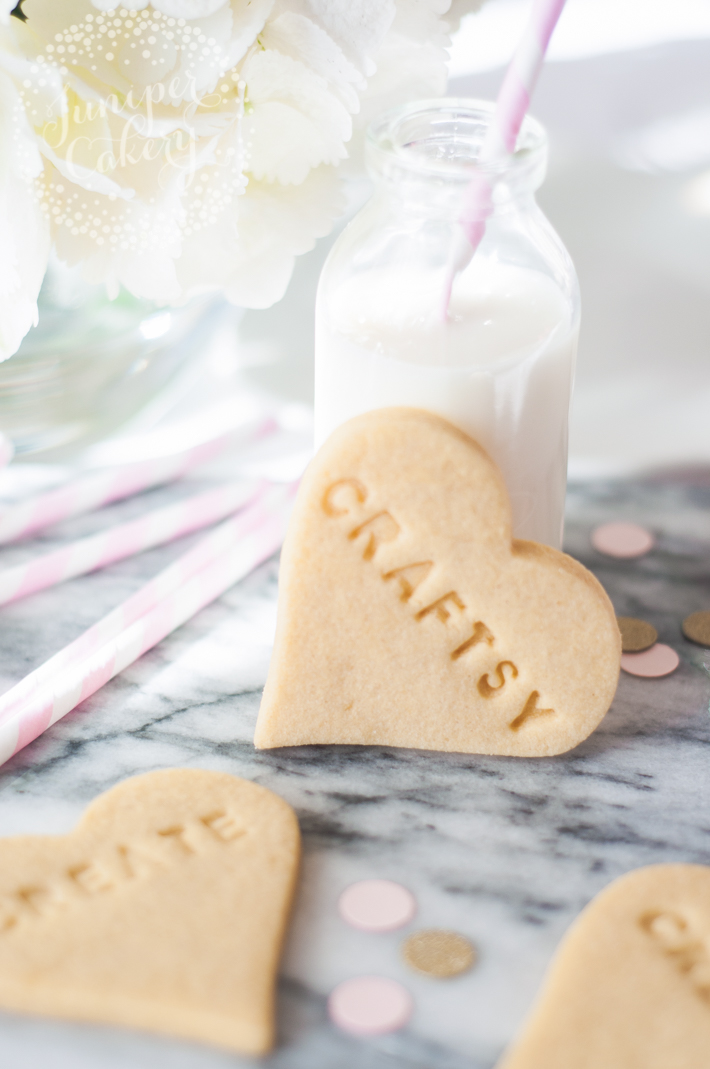 Troubleshooting tips & tricks!
Problem: The stamped detail seems to have almost vanished or become unrecognisable from your otherwise tasty cookies!
Answer 01:  It may be that your dough was over mixed. This generally leads to sugar cookies spreading too much and losing shape. You'll have to begin again and re-create your dough, but make sure not to over mix. Keep a steady eye on your mixer and once your ingredients have incorporated mix until a dough forms and stop.
Answer 02: Did you remember to chill your cookies in the fridge? If not this could also be a contributing factor to your cookies looking a little messy. Or maybe they needed chilling for a longer period of time. With the next tray or batch put them in the refrigerator 30 mins longer than the last batch.
Answer 03: Check if your dough is a little on the wet or soft side. A sloppier dough can lead to less structure which means your cookies are much more likely to lose shape and definition. A quick fix for this is to put your dough back in your mixer and using a dough hook add a little bit of plain flour (all purpose) at a time until you have a good stable feeling mix.
Answer 04: If your dough seems a great consistency, you've chilled your cookies more than enough and you're sure you've not over mixed your ingredients then have a look at your chosen stamps and how you're pressing the design onto your cookies. Some stamps have a shallow outline and some are thicker.
A shallow stamp won't leave much of an impression on your finished cookies unfortunately so switch to a deeper and bolder looking stamp. If your stamp seems fine then try pressing down a touch harder or even longer to create a definite design.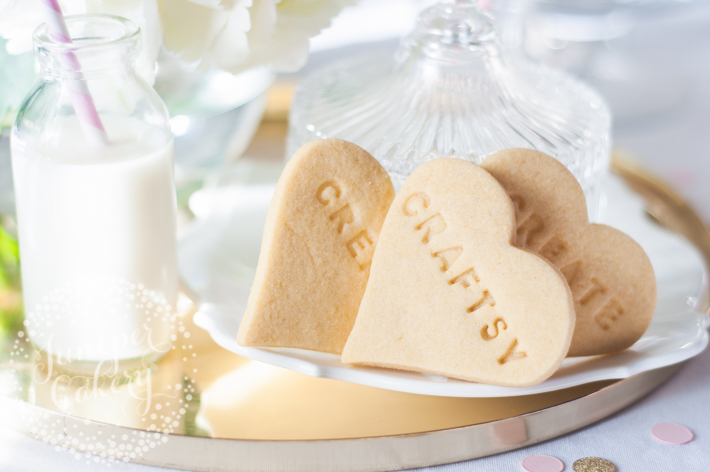 Now get ready to create lots of fun, easy and pain-free stamped cookies! This technique is fabulous for whipping up lots of sweet cookies perfect for romantic wedding favours. Why not make a sweet first impression and hand out free stamped cookie goodies (pressed with your business name and number) at wedding shows to help promote your business!
At Christmas or any other festive holiday make batches of freshly baked biscuits to package as thoughtful gifts.
Have you created any adorable stamped cookies you'd love to share?
Make cookies SO good, they disappear!
Master 9 unique and totally crave-worthy cookie varieties today. Success has never tasted so sweet. Enroll Here Now »