Simple layered necklaces are a great item to add to your skill set as they are incredibly versatile and can be endlessly personalized. If you are looking for a quick and easy way to incorporate a little more stonework into your jewelry designs, or if you're hoping to add a little pop of color when layering, this is a perfect project for you.
Follow along to learn how to make a layered necklace!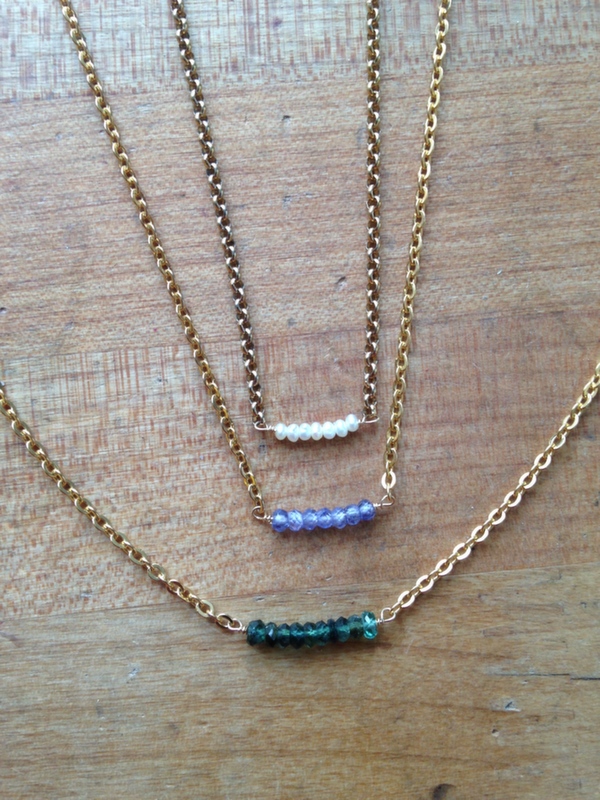 There are so many ways this project can be customized, so take the basic skills and let your creativity run wild!
For this project I'll use the following supplies:
Round-nose pliers
26-gauge gold-filled wire
Small, flat  16-inch cable chain with clasp and connector
Tourmaline rondells, pearls and CZ
Note: Feel free to change these up to utilize materials that you may already have on hand, or to better suit your style. Think bigger chain, bigger beads, extra chain details, etc.
As with most projects, the best first step is to begin by thinking about what you want your finished piece to look like. That process might include sketches, merely thinking about the piece from beginning to completion, or laying out your beads until you find a pattern that you love. Consider the overall length you'd like for the beaded piece. Make sure to take into account the fact that longer wire has less structural integrity than shorter pieces. If you like the idea of a wider pendant, you might want to consider wrapping your roundels to a piece of thicker gauge wire.
This project is essentially an elongated version of our basic chain link wire wrapping project. Need a refresher? Head over here for a beginner version.
Step 1.
Make a small loop on one end of your wire and before finishing, thread that loop onto one side of your chain. Once the chain is connected, go ahead and finish the wrapping.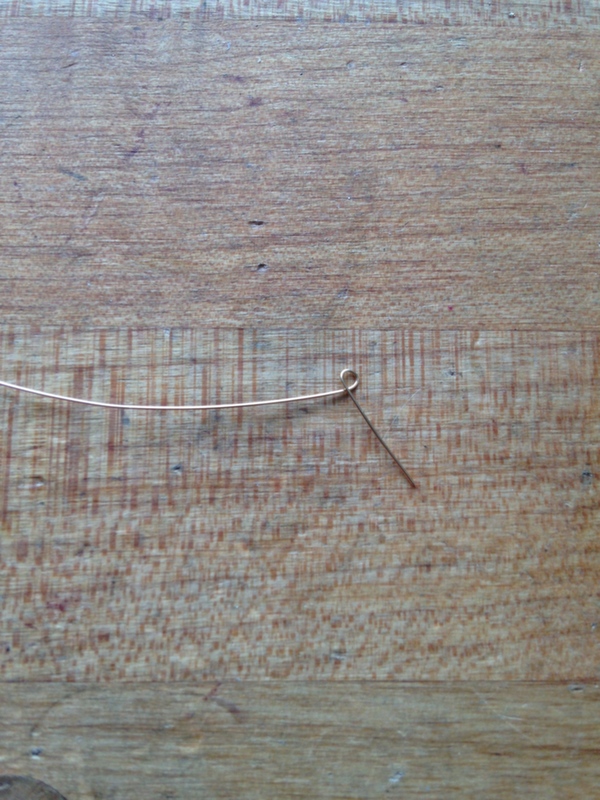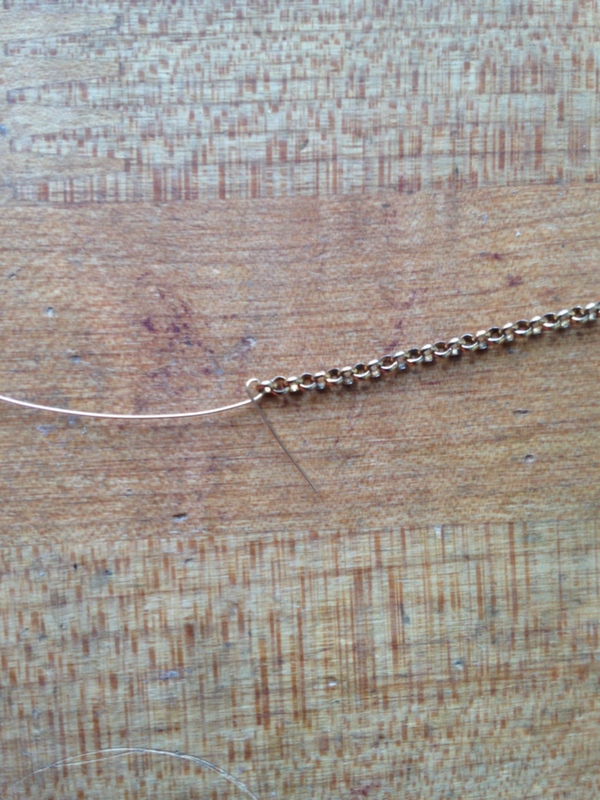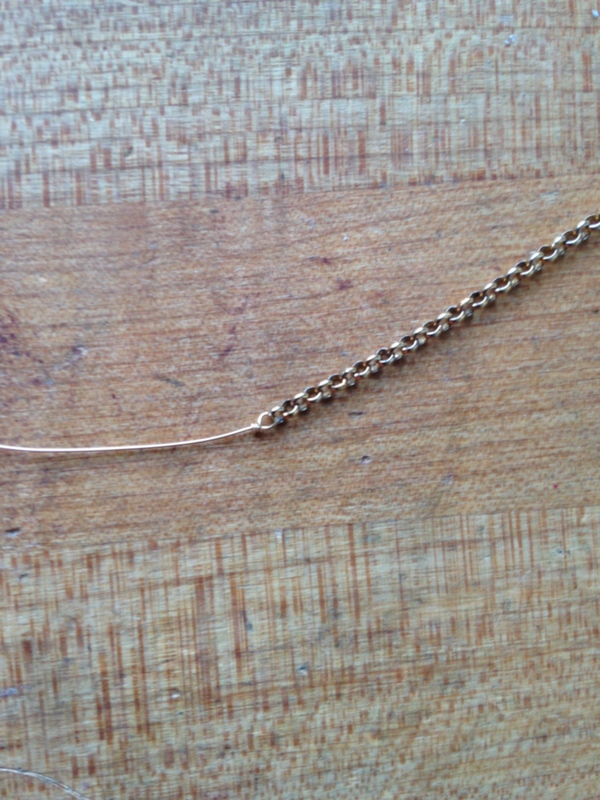 Step 2.
Thread your roundels onto the wire in any pattern you like.
Step 3.
Making another loop at the edge of your roundels, finish this end as you did the first.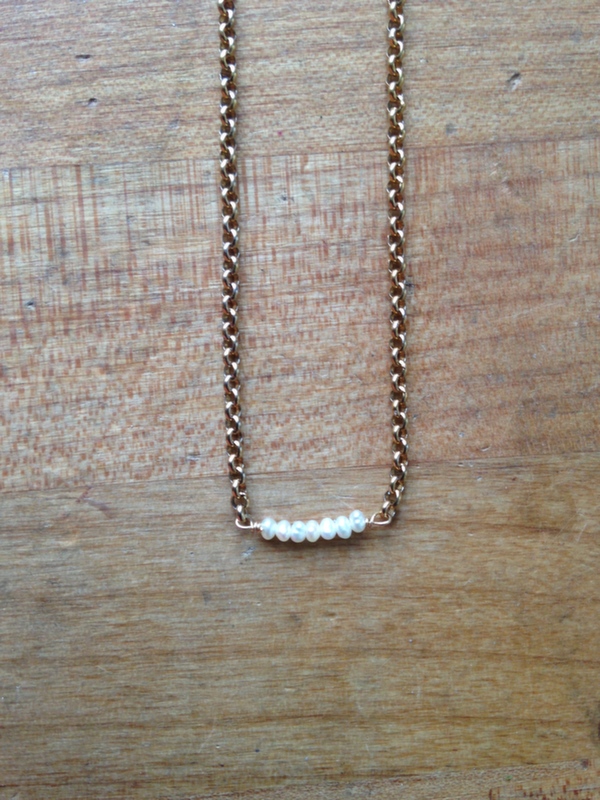 Simple, right? You can end here or use the following projects for some inspiration to bump up this project's complexity. Think about using different sized roundels, combining roundels with briolettes or using chain to create a cascading effect. .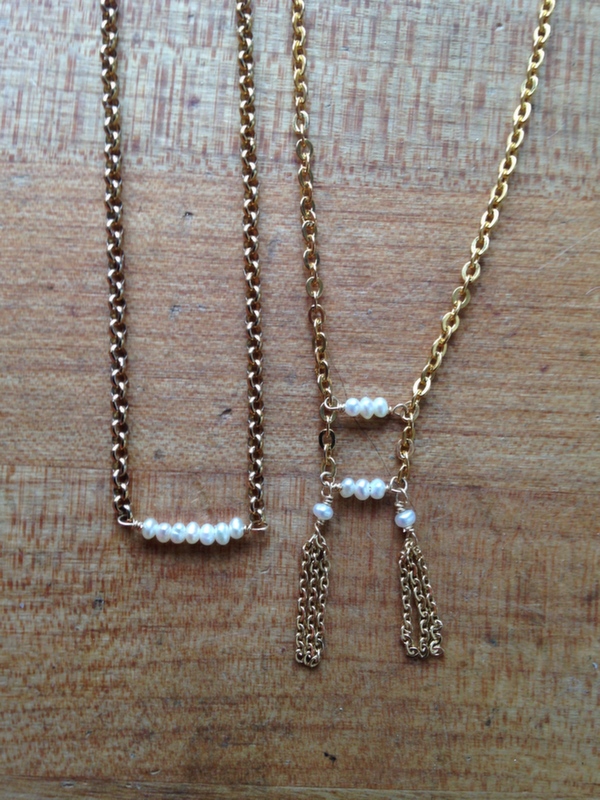 These are just as beautiful when done in a monochromatic color scheme.