Do you love the taste homemade cake but crave the convenience of a cake mix? The solution is simple: Learn how to make homemade cake mix!
By pre-mixing key ingredients in present in batter, you'll speed up the baking process when you're ready to make a cake. Your cake will come together as quickly as a commercial boxed mix but with all of the flavor of a homemade creation.
Photos via CakeSpy
Making your own homemade cake mix is one of the easiest DIY projects you'll ever complete, and it's awfully handy trick to have up your sleeve. Homemade mixes make thoughtful and impressive gifts, especially when prettily packaged and gifted with a recipe included. Or, your prepared mix can just be an investment in your future cake making convenience.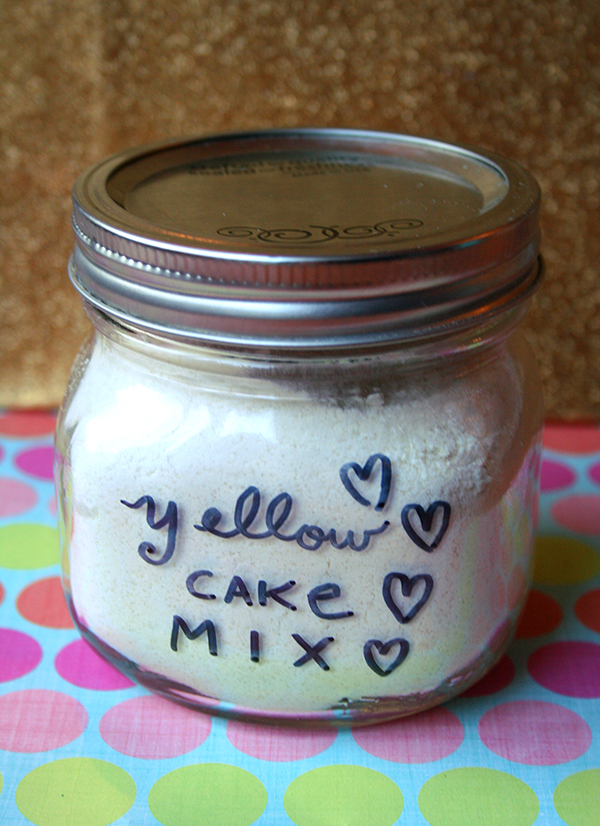 How to make homemade cake mix
Makes 1 batch of cake mix
Adapted from Food.com
2 cups all-purpose flour
1 1⁄2 cups granulated sugar
3/4 tablespoon baking powder
1⁄2 cup non-fat powdered milk
Step 1:
Combine all of the ingredients in a large bowl.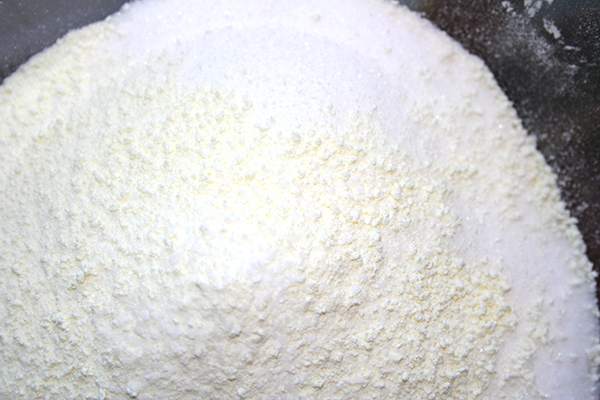 Step 2:
Sift or whisk together all of the ingredients together until combined.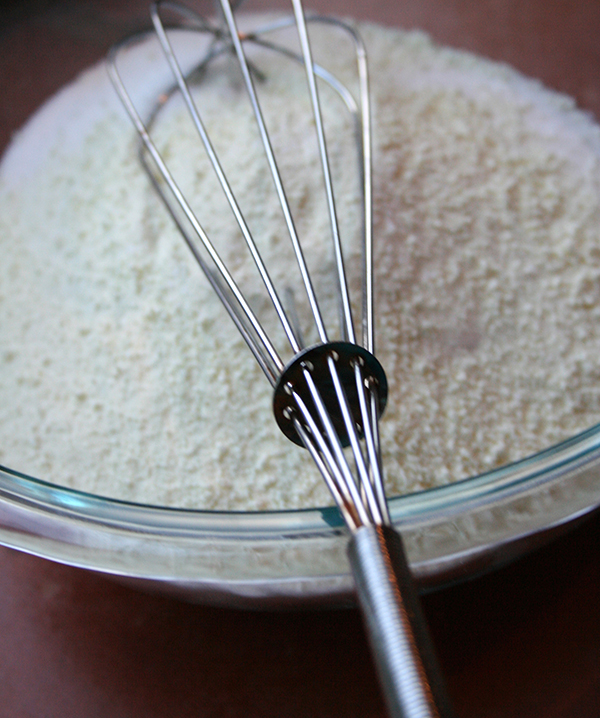 Step 3:
Transfer to an airtight container or large mason jar for storage. Keep in a cool, dark, dry place, or even in the freezer, until ready to use.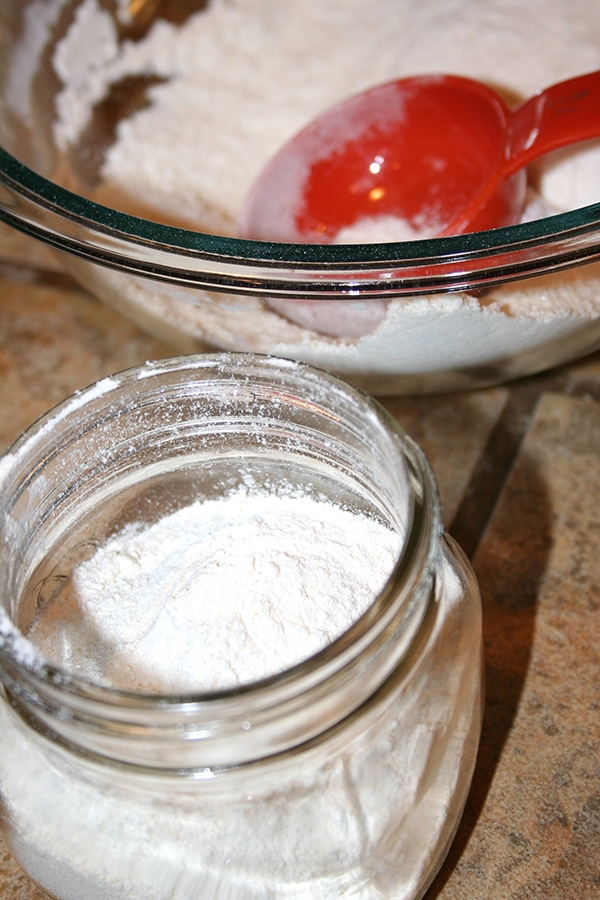 To make a cake with your mix:
1 batch homemade cake mix (recipe above)
3/4 cup water
1 teaspoon vanilla
1/2 cup butter, softened
3 eggs
Step 1:
Preheat the oven to 350 degrees F. Line two 8 or 9-inch baking pans with parchment paper, and grease and flour. See our blog post on how to prepare a cake pan.
Step 2:
Combine all of the ingredients in the bowl of a stand mixer. Mix on low at first, until the mixture begins to come together. Increase the speed to high, and mix for about 2 minutes, or until the mixture is smooth and lump-free.
Step 3:
Pour the batter into the prepared pans, and bake until golden, 20 to 25 minutes in your pans. Immediately run a sharp knife along the perimeter of the pan after removing from the oven, to loosen the sides of the cake.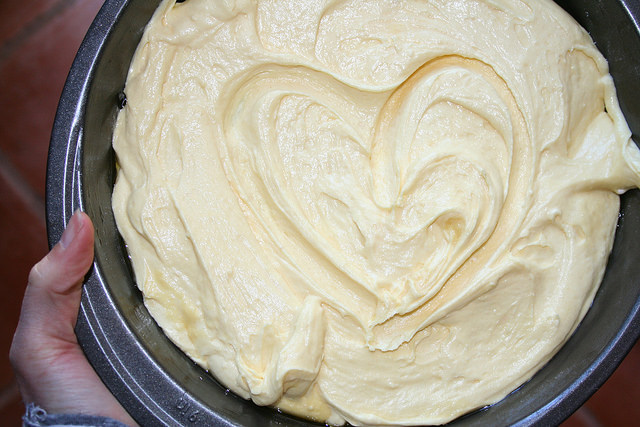 Step 4:
Let cool for several minutes, and then invert onto a wire rack. Remove the parchment paper, let cool, and frost and decorate as desired.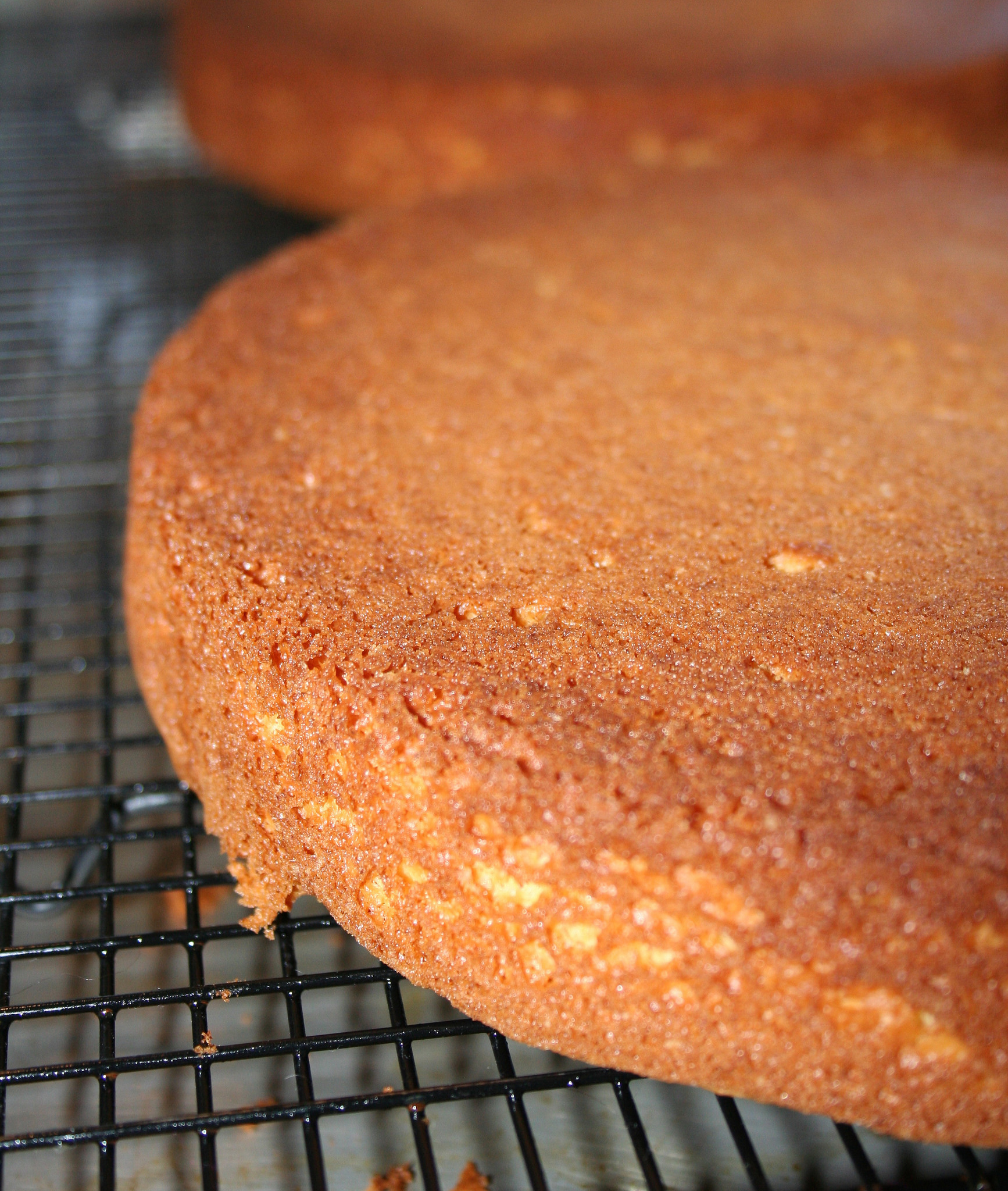 Note: you can also bake this cake in a sheet pan or as cupcakes. In a 13×9-inch pan, the bake time will be 35-40 minutes, whereas cupcakes in cups filled 2/3 of the way full will take 12-15 minutes.
To substitute this mix for a commercial yellow cake mix in a recipe:
This cake mix can be substituted for a standard box cake mix, which makes it easy to use for "doctored" cake mix creations. However, since the cake mix does not contain vanilla and commercial varieties do, be sure to add 1 teaspoon of vanilla to whatever recipe you are making.
Have you ever tried making a homemade cake mix?