The Big Game is almost here. That means a fun day full of friends, family and football await, but no party is complete without awesome snacks and treats. This is the perfect time to pull out all the stops which means: learn how to make football cake pops! After all, nothing says football like cake pops, right?
This step-by-step tutorial will help amaze your fellow fans with delicious football cake pops.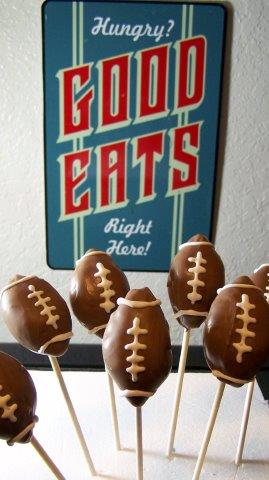 Materials:
A cake baked and cooled completely in the flavor of your choice.
Icing of your choice
Chocolate candy melts or tempered chocolate
White candy melts or white royal icing
Popsicle sticks or cake pop sticks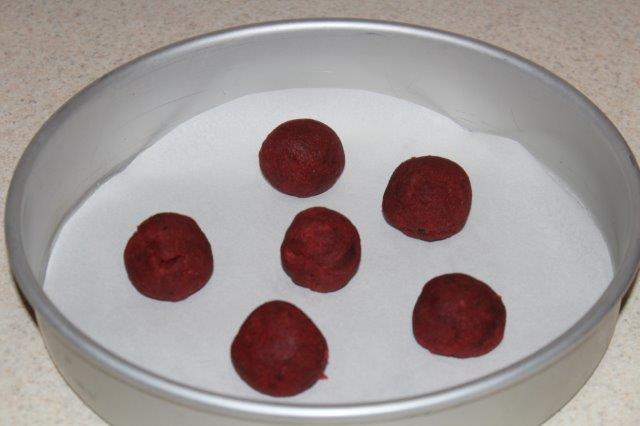 Step 1:
Make your cake pops into normal round balls, and chill them in the refrigerator for at least 20 minutes. This will help stiffen the icing and make it easier to form the football shape.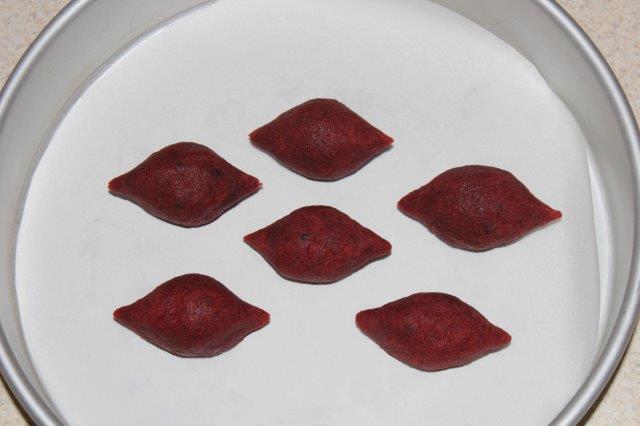 Step 2:
Using your fingers, gently squeeze either side to form a football shape.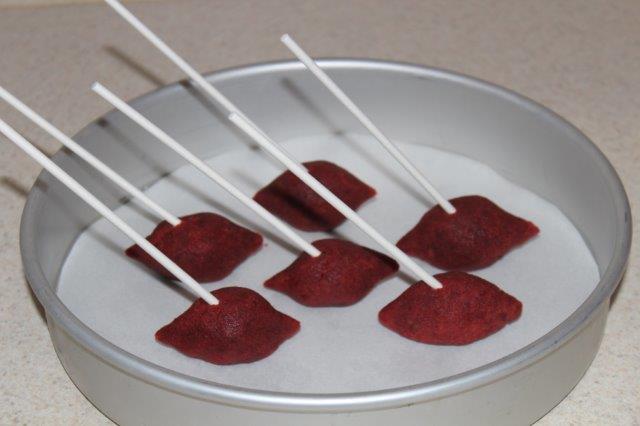 Step 3:
Insert the sticks at about a 45-degree angle. This is different than how we usually stand the sticks up straight, but angling them will make them look like they are leaning back on a tee when they are standing upright.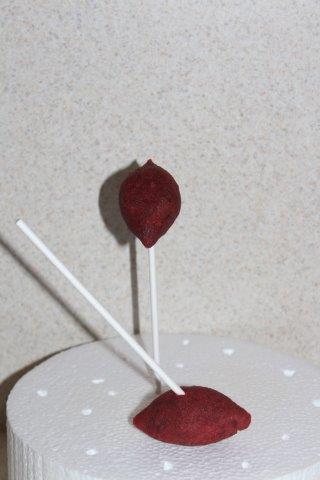 Note: Some decorators choose to dip their sticks in melted chocolate before inserting them into the cake pop. Either way is correct, it is just a matter of preference.
Step 4:
Let the cake pops chill while melting the chocolate. Once your chocolate is ready, pull the cake pops out of the fridge and let them warm for about five minutes. If cake pops are too cold when dipped, they will expand inside of the chocolate and pop open causing cracks in the chocolate.
Step 5:
Dip your cake pops gently making sure to cover the entire pop. Use a spoon or spatula to help cover the cake pop if needed. Let them cool standing upright in a piece of Styrofoam.
Step 6:
Now for the laces. You can use either melted candy melts or royal icing to make the laces. Place your melted chocolate or royal icing in a disposable piping bag. You do not need a coupler, just simply cut off the very tip of the piping bag. If you are using melted chocolate it is best to not use a coupler because the chocolate will cool and solidify in the metal tip. If you want to use a coupler and tip for royal icing, I would recommend a Wilton size 1 or 2.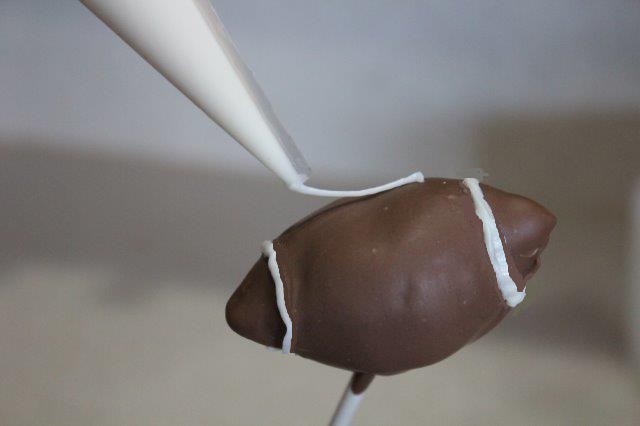 Step 7:
Start by piping the top and bottom bands around the football, then pipe the laces.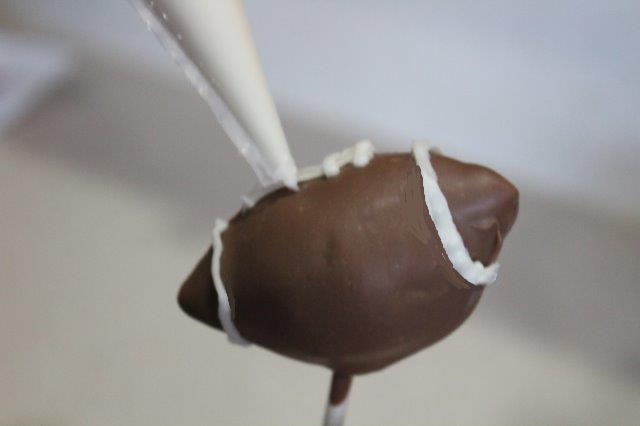 Let your cake pops cool, and you are ready for the Big Game!