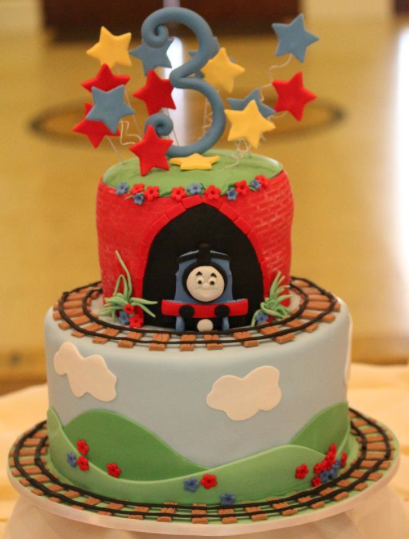 Many young boys and adults alike are fascinated with trains! But every train needs a way to travel, so today we are going to make a train track out of fondant for a train cake of any size. Let's begin!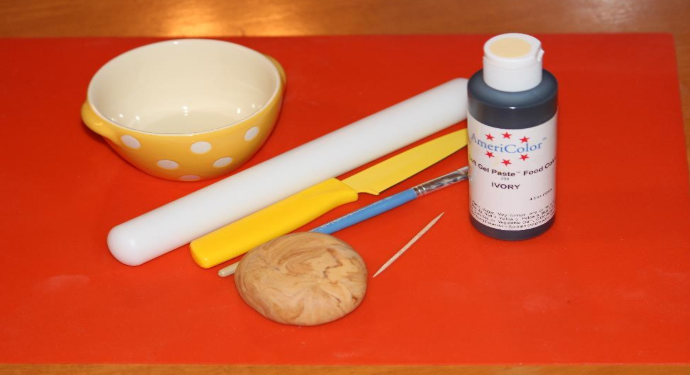 Materials
Brown and ivory marbled fondant
A toothpick
Paintbrush
Knife or fondant cutter
Fondant roller
Lemon extract or vodka
Fondant mat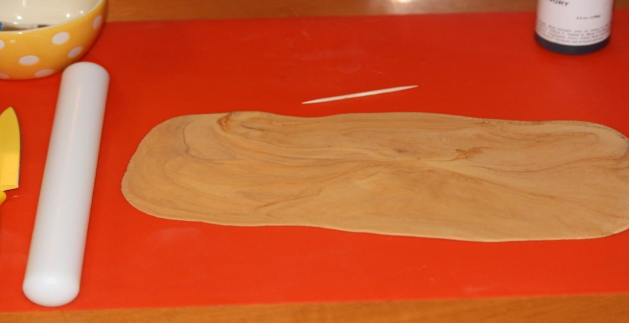 Step 1: Roll out your fondant so it is fairly thin.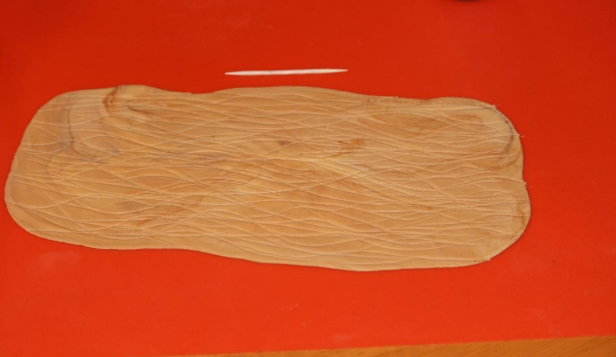 Step 2: Then using a toothpick etch lines across the fondant. You don't want to go all the way through the fondant. Also make sure your lines are all going about the same direction. This will be your wood grain. You want scribbly, squiggly lines, so have fun with it!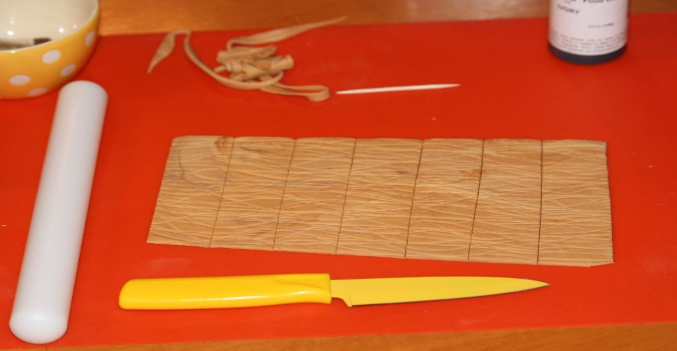 Step 3: Once you are happy with your lines, cut the fondant into rectangles. Make sure the long side of the rectangle goes with the grain.
Step 4: Once they are all cut, add a small amount of ivory or brown food coloring to some lemon extract or vodka, to thin out the color. Then paint the fondant tracks.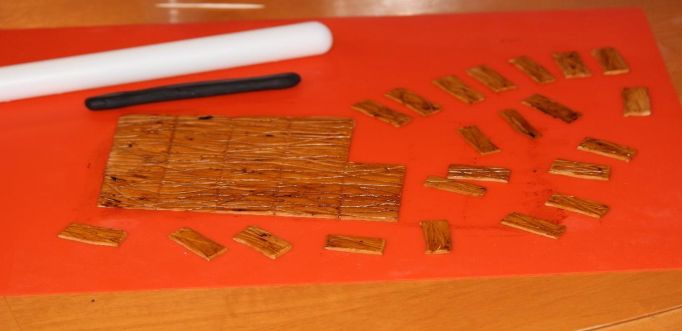 Step 5: While the tracks are still wet, pull the pieces apart to dry separately. At this point, place the tracks straight onto the cake (if the cake is ready for them). Or you can make these many days ahead of time and once they are dry, store them in an air tight container.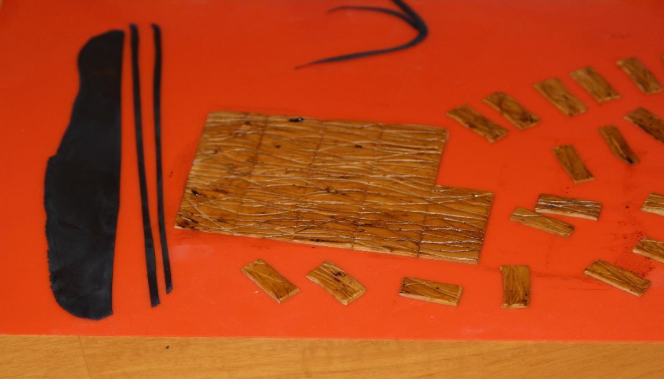 Step 6: Once the tracks are dry, roll out a long thin piece of black fondant and cut very thin strips.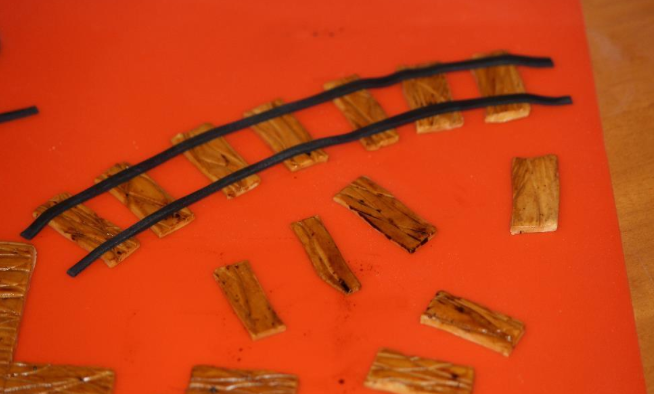 Step 7: Gently place the thin black strips onto the tracks.
It is easiest to assemble the fondant train tracks on the cake once it is decorated. For more children's cake decorating ideas check out Craftsy's classes Design your own Castle Cake with Sharon Wee or Cake-osaurus Rex Basic Cake Sculpting with Catherine Ruehle. Do you plan on making a train cake soon?