Beautiful fondant pearls can be used in many ways to enhance cakes of any style, from fashion inspired cakes in Marina Sousa's Jeweled Wedding Cakes to Colette Peters's whimsical designs in her cake decorating class Piece of Cake!. You will love how fast and easy fondant pearls can be created!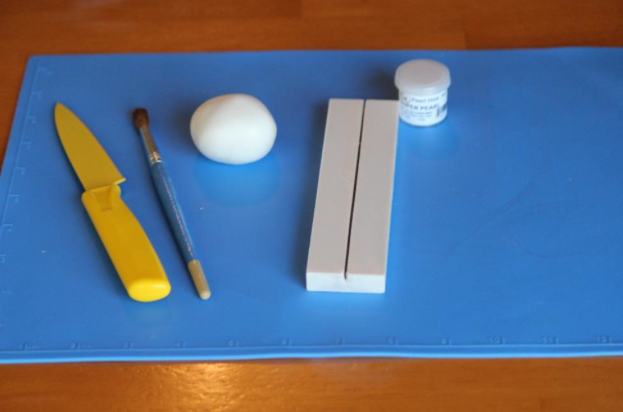 Materials
A pearl silicone mold (Found online or at your local cake supply store. They come in many sizes. I use a 6mm pearl mold.)
Fondant
A paint brush. (I use one that is a little fluffier, not a pointed tip.)
Super pearl luster dust, or any color you choose (This can be found online and in cake supply stores. Some craft stores also carry the Wilton brand, so check your local craft stores as well.)
Step 1: Roll your fondant out into a thin snake shape that is the length of your pearl mold.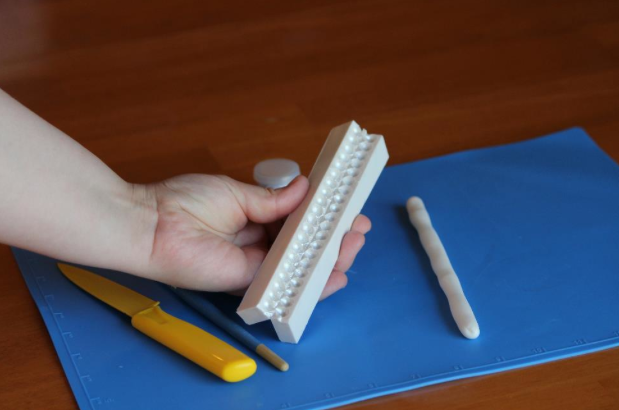 Step 2: Open up your pearl mold and using a dry brush, dust the inside of the mold with your super pearl luster dust. If you don't want your pearls to shimmer, you can dust the inside with powdered sugar, or any color of luster dust you'd like, which will save you from having to paint them later!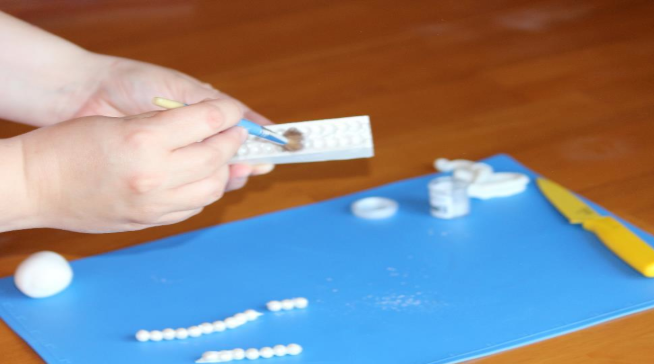 Step 3: Place your fondant snake in the center of the pearl mold and then press down gently and close the mold with the fondant inside.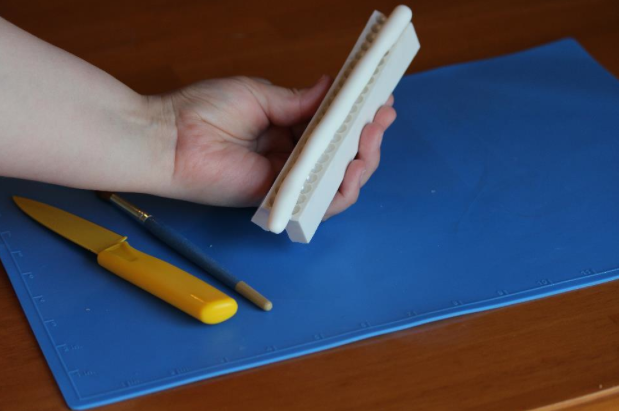 Step 4: Squeeze the mold together and the fondant will squish out. Press firmly to get as much fondant out as possible.
Step 5: Glide a sharp knife along the top of the mold to cut off the excess. Then squeeze the mold one more time and again, cut off the excess.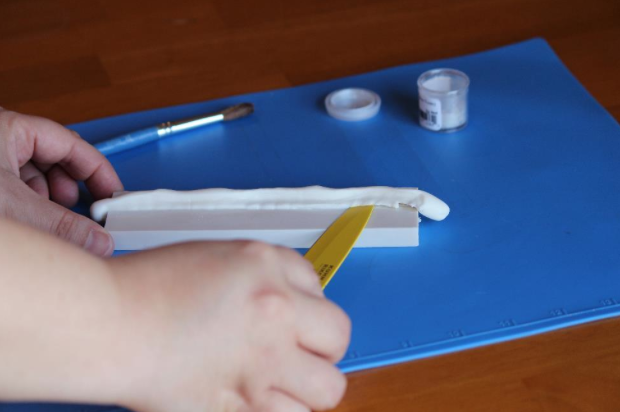 Step 6: Now comes the fun part! Open up the mold and very gently use your fingers to help release the pearls from the mold. You will notice that the edge at the top of the mold will have a ridge; that is okay! When placing your fondant pearls on the cake make sure that the edge goes against the cake, so it will be hidden. There is no need to cut the pearls apart- unless you want to, of course.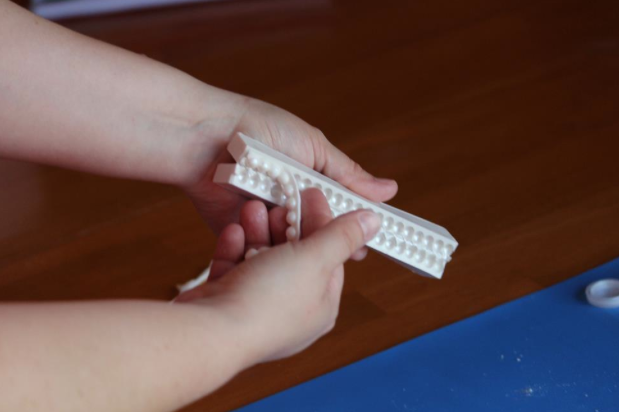 You may also notice that especially as your mold gets more use, the good side of the fondant pearls gets a small edge because the mold is splitting. If this happens, don't panic! Let your pearls dry, then using the back end of a paintbrush or something small, tap the little pieces and they will fall off leaving a nice clean edge.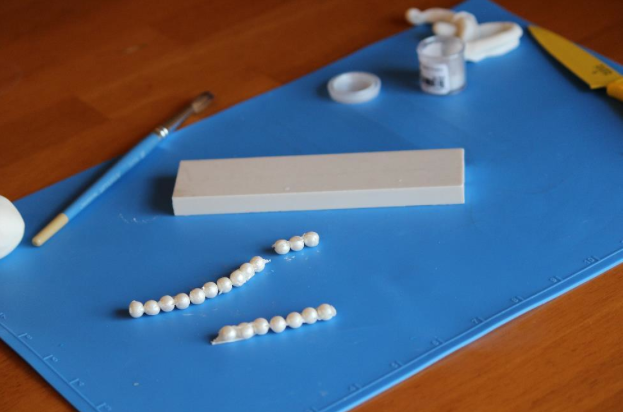 You now have beautiful fondant pearls that will enhance any cake!