Fun AND functional — pincushion rings are the perfect accessory for sewists, embroiderers and quilters. They work great to hold a spare needle while quilting or a few spare pins while mending a pair of jeans.  
All photos via Karen Roark of I Always Pick the Thimble
How to make a pincushion ring
Don't be afraid to tackle this project if you haven't tried jewelry making before; the flower is created by just a few hand stitches and the project takes only about 20 minutes to complete.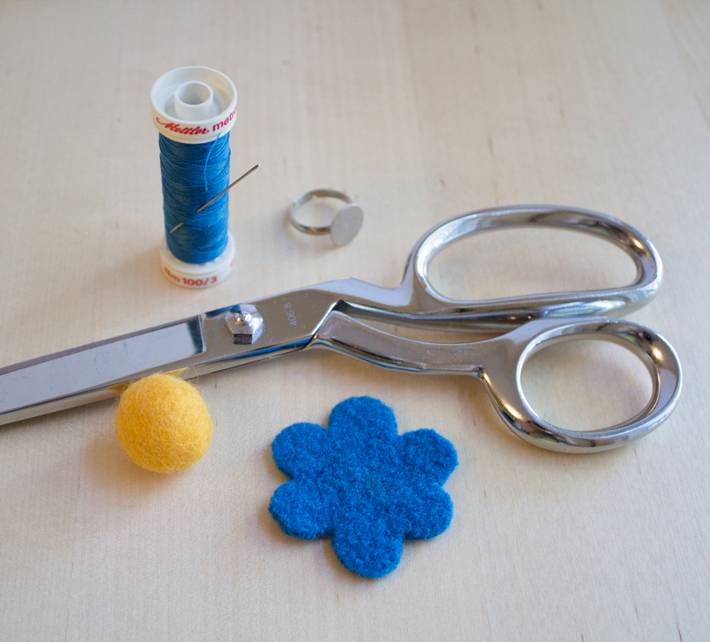 Supplies you'll need:
1″ wool felt ball
Wool felt scraps for the flower petals
Metal ring base with a pad on the top (used for gluing)
Scissors
Sewing needle and thread to match the flower petals
If you are feeling really adventurous, try making your own felt flowers by felting an old wool sweater. It's a great way to recycle wool items and clothing you are no longer using. Or just save your small scraps from other projects using wool to create these flowers. The wool felt balls and ring bases with round pads for gluing can be found at most craft stores or jewelry stores.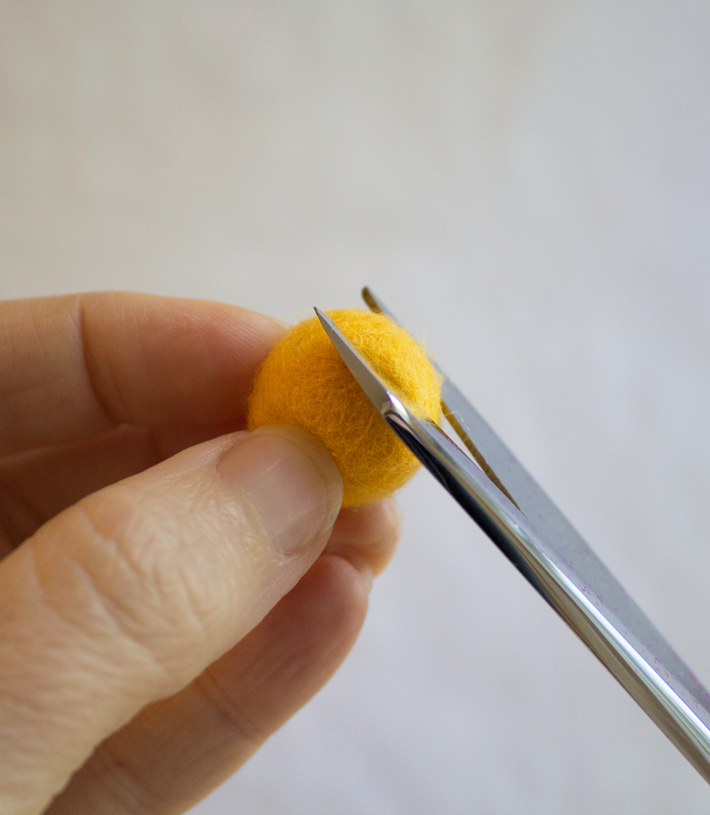 Step 1:
Cut off a small chunk of the wool felt ball to create a flat base.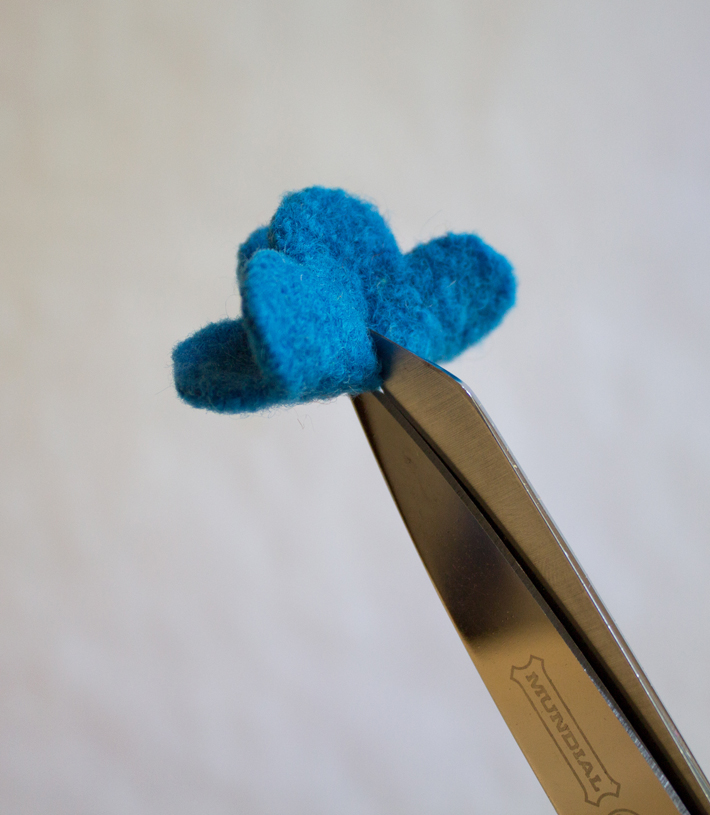 Step 2: 
Cut a flower out from the wool scraps or use a pre-made wool flower. This flower is about 2 inches in diameter.  Cut a small slit in the middle of the flower for the ring pad to slide into.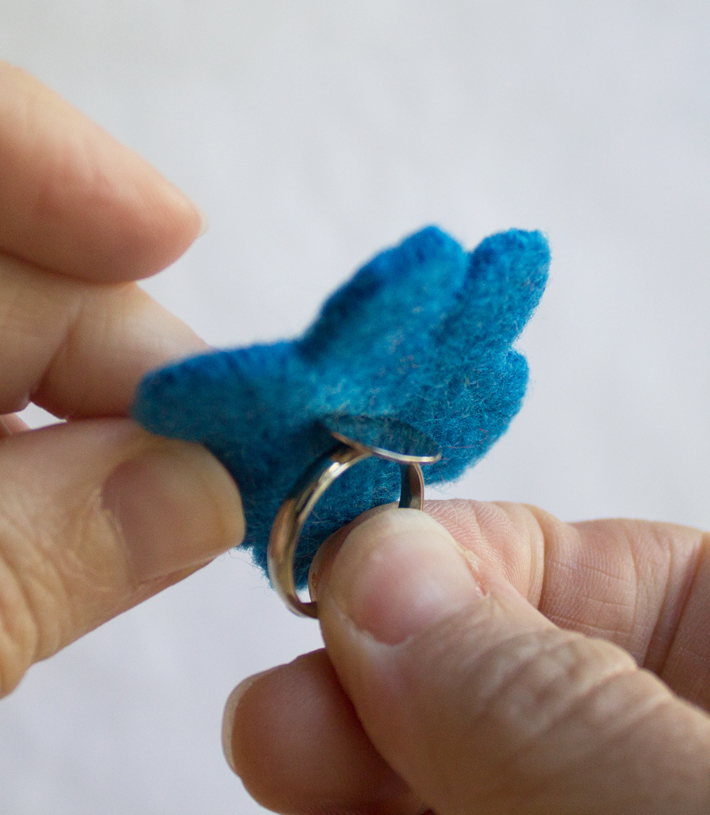 Step 3:
Slide the pad of the ring into the flower through the small slit.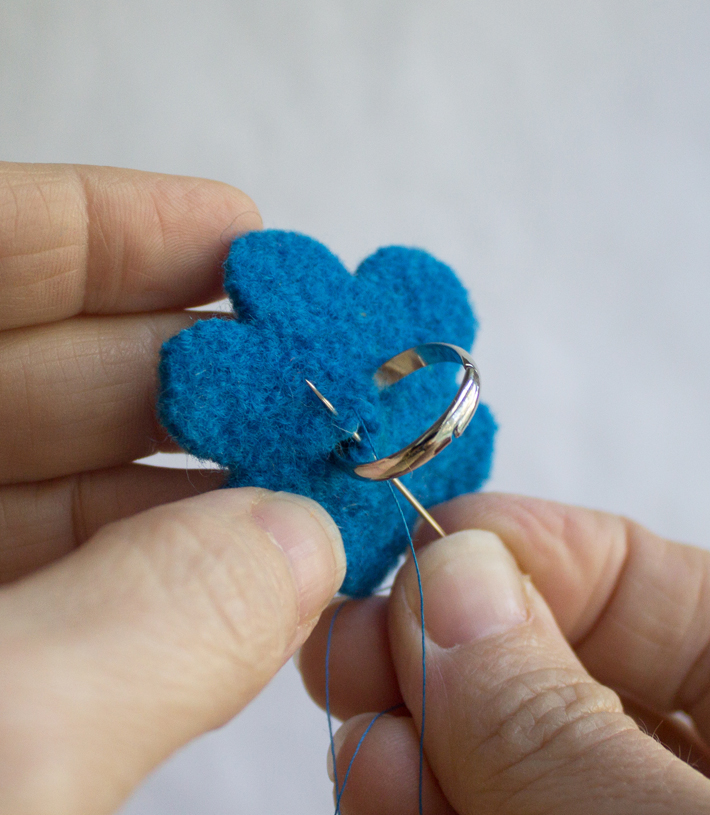 Step 4:
To hold the ring in place, hand sew the raw edges together on the back of the ring.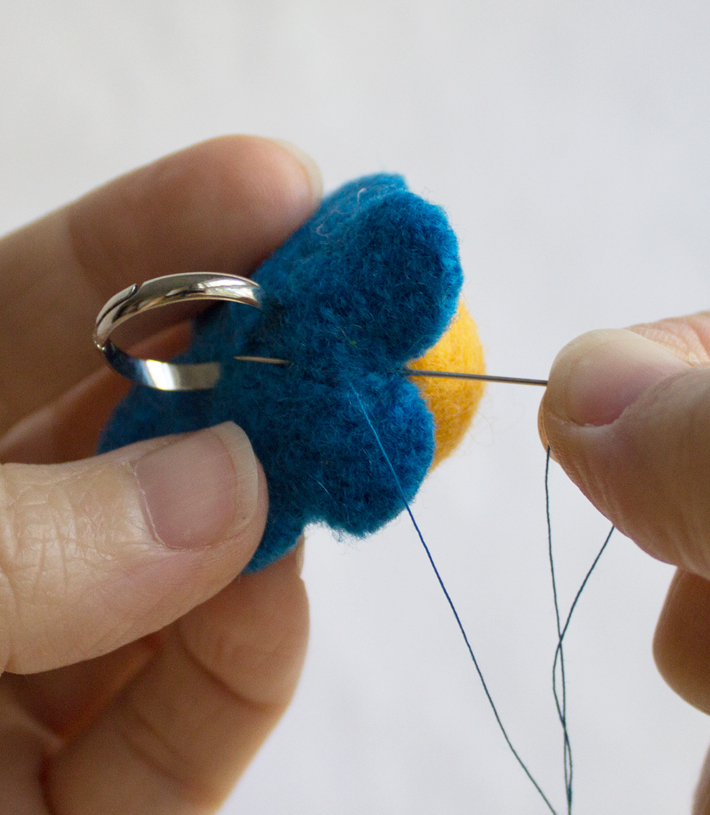 Step 5: 
Hold the felt ball so the flat side is sitting on the ring pad. Insert your needle so it grabs a small portion of the felt ball, then push the needle through to the back of the flower. Pull the thread up and this repeat 2-3 times for each section between the petals.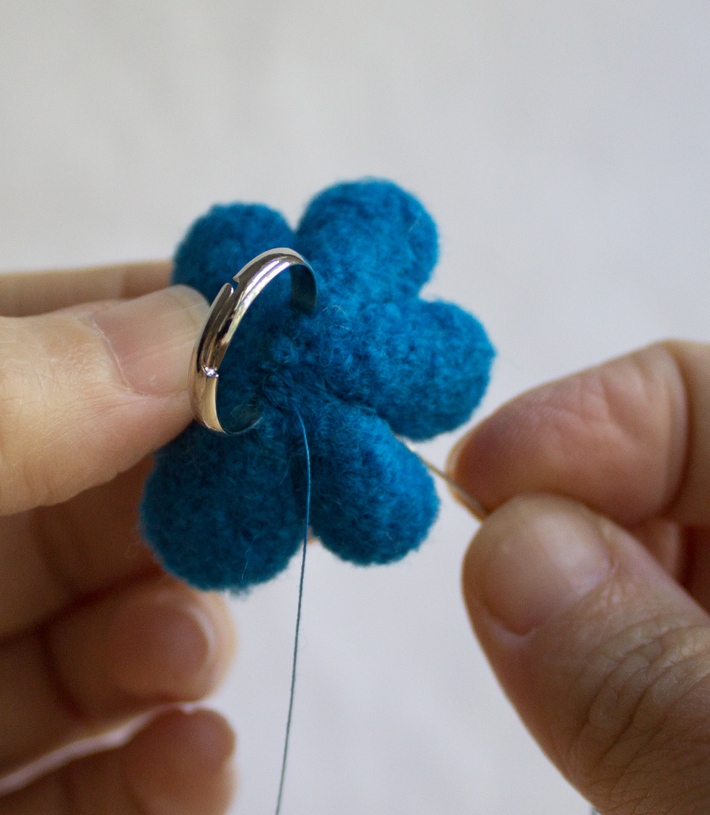 Step 6:
As you go around the ring, this will hold the wool ball in place and create dimensional looking petals.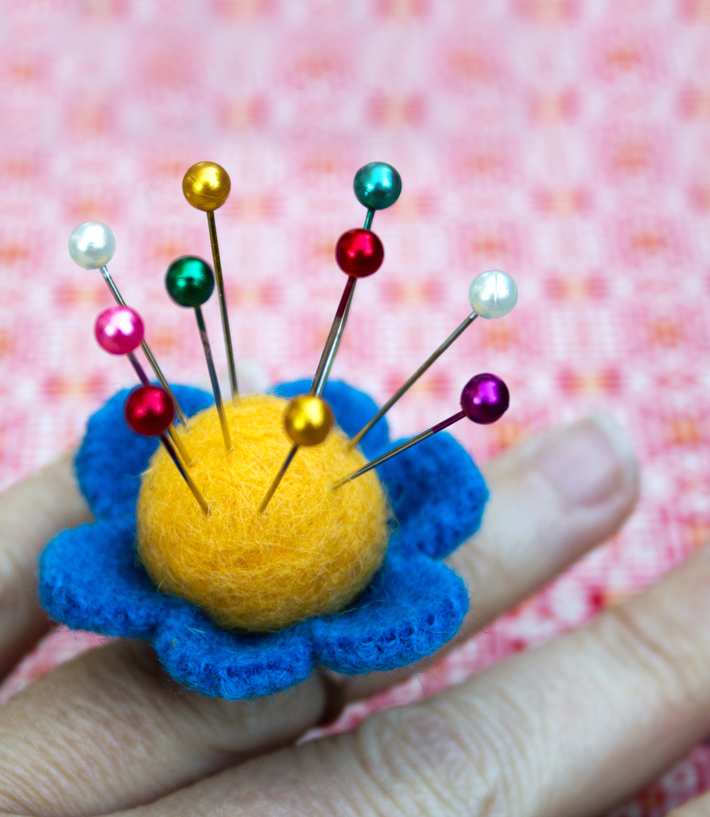 Voila! And you are done!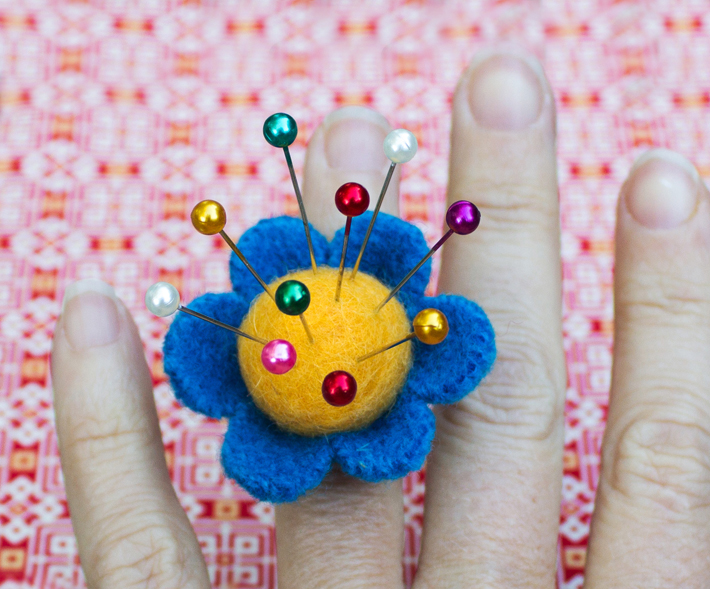 These pincushion rings make great gifts, so don't hesitate to make some for your quilting bee or sewing friends. Just add some pins and get ready to sew!