More and more parents-to-be are opting to find out whether their little bundle of joy is a girl or a boy by sharing the news with their friends and family in creative ways. One of those ways is with a gender reveal cake!
Making gender reveal cakes was one of my most favorite tasks at my bakery. I always felt like it was such an honor to be the first to know such important news. It's also one of the more stressful cakes to make, because you've gotta get it right!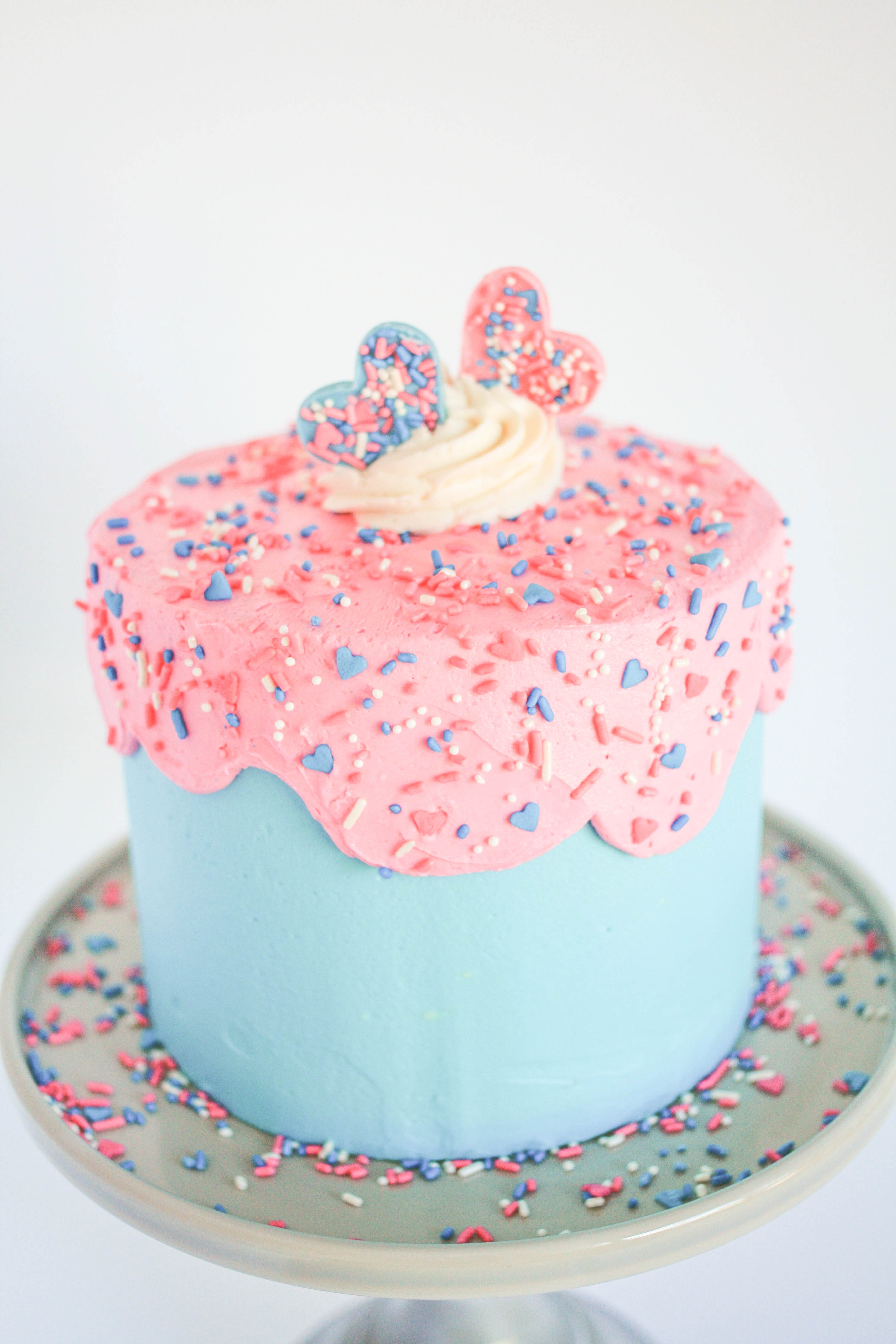 All photos via Erin Bakes
Tips for making a gender reveal cake
Couples typically come in with the big news written on a piece of paper sealed in an envelope. Only open the envelope once they've left. You don't want to let the cat out of the bag before the cake has even been baked!
Check, double check, and check again! Even get a second set of eyes to confirm the results.
Staple the closed envelope to the order and don't write the results anywhere else.
Keep your colors classic to avoid any confusion.
Tinting your buttercream filling may be a much easier and clearer option than coloring your cake batter. Sometimes colors can come out muted or muddled after baking. And sometimes the mommy-to-be will want a chocolate cake.
Pipe a dam of white buttercream around the edges of your layers to keep the colored buttercream from peeking through. It also adds a layer of protection against curious hands.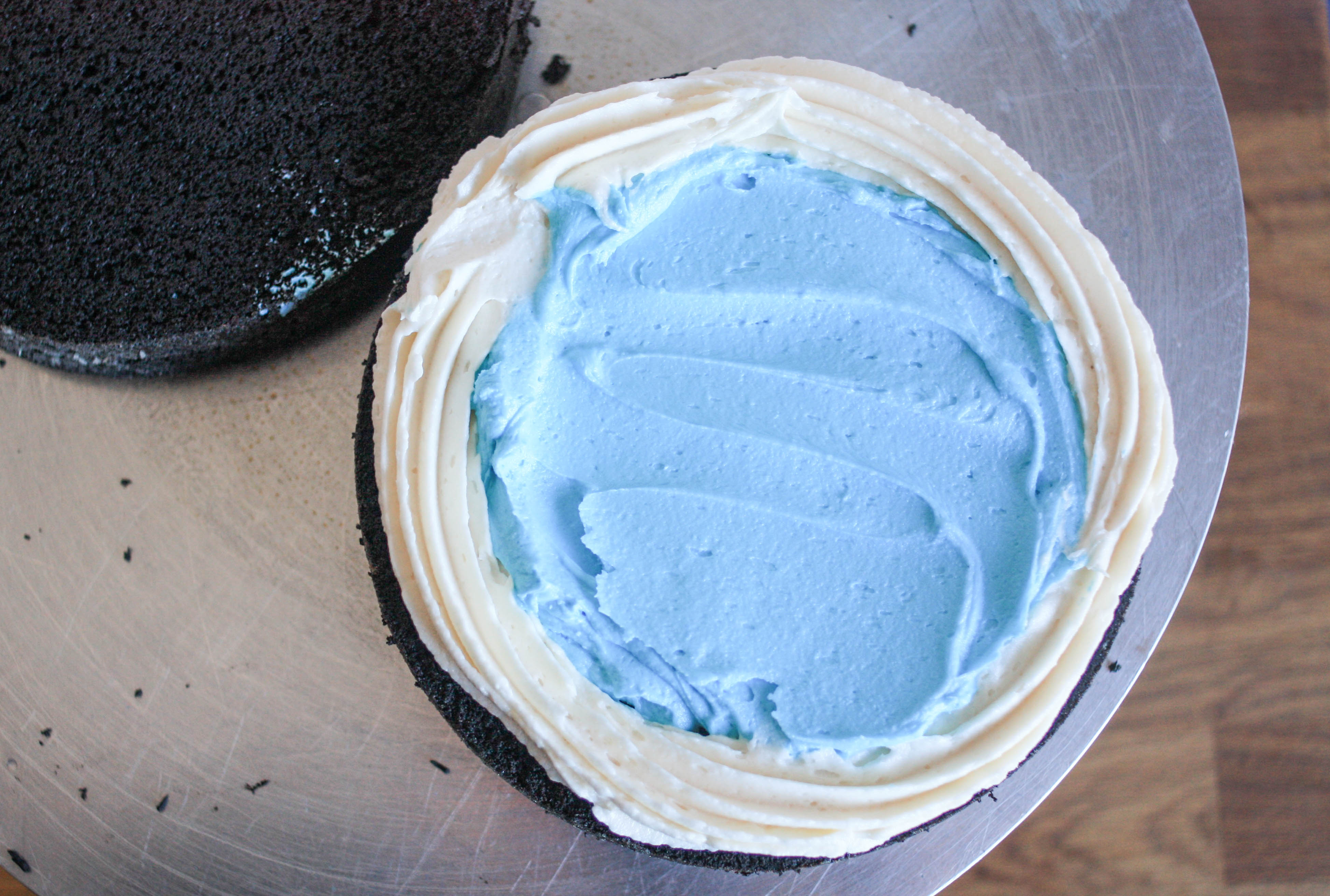 How to make a gender reveal cake
Supplies you'll need:
Cake, baked and cooled
Buttercream, enough to fill, finish, and decorate. I used about 3 cups for a 6-inch round.
Pink and blue gel food colors
Medium-sized round piping tip
Large star piping tip
Piping bags
Assorted pink, blue, and white sprinkles
Icing spatula
Pink and blue candy melt
Small heart cutter
Parchment paper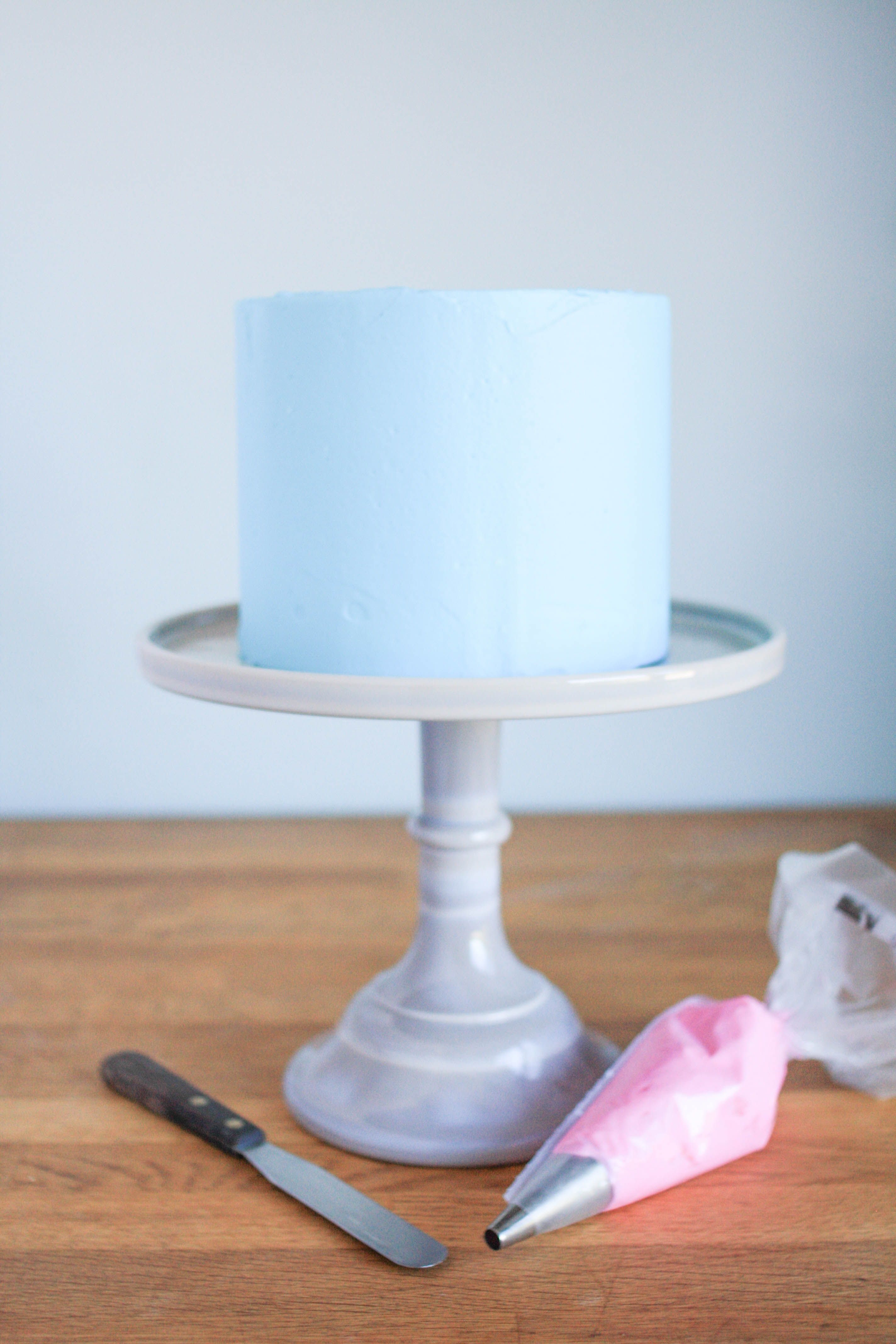 Step 1:
Fill your cake with buttercream tinted the appropriate color (appx. 1 1/2-cups for a 6-inch round). Crumb coat with white buttercream and then finish with a layer of blue. Pop into the fridge until the buttercream sets up firm.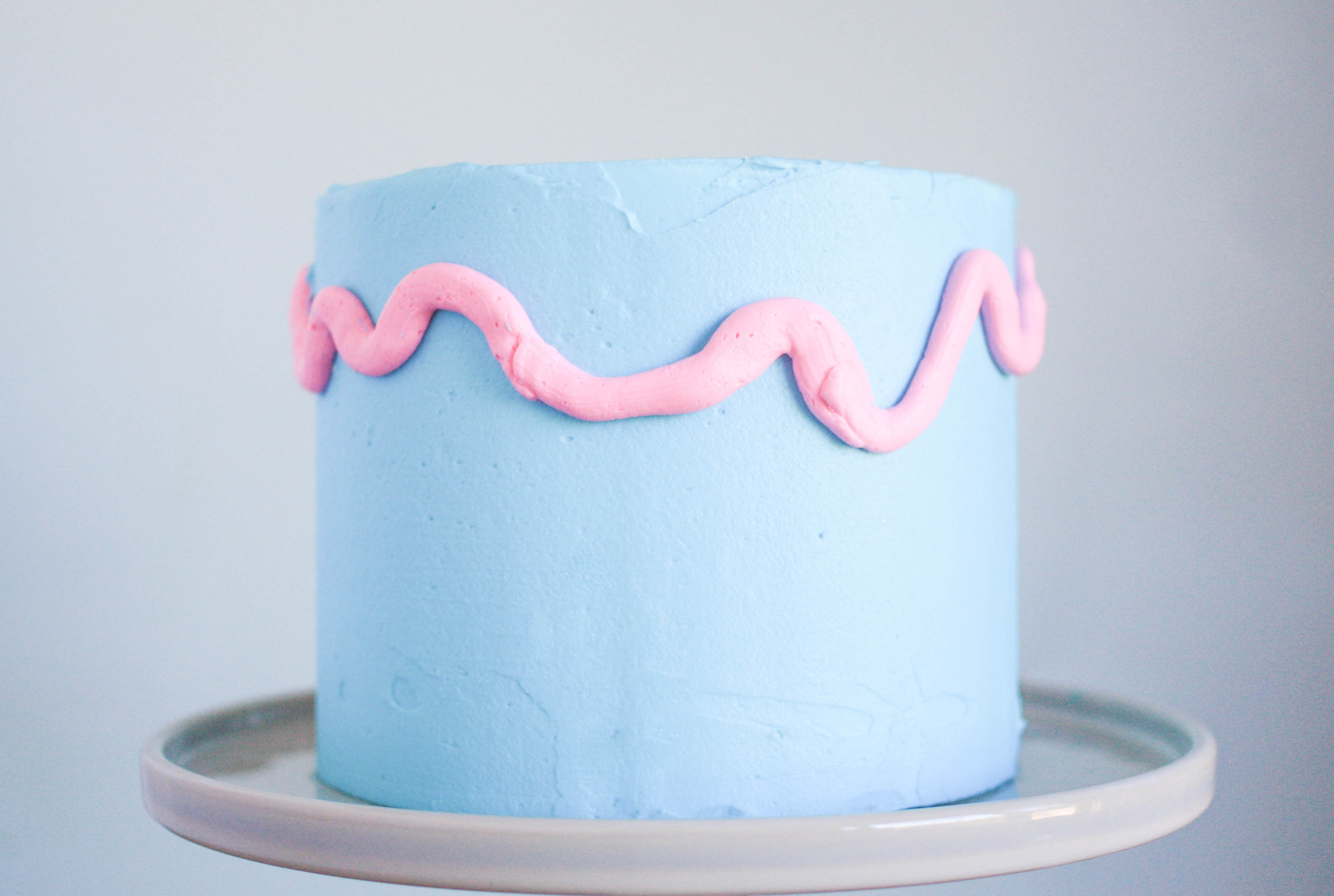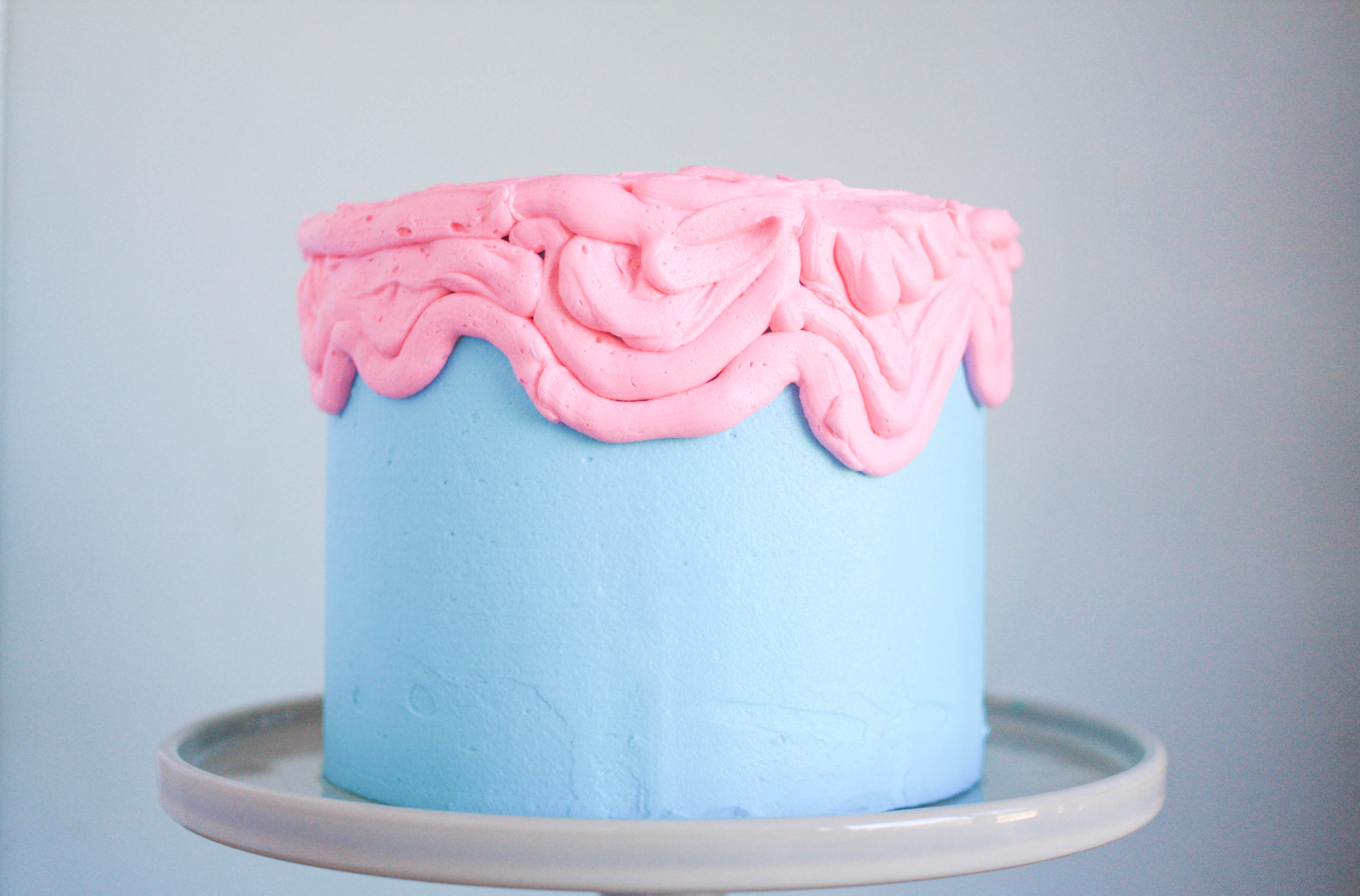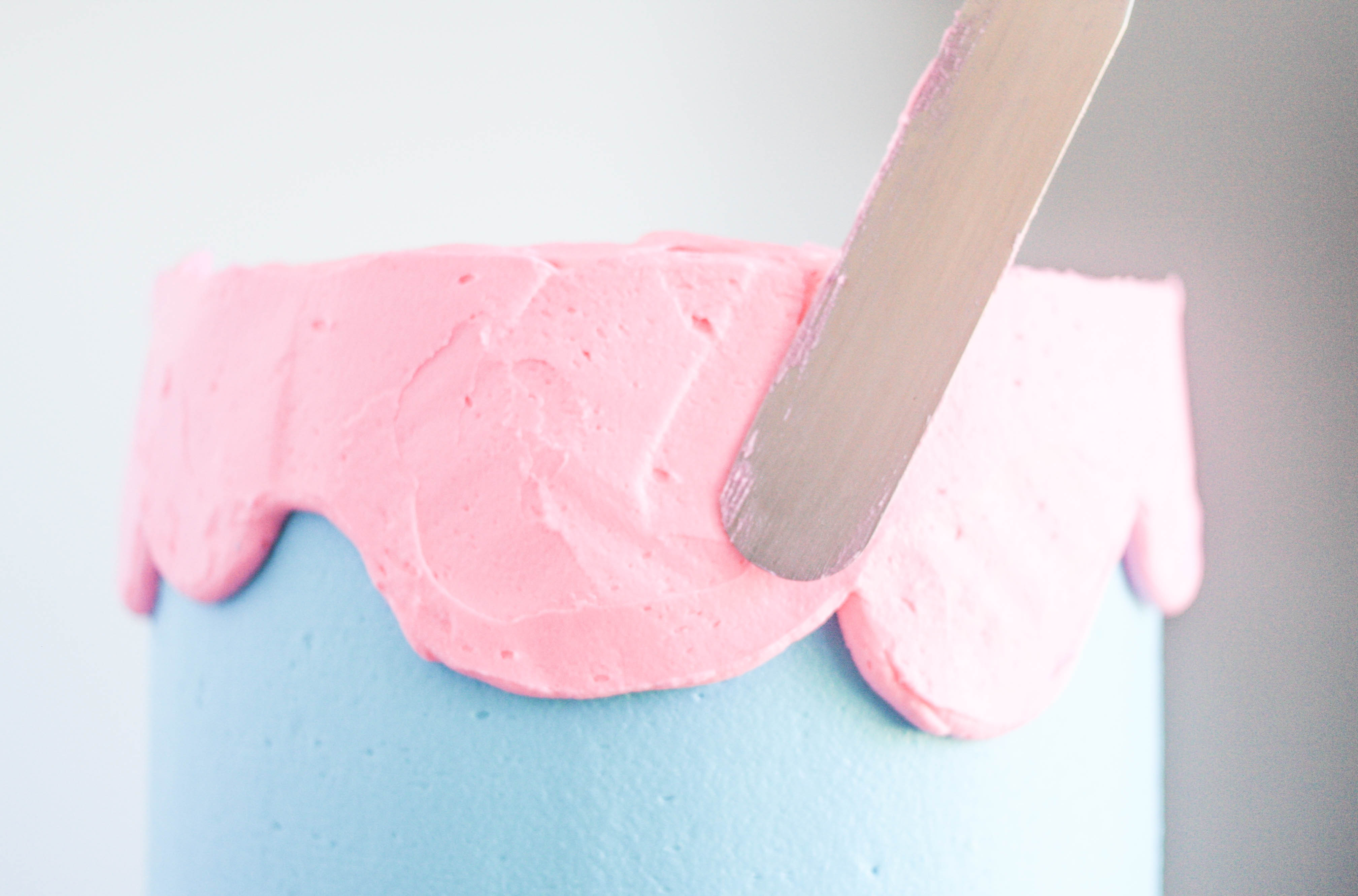 Step 2:
Pipe a squiggly line of pink buttercream all around the cake just below the top edge. Fill in the top portion of the cake with the rest of the pink buttercream. Use an icing spatula to smooth out the lines.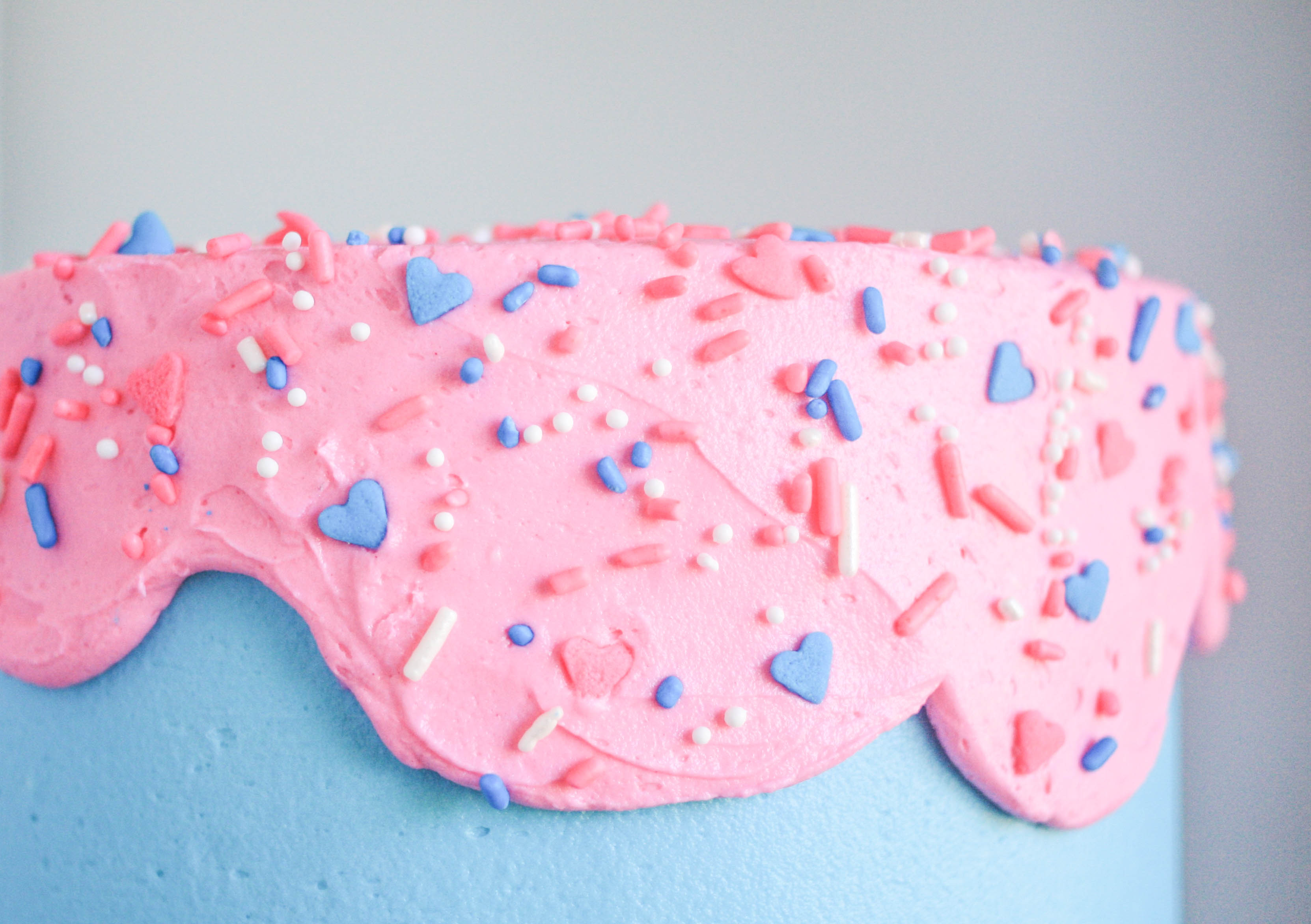 Step 3:
Add assorted pink, blue, and white sprinkles to the pink area of the cake. Work quickly while the blue buttercream is still firm, but the pink buttercream is still soft and sticky.
Step 4:
Place the cutter on a piece of parchment paper and pour in a small amount of pink or blue candy melts. Add sprinkles while the melts are still wet. Place the heart in the fridge to firm up. Pop out the finished heart and repeat with the other color.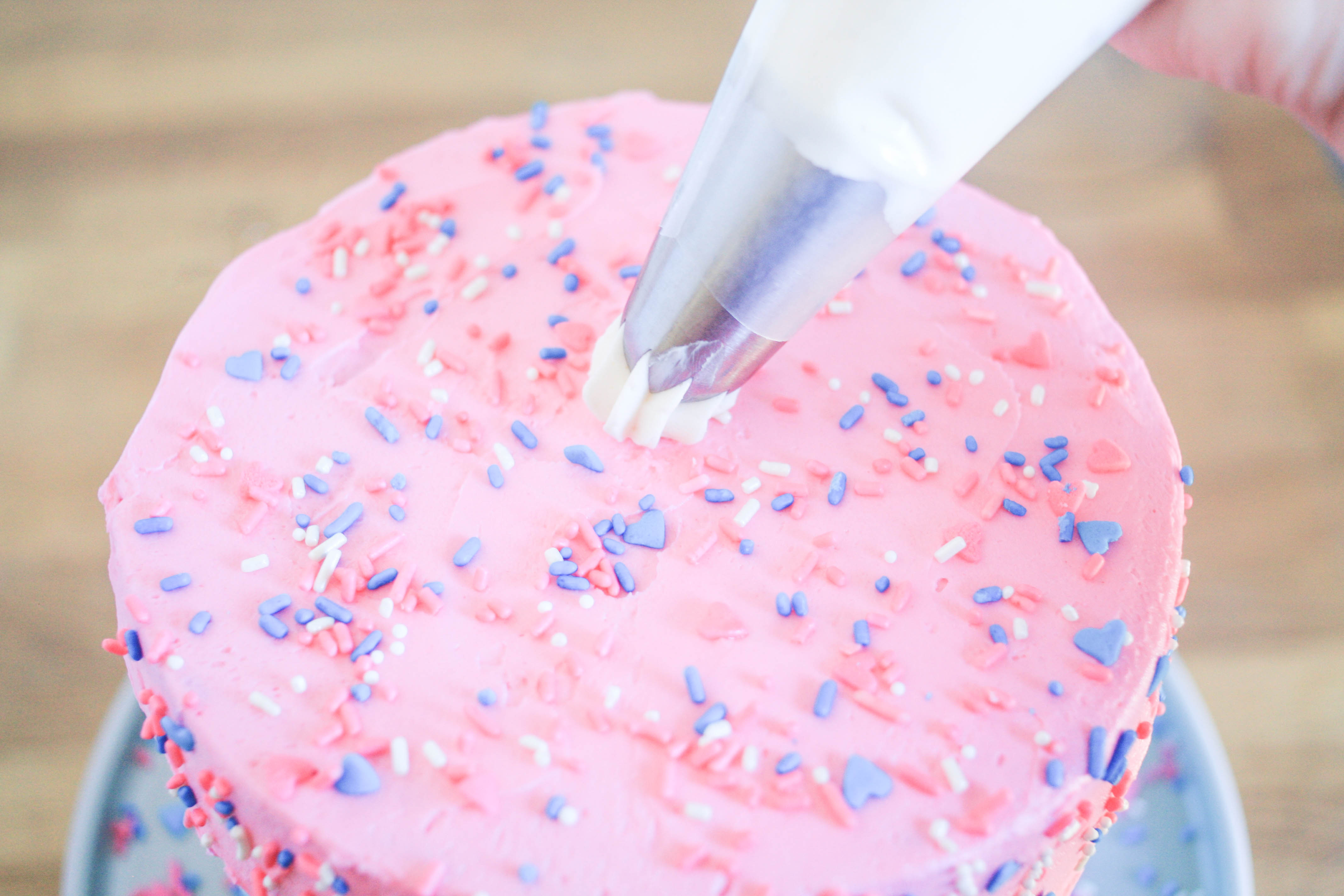 Step 5:
Pipe a swirl of white buttercream on the top of the cake. Finish with your two sprinkle heart toppers.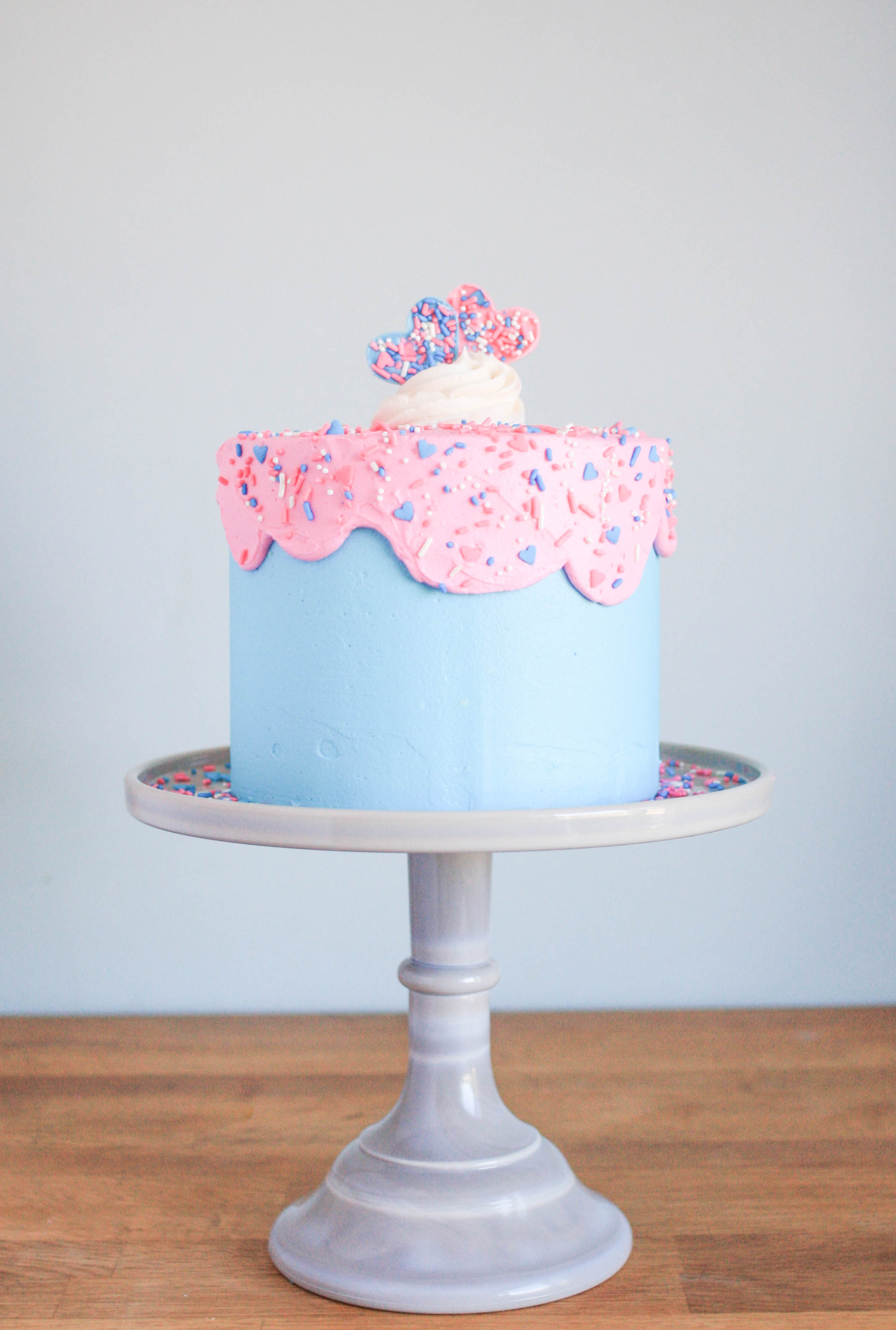 Step 6:
Slice in and enjoy. Oh boy (or girl)!