Everyone loves cupcakes; they are cute, compact, stylish and delicious! Nothing beats a moist and fresh cupcake topped with the perfect swirl of buttercream. Plus, you can dress them up or dress them down as the occasion sees fit — and you can do it all with the classic 1M tip.
Read along to discover six ways to dress your cupcake!
Photos via Coco Cake Land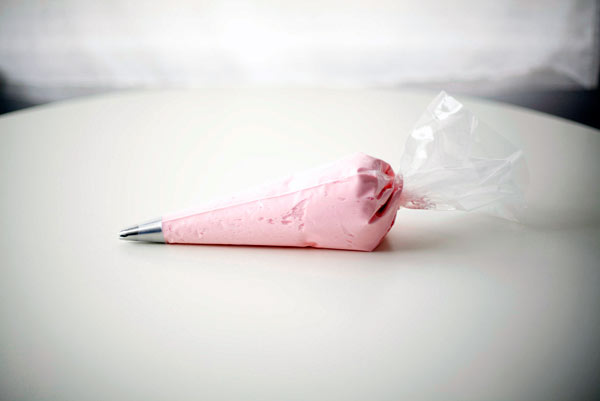 How to ice a cupcake: Let's begin!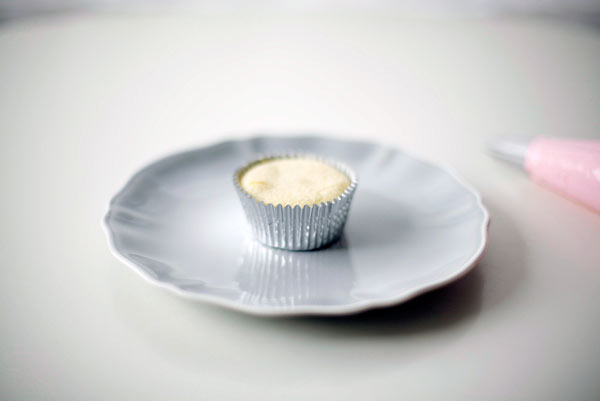 This plain vanilla cupcake is just waiting to be piped.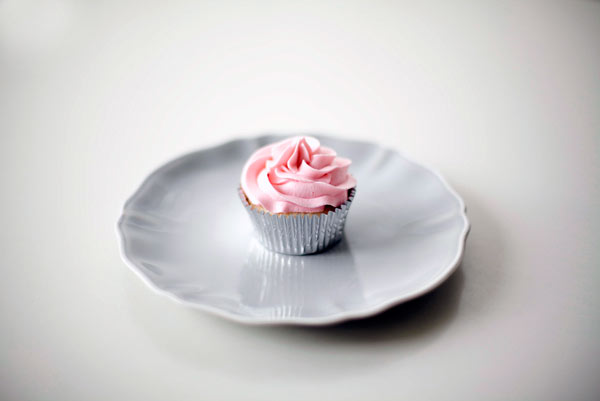 Classic swirl:
Dressed in a silver cupcake liner and piped in soft pink buttercream, this cupcake would fit right in at a wedding sitting on a tall stand full of cupcakes.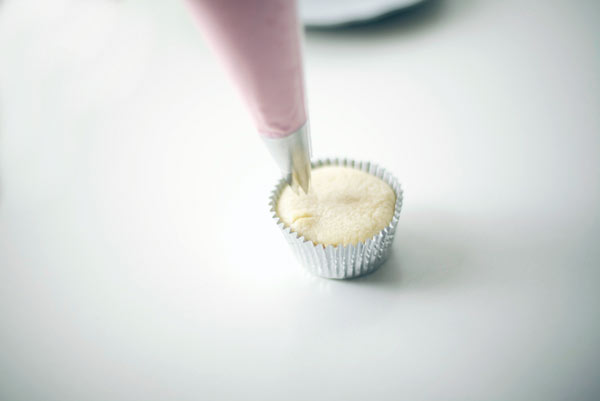 To pipe the classic swirl, start from the outside and pipe your cupcakes in a clockwise circle. Some go once around, some go twice, some go three times. How high do you ice your cupcakes?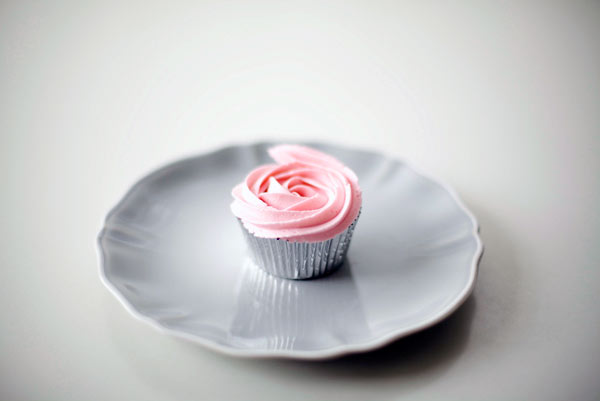 Rosette cupcake:
The rosette cupcake is as simple to create as the classic swirl. Just start piping from the middle and work your way outward in a counterclockwise circle. Beautiful rosette cupcakes are perfect for a floral garden party bridal shower!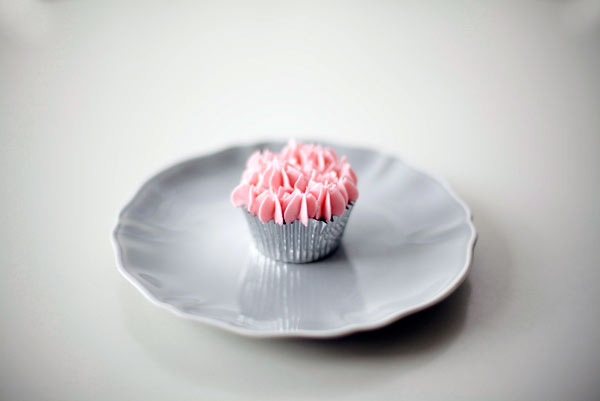 Drop star ruffles:
I love this feminine and frilly look. This cupcake would go beautifully alongside a Maggie Austin Fondant Frills cake on a wedding dessert table.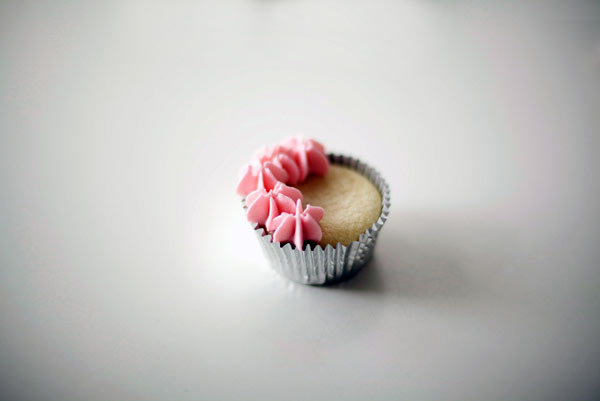 I also love the look of the drop-star iced cupcake. When the entire cupcake is piped, it looks like a chrysanthemum or a pretty ruffly-topped cupcake.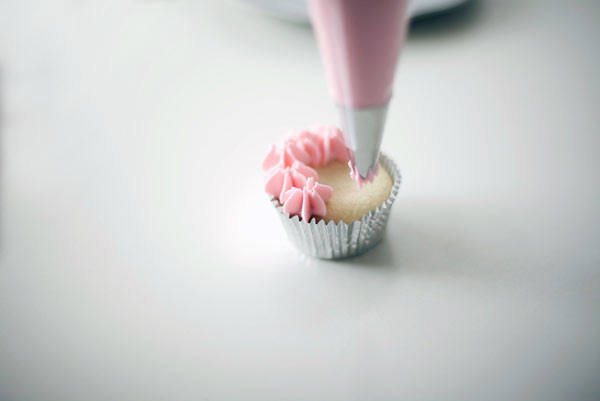 Simply pipe single drop stars all over the top of the cupcake until it's covered entirely.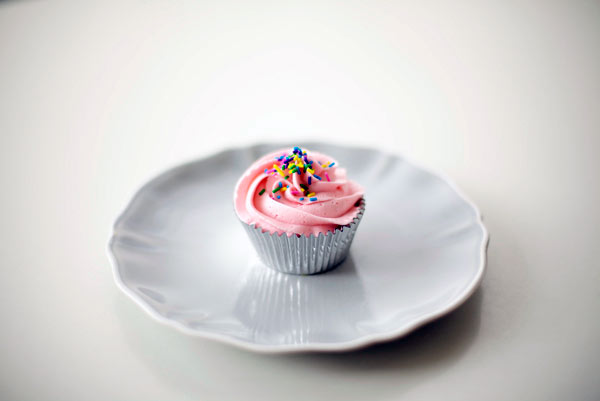 Party sprinkles:
Celebrating a birthday? Simply add sprinkles to a classic swirl topped cupcake. So many looks for so many different occasions!
Piped lines:
The straight across piped lines-topped cupcake reminds me of brushstrokes. This is a nice, modern look for something different! Simply pipe lines in nestled rows until your entire cupcake is covered.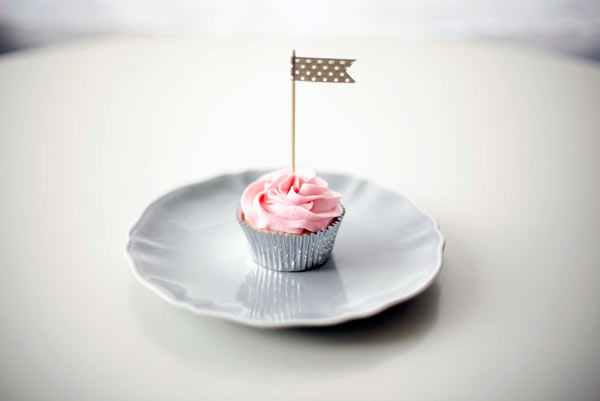 Japanese washi tape flag:
Another way to personalize your cupcake: add a homemade or pre-purchased cupcake flag. I love the patterns and designs that Japanese washi tape comes in, and it's so easy to use. It's essentially extra-cute masking tape and it comes in many fun colors and patterns, like this gray polka dot cupcake flag.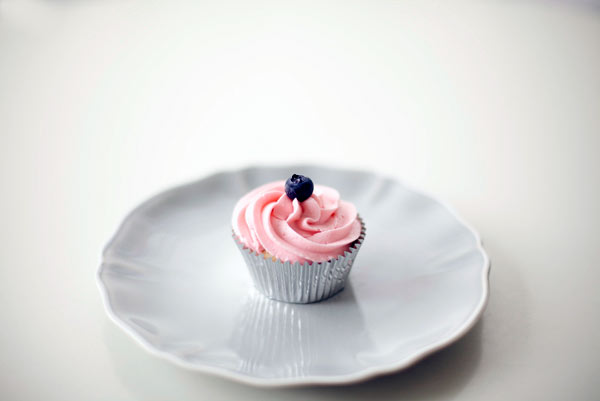 Berry topped cupcake:
I love the way a single fresh berry acts as an all natural cupcake topper. Berry toppers also beautifully and simply unite a whole collection of cupcakes and the colors are always fresh. You could even add a fresh mint leave for contrast, too.
Here are some sweet examples of beautiful, simply piped cupcakes in action.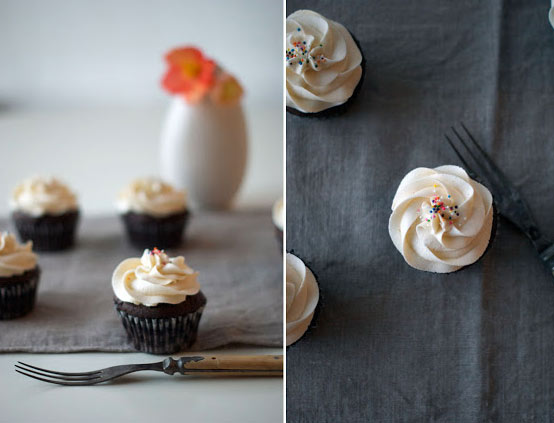 Photo via Coco Cake Land
Simple and sweet:
Chocolate cupcakes with simple vanilla buttercream swirl. A tiny dash of sprinkles for crunch and color and you're all set.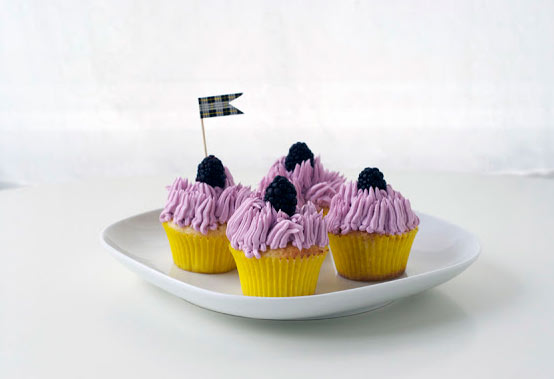 Photo via Coco Cake Land
Berry topped mauve buttercream cupcakes with Japanese washi tape flag:
Fresh berries make the cutest (and healthiest) cupcake toppers! The little black plaid flag is made from Japanese washi masking tape.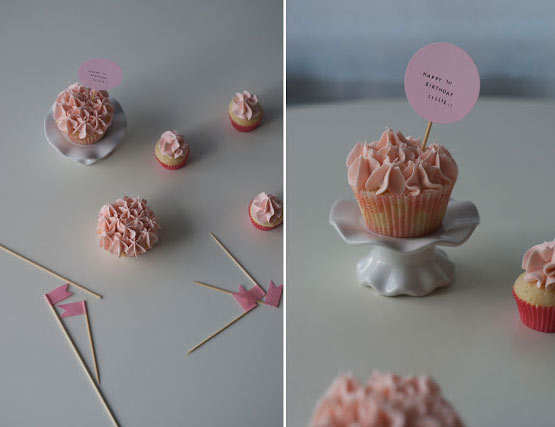 Photo via Coco Cake Land
Drop star ruffle cupcakes:
Pink and ruffly buttercream! The drop star always reminds me of a vintage hat.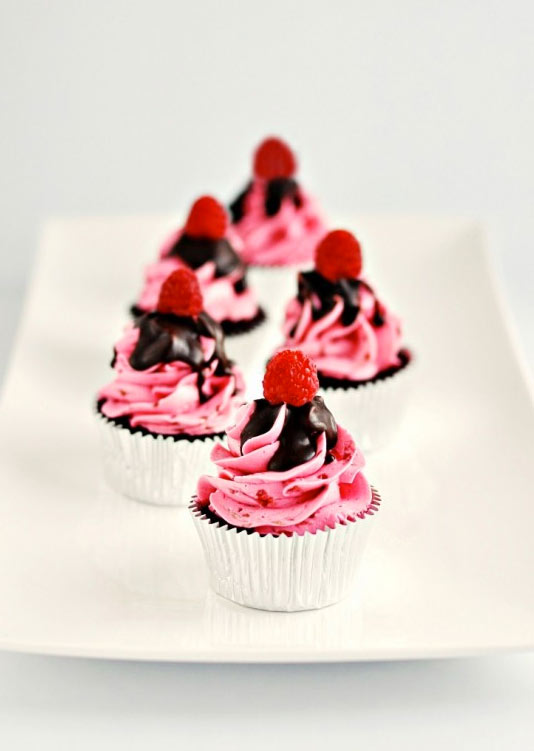 Photo via Sweetapolita
Raspberry buttercream dark chocolate cupcakes with chocolate drizzle:
Rosie at Sweetapolita knows the beauty of the simple but gorgeous cupcake. These fresh raspberry topped cupcakes feature a shiny chocolate drizzle. I like how her buttercream swirl rises sky-high.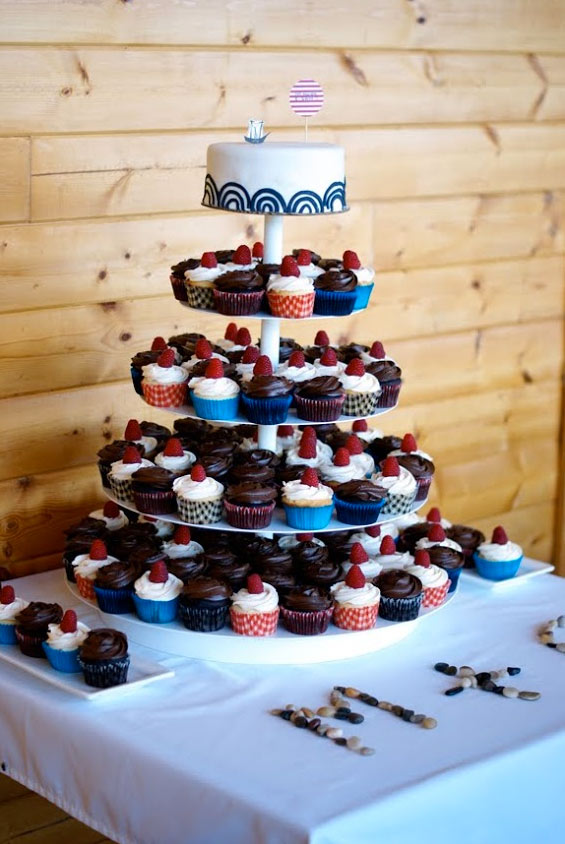 Photo via Coco Cake Land
Wedding cupcakes tower:
I loved doing this nautical-themed cupcake wedding for my now brother-in-law. I wanted to keep things fresh and light and colorful. Instead of heavily colored buttercream, bright royal blue and red gingham cupcake liners provided the color as well as the fresh red raspberries. The cutting cake was covered in fondant and the design reflected the handmade wedding invitation.