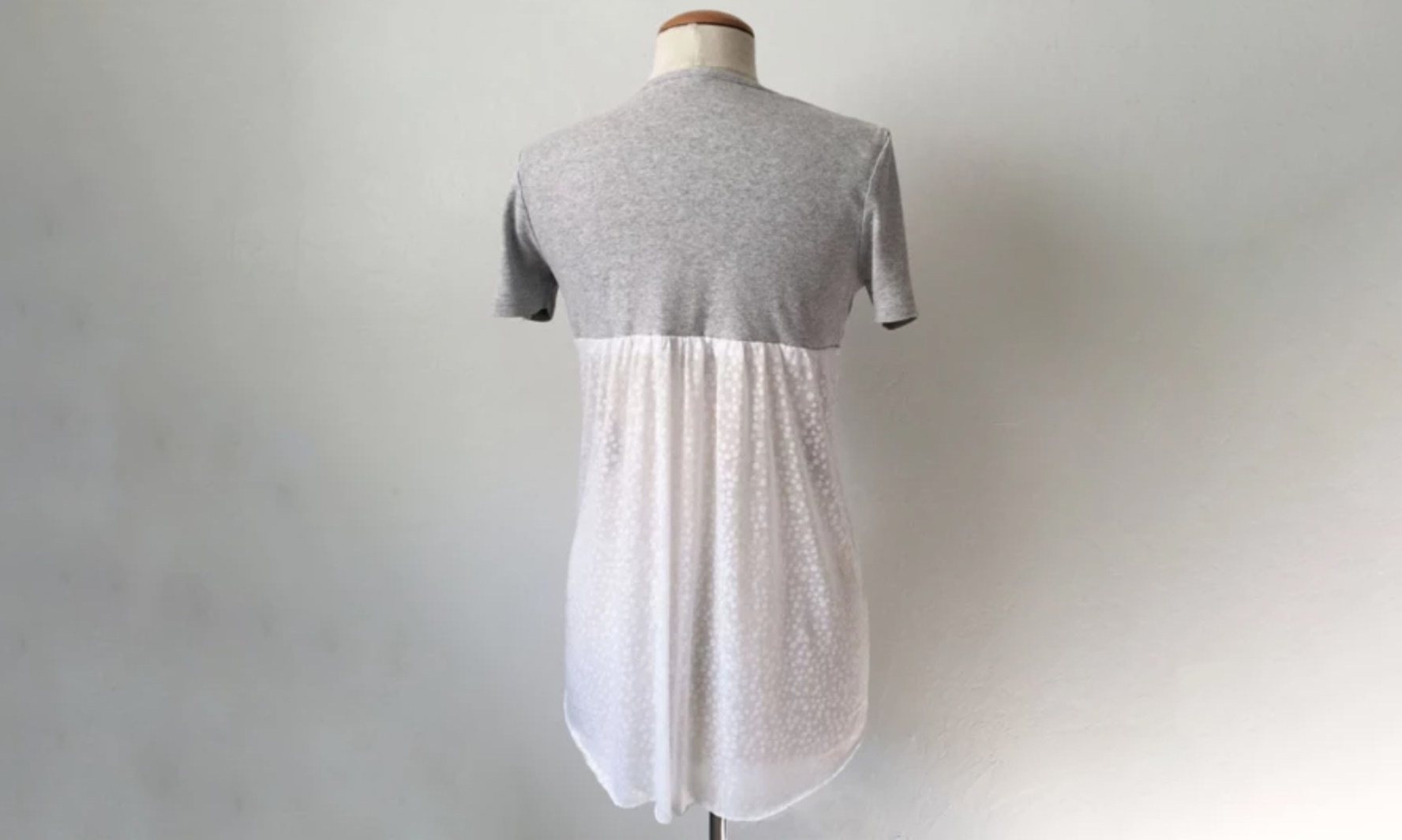 You know that old T-shirt that's tucked away in the back of your closet? The one you never wear, but for some reason can't get rid of? Grab it and shake off those moth balls — it's time to give it new life! In this upcycle, you'll transform that plain T into a fabulous summer top by adding a sheer back panel. (You could also use a colored fabric that contrasts well with your shirt). Best part: You'll be done in three (count 'em — three!) easy steps.
Sheer Back Panel T-Shirt
Level: Easy
What You Need
T-shirt
Fabric scissors
Sheer fabric
Sewing pins
Fabric marker
Instructions
1. Cut the Shirt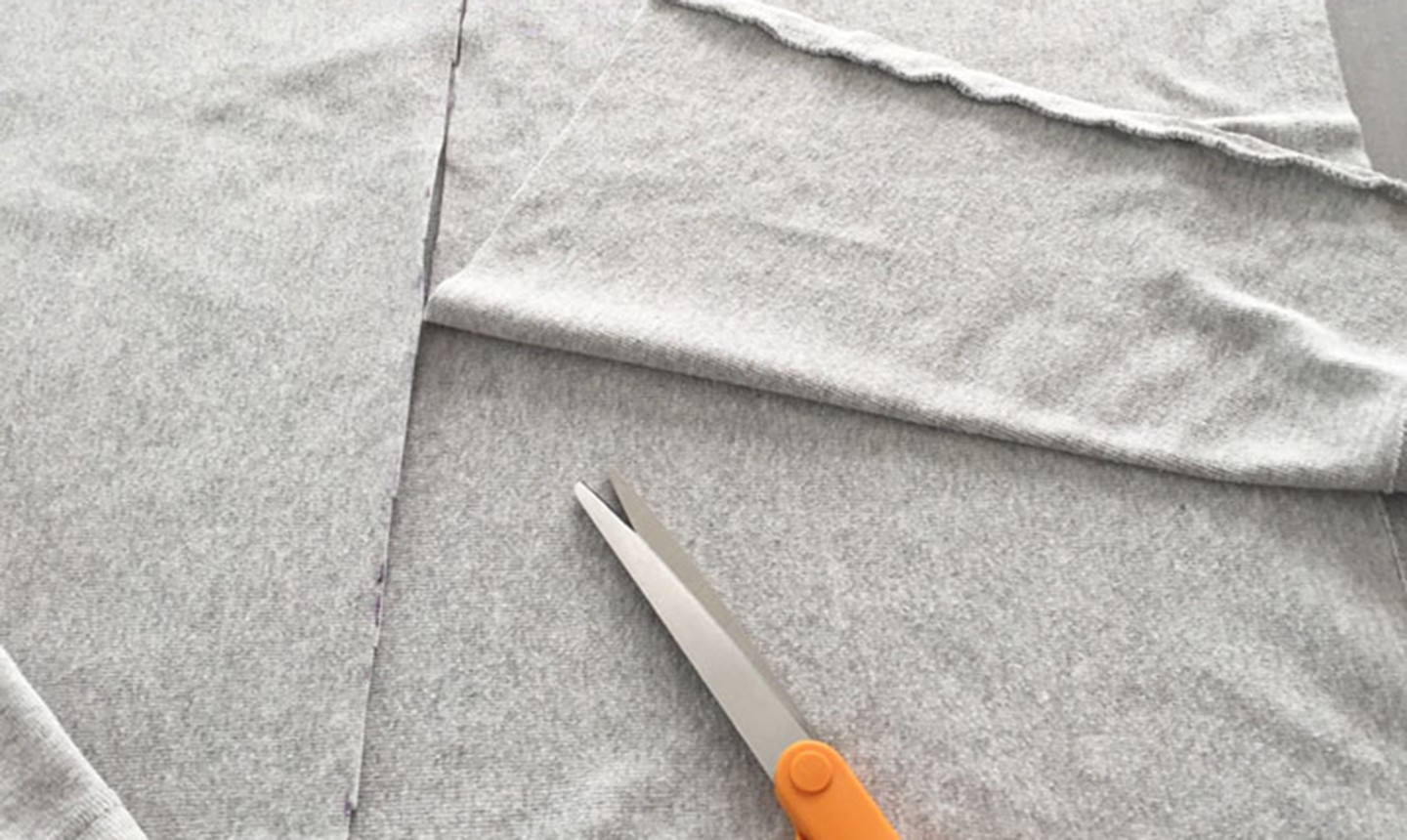 On the back of the shirt, mark a horizontal line a few inches below the armhole. Cut up the sides of the shirt to remove the seam, then cut along the horizontal line you made.
Good to Know: We cut off the side seams because they're usually a bit bulky on a T-shirt, thanks to being stitched on a serger.
2. Cut the Sheer Fabric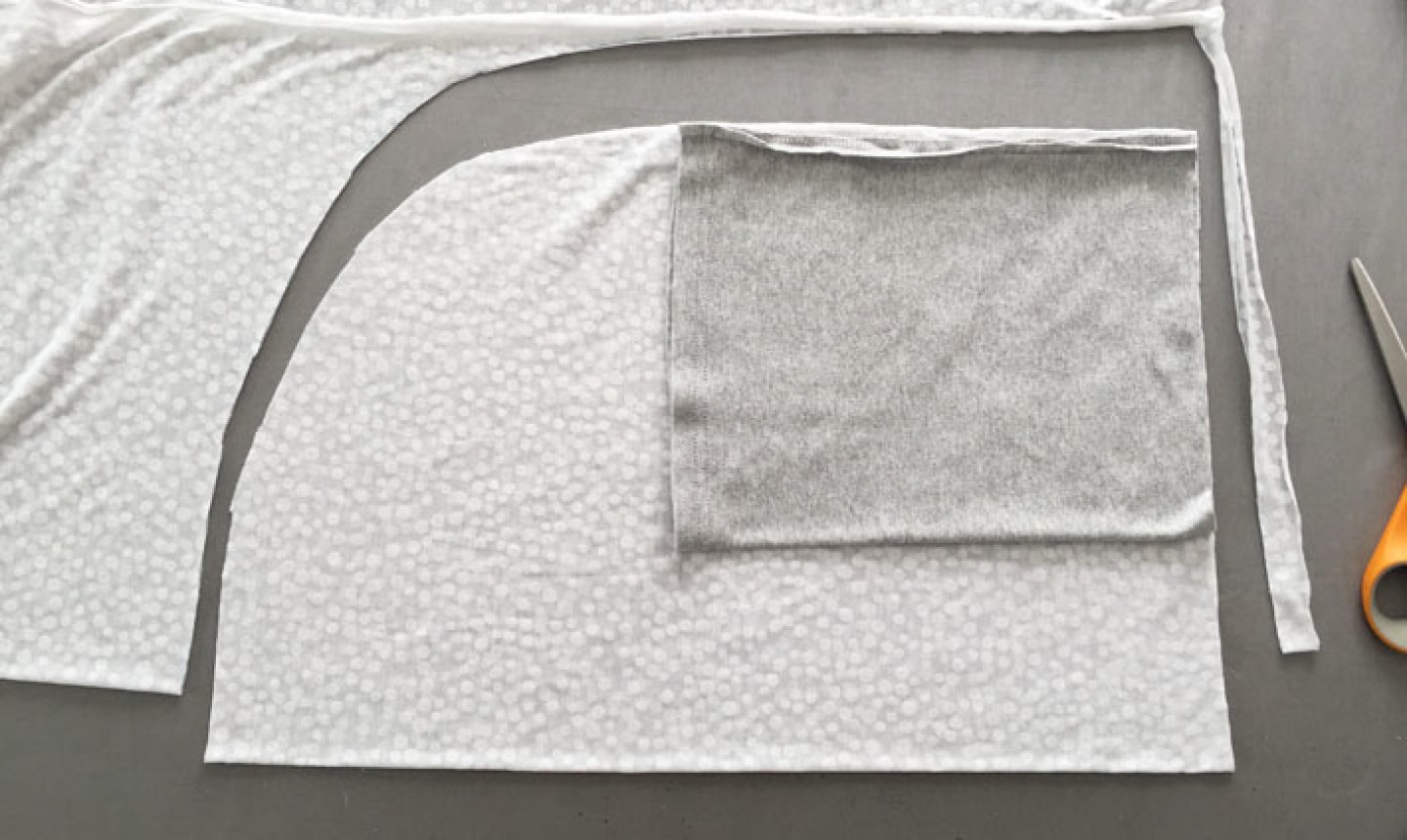 Once your back is cut off, use it as a template to cut out the inset fabric.
Use this step to personalize your DIY shirt and make any design you want! We cut the sheer fabric wider than the shirt, to allow for subtle gathering along the back panel. We also went for a high-low effect, so the sheer panel will be longer than the hem of the original T-shirt (that you still have on the front).
3. Stitch the Panel to the Shirt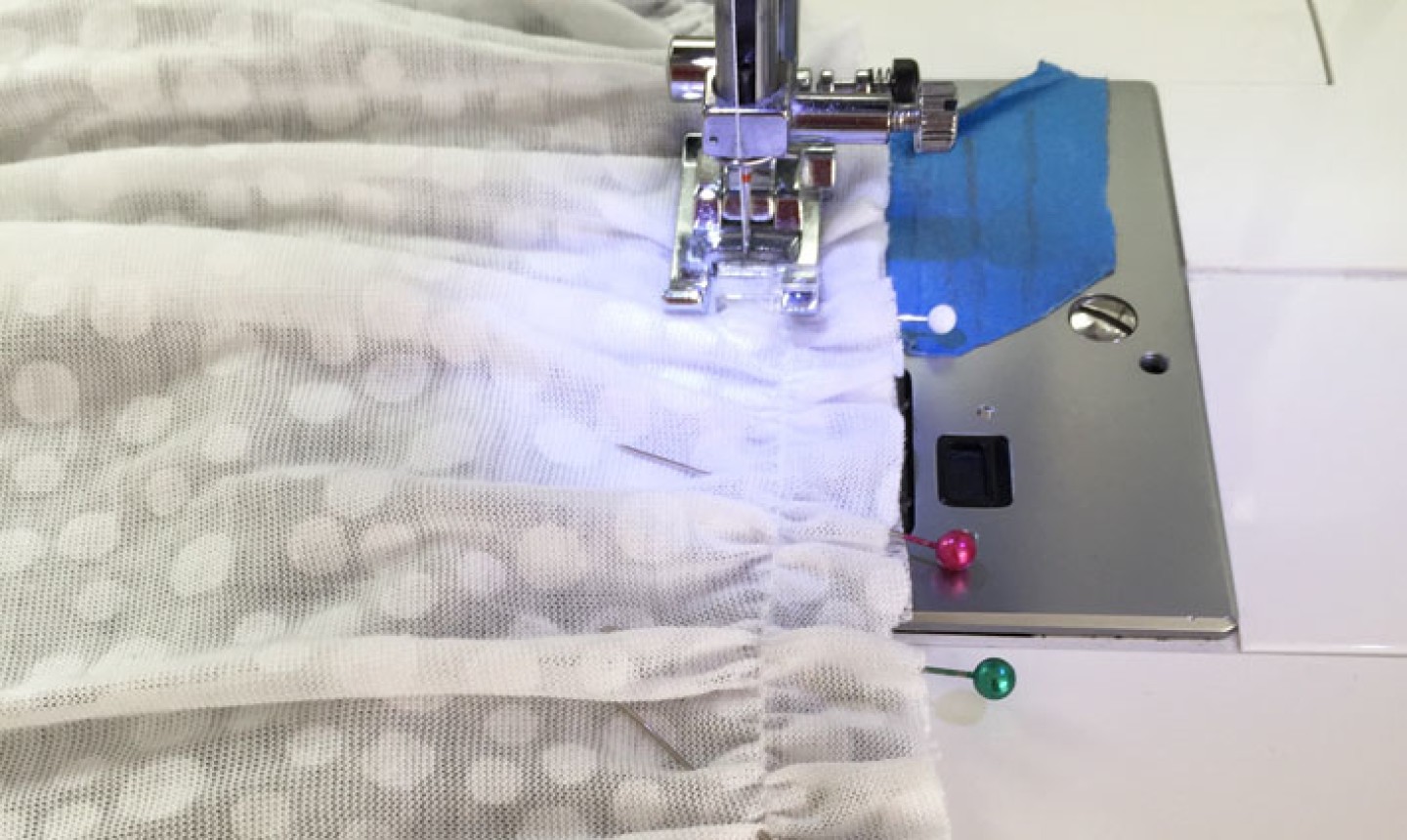 Align the sheer fabric across the cut edge of your T-shirt, right sides together, gathering if needed. Pin in place and staystitch the corners.
To finish, stitch along the side seams and back. Depending on the look you prefer, you can leave your sheer panel with a raw edge and simple staystitching, or finish it off with the technique of your choice.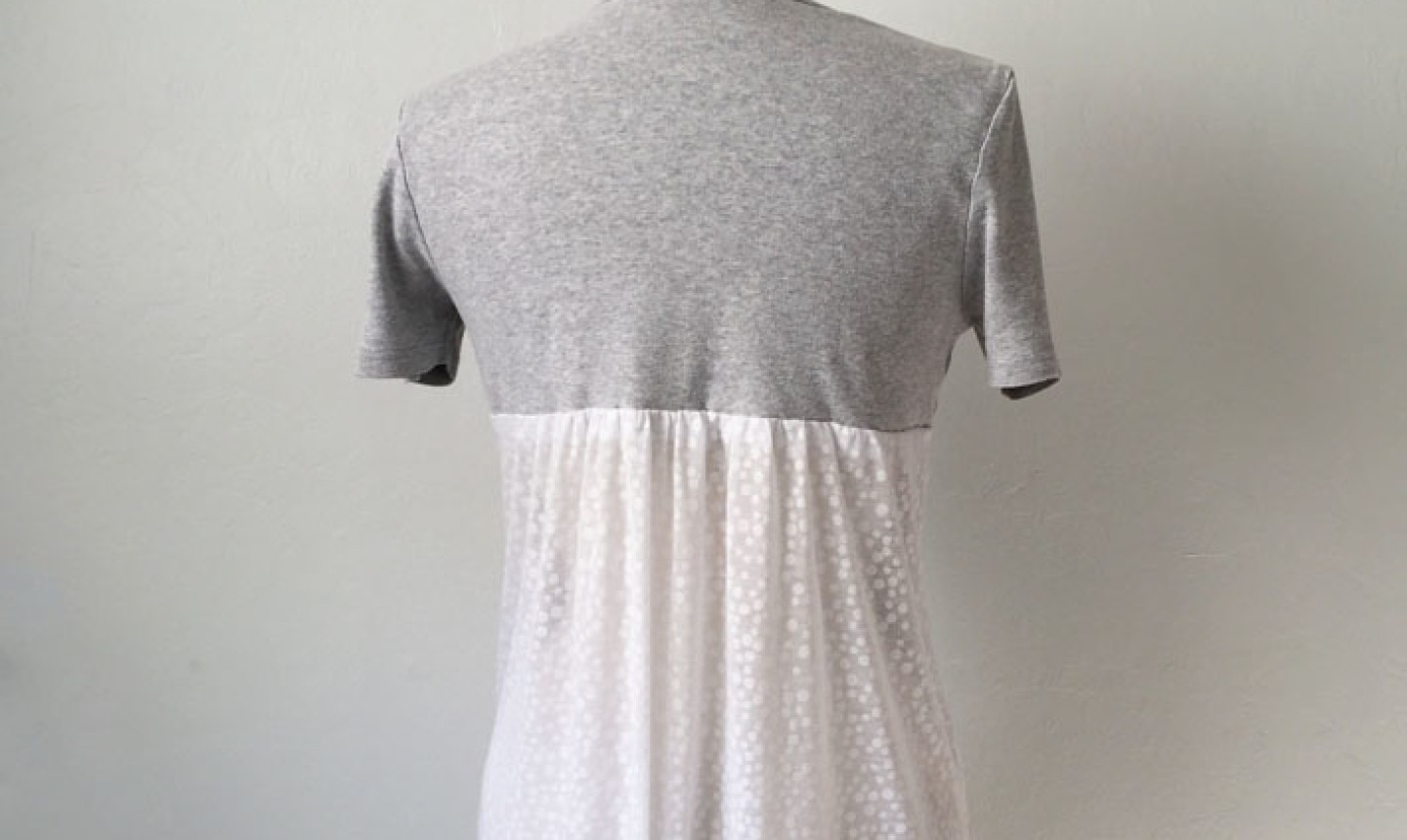 And you're done!
Photos by Beth Galvin