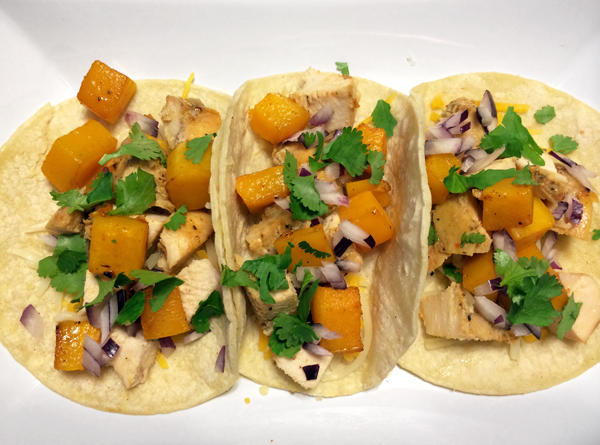 Two words: Holiday. Tacos. Using scraps from your Christmas or Thanksgiving dinner is a no-fail way to make easy and yummy taco fillings, all wrapped neatly together in a tortilla. You can use anything you've got stored in the fridge, but these combos are exceptionally delicious.
First, Prep the Tortillas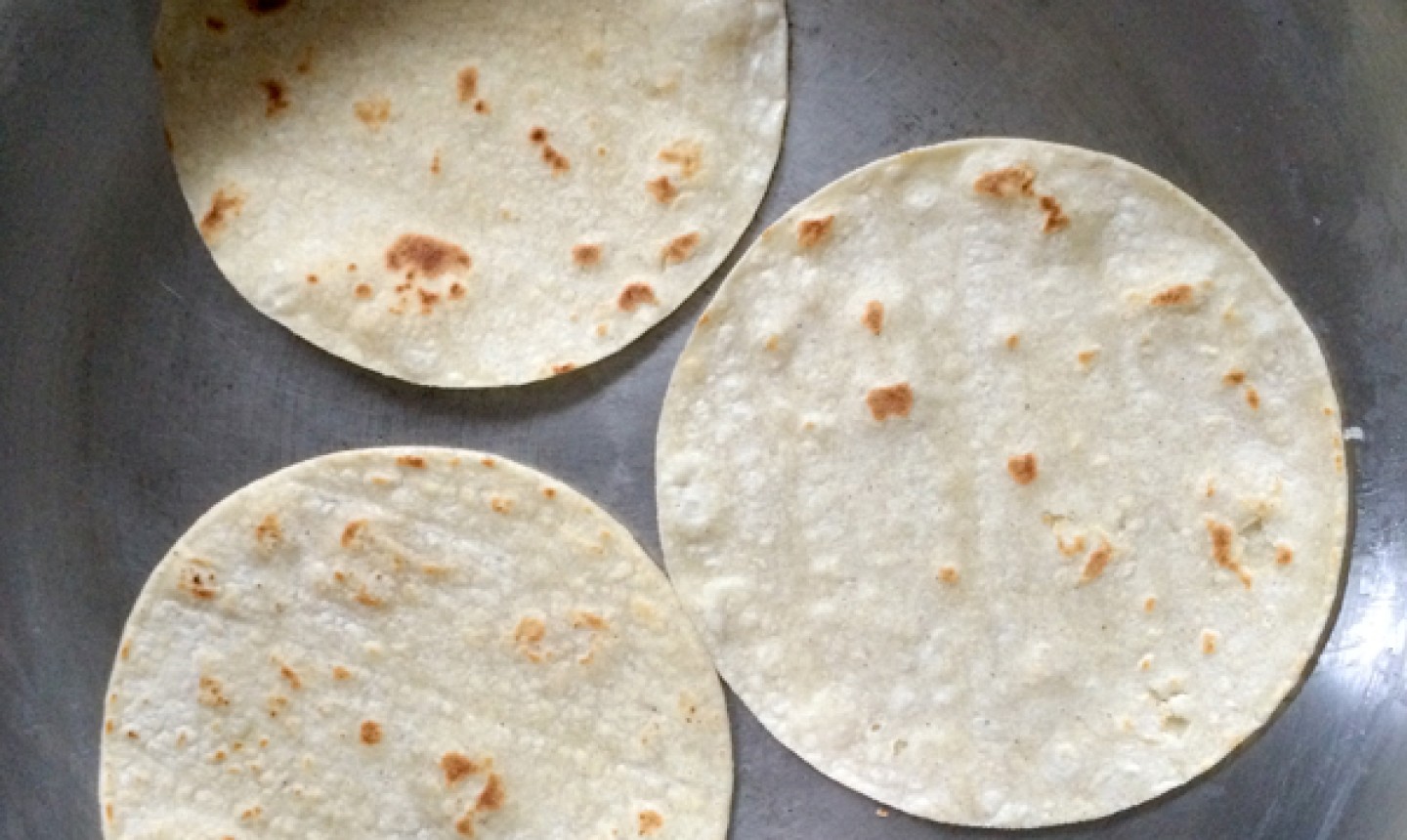 What You Need
Small taco-sized corn tortillas (use store-bought or make your own)
A pat of butter
Skillet or pan for toasting and warming tortillas
Leftovers of your choosing
Pro Tip: Corn tortillas have a great flavor and texture that complements nearly everything. But if you prefer flour tortillas, that works too — you do you.
To prep the tortillas, heat a pan over medium high heat. Place a bit of butter in the pan and let it melt, coating the bottom. Cook all tortillas on each side until light or golden brown. Place them aside and add your leftovers.
Flavor Combos
Going Ham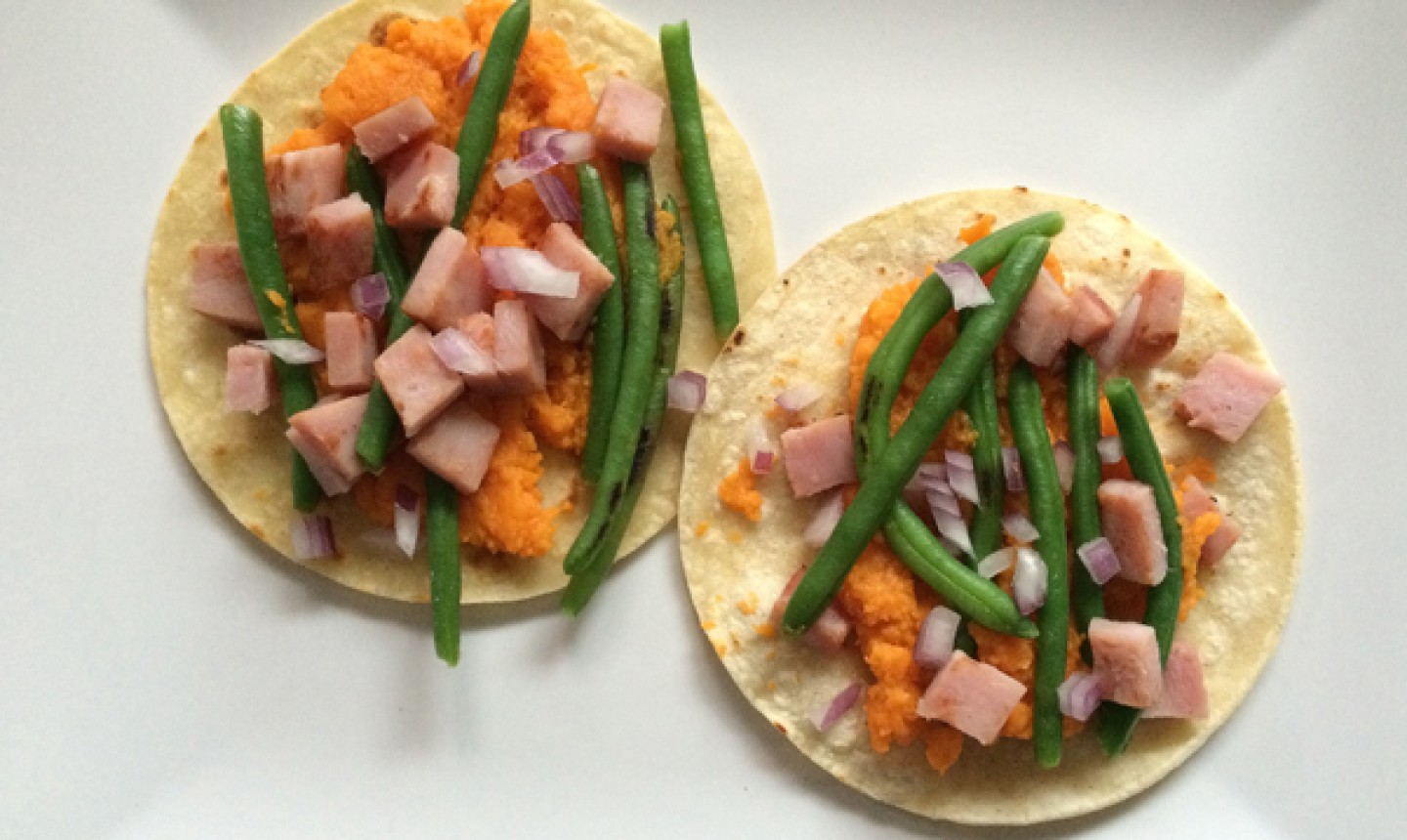 Ingredients: ham or pork + sweet potatoes + green beans + chopped red onion
It may look a little crazy, but trust us — one bite of this sweet and savory taco and you'll be coming back for more.
Surfed or Turfed
Ingredients: beef or fish + mashed potatoes + corn + spinach or kale
Beef or fish is surprisingly tasty with this combo, but don't feel like you need to stick to those— any meat will taste great in this leftover taco.
Meaty Mash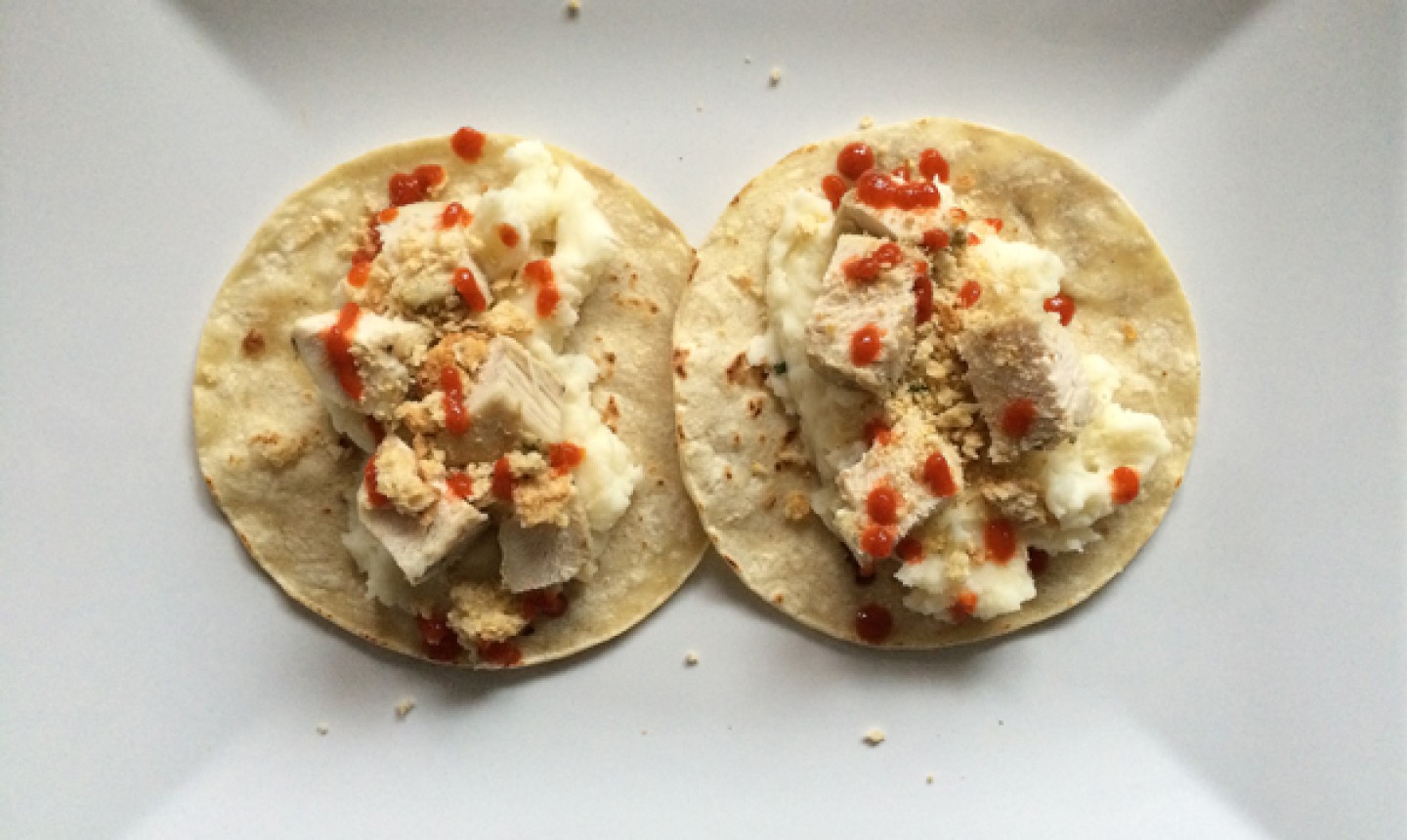 Ingredients: turkey or chicken + mashed potatoes + crumbled croutons or crumbled potato chips + sriracha
The same ingredients that make for a solid leftover turkey sandwich also work well in taco form. Don't skimp on the crumbled croutons or potato chips either — they really amp up the crunch factor of each bite.
Squashed Turkey (or Chicken)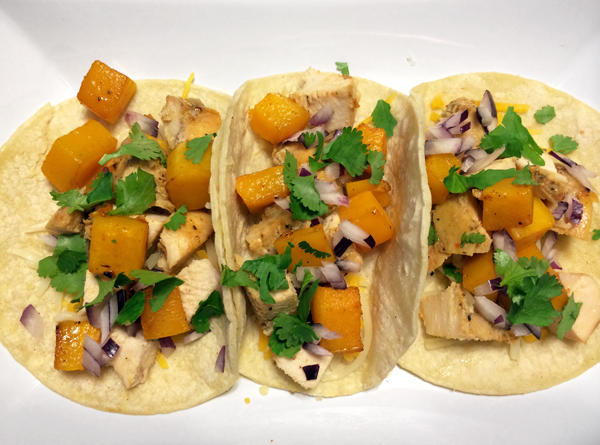 Ingredients: turkey or chicken + roasted butternut squash + Parmesan + chopped red onion + cilantro
Butternut squash is a seasonal favorite, and it just so happens to make a delicious taco. Pair it with chopped red onion and cilantro for a major flavor explosion.
Bottom of the Barrel
Ingredients: pork + turkey + sweet potatoes + cranberry sauce
You can fill out these sweet tacos with couscous, quinoa and rice if you're craving a little extra oomph.