While many quilts are constructed of square-shaped blocks, others are composed of patchwork rows. One of the popular row quilt patterns is a herringbone quilt. Herringbone quilt patterns can be recognized by their diagonal piecing, sharp angles and a chevron shape that is created when the rows are side by side.
Enjoy these herringbone quilt patterns and blocks to sew, and let us know your favorite in the comments!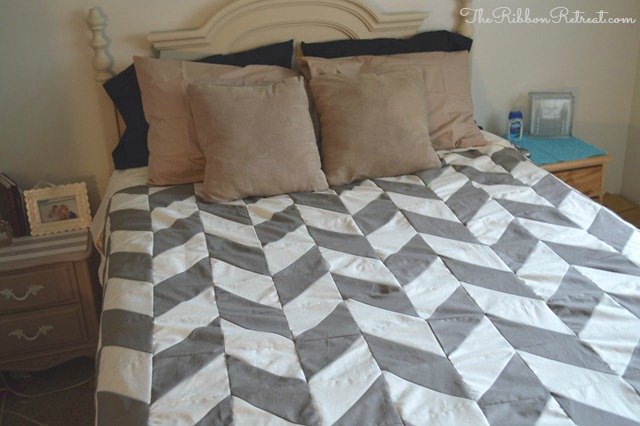 Photo via The Ribbon Retreat
Half-Square Triangle Herringbone
One way to stitch up a herringbone quilt pattern is to work with half-square triangles. Vanessa's grey and white version of this pattern makes a striking bedspread, and you can see her Herringbone Quilt tutorial on The Ribbon Retreat blog. This design is easy to customize by changing the size of your half-square triangles, adding more rows or columns or mixing in different colors.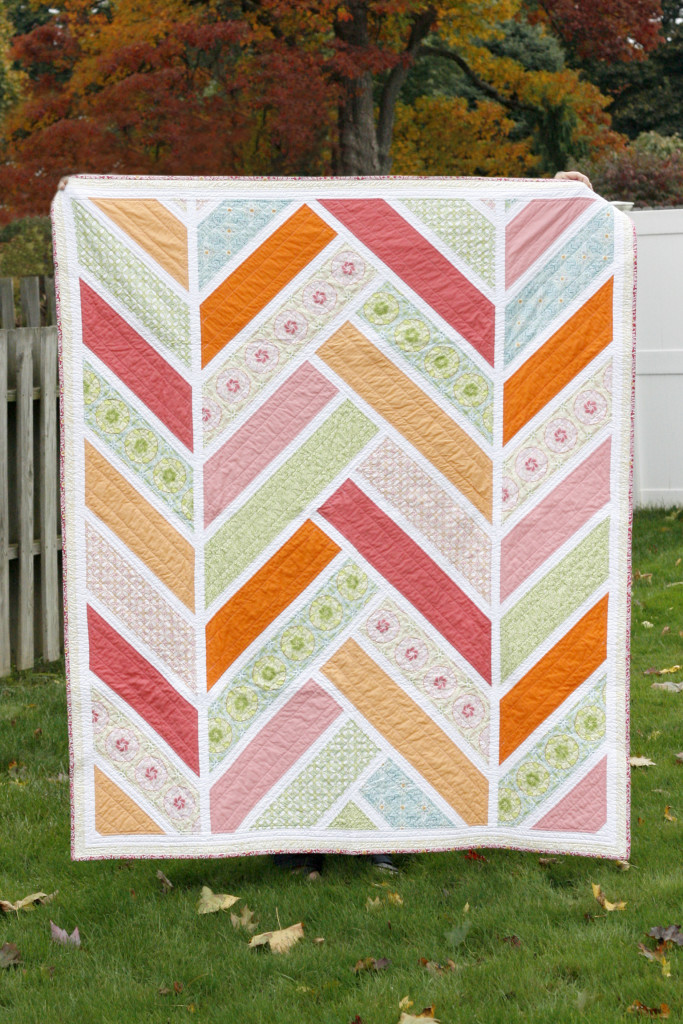 Photo via Craft Buds
Broken Herringbone Quilt
Looking for a clever quilt design to show off several prints from a collection? This Broken Herringbone Quilt sewn by Mary is based on a pattern by Violet Craft, though she changed up the dimensions a bit to turn it into the ideal baby shower gift, since it's big enough to cover a toddler bed when needed. She also stitched up a coordinating pillow and matching baby blankie.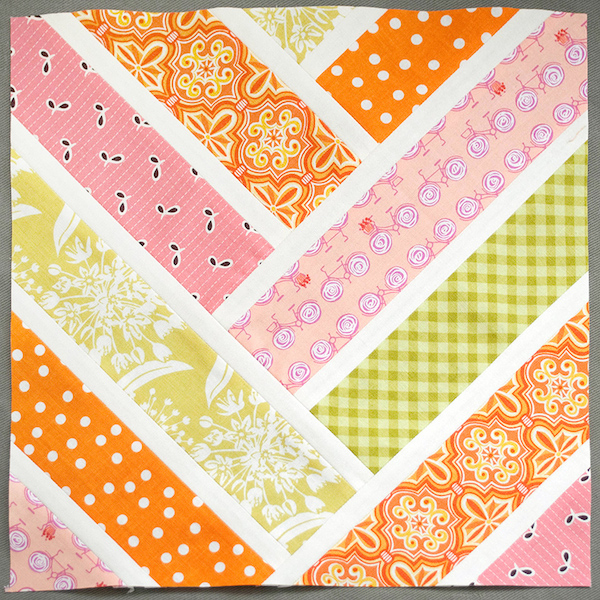 Photo via Play Crafts
Broken Herringbone Block
Taking her inspiration from Violet Craft's full-size pattern, Anne used this quilt for her own spin on a broken herringbone quilt block. She made this design in several color ways for her online quilting bee, and teaches you how to make this block in a free tutorial on her blog.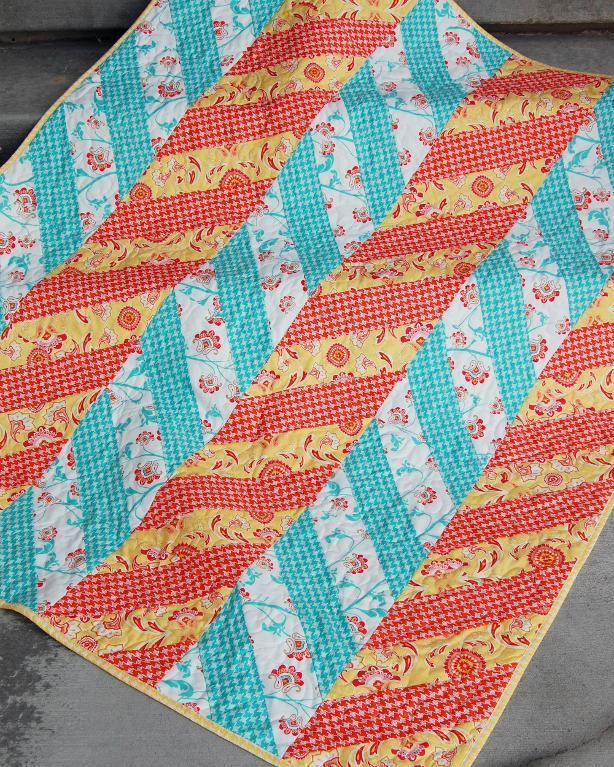 Photo via Craftsy member The Cloth Parcel
Four-Color Herringbone
This bold statement piece stitches up beautifully in four coordinating fabrics. The fresh and modern herringbone quilt pattern is assembled in blocks instead of triangles, with very little fabric waste! Suitable for advanced beginners, the design comes with an appliquéd flower pillow pattern that looks cozy in wool felt.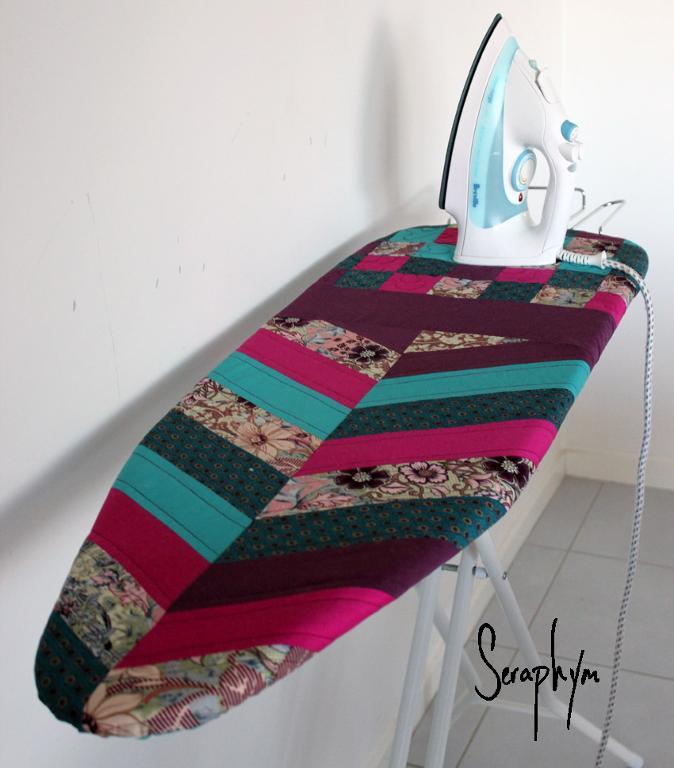 Photo via Craftsy member SeraphymHM
Herringbone Ironing Board Cover
Add some sass to your laundry room or quilting station with a scrappy herringbone quilt ironing board cover! The edge of the cover is secured with elastic to give a custom fit to your board, also making it easy to remove the cover when it's time for a wash. Once you've made this project, you'll wonder why it took you so long to make a pretty quilt you can admire every day.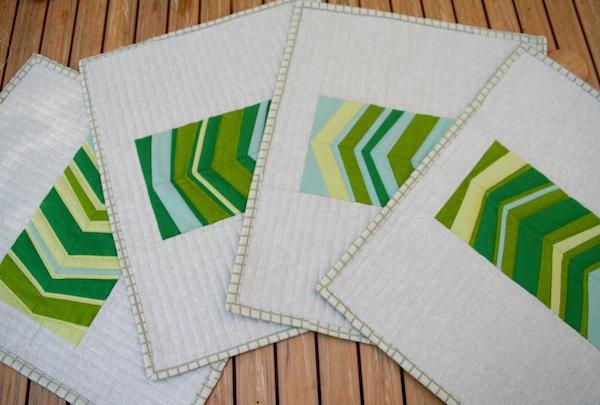 Photo via Craftsy member SqueekCrafts
Wonky Herringbone Place Mats
Looking to spice up your kitchen with handmade decor? These Wonky Herringbone Place Mats feature solid fabrics in complementary shades against a linen background. The improvisational look is fun and funky, and Michelle was inspired to design this project based on her participation in the Quilt Design a Day group.
Which of these herringbone quilt designs is your favorite?