[learn_more caption="Click here to learn more"]

If you feel stuck in a design rut when it comes to making quilt patterns, you may find inspiration in a Facebook-based design community called Quilt Design a Day. With more than 500 members, the group exists to encourage members to "spend a little time (15-20 minutes) each day creating a quilt design."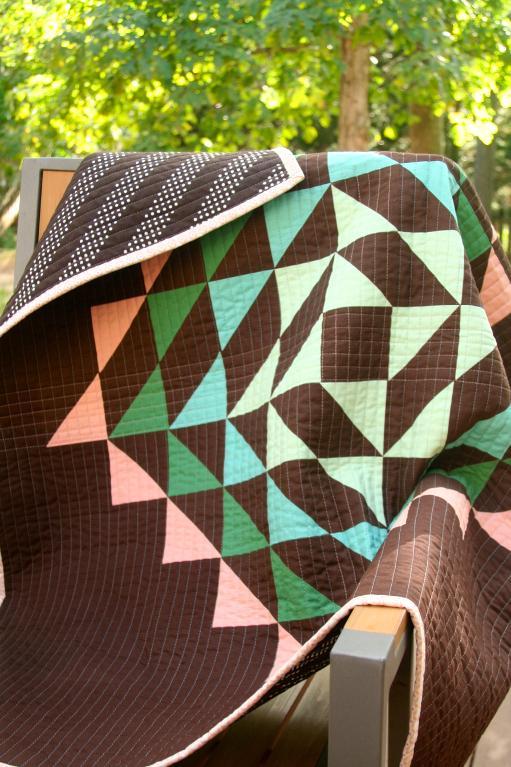 Photo via Bluprint member SqueekCrafts
From simple to complex, the designs are sparked by a daily image and color palette that a member of the group posts as inspiration. After joining the group, members can use quilt design software, graphic design programs or even paper and colored pencils to sketch their designs and share them with the group. Quilt Design a Day (QDAD) organizer Amy Gunson writes, "In addition to producing a design daily, QDAD helps members strengthen their creative process and hone their creative style by sharing constructive feedback."
One of the most rewarding parts of designing a quilt is making a version from fabric bringing the idea to life! We've asked Bluprint members to share their QDAD projects and patterns. Perhaps their projects will help you get your own creative juices flowing. These original designs all started in the QDAD group with a basic idea and a simple sketch. Let's take a look!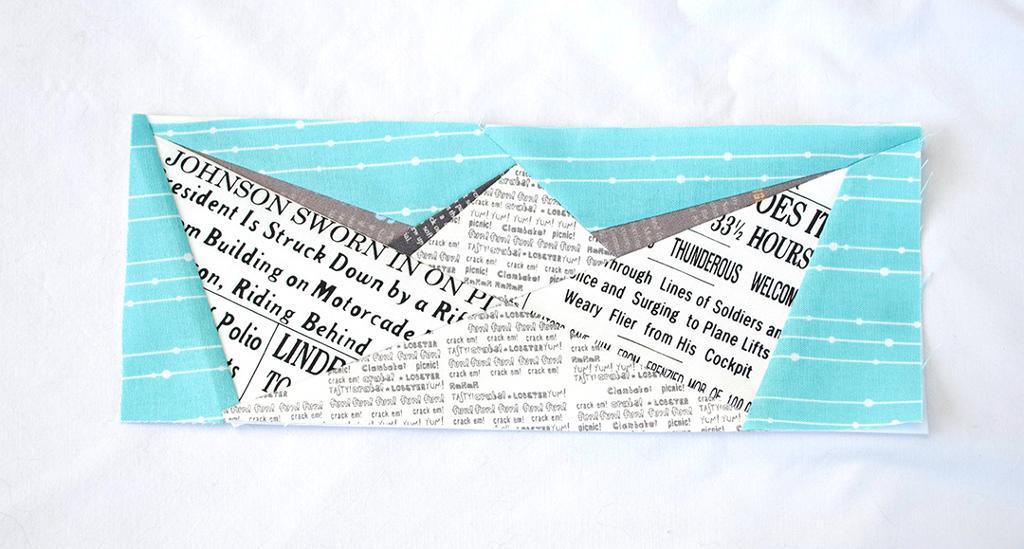 Photo via Bluprint member Play Crafts Patterns
Anne's paper-pieced toy boat block was inspired by one of the early design challenges in the Quilt Design a Day group. She sketched and then sewed an origami boat from newspaper fabric. This little block will add a lot of personality to a quilts or pillow.
Get the Paper-Pieced Origami Paper Boat block pattern here.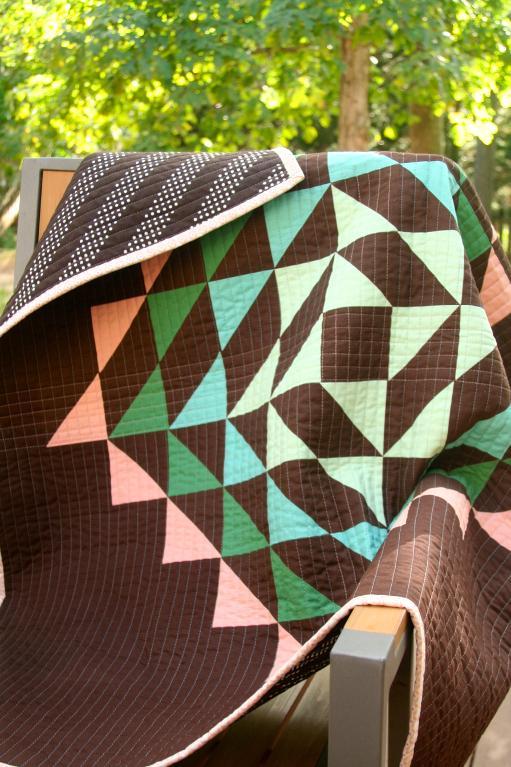 Photo via Bluprint member SqueekCrafts
When Michelle joined the Quilt Design a Day group, she created a half-dozen projects from her design sketches, from full-size quilts to mini quilts and place mats. One of these is her Succulent wall hanging, and she shares a free tutorial for the quilt at Sew, Mama, Sew!
See more of the Succulent quilt here, and Michelle's other QDAD projects.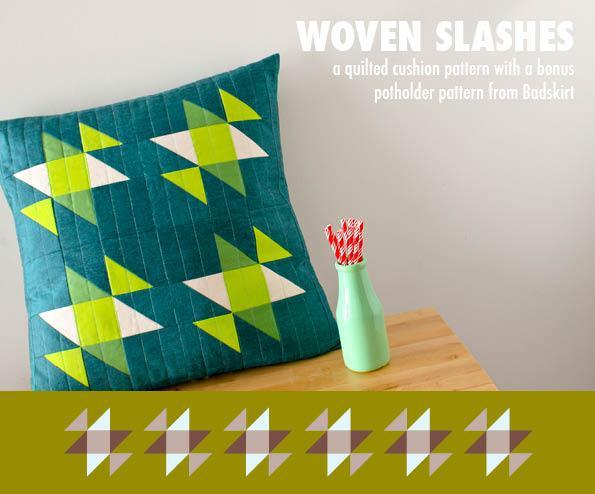 Photo via Bluprint member Badskirt
Amy Gunson's Woven Slashes pattern was inspired by a design challenge, and features a graphic style with clean lines that looks great in solid fabric, geometric prints or even shot cottons. The pattern includes instructions for a throw pillow and potholder, both of which would make great holiday gifts!
Get the Woven Slashes Cushion and Potholder Pattern here.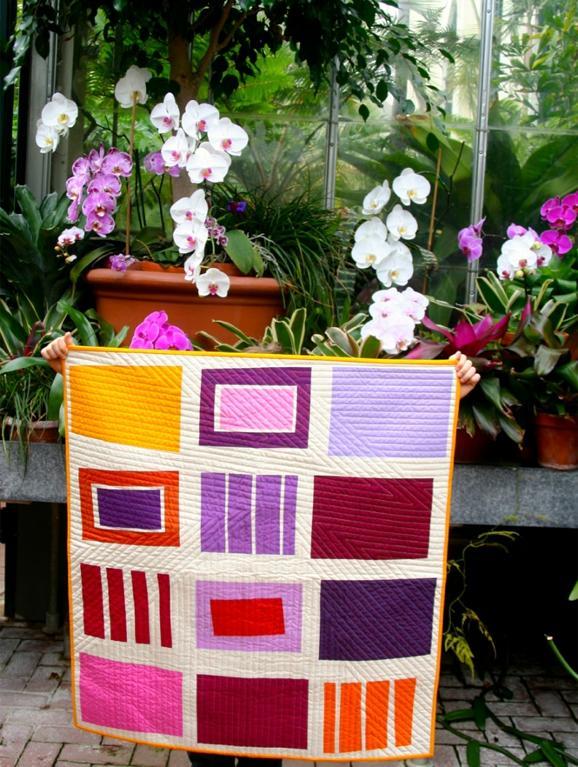 Photo via Bluprint member SqueekCrafts
Ann's Neighborhood quilt features a mixture of Kona solids and Oakshoot Colorshott Cottons, and is backed in Cotton and Steel Dottie fabric. This Quilt Design a Day project began with the color inspiration and resulted in an exciting, modern quilt. The walking foot quilting changes directions on the quilt top, adding visual interest to the block-based design.
See more of the Neighbourhood quilt here.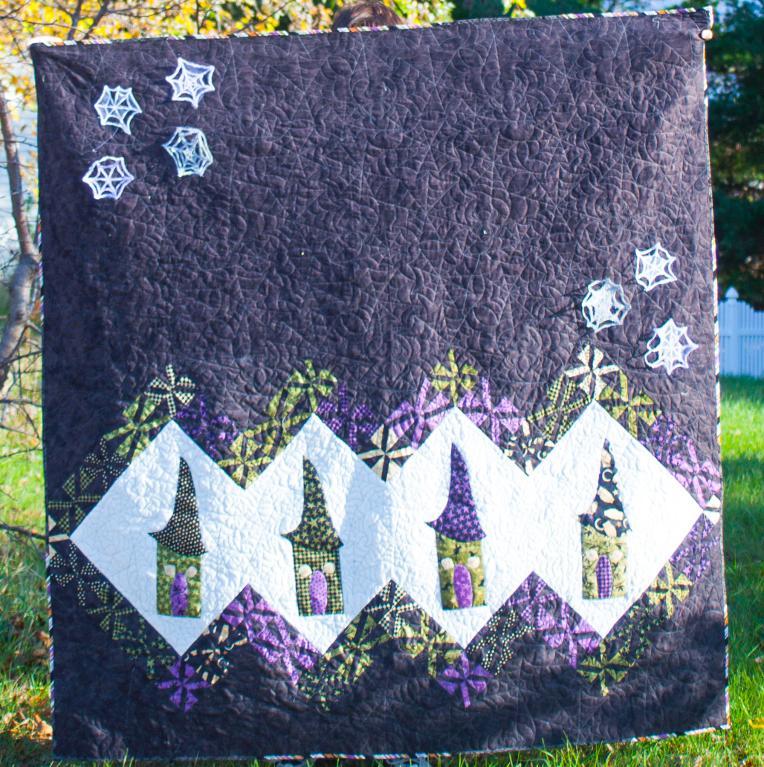 Photo via Bluprint member Lovelli Quilts
Taking advantage of negative space, designer Elli quilted her Witchy Wacky Way quilt with a spiderweb quilt design to accent her row of houses and modern pinwheel blocks. Turning one of her sketches into an actual quilt allowed her to utilize new techniques and see her blocks stitched up in Halloween fabrics.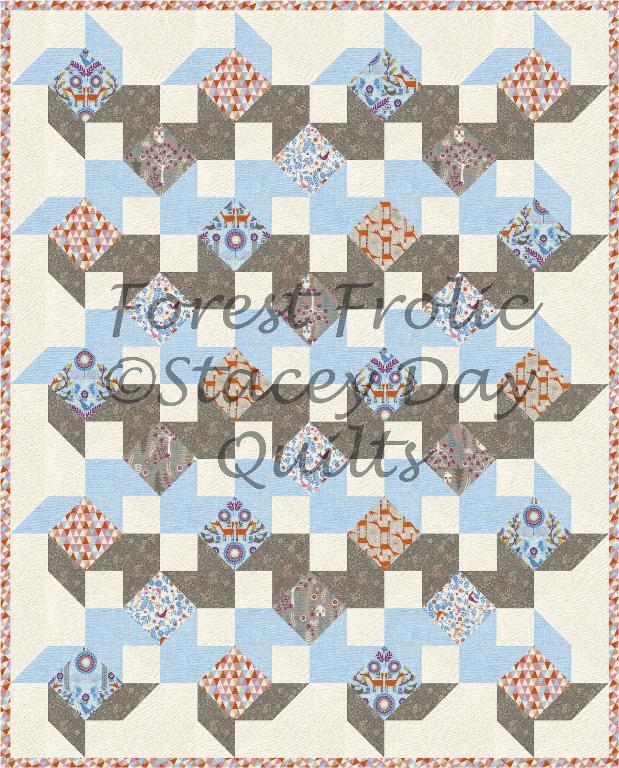 Photo via Bluprint member Stacey Day Quilts
Stacey designed a baby quilt pattern from a QDAD design prompt. The Forest Paths baby quilt fits a toddler bed and features I-Spy-style blocks and arrow paths dancing across the quilt top.
Get the Forest Paths Baby Quilt Pattern here.
Have these original quilt designs sparked your creativity?