No matter where you live, you can create your own tropical oasis with a beautifully designed cake decorated with Hawaiian sugar flowers! These bright beauties instantly please with their vivid pops of color — perfect for late summer get-togethers, birthday celebrations and destination wedding nuptials!
Here's our top 6 stunning Hawaiian sugar flowers fit for a tropical paradise —
Hibiscus, pelargonium and pansy cake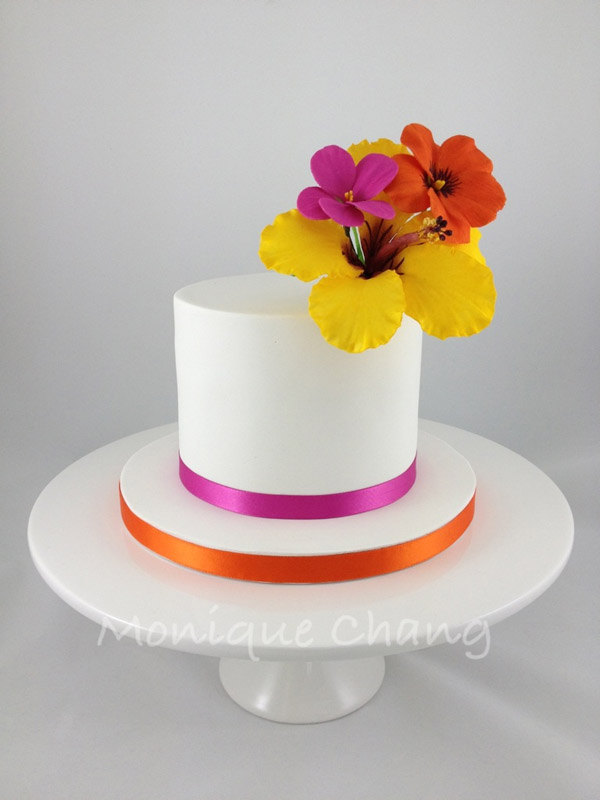 Photo via Craftsy member MoNL
This small cake is given a mighty makeover with bold sugar hibiscus flowers matched wonderfully with a pelargonium blossom and a single pansy. We love how the colors of the flowers are tied in with the matching satin ribbon trimming the cake and board. This cake certainly makes an impact!
Gardenias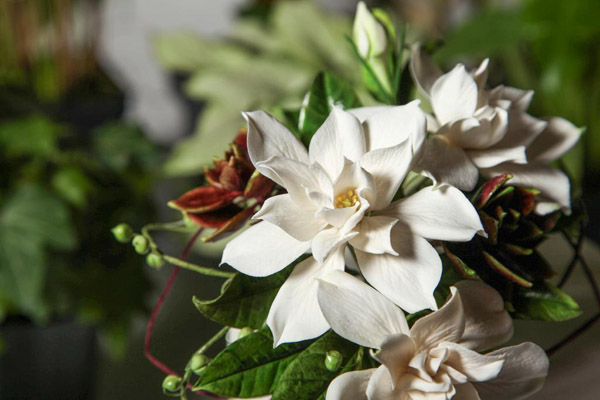 Photo via Craftsy instructor Alan Dunn
How life-like and sumptuous are these gum paste gardenia flowers? From the soft twisting petals to the faint veining detail we just cannot fault them. Pairing these with an abundance of deep green leaves, tiny pea-like buds and natural tones just adds to the realistic look and feel of these sugar flowers. We think these would look especially beautiful cascading down a 5 tier wedding cake to create a stunning wild and elegant design!
The bauhinia flower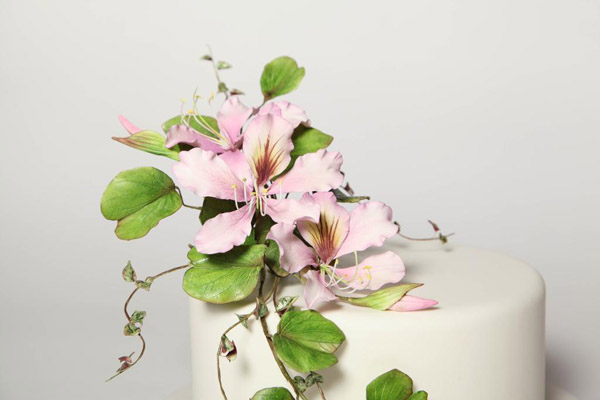 Photo via Craftsy instructor Alan Dunn
Bauhinia flowers are incredibly interesting and delicate sugar flowers to create and place on a simple cake due to their orchid and honeysuckle looking appearance paired with their beautiful vine-like foliage. The color of this particular design is both subtle yet striking which lends itself perfectly for weddings, anniversaries and older birthdays.
Gardenias and succulents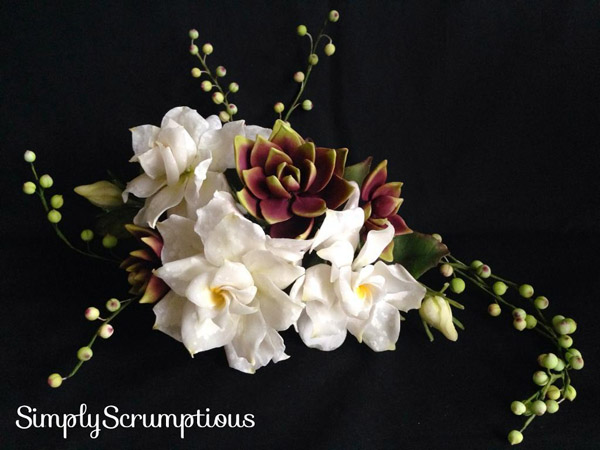 Photo via Craftsy member JulieTan
By combining the lightly ruffled and swirled look of gardenia flowers with quirky succulents this sugar bouquet encompasses such a fabulously elegant yet unusual air. We think a floral arrangement such as this would look rather glamorous paired with pearlescent royal icing detail on an otherwise simple cake!
Champagne and orchid cake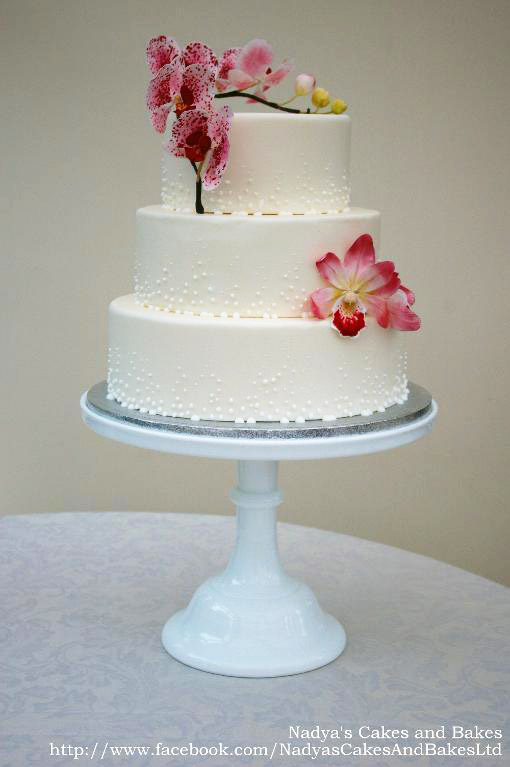 Photo via Craftsy member nadyatk
One of the most fantastic things about orchids is not just their unusual shape and petal arrangement, but the great speckled textures found on them! The sugar orchids on this wedding cake are definitely no exception. We love the bold pink spots featured on each delicate gum paste petal. The gradual opening of the orchids along the branch that drapes over the top is also a fabulous element to the design!
If you'd love to discover just how to create gorgeous sugar orchids then enroll in James Rosselle's Exotic Sugar Orchids class now!
Hibiscus cake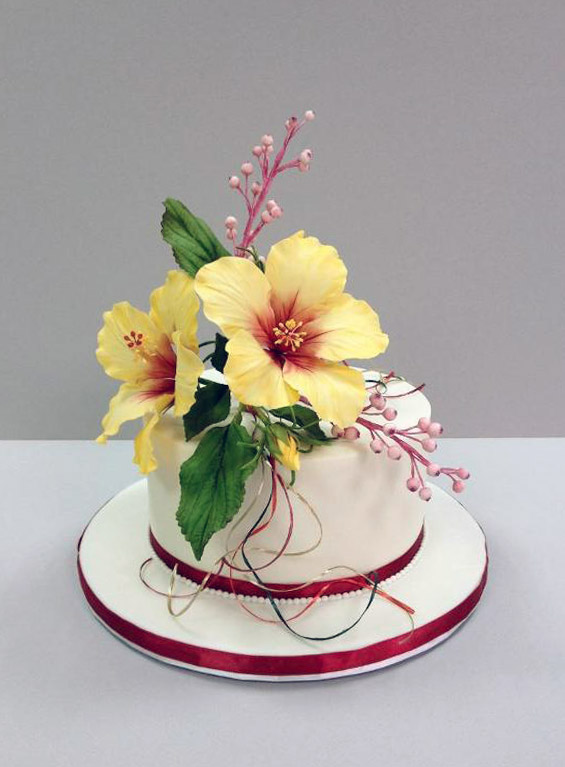 Photo via Craftsy member Manal sugar art
A wonderful touch when is comes to creating beautiful sugar flowers is any foliage or buds that extend past the main florals. On the above cake this is done so well that is makes a small single tier cake look like an absolute masterpiece!
What's your favorite Hawaiian sugar flower?