I think there is just something so beautifully unique and organic about hand painting on cakes. I just love looking at hand-painted projects knowing that each brushstroke has been carefully placed. With just a brush in hand, I really think it's the simplest form of art but at the same time stands to have outstanding results.
I've collected some of my favorite illustrated and hand-painted cakes for you to gain inspiration from.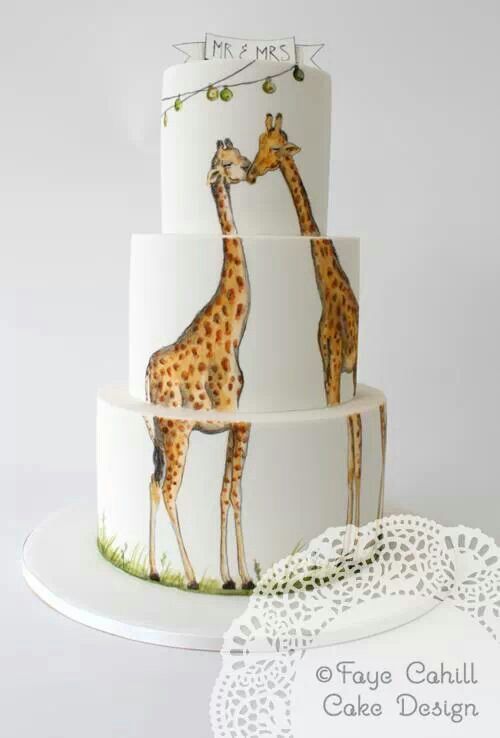 Hand-painted giraffe cake by Faye Cahill
I just love how the hand painted giraffes on this cake continue across all three tiers of the cake.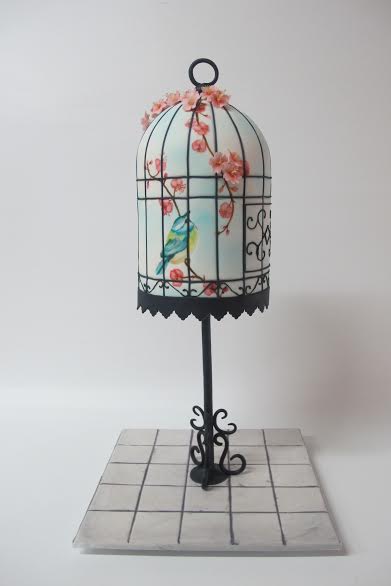 3-D bird cage cake by Anna Maria Cake Design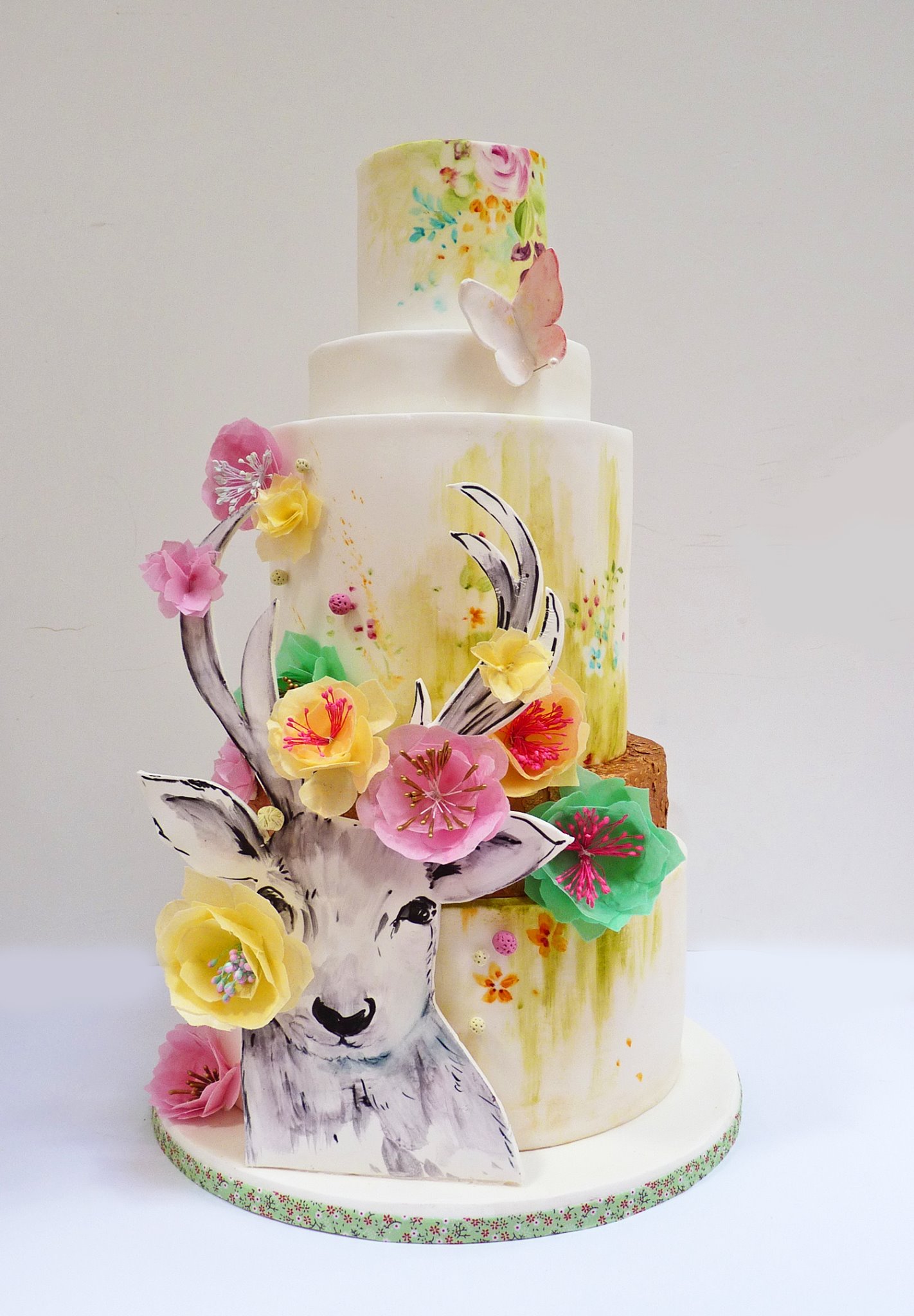 Watercolor deer cake by Nevie-Pie Cakes
The added 3-D embellishments really give these cakes dimension and makes them pop.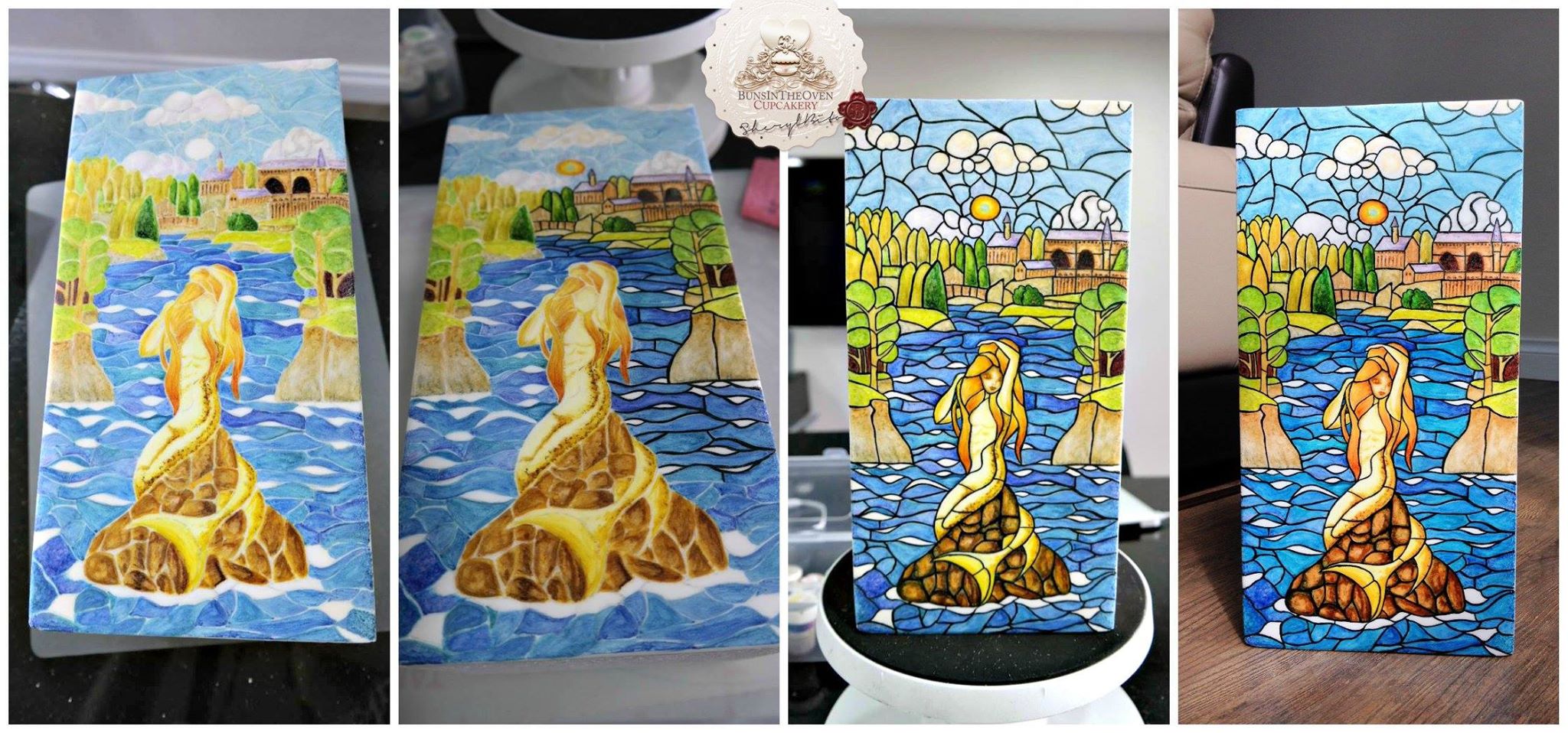 Stained glass cake by Sheryl Bito
A work-in-progress photo by Sheryl Bit shows the level of intricate detail and layers of colour required when creating a hand-painted work of art.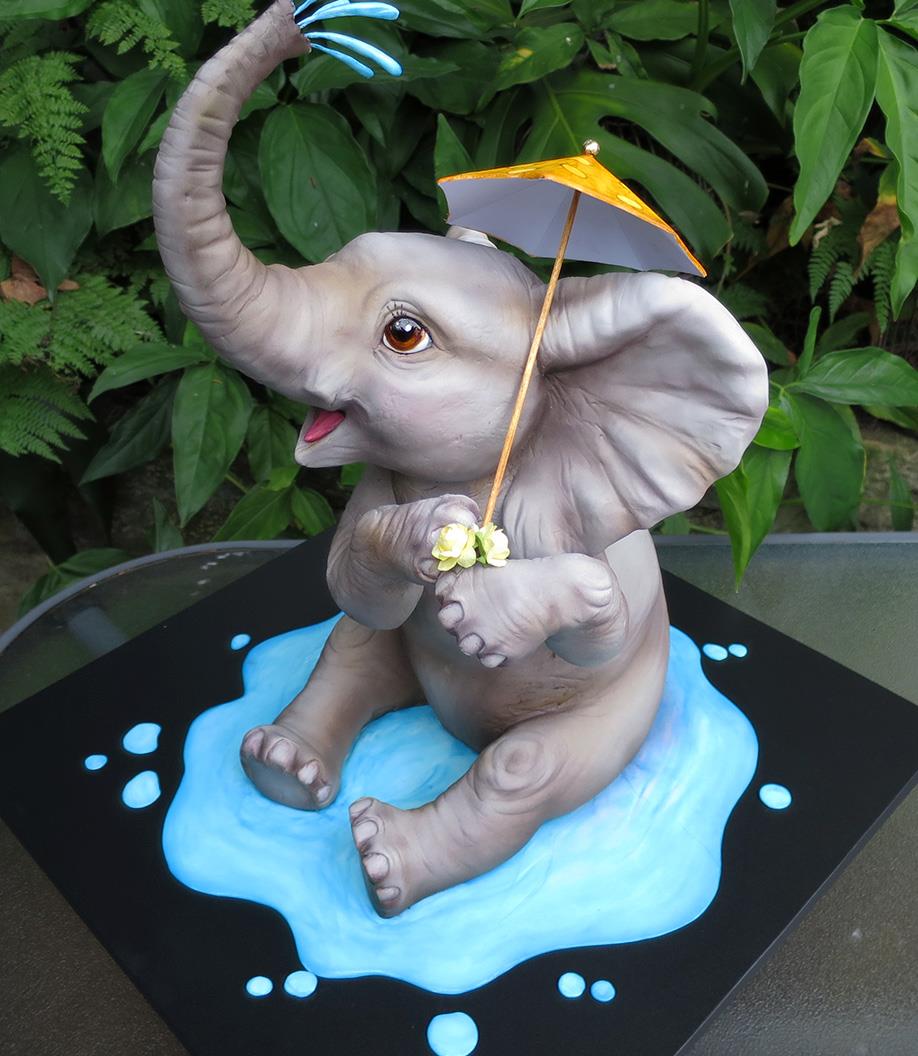 Elephant cake by Margie Carter
Although technically not hand painted, the shading and details of this adorable 3-D elephant cake make it appear like an illustration that jumped right out of a children's book.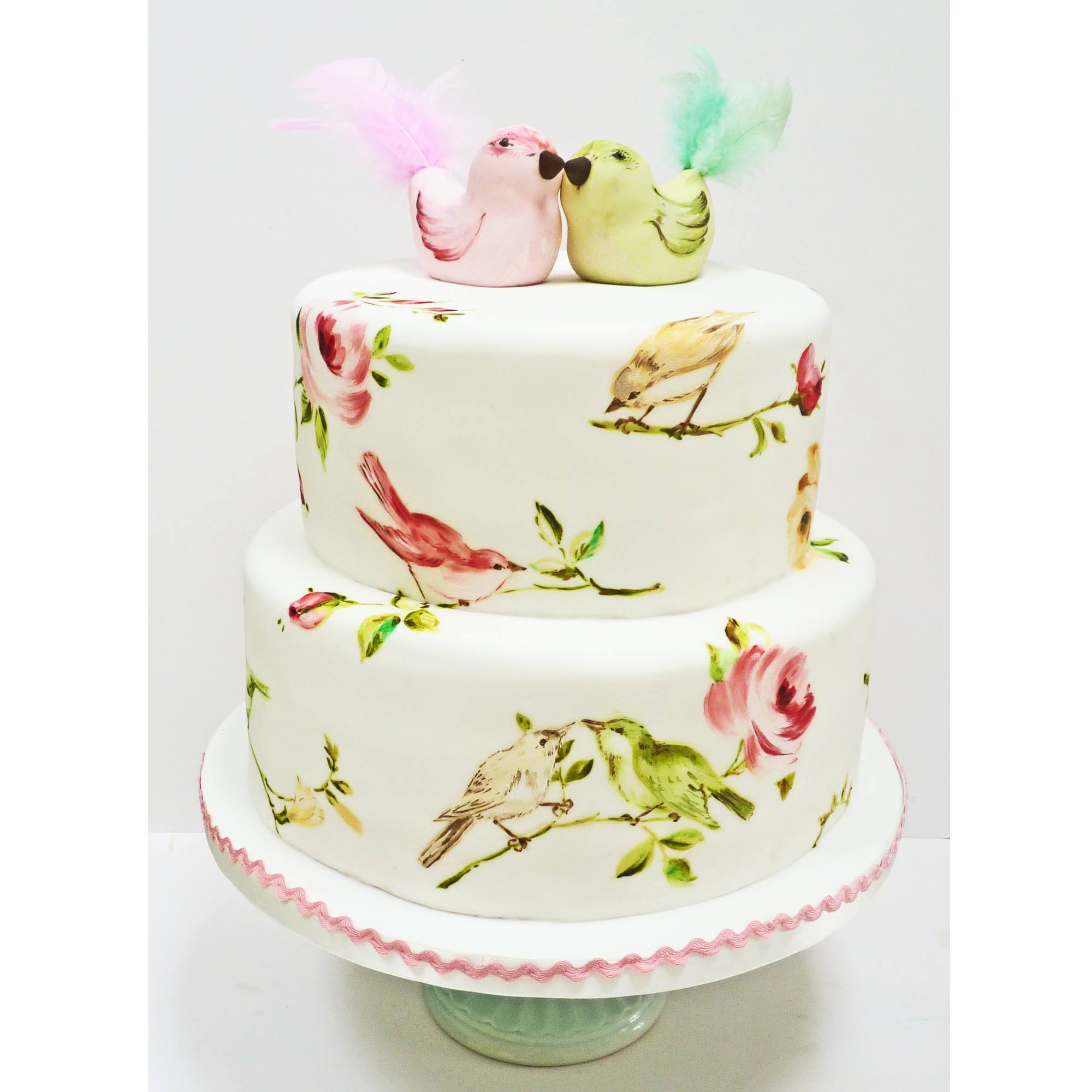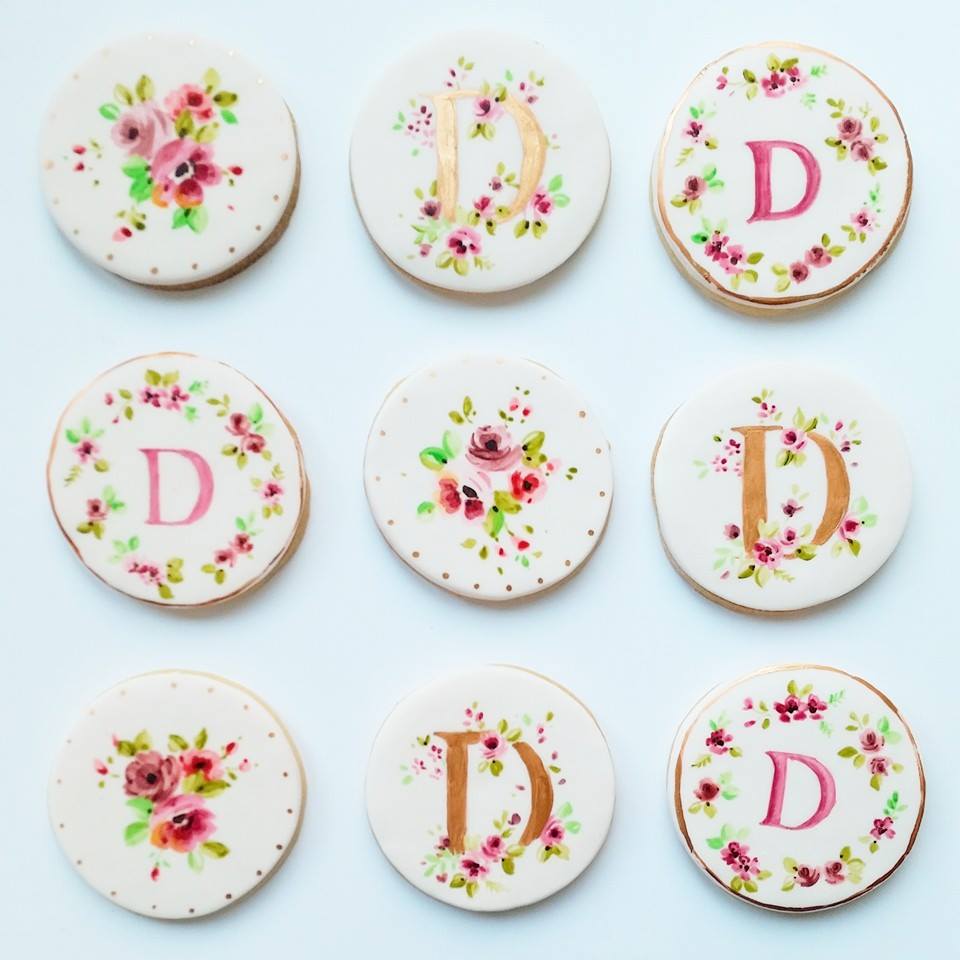 Cake and cookies by Nevie-Pie Cakes
The sweet pastel colours and delicate flower and bird paintings on these cookies and cake really remind me of shabby-chic countryside villages.
You know the magical thing about creating a hand painted masterpiece?
Unlike using a mould or cutter, you are guaranteed that each one you create is unique and will never ever be exactly the same.
Is it time for you to pick up a paintbrush and nurture your inner artist? I hope the above has inspired you to give it a go! You can get started with these Craftsy classes:
This is a really useful class because it shows you not only how to transfer images onto a cake to paint, but how to use various techniques to bring them to life.
This class has lots of great techniques and tips to get you on your way to creating hand-drawn and painted unique cakes.
Learn from Sharon on Craftsy!
After discovering her passion for cake decorating many years ago, Sharon quit her corporate job to surround herself with cakes full time.
Today she is lucky enough to travel the world and teach cake decorating, but also offers online learning through videos with Craftsy, downloadable tutorials, and her two self-published books.