Adding edible gold leaf to a cake really adds a wonderful sense of drama and decadence! When a customer wants something that little bit special this is the perfect suggestion, and chances are they may just not have thought of it themselves. You can also easily use this quick tutorial to add glistening silver leaf to luxury cake designs.
Learn to use gold leaf for cake decorating for that perfect touch of glamour at any sweet event!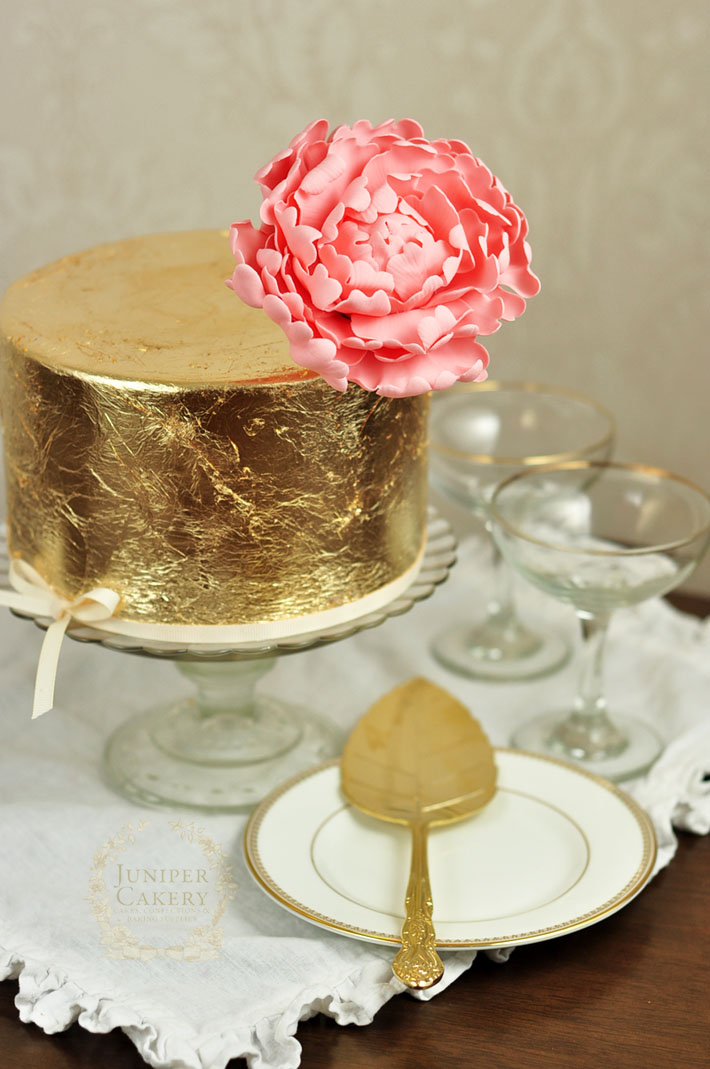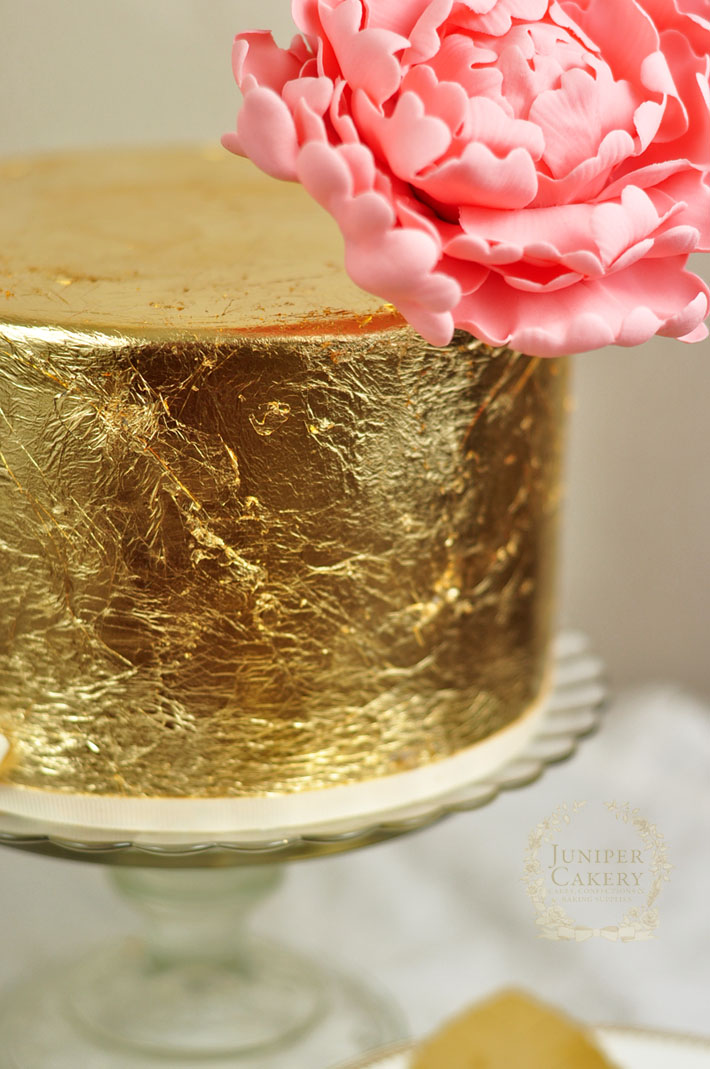 Materials needed:
Fondant iced cake
Edible gold leaf (if you want a smoother look opt for gold leaf on transfer sheets, but if you love more of a textured look like our cake then brave loose sheets of gold!)
Water
Paintbrush
Good quality make-up brush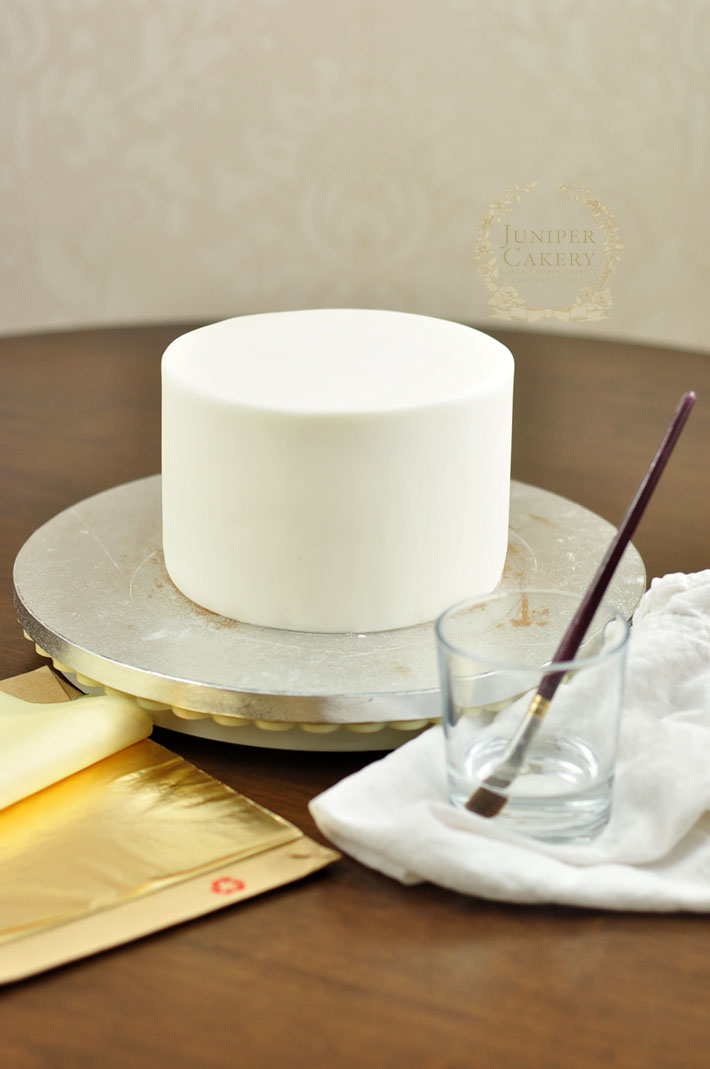 Step 1:
Make sure that your fondant covered cake is free of any powdered sugar or cornstarch before you begin.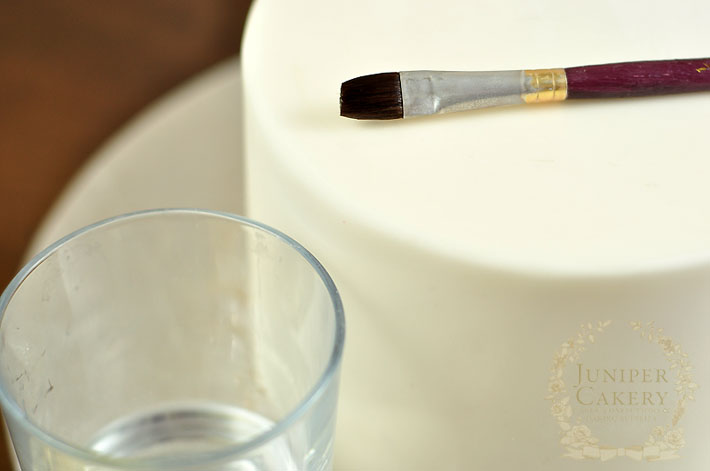 Step 2:
Using a food safe paintbrush and a little water wet the surface of your cake. You can use edible glue if you wish, but we've found that this can leave a few lumps underneath the gold leaf.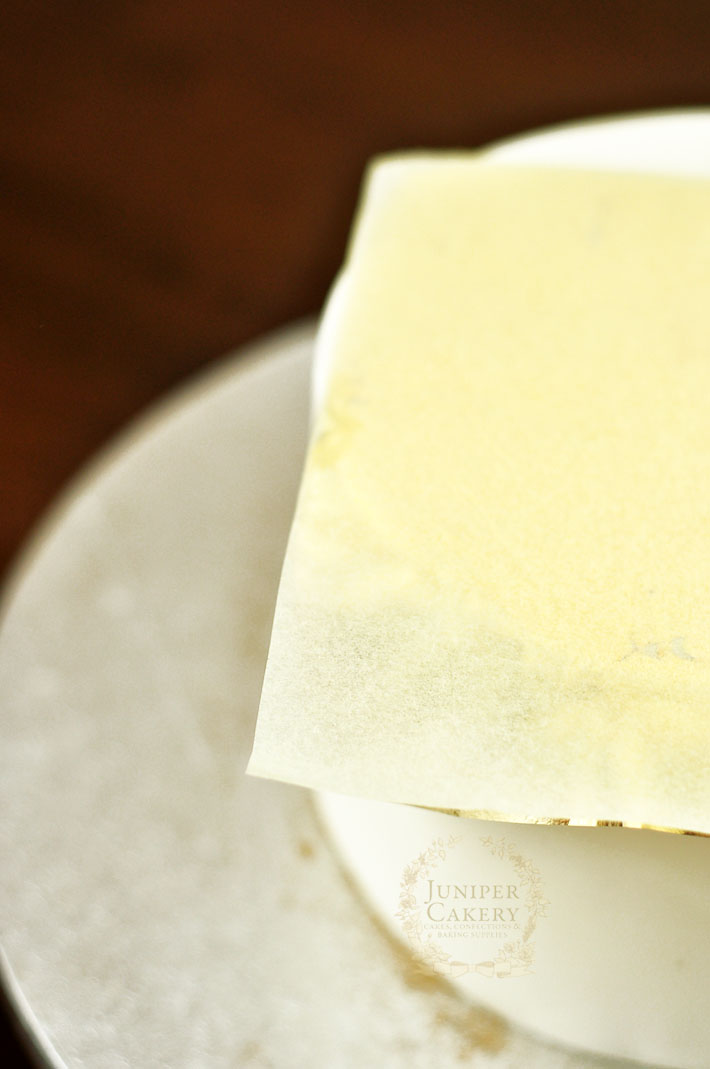 Step 3:
Carefully lift your gold leaf by holding each top corner and gently bring it to your cake and lay it down (or press it onto) your water painted surface. The water will keep the edible gold leaf adhered to the fondant covering of your cake.
Remember that if you want to achieve a more smooth look opt for gold leaf that comes attached to transfer sheets. This also makes the handling process easier. We're fans of a more rustic textured look so we often use loose leaf sheets unless a smooth look is needed.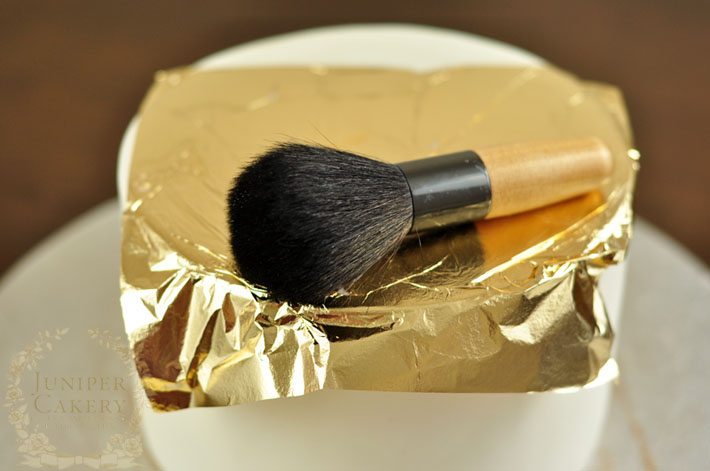 Step 4:
Once your gold leaf has been placed and attached you need to smooth it down. If you're using transfer sheets then you simply need to smooth over the transfer sheet which will, in turn, smooth down the gold leaf. For loose leaf sheets we use a simple but good quality (you don't want those bristles falling out) make-up brush that only gets used for cake decorating. To smooth gently and very very lightly brush your leaf.
Whilst this step-by-step guide on adding gold leaf to a fondant covered cake is pretty straight-forward be aware that gold leaf is ultra light, thin and tricky to handle! It's important to take your time and have a few practice tries too.
Top tip alert!
Designing and decorating a stunning collection of gold covered dummy cakes for a wedding show? Why not save a few pennies and utilize imitation gold (or silver) sheets. You can generally find a book of multiple faux gold leaf sheets for a fraction of the price. Remember to not use them on anything that's edible though!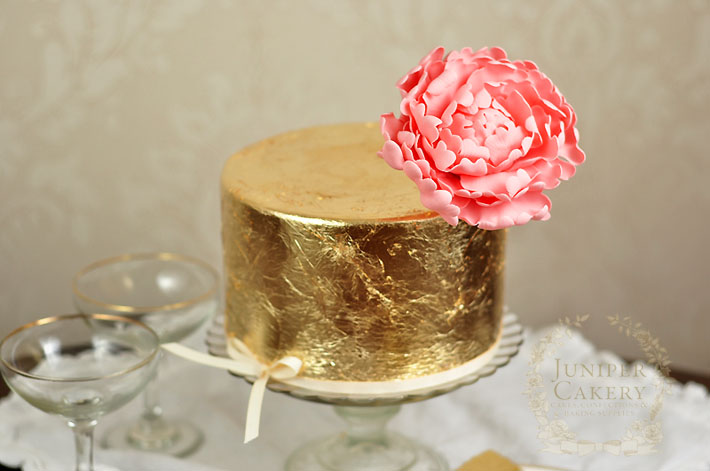 Cakes covered with gorgeous edible gold are always show stoppers. For a chic wedding design a gold or silver leaf tier would look stunning paired with a focal monogram detail, bold florals and shimmering fondant pearls! You could even combine gold leaf with ruffles, velvet ribbon trims and a golden typography inspired topper for an on-trend look!