Looking for some snack ideas for your next game night? Whether its watching sports or playing rounds of Scrabble, game nights are much more enjoyable as a group activity. And if your friends and family are like mine, no get together is complete without snacks. These game night recipes will take your entertaining to the next level!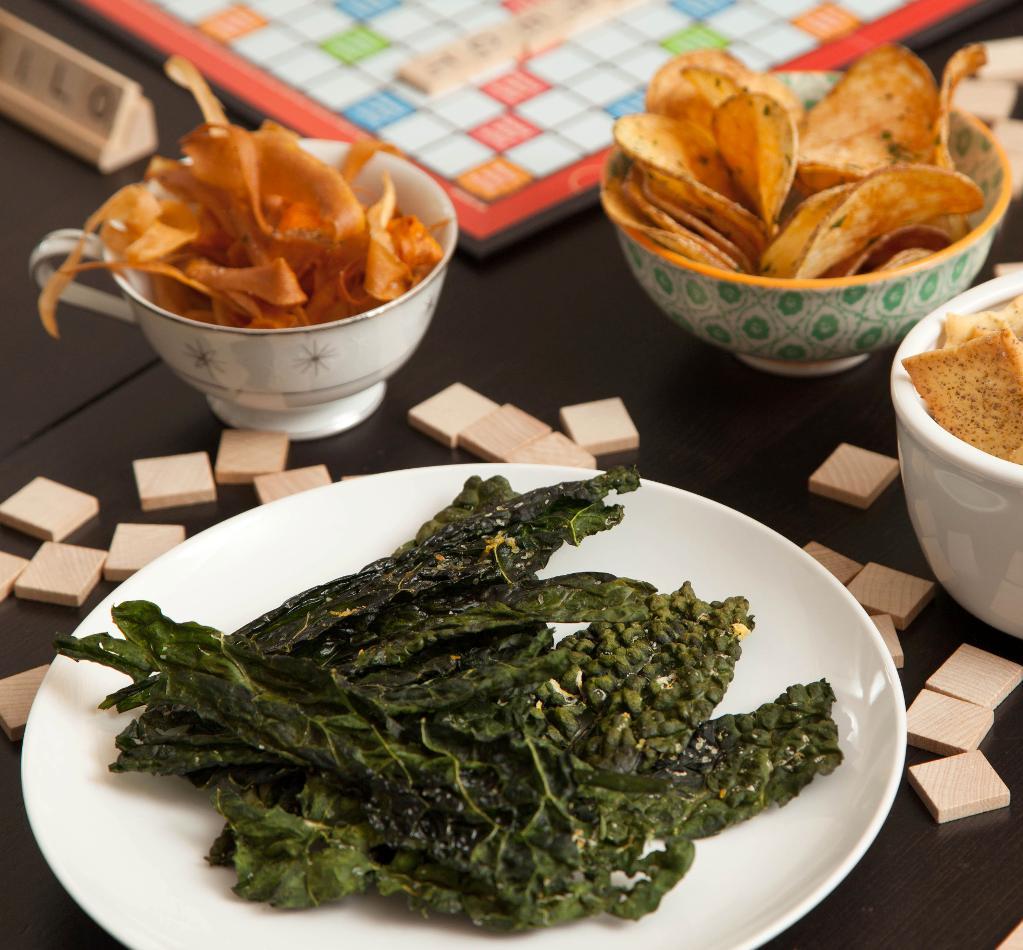 Homemade chips via Craftsy instructor Cynthia Nims
Ready to cook up some winning snacks? Game on!
Making custom toppings and dips is a fantastic way to fancy up your homemade snacks, and these simple recipes guarantee great results. Homemade flavored chili sea salt adds a new dimension to pretzels or a classy finish to crackers or popcorn; as for the cheesy guacamole, I challenge you to find any carbohydrate, from pretzels to crackers to chips, that doesn't improve with a dollop of this yummy dip.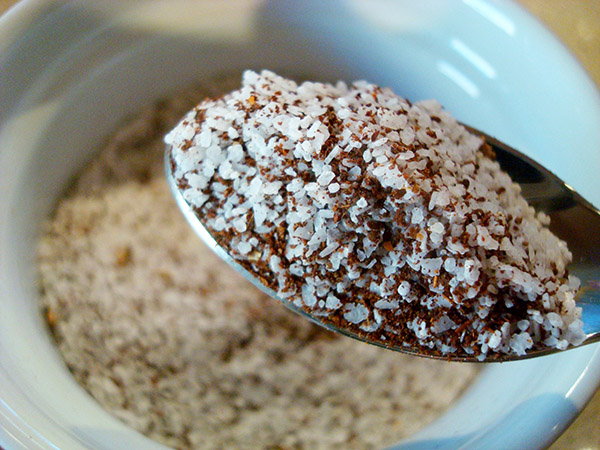 Photo via CakeSpy
Chili sea salt recipe
This salt can be used as a popcorn flavoring, pretzel topping or to flavor chips. Beyond game night snacks, it's awesome on bread, meat or even homemade pizza. Crazy as it may sound, this spicy salt adds a fascinating flavor when sprinkled on top of brownies. You can use flaky sea salt for a texture that can go with anything, or try coarse sea salt to make it perfect as a pretzel topping or finishing for dishes.
Ingredients
Zest from two limes
4 tablespoons sea salt (can be the flaky kind or coarse sea salt)
1-3 teaspoons Mexican-style chili powder (any other chili powder of your liking can be substituted)
If you're looking to convert measurements, refer to our handy Metric Conversion Guide.
Step 1:
Preheat the oven to 300° F. Place the lime zest on a parchment-lined baking sheet, and bake in the preheated oven for 5 to 10 minutes, or until dried but not brown. Remove from the oven and let cool to room temperature. If you prefer to let the zest air dry, you can also let it sit out to dry for 1 to 2 days.
Step 2:
In a bowl, stir the zest, salt, and 1 teaspoon of chili powder. Give it a little taste; if you want it spicier, add up to 2 more teaspoons of chili powder.
Believe it or not, the salt is already done. Keep in mind that the flavor of this salt will develop further after it has been mixed, so make this a few days ahead for the most flavorful results.
Store the salt in an airtight container or shaker.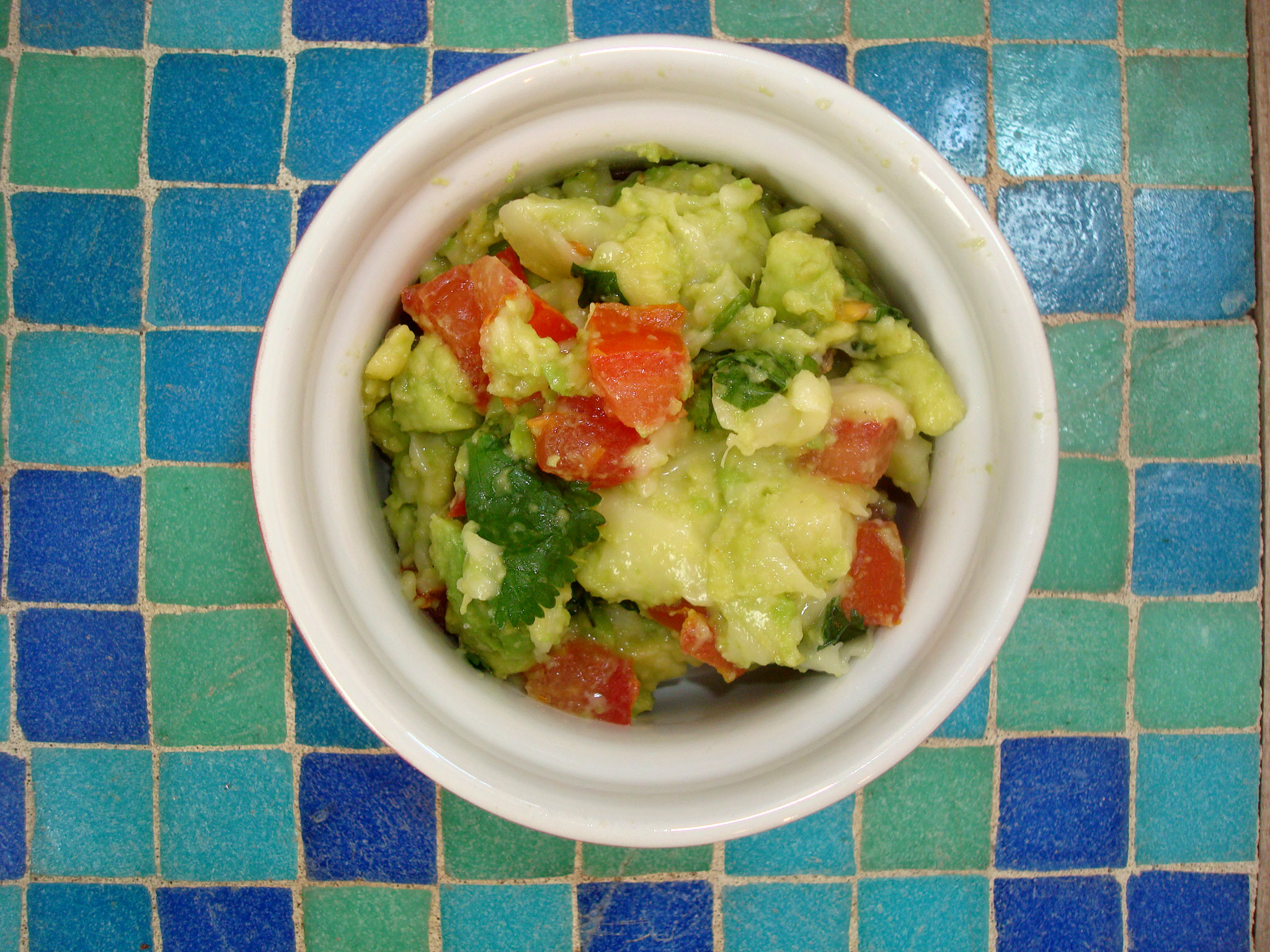 Photo via CakeSpy
Cheesy guacamole recipe
How can you make already-great guacamole better? Add cheese. You can serve it with homemade chips or as a pretzel topping. The cheese makes it uniquely suited to making tasty nachos, and it works as a spread on sandwiches, too.
Recipe adapted from Epicurious
Ingredients
2 medium sized ripe avocados, diced
1 small or 1/2 medium tomato, diced into small cubes
1 tablespoon finely diced onion
1/4 teaspoon garlic powder
Juice from one fresh lime
1 cup cheese: queso, Monterey Jack or cheddar
Salt and pepper, to taste
Step 1:
In a bowl, mash the avocado. Add the remaining ingredients except for the cheese, and mix until combined.
Step 2:
Melt the cheese in a separate microwave-safe bowl. Microwave on high in 10 second intervals until the cheese is mostly melted; the rest should melt in the residual heat. If you don't have a microwave, you can also melt the cheese in a saucepan over low heat.
Step 3:
Pour the melted cheese over the guacamole, and mix quickly (before the cheese starts to set). Season with salt and pepper to taste.
These snacks are the perfect "accessories" to complement the recipes in Craftsy course Homemade Salty Snacks. The course is full of inspiring recipes and techniques for creating classic snacks from scratch, including pretzels, chips, and crackers.
What are your go-to game night recipes?