When you're learning how to decorate a cake, there's one piece of equipment you'll find in every video or written tutorial: a turntable. Turntables are the tool of choice for filling and frosting a layer cake with ease. But if you don't have a turntable in your kitchen, don't let that stop you! I've got three easy ways to frost a cake without a turntable.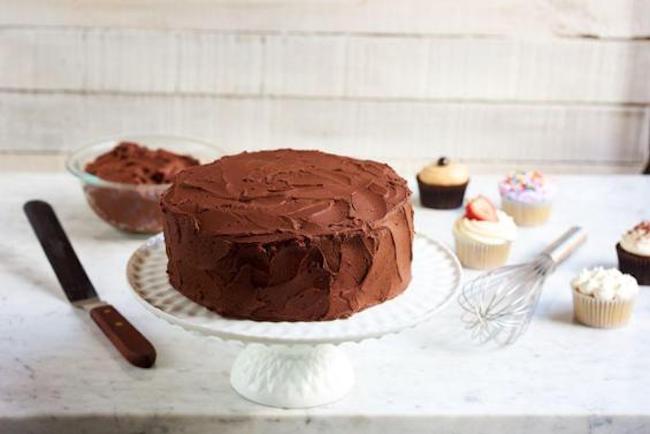 How to frost a cake without a turntable
Professional-grade turntables can be pricey, and newbie decorators may not want to invest just yet. Luckily, there are three simple substitutions that can stand in — some you may even have around your house!
1. Lazy Susan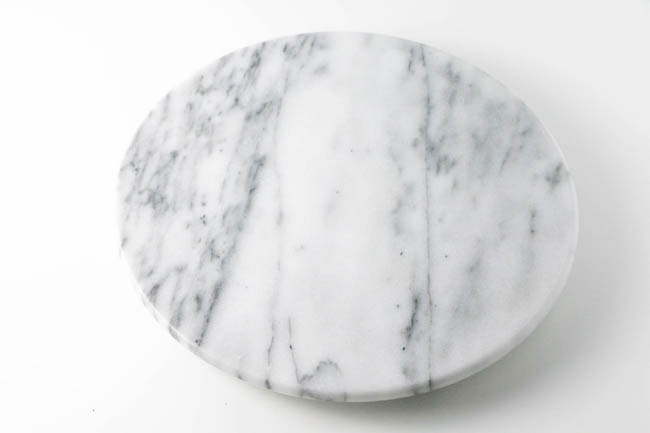 Images via Erin Bakes
The best substitute for a traditional turntable is its shorter, less expensive cousin, the lazy Susan.
Pull the spice bottles off the one in your cupboard, or stop by the home goods store to pick up an inexpensive one. Most are made of wood, plastic, or in my case, stone. Lays Susans typically go for $10-$15 — well below the price of a professional turntable.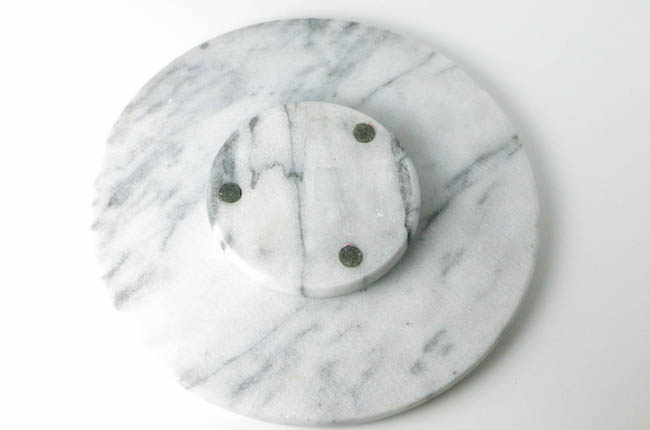 If you need a little more height, place your lazy Susan on a cake stand or box. I also recommend sticking non-skid dots to the bottom to prevent it from moving around while you work. 
2. Microwave plate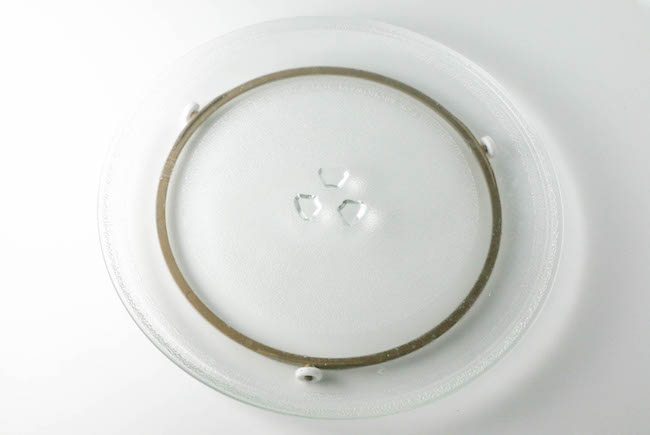 You might be having the same "ah-ha" moment I first had when this hack struck me: You can easily use the insert ring and plate from your microwave as a turntable!
Most microwave plates have a little lip around the edge, which can make icing a bit tricky. For more clearance around the cake to swipe with your bench scraper or icing spatula, place a flat plate or cake board on top of the microwave plate before frosting. Steady the second plate by sliding a dishtowel or oven mitt underneath it. Keep the insert from slipping around under the plates by setting it on top of a rimmed cake stand or other container that will keep the microwave insert contained. 
3. Cake stand or plate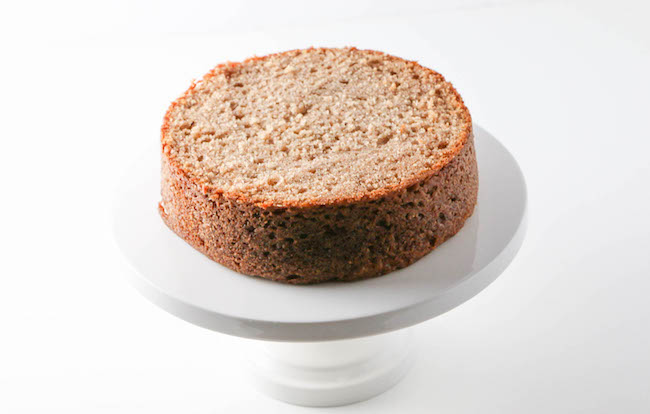 When all else fails, a classic cake stand will do the job. Choose one with a flat top and a short, wide base.
Achieving a perfectly smooth finish will be a challenge. To save yourself the time and headache, choose cake finishes that benefit from being a little bit messy, like rustic swoops or simple lines created by dragging the tip of your icing spatula through the frosting. 
If you do want a smooth buttercream finish, work in sections. Move around the outside of the cake with your icing spatula or bench scraper and use your other hand to carefully spin the stand a little bit at a time.