The fashion world is on a fringe binge, with fringe-edged clothing accessories popping everywhere, from couture collections to your neighborhood boutique. Fringe is dynamic, playful and fun — and hand-knit fringe can be inventive, dramatic and original. Here are six fringe-happy, catwalk-worthy patterns.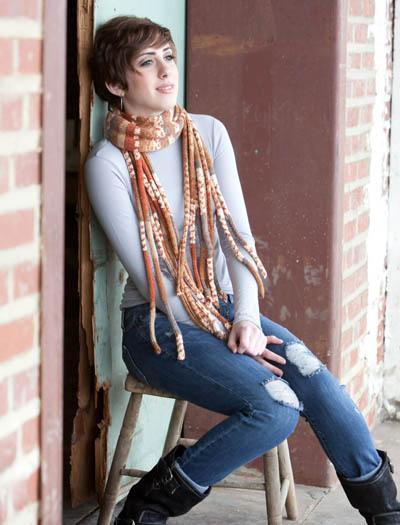 Photo via Craftsy member Universal Yarn
1. Swinging Rope
An i-cord is one of the most obvious ways to create hand-knit fringe. It's straightforward in design, but can be quite time-consuming execution, as each i-cord is knit individually. Still, the end result is worth it, as the Swinging Rope scarf demonstrates. The scarf creates a cascade of dangling fringe that will sway and play as you move. A variegated, self-striping or hand-painted yarn is a clever choice for this design because it's an easy way to create additional visual interest.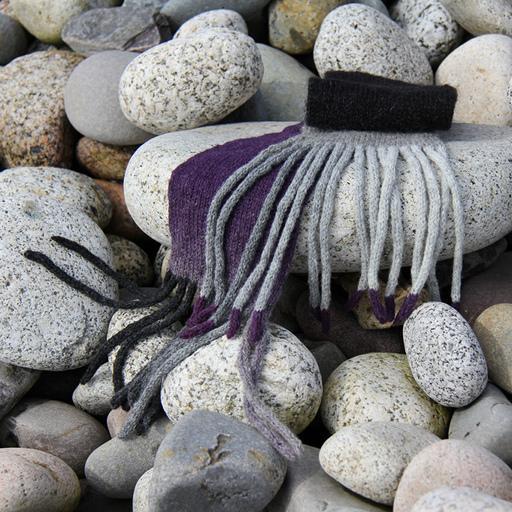 Photo via Craftsy instructor Lucy Neatby
2. Tentacular Scarf
The spectacular, tentacle-adorned scarf also features the i-cord element, though they are shorter in length and the design itself takes a color blocking approach. Quite lovely in many shades of gray (as pictured), or in rainbow colors (which you can see by clicking the button below), this may very well become your everyday accessory this season.
Play around with either of these two scarves: Try creating i-cords that vary in length, or choose a heavier weight yarn for a more substantial, more dramatic knit.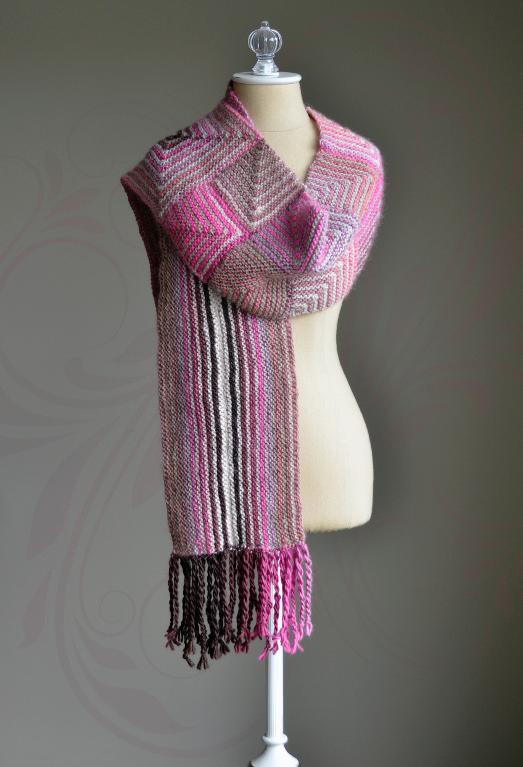 Photo via Craftsy member Universal Yarn
3. Mixed Miters Scarf
Now, this particular scarf is an unusual selection because not only does it have fringed ends, but a portion of the garter-stitch body of the scarf creates an illusion of vertical, fringe-like lines. The center portion of the scarf features a cool modular pattern. This fringed scarf will be a favorite with knitters who like illusions and textural knits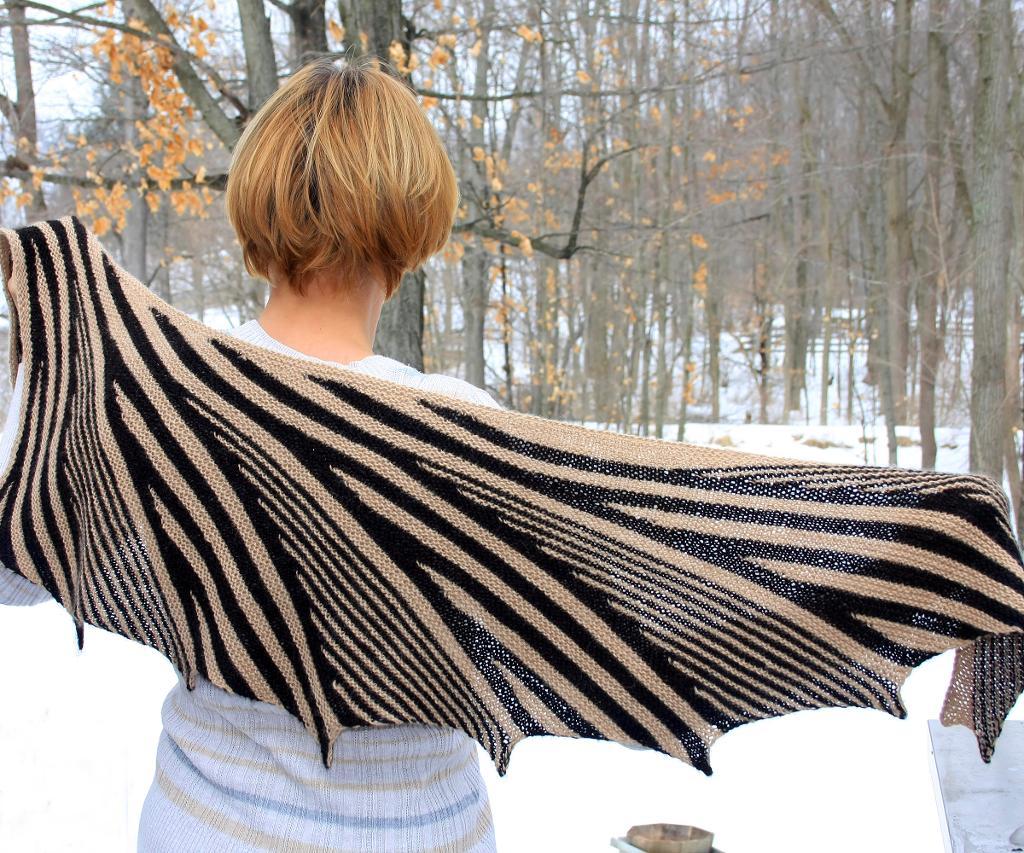 Photo via Craftsy member irin.eber6475038
4. Afternoon Shadows
Afternoon Shadows is another design that features fringe — but in a figurative rather than literal way. Short rows action and contrasting colors combine to create a striking effect. If you are a fan of lines, angles and sweeping visual effects that play with geometry, you are going to enjoy making and wearing this shawl. I also quite like the fact that this poetic shawl evokes that beautiful effect of shadows cast by buildings and trees in late afternoon.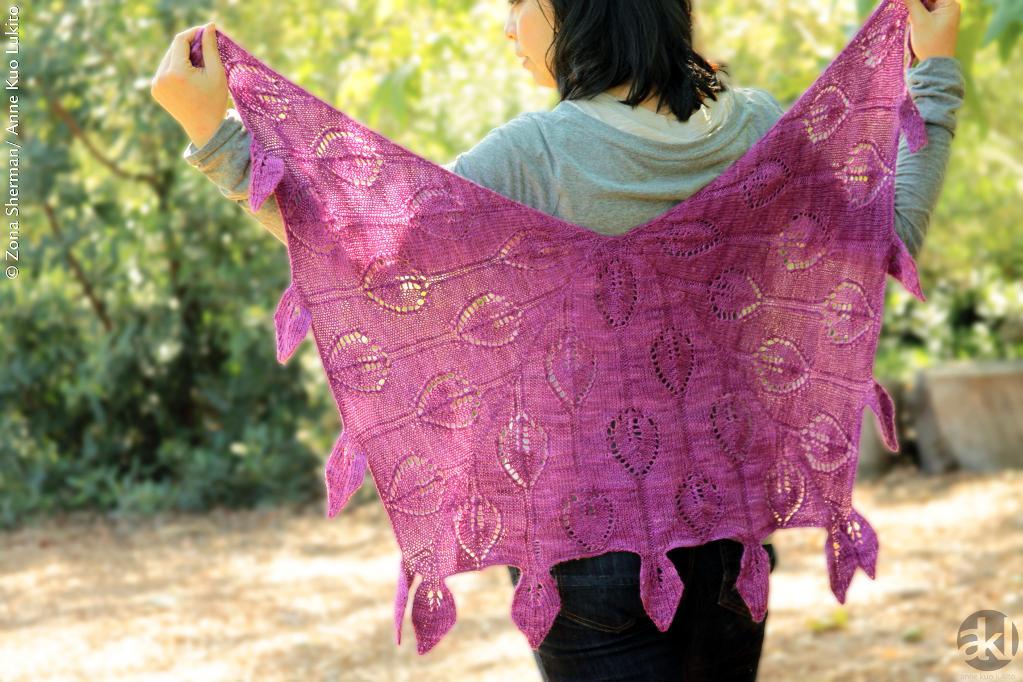 Photo via Craftsy member AnneKuoLukito
5. Falling For You
I also love botanical elements in handmade designs, and this unusually shaped shawl does something marvelous with leaves. Not only do leaf motifs feature prominently in the body of the shawl, but they also extend beyond the borders of the shawl on three sides, dangling daintily. It's beautiful here in a sweet spring-like color, but imagine this shawl in a more autumnal hue. Gorgeous!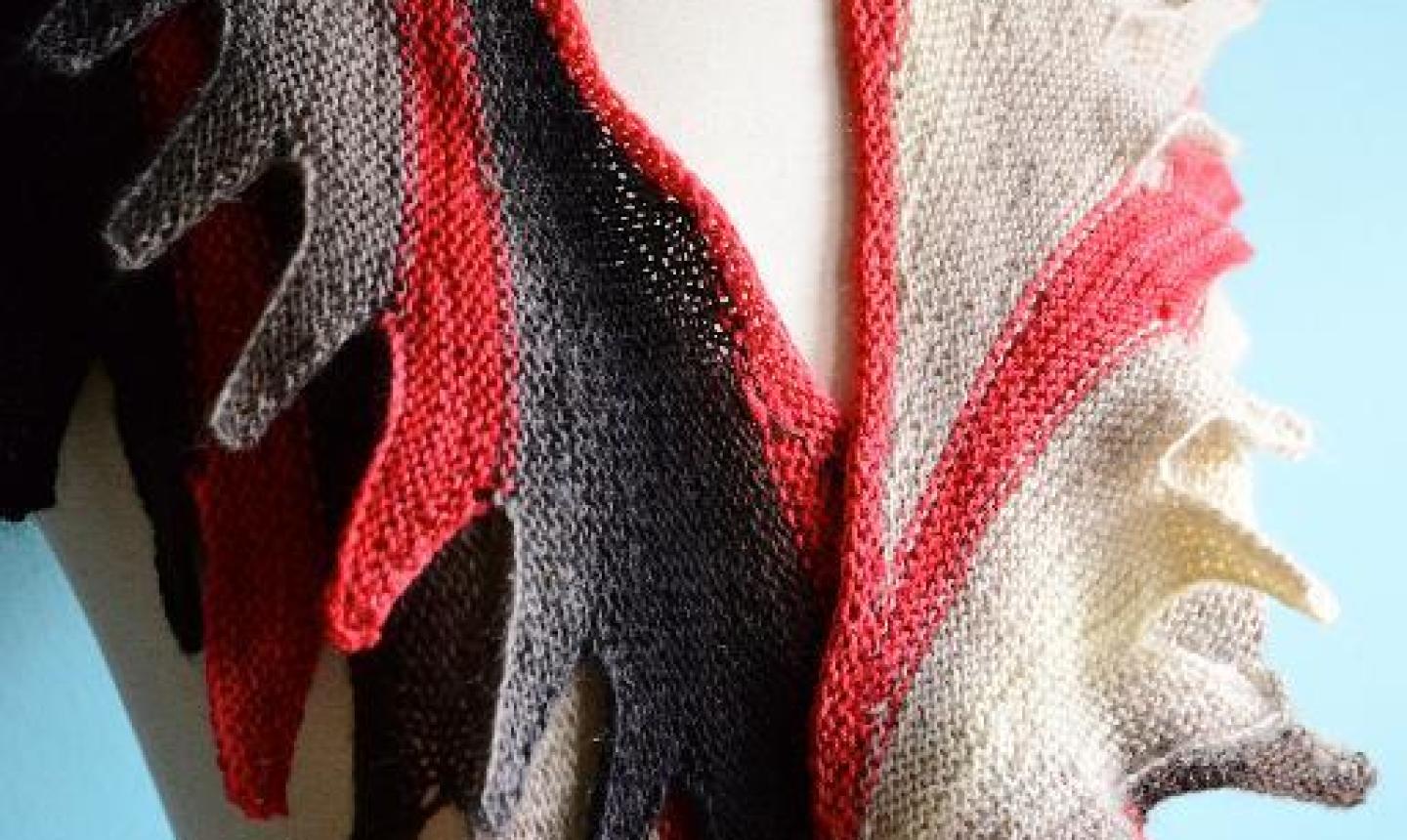 Photo via Crafsty member Gabrielle009
6. Plumage Scarf
As you can see, fringe variations in hand-knit designs can take all forms. The Plumage Scarf employs short rows to create an effect of feathered wings. Especially when done in a sophisticated palette, like the one pictured here of grays and red, this scarf has a modern and sleek look.