We're halfway through our birthday week, which means four more days of presents for you. Today, we're excited to share our great social resources — from helpful YouTube tutorials to inspiring Pinterest posts. See the incredible things you can find on each page below!
Share ideas & socialize with other creatives
YouTube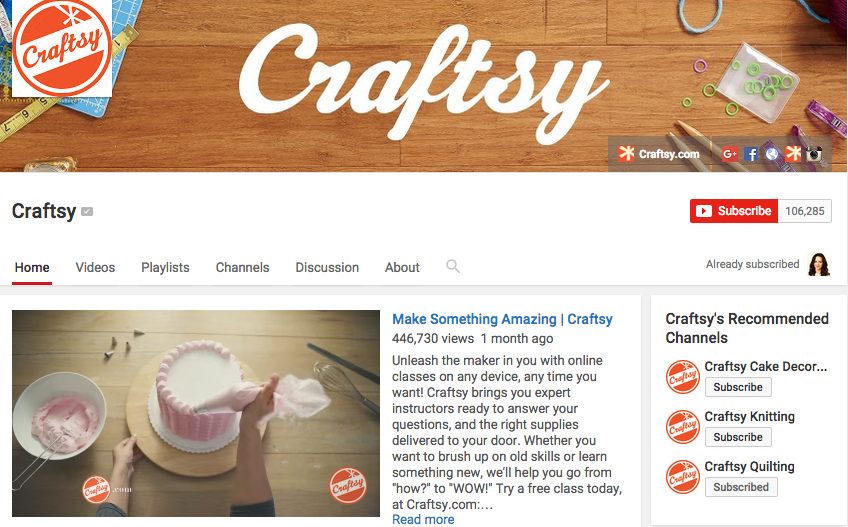 Our YouTube channel is all about sharing tips and tricks — with over 40 short tutorials by our expert instructors. Whether you want quick troubleshooting advice or "how-to" tips, you'll find videos to help you achieve amazing results.
Subscribe to your favorite Bluprint YouTube channels today for easy access to free video tutorials:
Bluprint Sewing Channel (coming soon!)
Facebook

Share your passion with other creatives by being a part of our Facebook community. You'll stay in the loop on our latest news, interact with other members and discover inspiration for your next project or class. Follow Bluprint on Facebook now, or click the links below to join the clubs that interest you most. 
Instagram
Keep up with our favorite member projects, classes, blog posts and supplies by following us @becraftsy. We enjoy sharing all the incredible things our students learn to make!
Pinterest
Browsing for new ideas and creative inspiration? Check out our Pinterest boards to see what trends, projects and recipes everyone in our community is loving.
The party's going on all week!
Become a Blog Buddy by subscribing to the Bluprint Blog today, and stay up to date on all the birthday fun. We can't wait to surprise you with special treats every day this week!