There's nothing like a handmade pair of socks or slippers. Maybe you need a pair to pad around your hardwood-floored home or to wear with those flats to avoid blisters. No matter what kind of crochet socks you're looking for, Bluprint has them.
To make sure your feet are cozy all year round, we've collected some of our favorite free crochet sock patterns (with a few slippers in the mix). Pull some yarn from your stash and you'll have an inexpensive pair that you can start crocheting right away!
No matter what you like to wear on your feet, whether it be slippers or socks, you can snag a free crochet sock pattern with one of these downloads.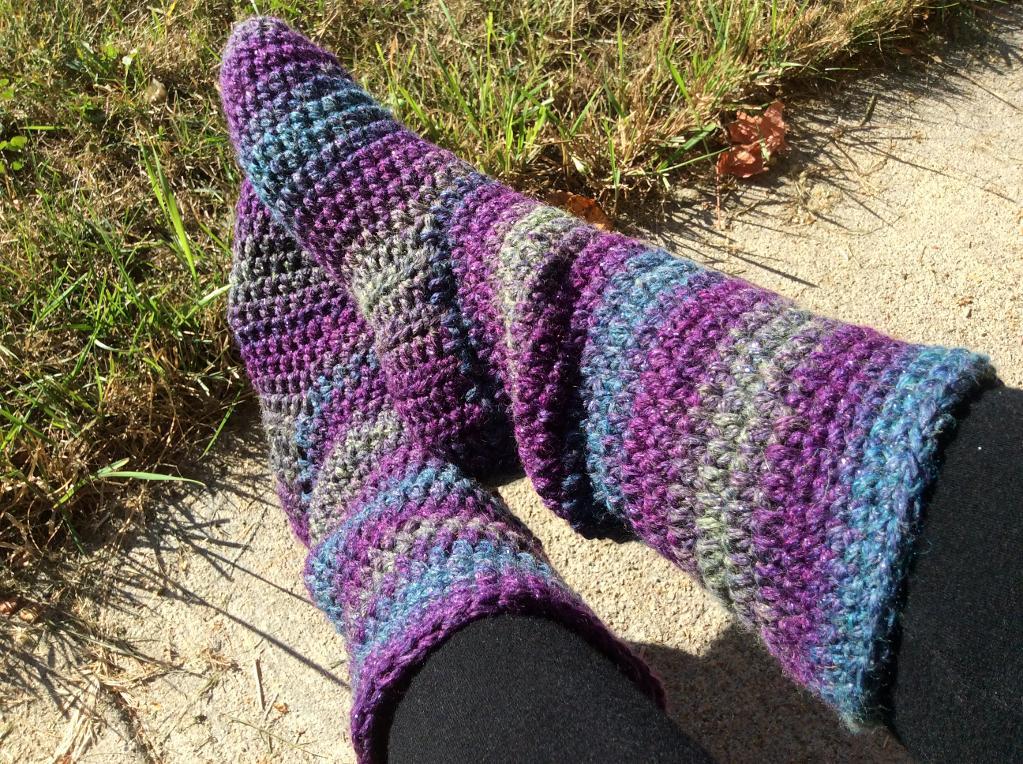 Photo via Gwenbee
1. Basic Slipper Boots for Women
Like your socks nice and chunky? Or maybe you like them with some nice worsted weight yarn? No matter what you're looking for, you can customize this pattern to suit your needs. You'll just need to make sure you're comfortable with half-double crochet before you get started.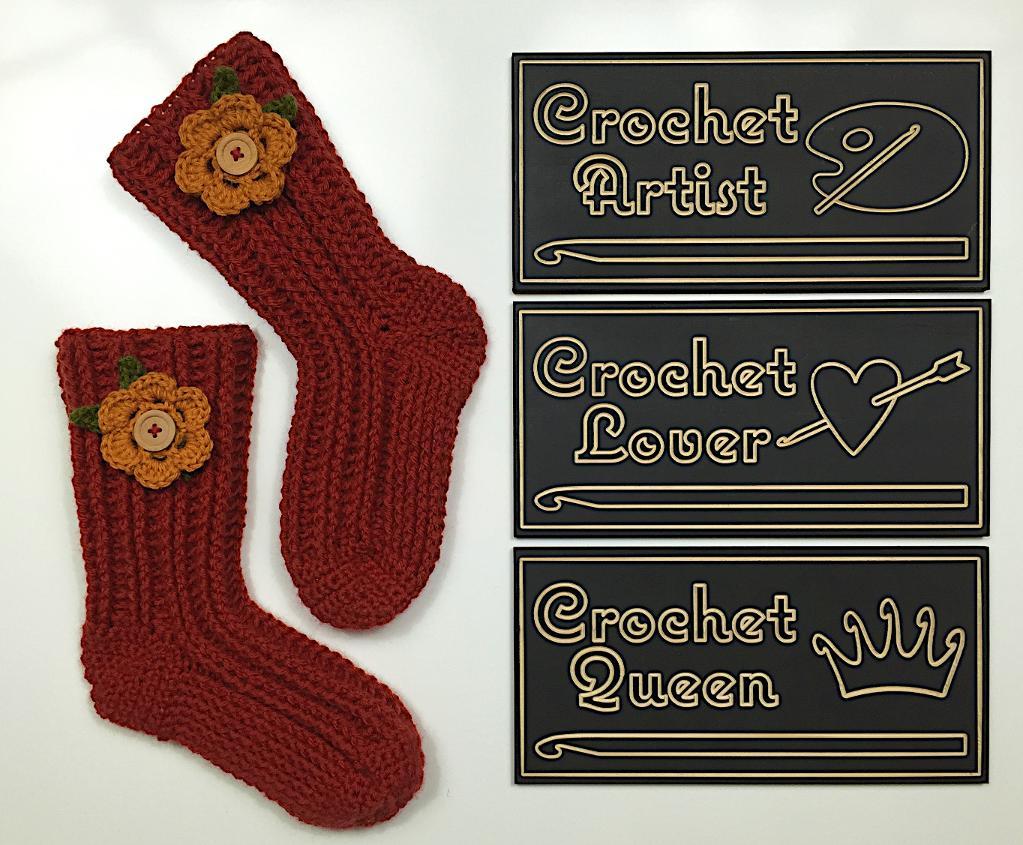 Photo via Priscillas Crochet
2. Super Slipper Socks
If you like your socks to fit perfectly in the heel without sagging or sliding off your feet, then this is the perfect pair of socks for you! The embellishment is totally optional. If you do embellish, check out your stash and see what you can use.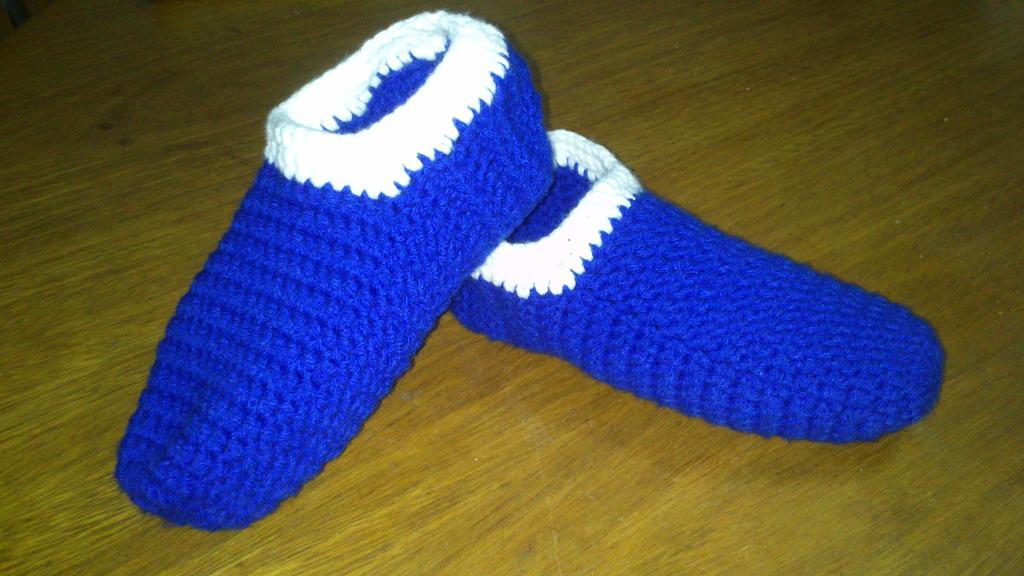 Photo via Mel Garcia Tello
3. Adult Unisex Slippers
It doesn't get much simpler than this! These two-tone slippers would make a great gift for anyone in the family. Simply pick their favorite colors or go with a variegated yarn for a more complex style.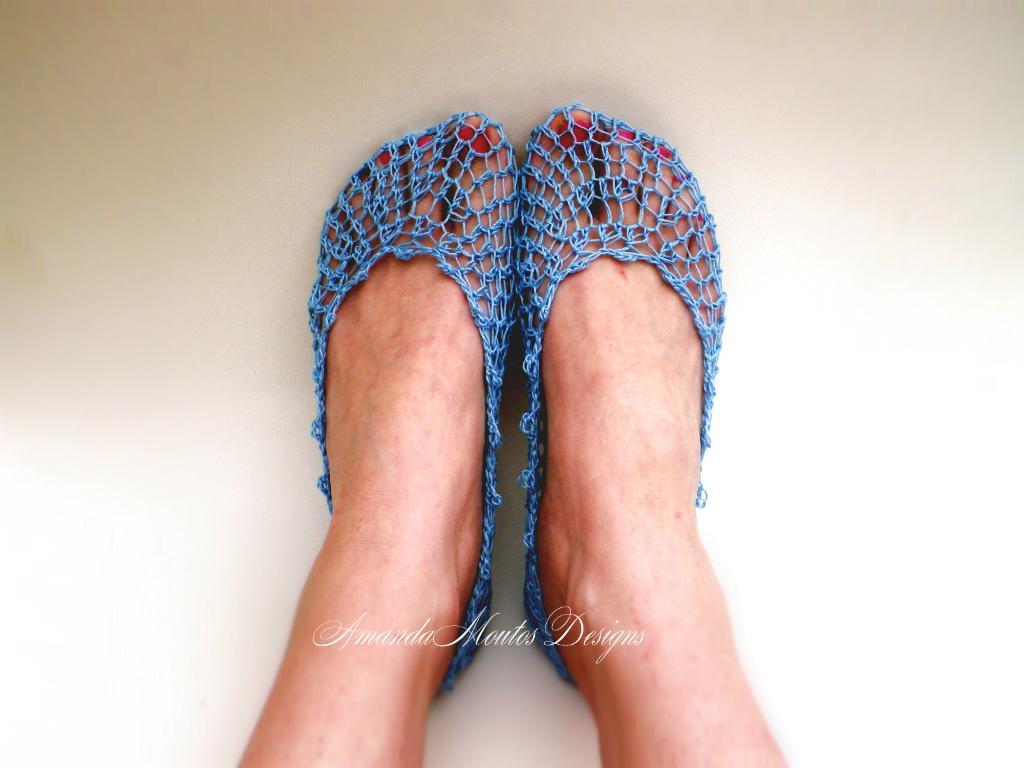 Photo via Amanda Moutos
4. Peek-a-boo Lace Socks
Socks like these are great for wearing with summer flats that rub your feet in all the wrong places. You could also wear these if you want just a little cushion from walking around on hardwood floors. The stitch used in the pattern gives the socks just the right amount of stretch — a huge benefit when it comes to socks!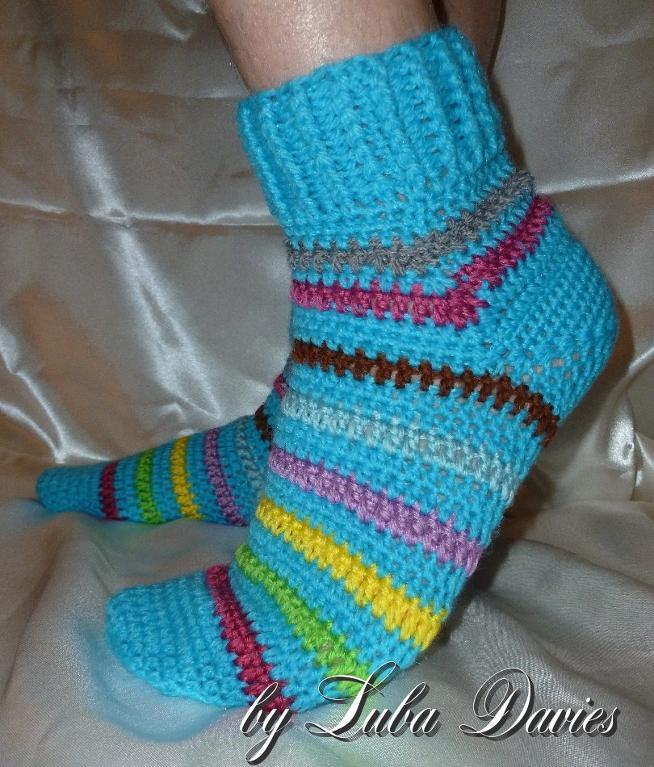 Photo via Luba Davies
5. Afterthought Heel Men's Sock
Designer Luba Davies crocheted these socks in just three hours. Grab all your DK-weight yarn scraps and make stripes like Luba did, or treat yourself to a brand new skein of yarn. Just make sure it's soft and cozy!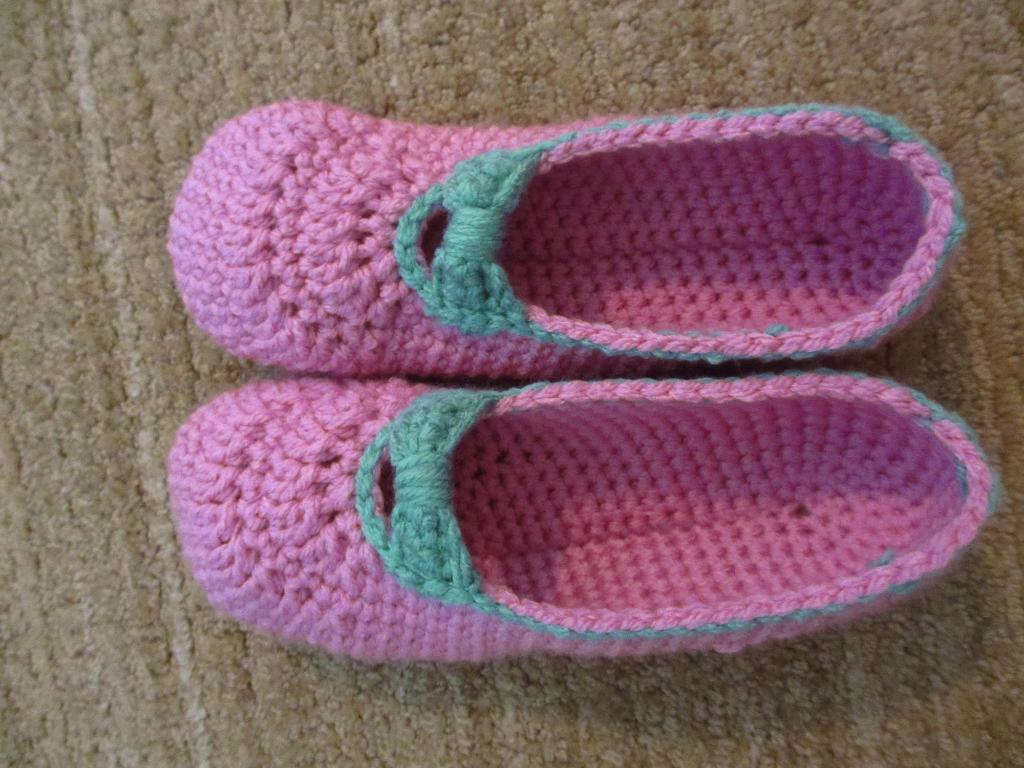 Photo via jaysboutique
6. Girl's Bow Strap Slippers
Does your kid need a pair of socks to wear around the house? These are easy to slip on and off. To adjust the size, simply play around with gauge by using a different yarn weight and hook size.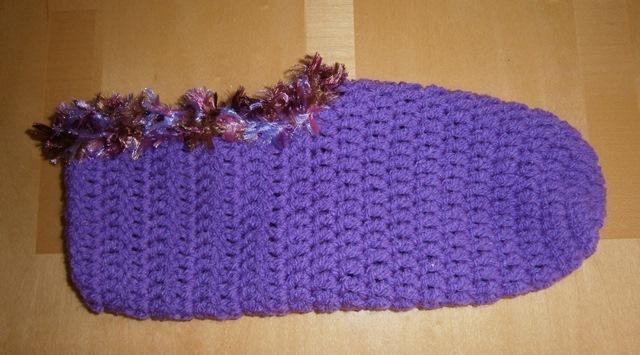 Photo via lilypond
7. Furry Footlets
Who says solid-color socks have to be boring? Use a novelty yarn to give your slippers an eye-catching edge. Just be sure to pick a soft yarn — something with beads or other scratchy embellishments would make these slippers uncomfortable, which is not the point!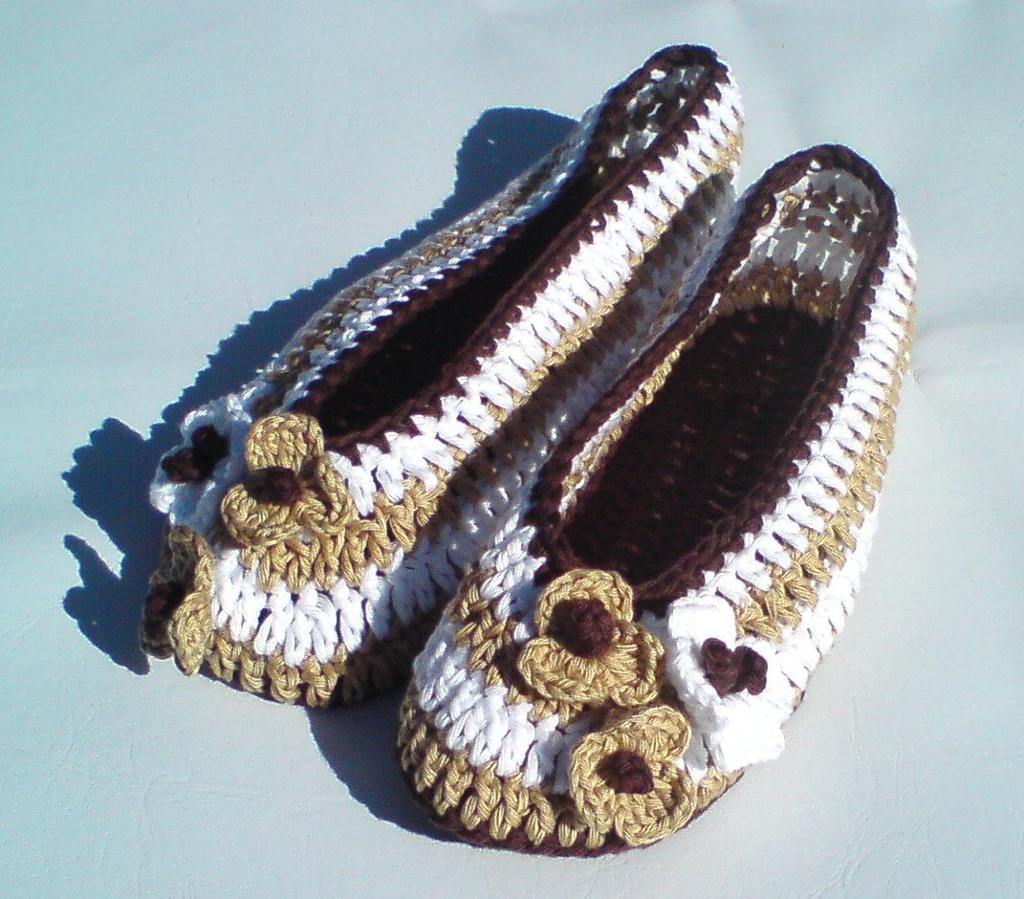 Photo via Luba Davies
8. Cappuccino Lady's Slippers
We love the coffee-inpsired colors used in these slippers, but you could easily swap out yarns for a different color scheme. The designer says you can work them up in just 3 hours — talk about fast feet!
Do you have a go-to crochet sock pattern? Why do you like it?