Whether you want to fend off cold temps outside or stay warm in an air-conditioned room in the summer,  our awesome indie Bluprint designers will help you prep for any type of cold with some of their prettiest free crochet blanket patterns perfect for cuddling up in.
Many of these blanket patterns use small amounts of different colors of yarn, so you can create a beautiful color palette with your leftovers and stitch them up into a new home accessory that's surprisingly inexpensive.
Don't let the cold catch you off guard — be ready for sudden chills with free crochet blanket patterns!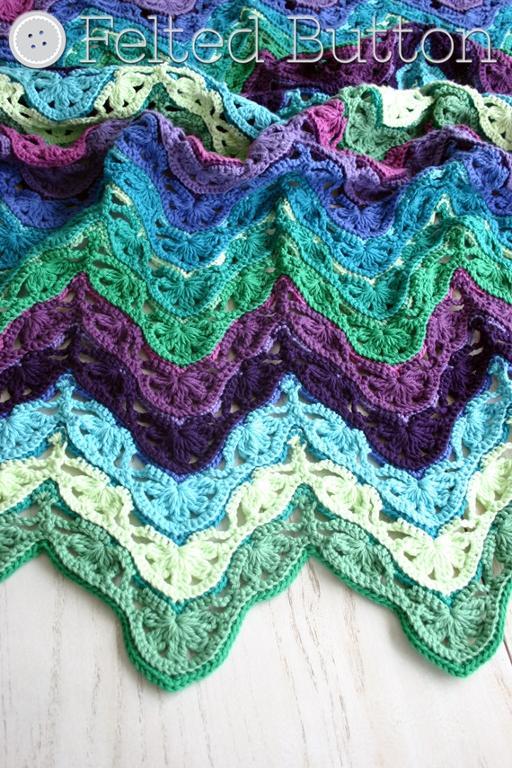 Photo via FeltedButton
Brighton Blanket
You can make this blanket as wide and long as you'd like. There are about 50 photos to guide you through stitching the intricate motif, but you probably won't need to use the photos after a few repeats of the pattern stitch.
Photo via Yummytripletmum
Apphia Blanket
This blanket is a happy combination of both different stitches and repeats, so it's enough to keep you thinking without getting too bored. You'll need to know most of the foundation stitches — single, double and treble crochet — to crochet the blanket.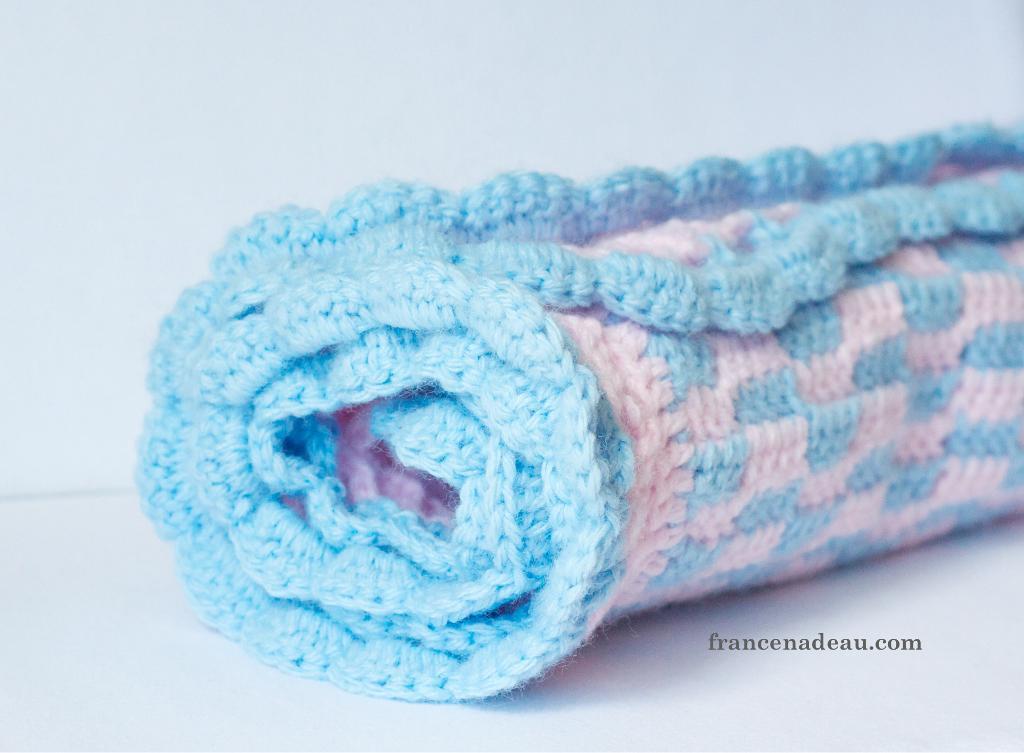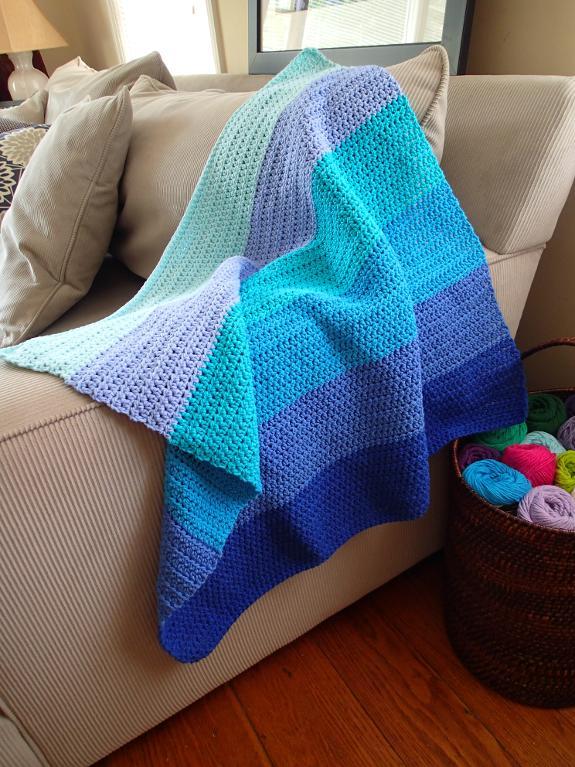 Photo via PrettyPeaceful
Ombré Blue Sky Baby Blanket
The color combinations for this blanket are endless, but the ombré certainly is inspiring! This is another great opportunity to use up scraps. If you're using different brands of yarn, just check your gauge to make sure everything is nice and even when you change colors.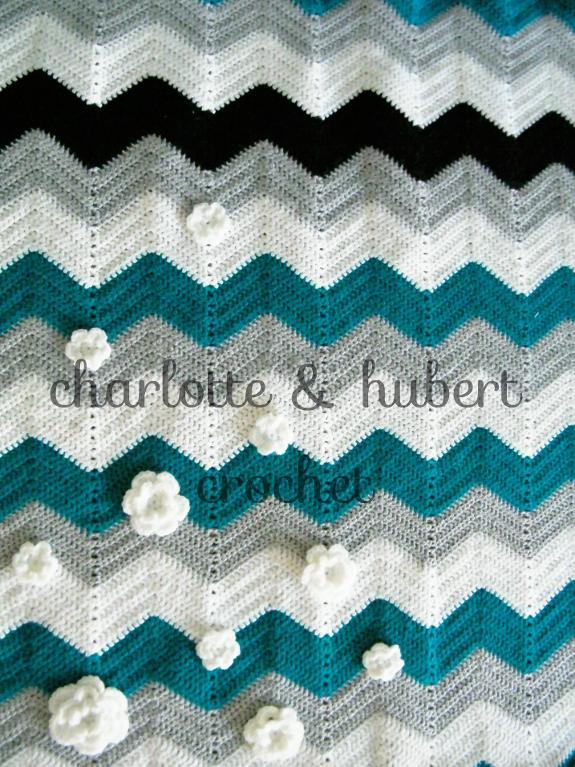 Photo via Amelia Abran
Big Bold Chevrons Straight Blanket
Chevron lovers, rejoice! This blanket pattern combines bright colors with neutral ones for a chevron that is bold and gorgeous. Designer Amelia Abran does give you this warning: "Beware: This pattern contains adorable ruffles and flowers." We're definitely OK with that!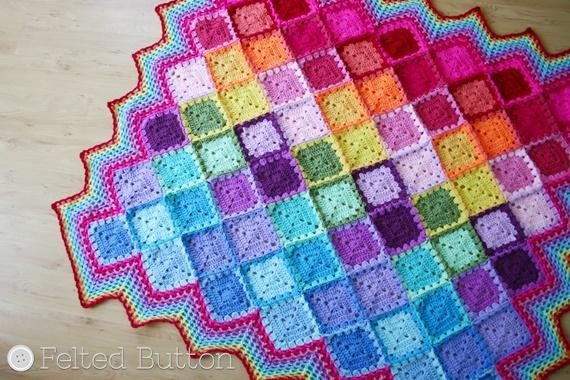 Photo via FeltedButton
Happy Harlequin Blanket
If you need a travel project, this blanket is for you. The diamonds are crocheted separately then joined together, so you can crochet each small piece on the go without dragging too much yarn with you. The final step is to add a pretty border using all the colors of the blanket.
Photo via JoeDArcCrochet
Arrows Afghan
Forget that classic ripple afghan that's been on the back of your couch for decades. This crochet blanket puts a new spin on the classic ripple and gives it a cool new shape. The shape means the blanket requires very little finishing — ideal for those of us who like to fasten off and immediately enjoy our work.