When there's a new baby on the way and you want to make a crochet blanket, there's little time to waste. These free crochet baby blankets feature patterns for boys and girls, plus patterns that cover every style from modern to traditional. There are even a couple of blankets that are ideal for scrap yarn so that you don't have to blow your entire yarn budget in one project.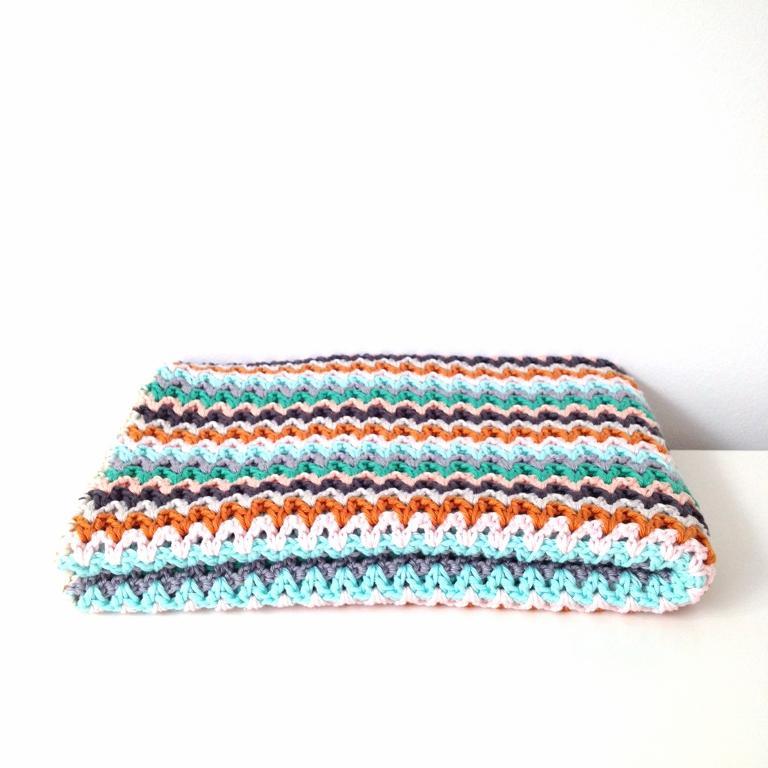 Photo via Annemaries Crochet Blog
1. Baby Blanket
This blanket pattern incorporates four different colors, but you can crochet it in a solid color, two colors or any other palette that matches baby's nursery.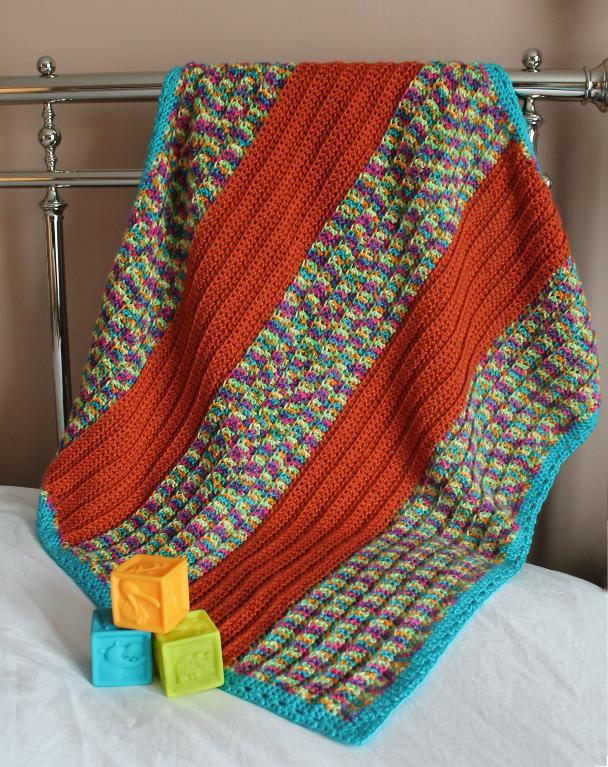 Photo via TheInspiredWren
2. Broad Stripe Baby Blanket
A variegated yarn pairs well with solids in this blanket that features big, bold stripes. As the designer points out, the texture of the stitch is simple to achieve but creates a warmer, thicker blanket than basic stitches.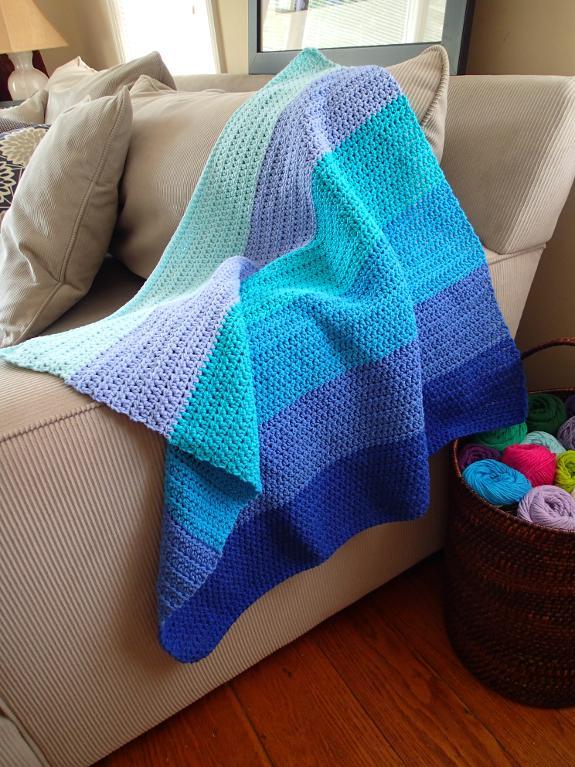 Photo via PrettyPeaceful
3. Ombré Blue Sky Baby Blanket
A baby blanket can be trendy, and that works out well if baby's parents want to continue using the blanket after the baby has grown out of it. You can get this ombré effect with any color, too; just choose hues in the same color family. 
Photo via Chandi Agee
4. Destiny Baby Blanket
Advanced beginners can easily tackle this project! Plus, the two-row repeat means you'll be able to watch TV or listen to audio books while you stitch.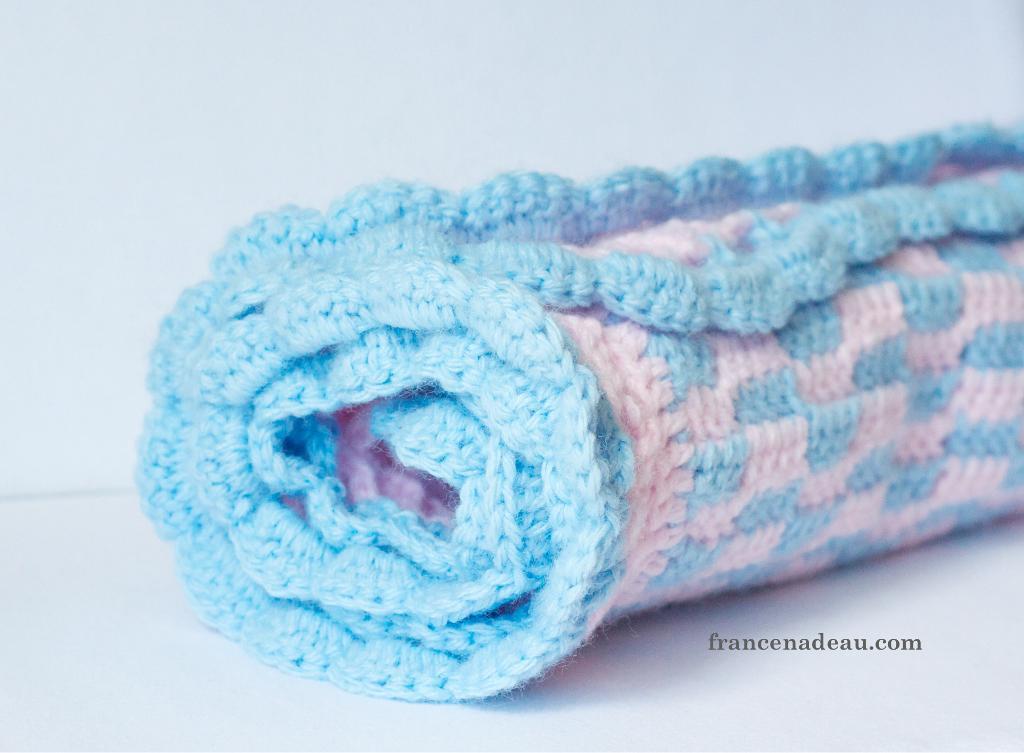 Photo via F r a n c e N a d e a u
5. Brick-Wall Blanket
This adorable blanket was created with the designer's leftover baby yarn from other projects. The instructions for this blanket only include photos and a chart, so it's great for more experienced crocheters who are ready for an adventure.
Photo via FeltedButton
6. Skittles Blanket
There are a lot of customization options for this colorful blanket. You can adjust the height and width, thanks to a simple stitch repeat. You can also change up the color palette to match the nursery or just use up your scraps.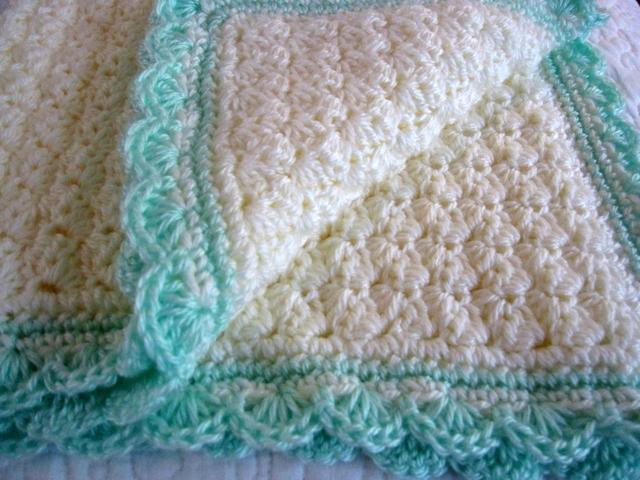 Photo via Modern Grace
7. Baby Blanket
This smaller blanket is a quick stitch that works well for that last-minute handmade gift. The size of this blanket is designed to fit a stroller or car seat, but you can easily make it larger to fit the parents' needs.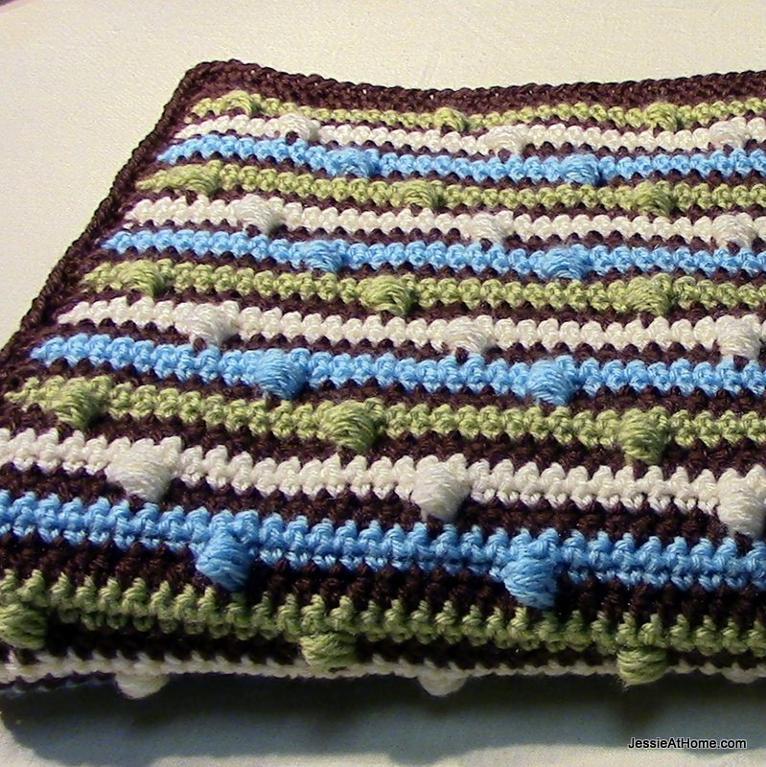 Photo via JessieAtHome
8. Joseph's Puff Stitch Blanket
This is the perfect blanket for using up scraps of baby yarn that you already have. The designer also adds that little fingers love touching the puffs created by the special stitch featured on the blanket.
Photo via Yummytripletmum
9. Apphia Blanket
This free baby blanket features several different stitch techniques to keep experienced crocheters from getting bored. If you're a beginner, it's a great way to try out a couple of new skills like front post double crochet.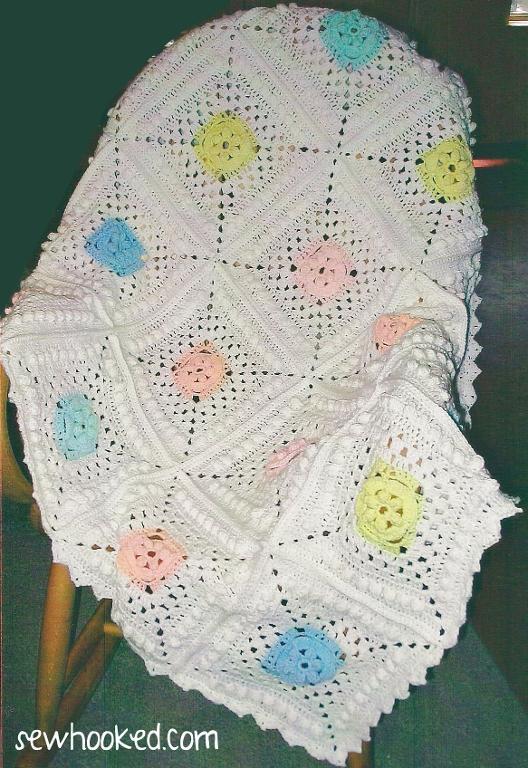 Photo via sewhookedjen
10. Ariel's Blanket
If you're looking for a more traditional baby blanket, this is the pattern for you. The designer was challenged to recreate a baby blanket that someone else made, and this is the result. This is a nice blanket to work on when you're traveling, too, since it's made up of blocks that are seamed together at the end.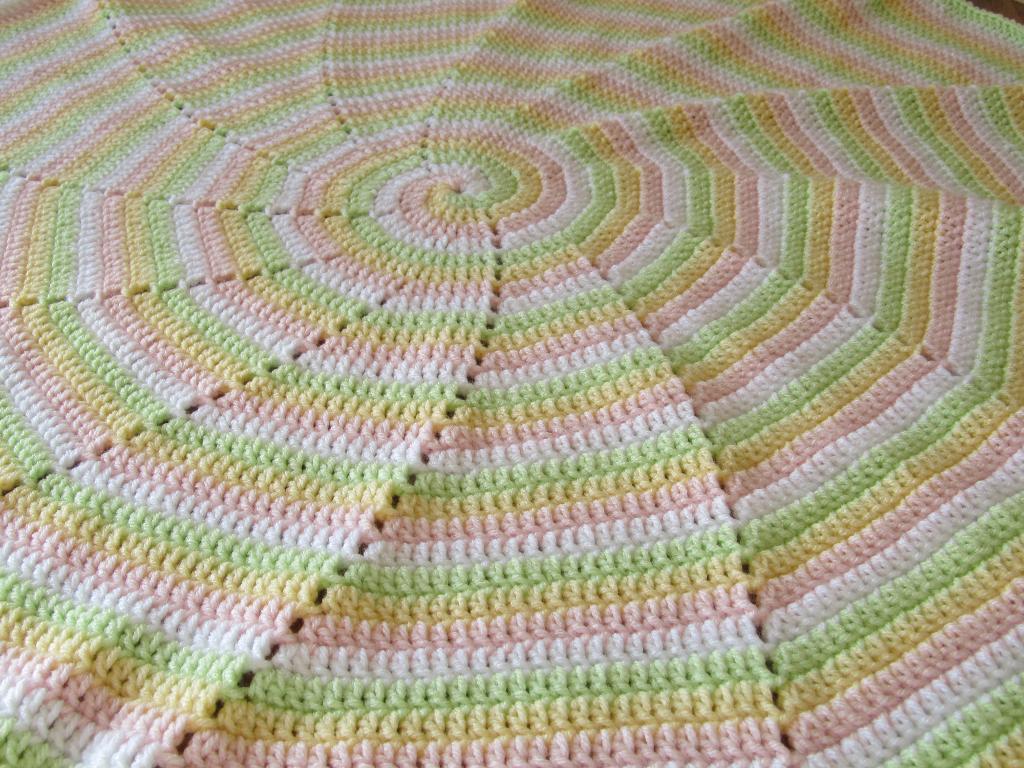 Photo via SmoothFox
11. Four Color Spiral Blanket
If you are tired of rectangular-shaped blankets, shake things up with a spiral blanket. The pattern strategically uses four colors to spotlight the shape of the spiral. You'll be working with four skeins of yarn at the same time, so a bit of juggling is required to make this one.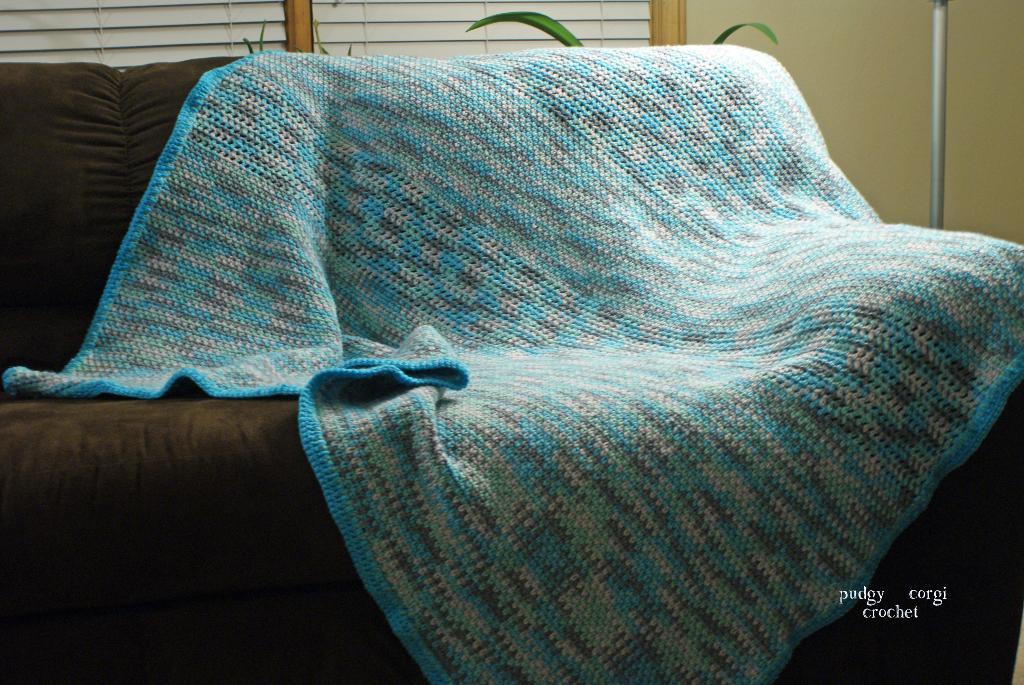 Photo via IcyFenrir
12. Frozen Tides Blanket
Babies born in the winter need a little extra warmth, and that's exactly what this baby blanket provides. The blanket uses the linen stitch, which is denser and warmer than just standard stitches.
Want something a littler different? Check out our full marketplace of crochet baby blanket patterns. 
Are you working on a project for a new baby? We'd love to hear about it — even if it's not a blanket!