Do you have more fabric scraps than you can handle? Prepare to dwindle that stash! To make a DIY clutch purse, you just need some fabric scraps and a few other basic supplies. Some of the clutch sewing patterns even use the tiniest scraps of fabric pieced together, allowing you to use some of your favorite fabrics from past projects one more time.
Dig through your fabric stash and find a few pieces to stitch these free clutch sewing patterns. Who knows? You might even be inspired to start on a few upcoming DIY birthday and baby shower gifts!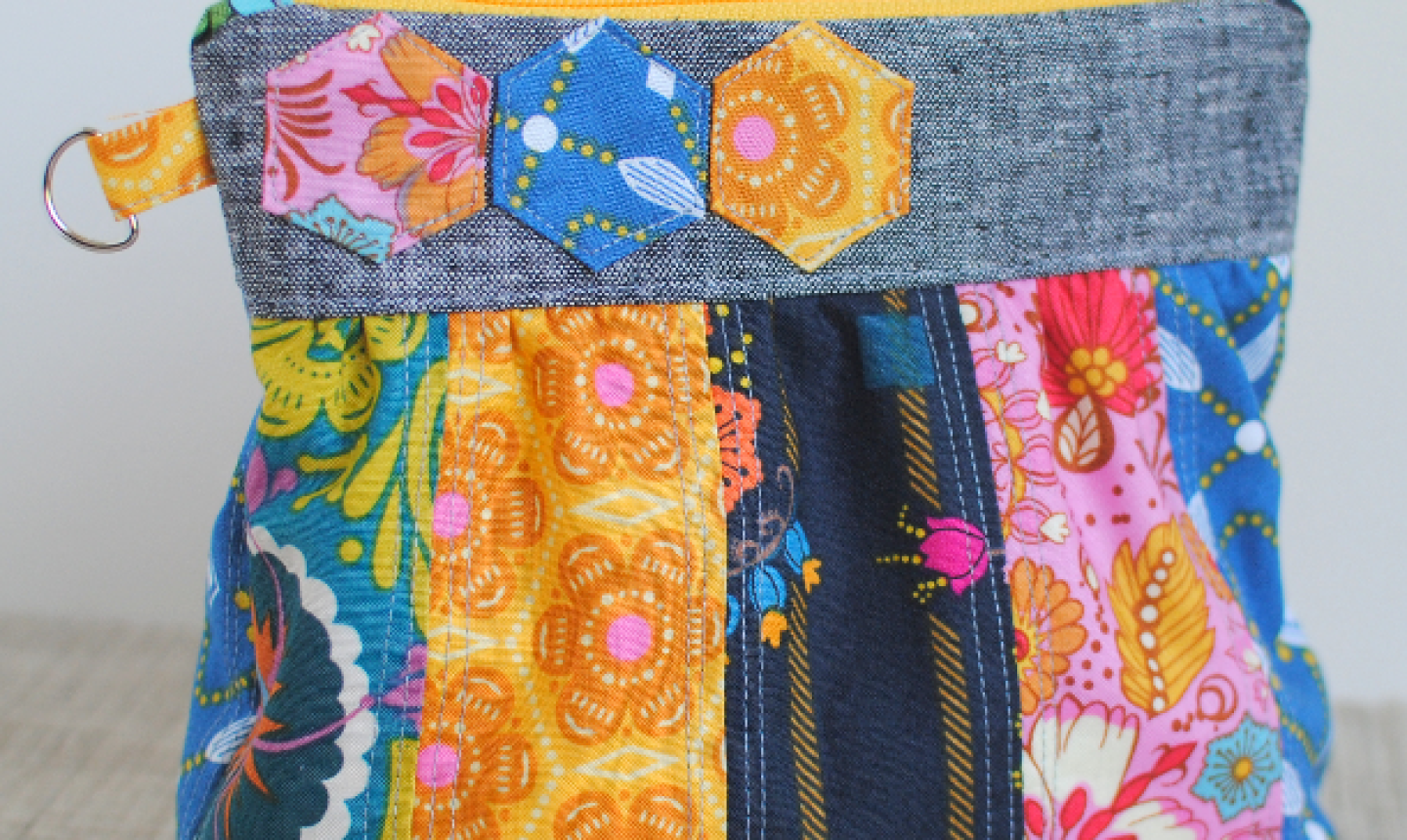 Photo via cloverandviolet
1. The Bella Clutch
One thing I dislike about clutches is that I can't easily find my ID and credit cards in them. This clutch solves that issue with four card pockets so you can retrieve those cards without a problem. One fat quarter is enough to make this little accessory, but you can also use small pieces of scrap fabric.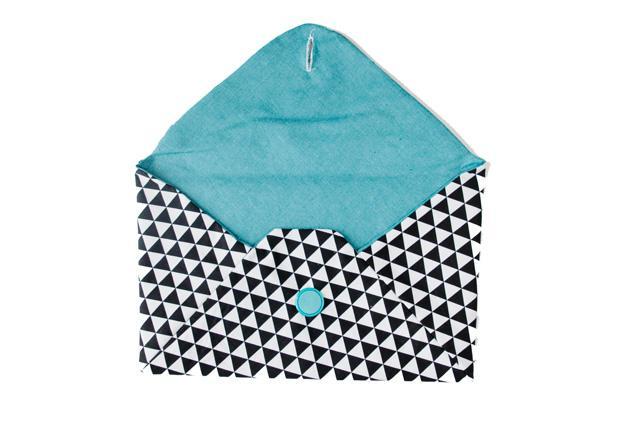 Photo via see kate sew
2. Envelope Clutch
If you want a change from the usual zippered clutch, try an envelope clutch. This flat clutch is ideal for those times when you don't need to carry anything too bulky along with you. Plus the flat design is easy to tuck under your arm.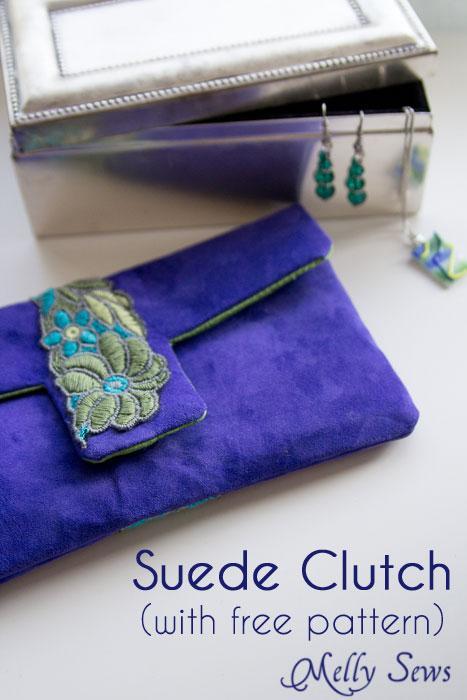 Photo via mellysews
3. Cobalt Clutch
The sample pictured above is made of suede, but you could use any fabric you'd like to stitch this clutch. The designer has also added a pretty trim to embellish the closure. Dig through your trim stash to see if you can find anything that will work well for your clutch.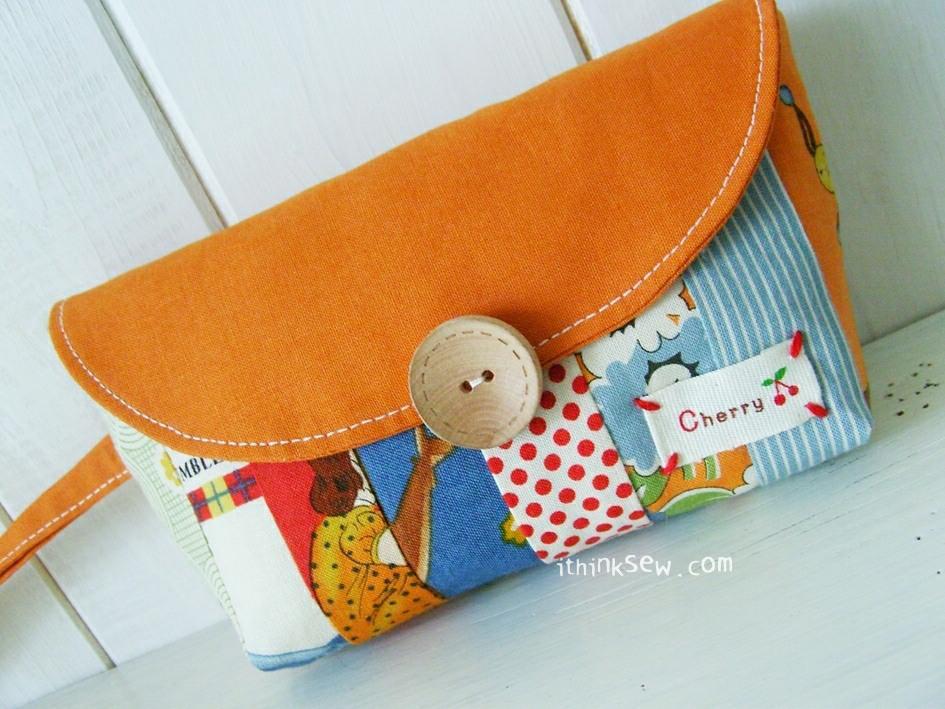 Photo via iThinksew
4. Caroline Clutch
This clutch will help you use up your small strips of fabric and your buttons! The button is just for decoration, though. The clutch snaps securely closed with a magnetic snap. Add the optional strap if you want to be able to carry the clutch around your wrist.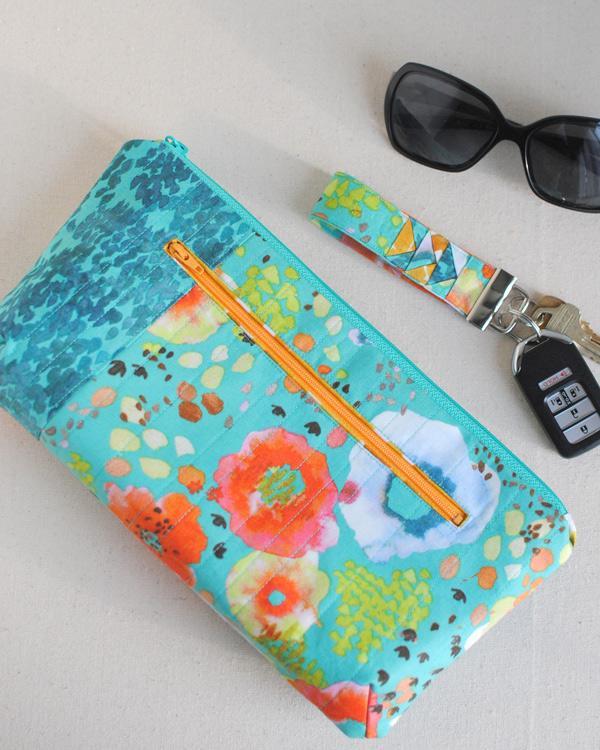 Photo via cloverandviolet
5. The Poppy Clutch
The long rectangular shape of this clutch is perfect for storing a small wallet and other small essentials. There's also an exterior front zipper to keep important items like keys.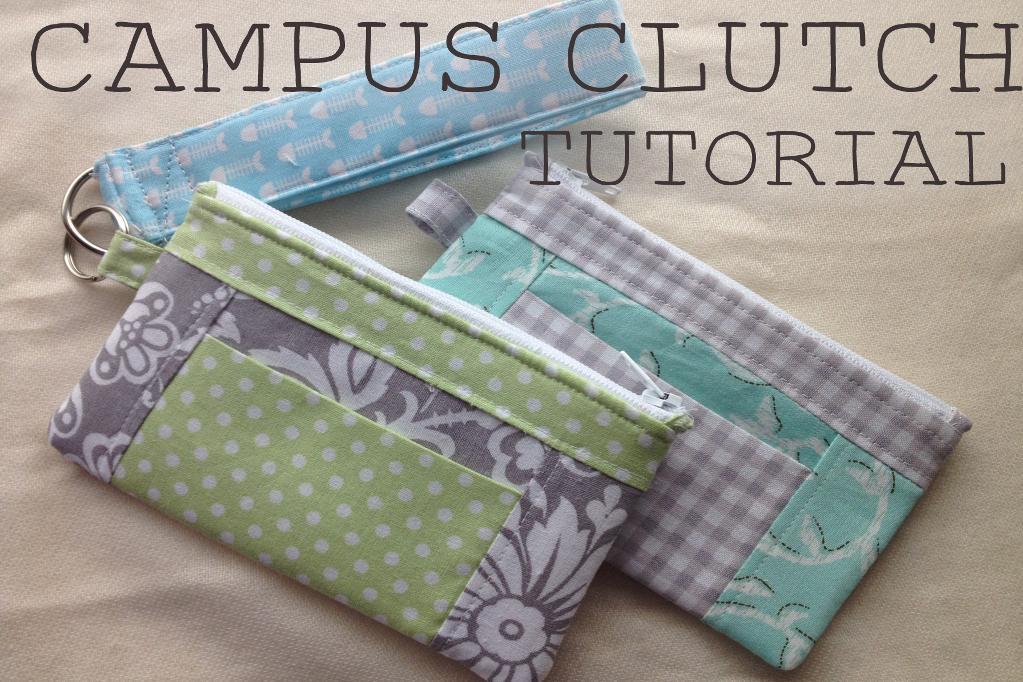 Photo via Nikki V
6. Campus Clutch
This clutch is part of the designer's Handmade Dorm series. The clutch is designed specifically with college students in mind. The interior fits all the essentials like your phone, cash, and maybe even a credit card. The exterior pocket is designed to hold that all-important student ID that gives college students access to their room, meals, and campus activities.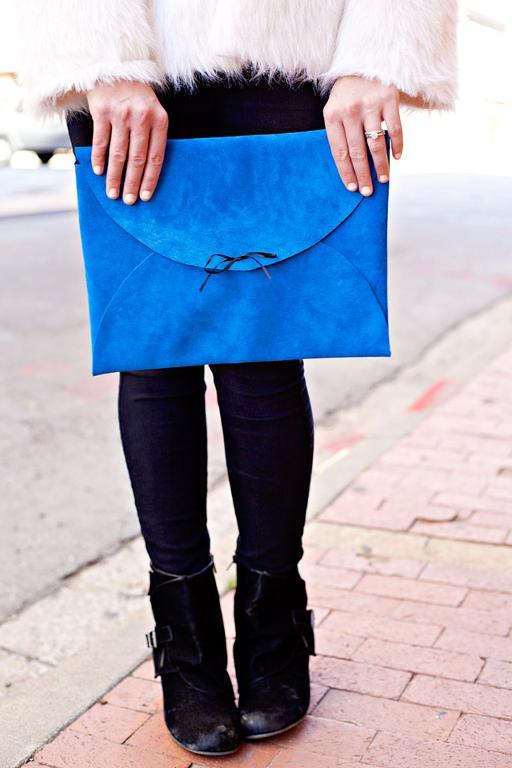 Photo via see kate sew
7. Leather Envelope Clutch
Have a secret stash of leather that you've been saving for a special project? This is your chance! This stylish clutch is easy to tote around, but beware: it might even outshine those fashionable boots you got for Christmas.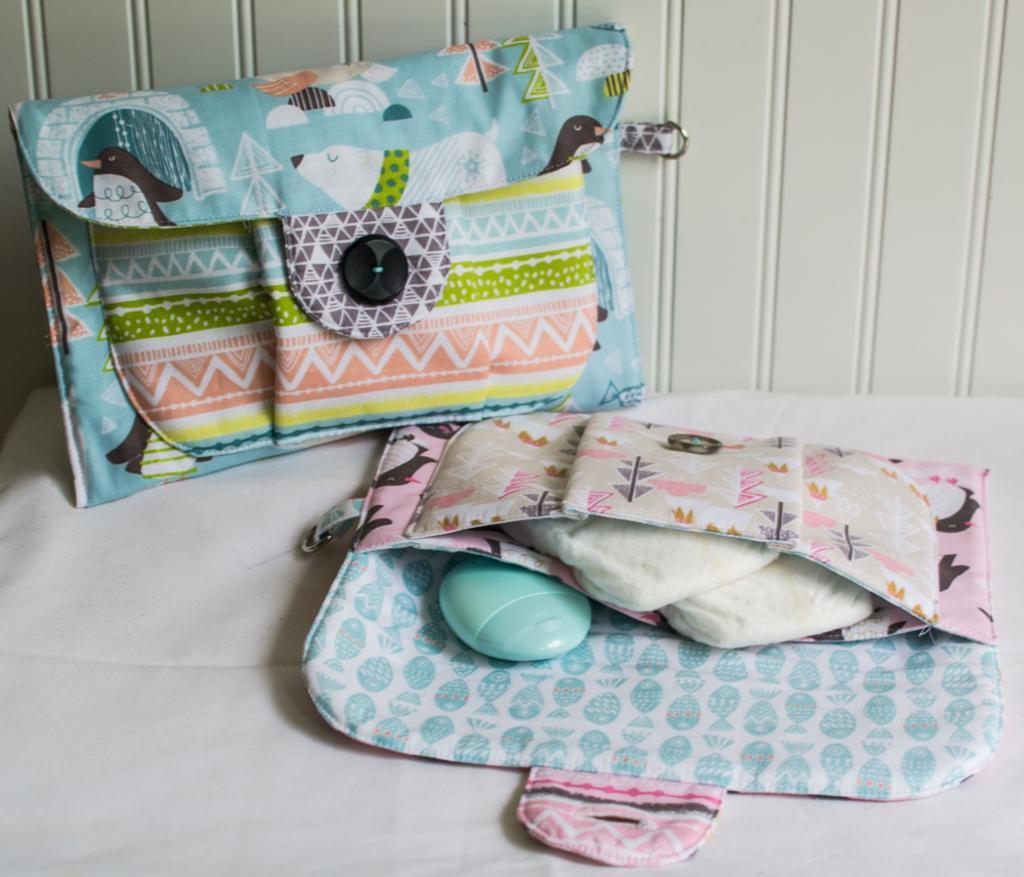 Photo via SewCanShe
8. Big Pocket Baby Clutch
Have a baby shower coming up this year? Get a head start with this useful clutch. The designer recommends gifting it with diapers and other baby supplies already stashed inside so that parents can grab it and go. You can close it with a button or a snap, but we like the idea of a snap since it's faster to access when there's a dirty diaper emergency.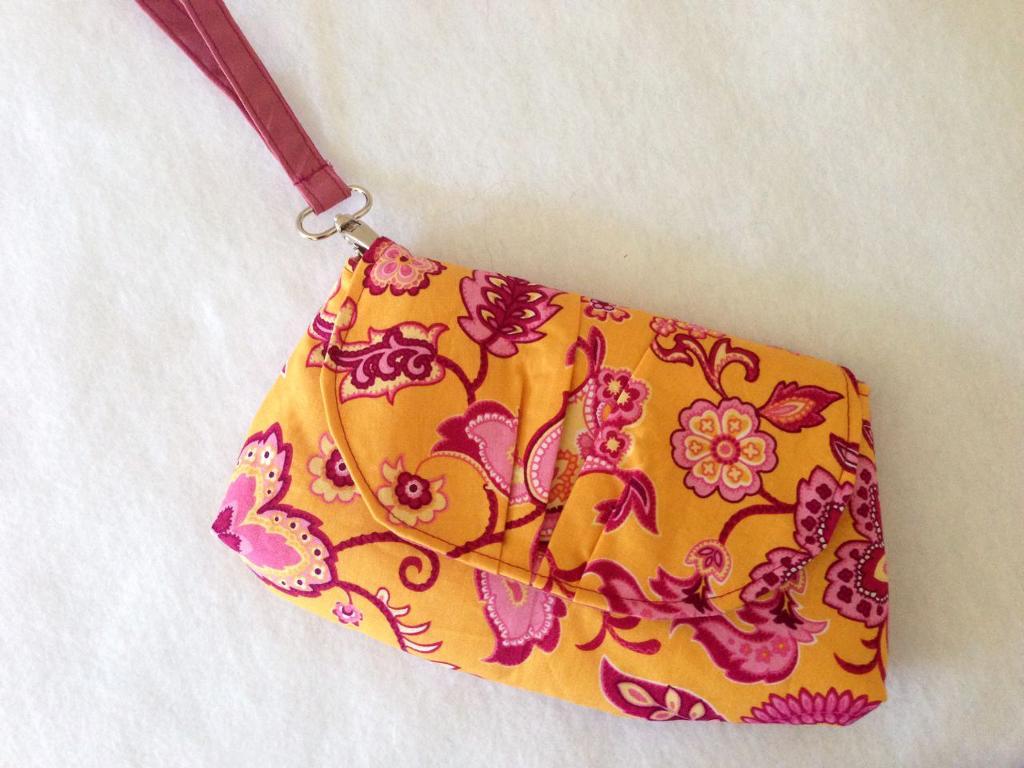 Photo via charmed Liebling
9. Pink Peony Bag
This bag can be used as a shoulder bag, clutch, or wristlet depending on how you make the strap. The designer says it's beginner-friendly, so consider it even if this is your first time sewing a bag.