If you've ever started a simple baking project and ended up covered in flour and waving frantically at the smoke alarm, we've got just the guide for you! Our FREE, downloadable PDF guide Baking Essentials for Beginners: Secrets to Scrumptious Baked Goods is chockfull of just the tips, tricks and tutorials you need to turn your next baking adventure into delicious success!
Get My FREE Guide »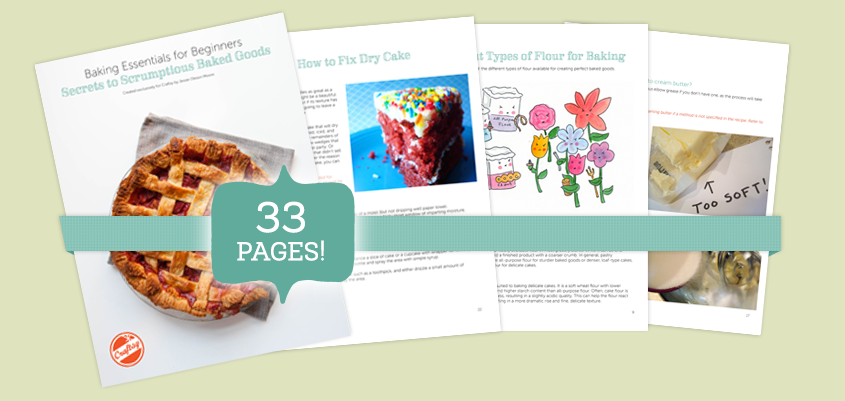 What's in my guide?
You'll get instant access to 33 pages of easy-to-use tips and shortcuts, including 20 must-have baking hacks. And, discover foolproof tricks for fixing dry cake, creaming butter and much more!
What will I learn?
Lots! From great tips for getting started to troubleshooting tricks for six common baking challenges, this expert-written guide is packed with helpful information that will make baking easier, more fun and more successful. You'll discover which flour to choose for any recipe, learn tips for baking and storing your cakes and more — all accompanied by full-color photos and illustrations.