You're sure to score with family, friends and clients when a cute fondant soccer ball tops their cakes and cupcakes. These intricate sports-themed toppers look tough to create, but they're actually ridiculously easy. Don't believe us? Follow along with this tutorial to see just how simple it is!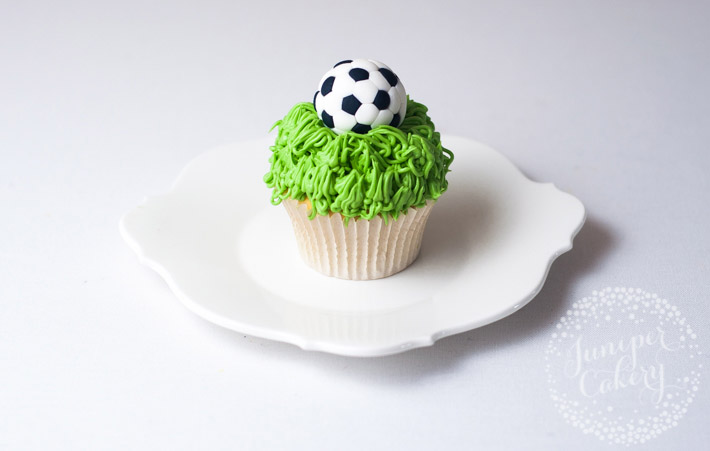 How to make a fondant soccer ball for cakes and cupcakes
Materials needed:
White fondant or gum paste
Black fondant or gum paste
Edible glue
Food-safe paintbrush
Step 1:
Roll some white fondant or gum paste (you can use either, but gum paste dries stiffer and can be much less palatable, too) into a smooth ball around the size of a marble. This is the base of the soccer ball. It may look small now, but the detailing it will make it larger size that's great for cupcakes or even for adding to cakes.
Step 2:
You need to make lots of small balls in black and white. These should be around the size of small peas. There's no straightforward guide to how many of each color you'll need — it really depends on the size of your ball and also how large you roll out your smaller black and white balls. For our finished soccer ball we used around 18 black balls and 26 white.
Step 3:
Attach the smaller balls to your main one using a little edible glue and a food safe paint brush. You really shouldn't use too much edible glue as your work could end up sticky and gloopy-looking, which isn't nice at all.
The formation or order of which you should apply the black and white balls is, of course, very important for achieving that classic soccer ball look. Begin with a black one right at the top and center, and surround it with five of the white ball pieces.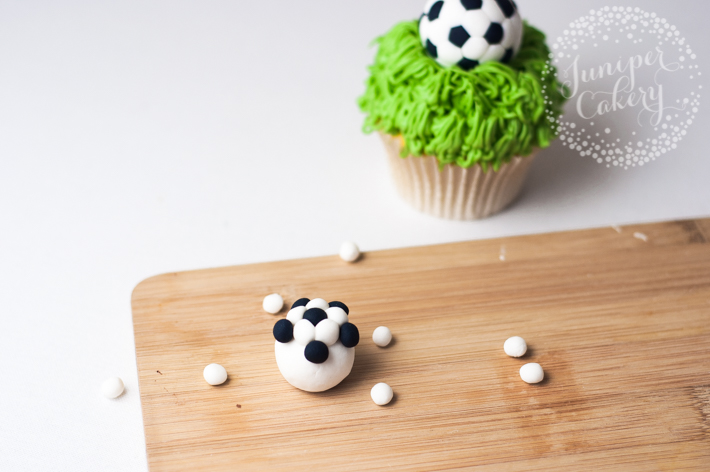 Step 4:
For the next row on the fondant soccer ball, attach five small black balls each staggered "between" the previous white ones, kind of like how rows of bricks work out in a brick wall.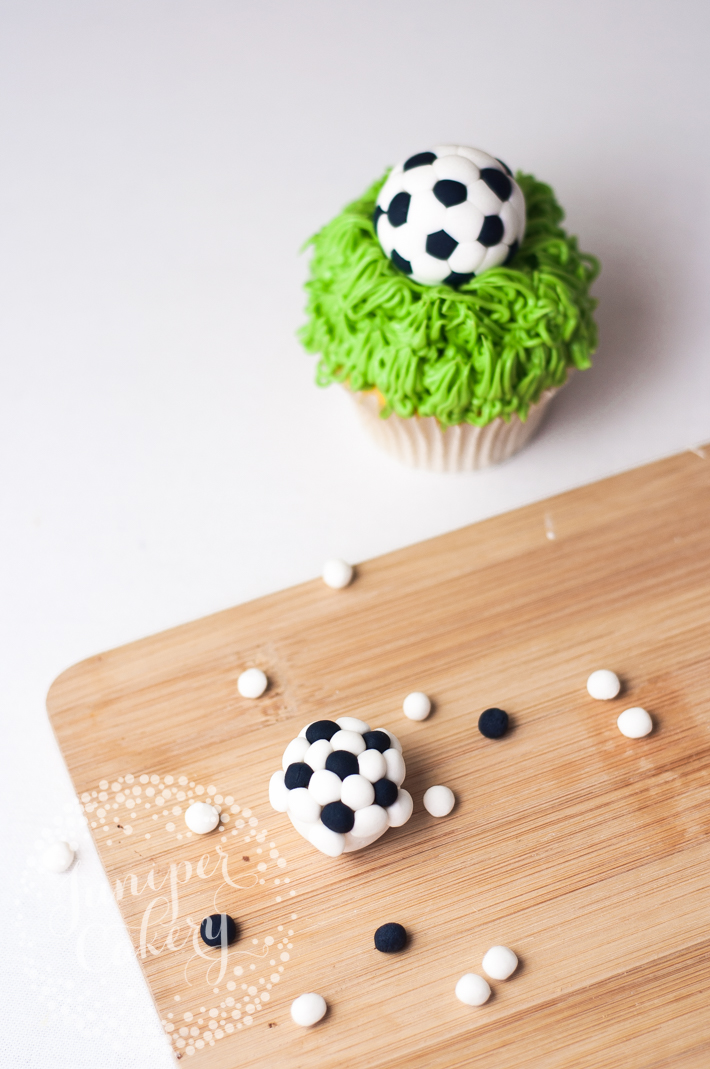 Fill the spaces between the attached black balls with a white ball. The pattern on this row should work out as alternating black and white around the ball, with a total of five white balls and five black.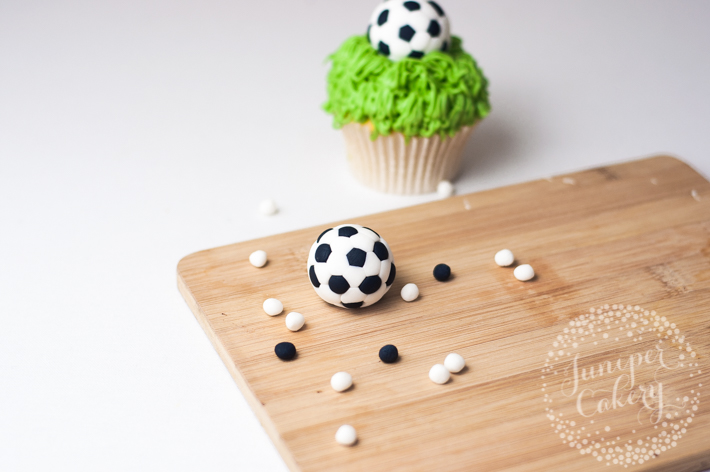 Step 5:
Work your way around with the small black and white fondant balls. To make things easier, concentrate on creating five petal flower-like patterns with the blacks as the blossom centers and the whites as the petals.
Step 6:
Once you've covered your ball with the smaller black and white pieces, gently roll the ball around in your hand so that the pattern flattens out and begins to form the pentagon and hexagon shapes on a soccer ball.