Few people can resist beautiful and delectable pastries. Turn those treats into adorable cake decor, and they become absolutely irresistible! From carved cake designs to miniature cupcake toppers to cookie decorations, these mouth-watering embellishments are just too sweet!
Get inspired by this marvelous collection of confections in fondant form sure to satisfy anyone's sweet tooth!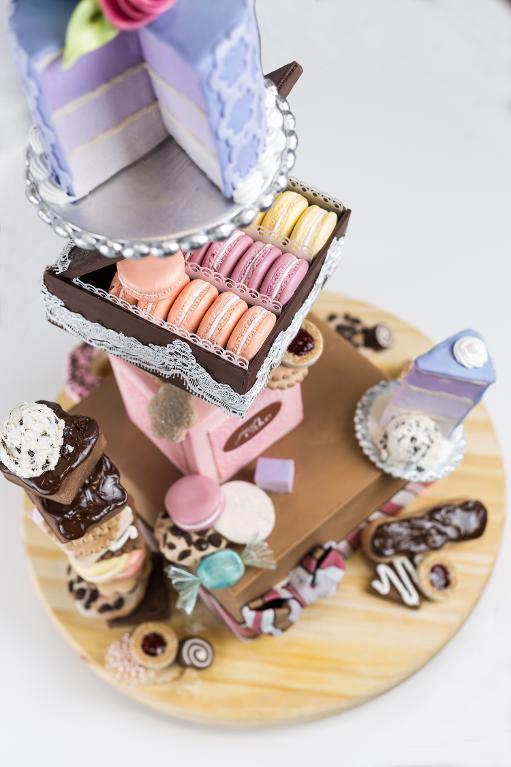 Photo via Craftsy instructor Marina Sousa
Sweet treat tower cake
Renowned baker and cake artist Marina Sousa's Craftsy class The Sweet Treat Tower takes heavenly treats to a whole new level! Not only does she provide detailed instruction to recreate an array of fondant pastries — from macarons and eclairs to to brownies and more — but Marina also demonstrates how to create a gravity-defying tower to display your sweet fondant goodies.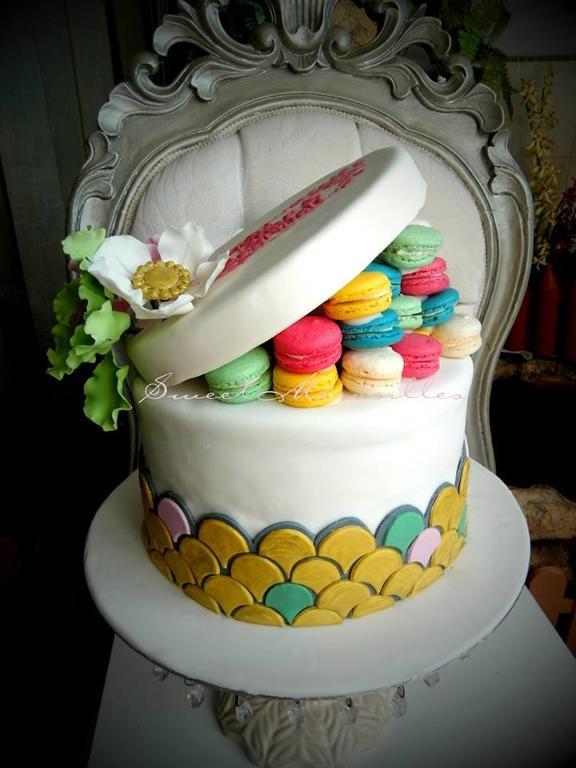 Photo via Craftsy member Sweet Sisters
Macaron hat box cake
Craftsy member Sweet Sisters created this adorable Hat Box Cake filled with French macarons in the on-line class Simply Modern Cake Design with Jessica Harris. She used the waxed paper–transfer method to adhere the beautiful scalloped to the cake. Then, she topped the cake with a colorful display of fresh macarons peeking out of the hat box lid. The use of real pastries to top your confections adds another fun layer to your projects to delight your guests.
Photo via Craftsy member DevaCWilliamson
Sweet pastry cupcake toppers
In the course Tiny Cupcake Toppers with Sheryl Bito, Craftsy member and cake artist Deva C Williamson created these beautiful and delectable Sweet Pastry cupcake toppers. From miniature macarons and tiny key lime pies to pint-sized coconut cakes, these small-scale fondant decorations make the perfect toppers for cupcakes that look just as delicious as they taste.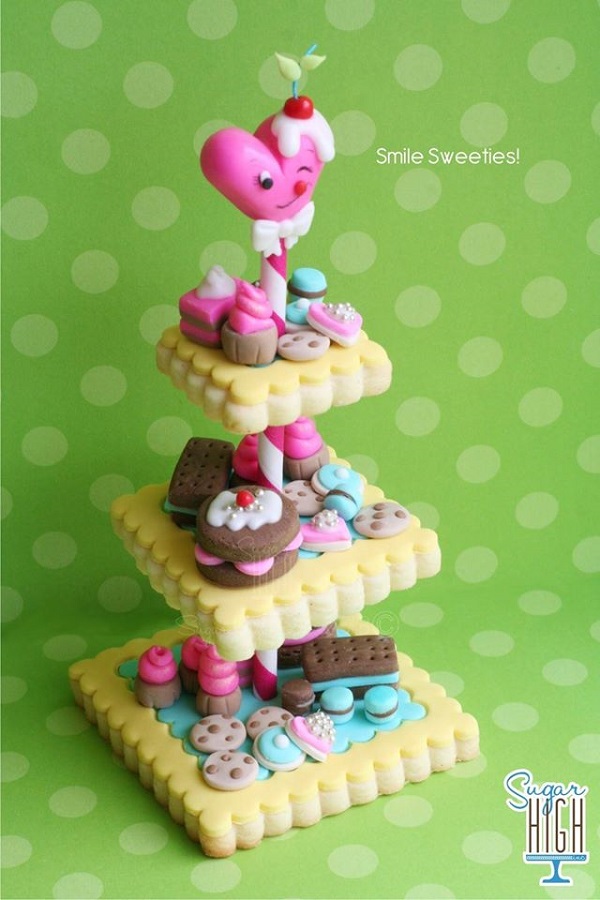 Photo via Craftsy instructor Brenda Walton
Fondant pastries on cookie tower
Inspired by Bakerella's tiny cookie stand, Bluprint instructor Brenda Walton created this precious tower made of sugar cookies and a paper straw filled with the most adorable miniature pastries made out of fondant! Each little confection was carefully and delicately modeled and decorated to sit atop the three layers of fondant-covered cookies.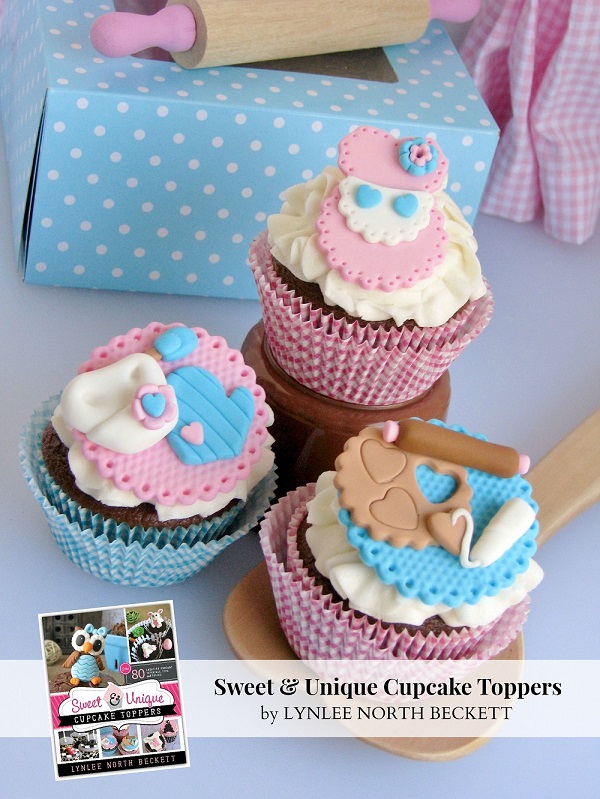 Photo via Lynlee's
Baking cupcake toppers
And for any baking aficionado, you can't forget the essential baking tools! This "Baked with Love" cupcake set from my book Sweet & Unique Cupcake Toppers turns the necessary components, such as an apron, rolling pin and spatula, into miniature fondant designs, perfect for your smaller confections.