Ermine frosting, flour buttercream, cooked milk buttercream…whatever you call it — it's delicious!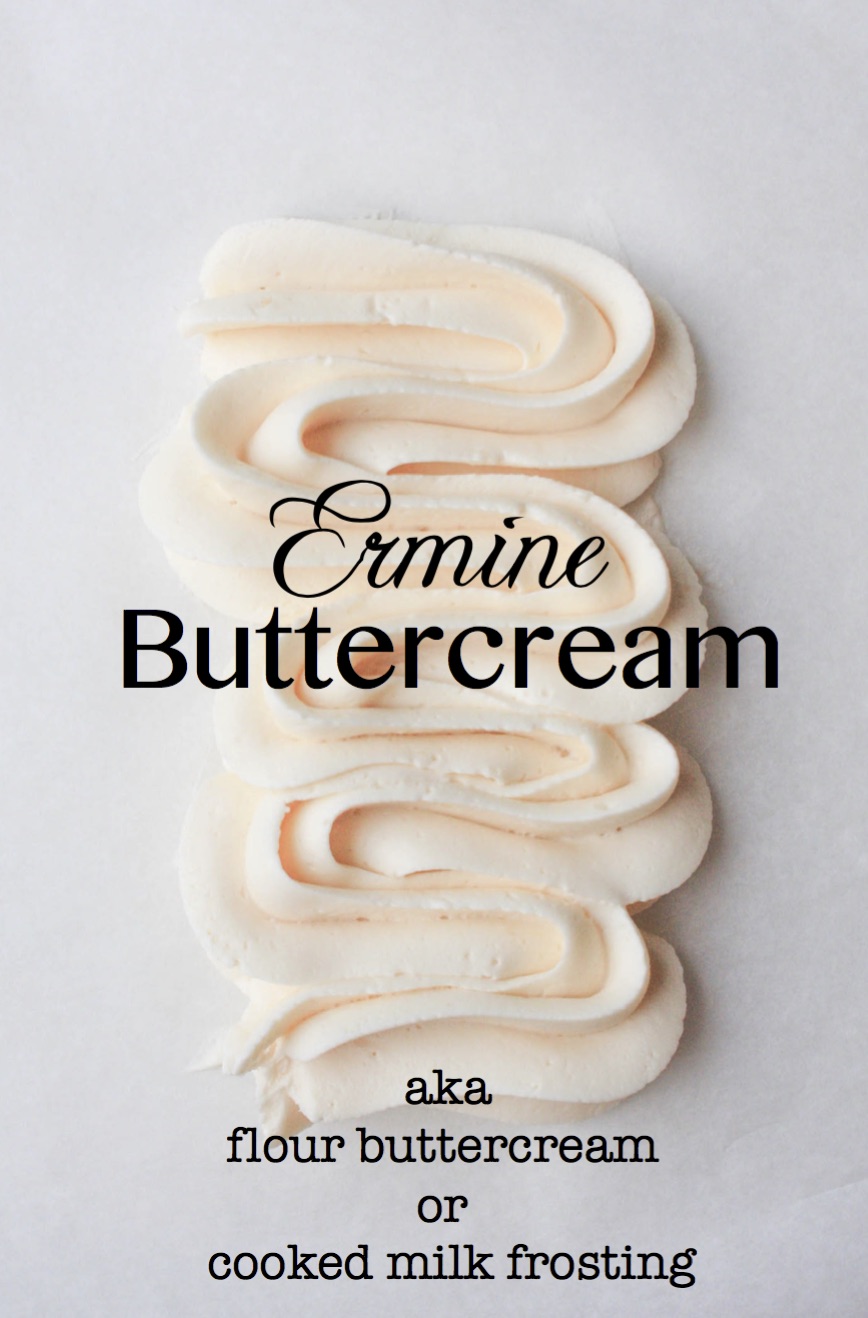 Photos via ErinBakes
If you haven't tried this frosting yet, I can't say I blame you.
I had ignored it for years because of my devotion to Swiss meringue buttercream and because of its less-than-appealing names. Who wants a mouthful of flour? This should really be called pudding buttercream or cooked custard frosting. Flour buttercream needs a re-brand!
This is the perfect frosting to make if you love the ease of making American buttercream, but aren't thrilled with it's sweetness or texture.
Flour buttercream is light, fluffy and smooth without the hassle of having to boil sugar or make a meringue. It also holds up well in warmer climates. In short, it's a combination of everything you love about the two most popular buttercreams. Perfection! 
I've taken this recipe one step further by switching up the thickener.
Using cornstarch gives you the ability to conveniently cook the custard base in your microwave. Can I use the word perfection too much? If you prefer, you can totally kick it old school by using flour and cooking the custard in a pot on the stove. Just double the amount if you substitute flour for the cornstarch. 
If there already wasn't enough to love about this frosting, there's more!
It's very easily adapted for people with dietary needs. I've gone ahead and taken care of gluten for you (you're welcome). For a dairy allergy you could just as easily swap in any non-dairy liquid for the milk and shortening for the butter. And if you just can't stray too far from your American buttercream roots, go ahead and use half butter and half shortening instead of all butter.
Flour buttercream recipe
Makes 2 cups of frosting
Ingredients:
1 cup milk
1 cup sugar
2 1/2 Tbsp. cornstarch
Pinch salt
2 tsp. pure vanilla extract
1 cup (2 sticks) unsalted butter, room temperature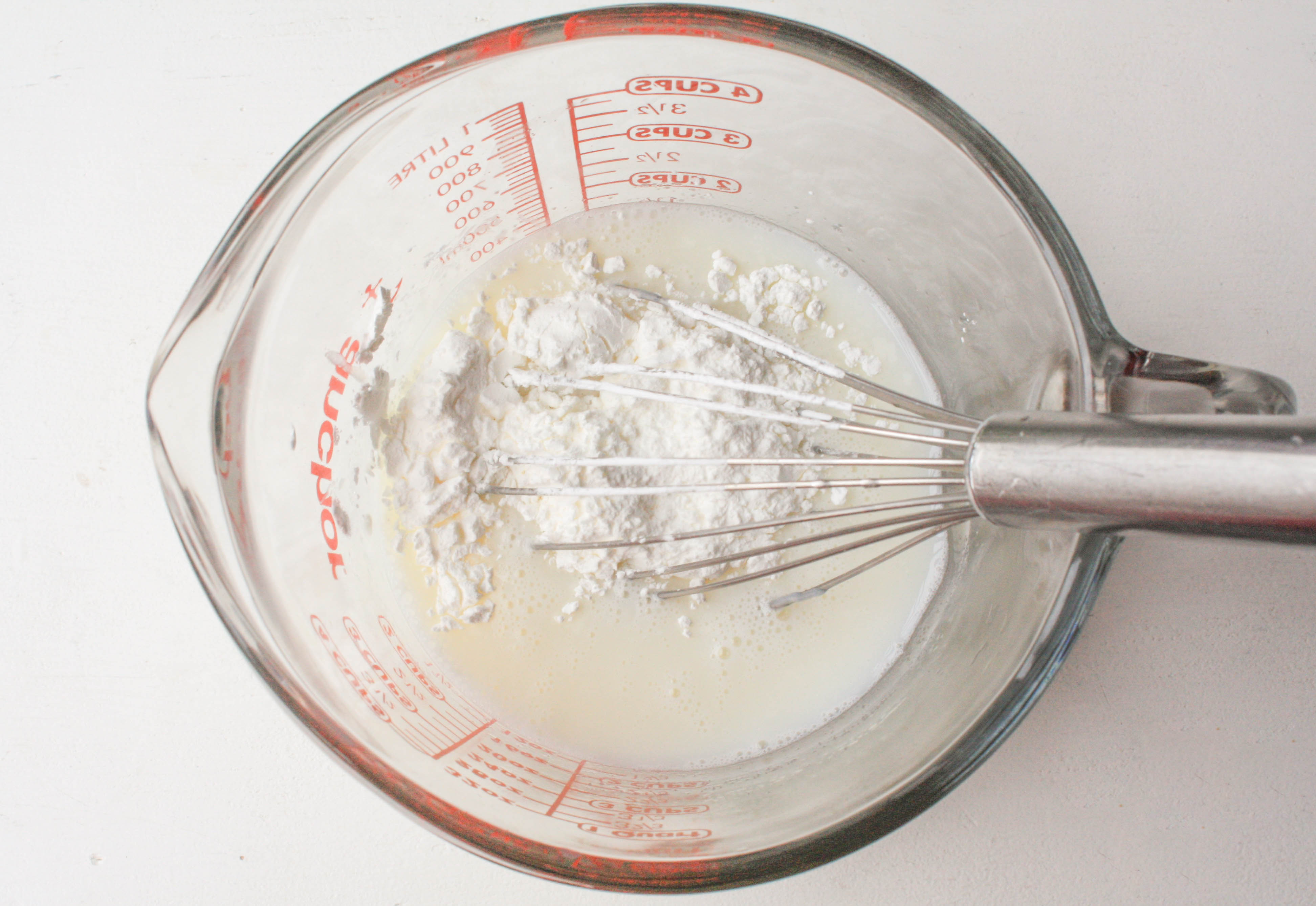 Step 1:
Combine milk, sugar, cornstarch and salt in a microwave-safe bowl and whisk until combined. I just used the same 4-cup measuring cup that I used to measure the milk. (Less dishes, yay!) Microwave the milk mixture for 2 minutes on high heat. Place the cup or bowl on a plate first just in case the mixture bubbles over a little. 
The sugar will have settled back down to the bottom, so stir the mixture well with a rubber spatula. Return it to the microwave and cook for another 2 minutes on high heat. Stir again and cook for another 2-3 minutes on high.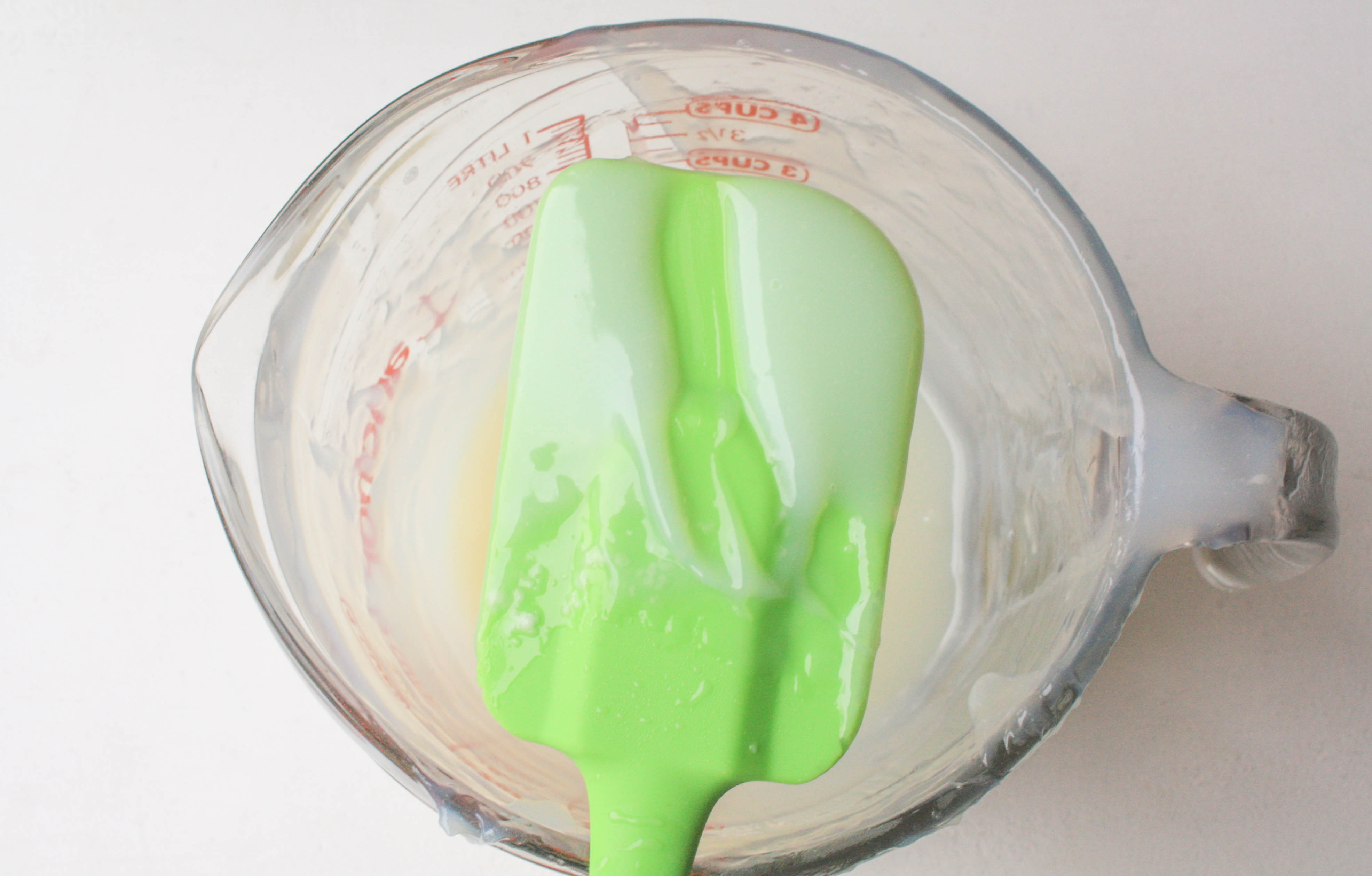 At this point the mixture will have thickened significantly. It should be about the consistency of mayonnaise and hold a solid line when you run your finger across the spatula.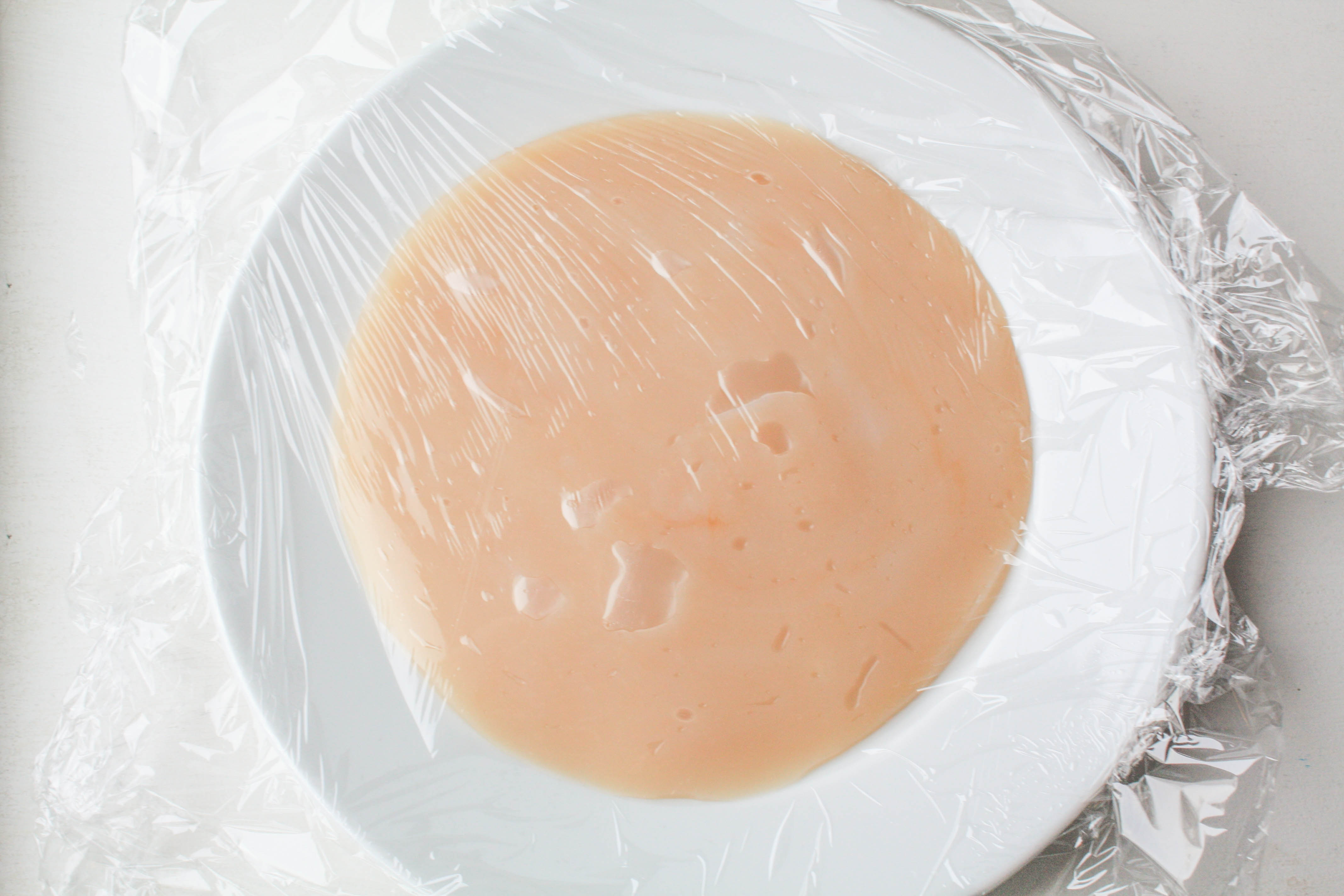 Step 2:
Whisk in the vanilla extract and pour the custard into a shallow bowl or plate. Press plastic wrap against the surface of the custard to keep it from forming a skin. Allow it to cool completely at room temperature or in the fridge.
Pull your butter at this point (if you haven't already), so that it comes to room temperature while the custard is cooling.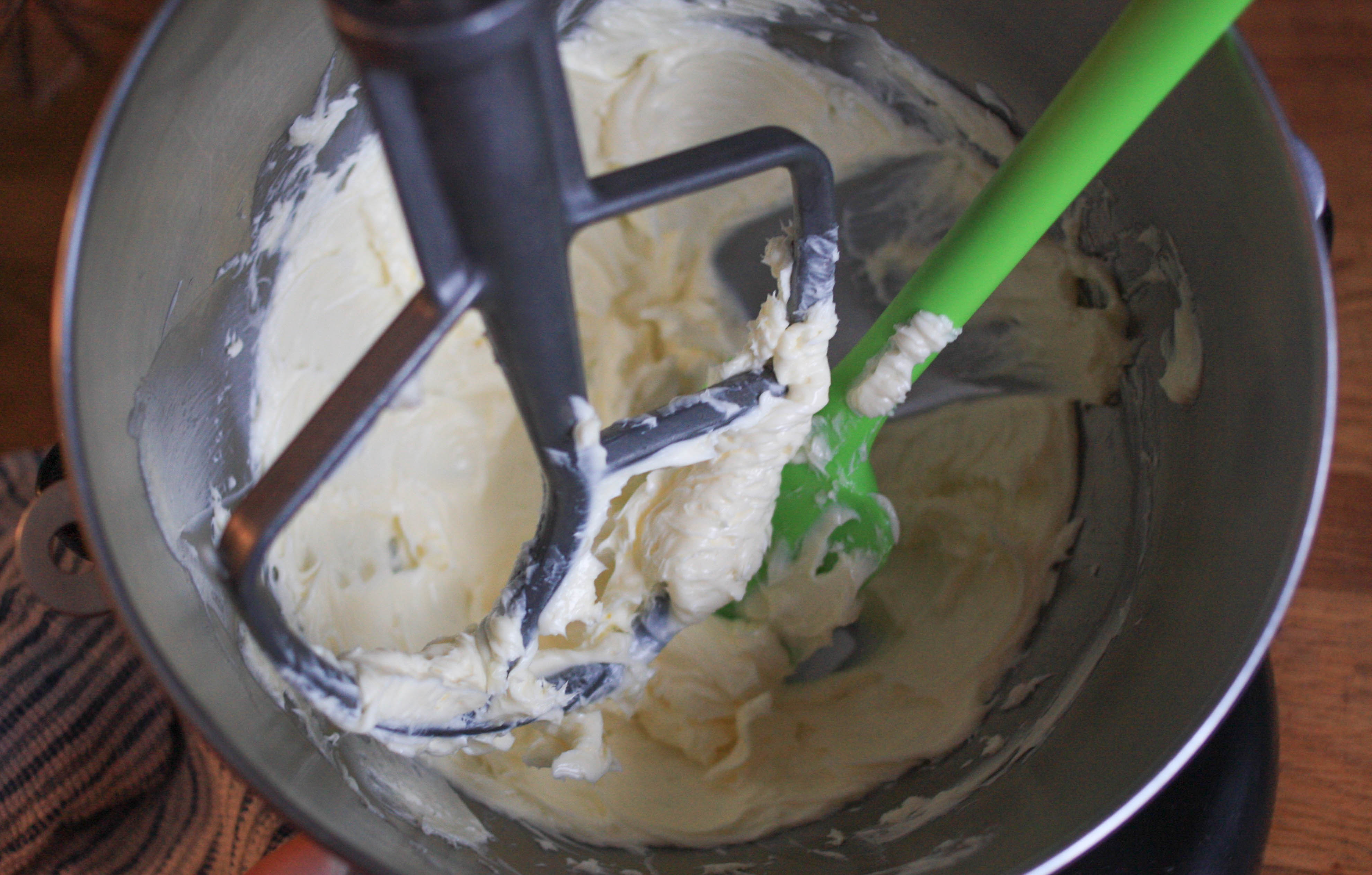 Step 3:
In the bowl of a stand mixer fitted with the paddle attachment, or using a hand mixer, cream the softened butter until light and fluffy, about 3-5 minutes.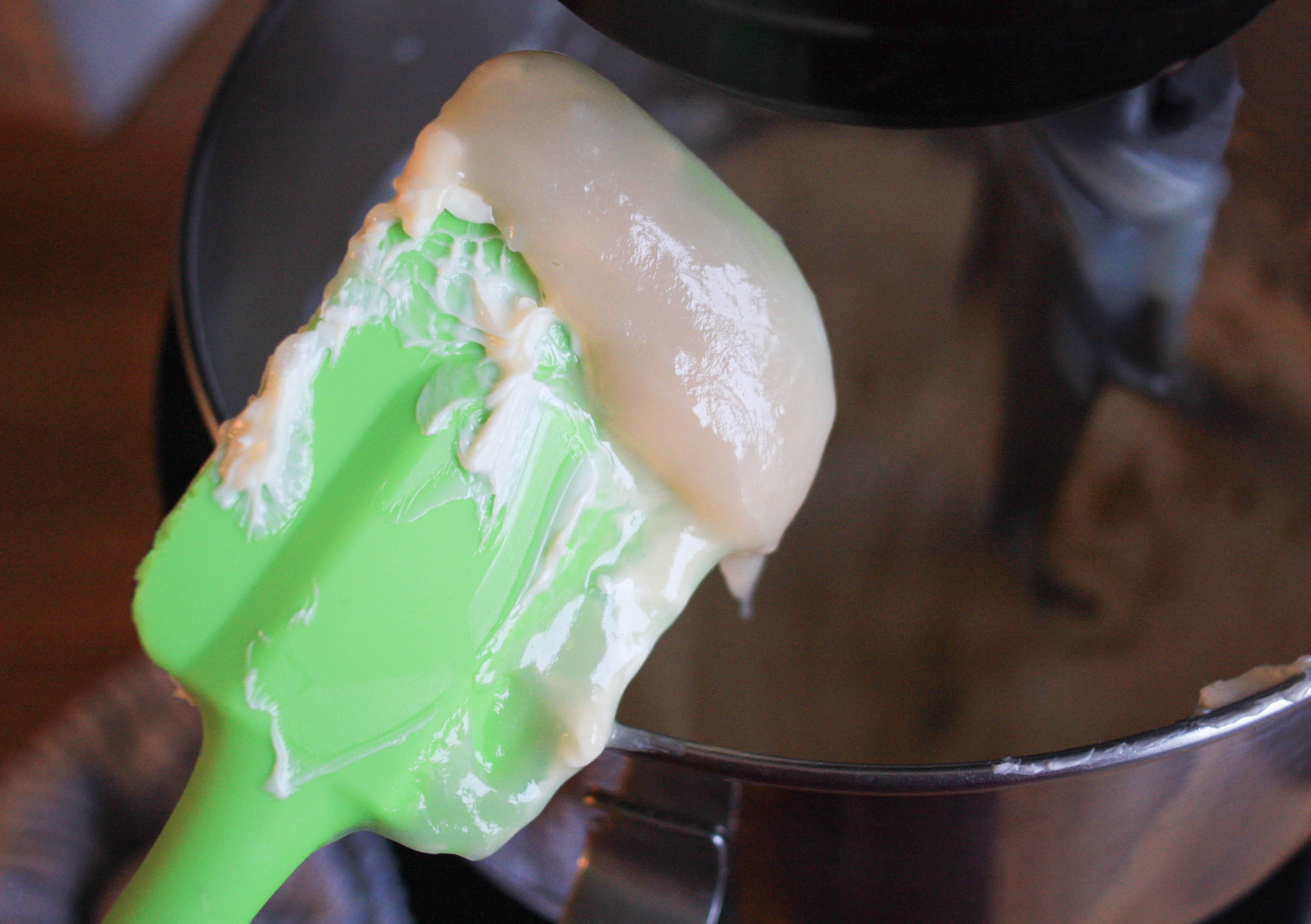 Step 4:
Scrape down the sides of the bowl. On slow speed, add the custard to the creamed butter a little at a time until fully incorporated. Turn the mixer up to medium and beat until light and fluffy, approx. 3-5 minutes more.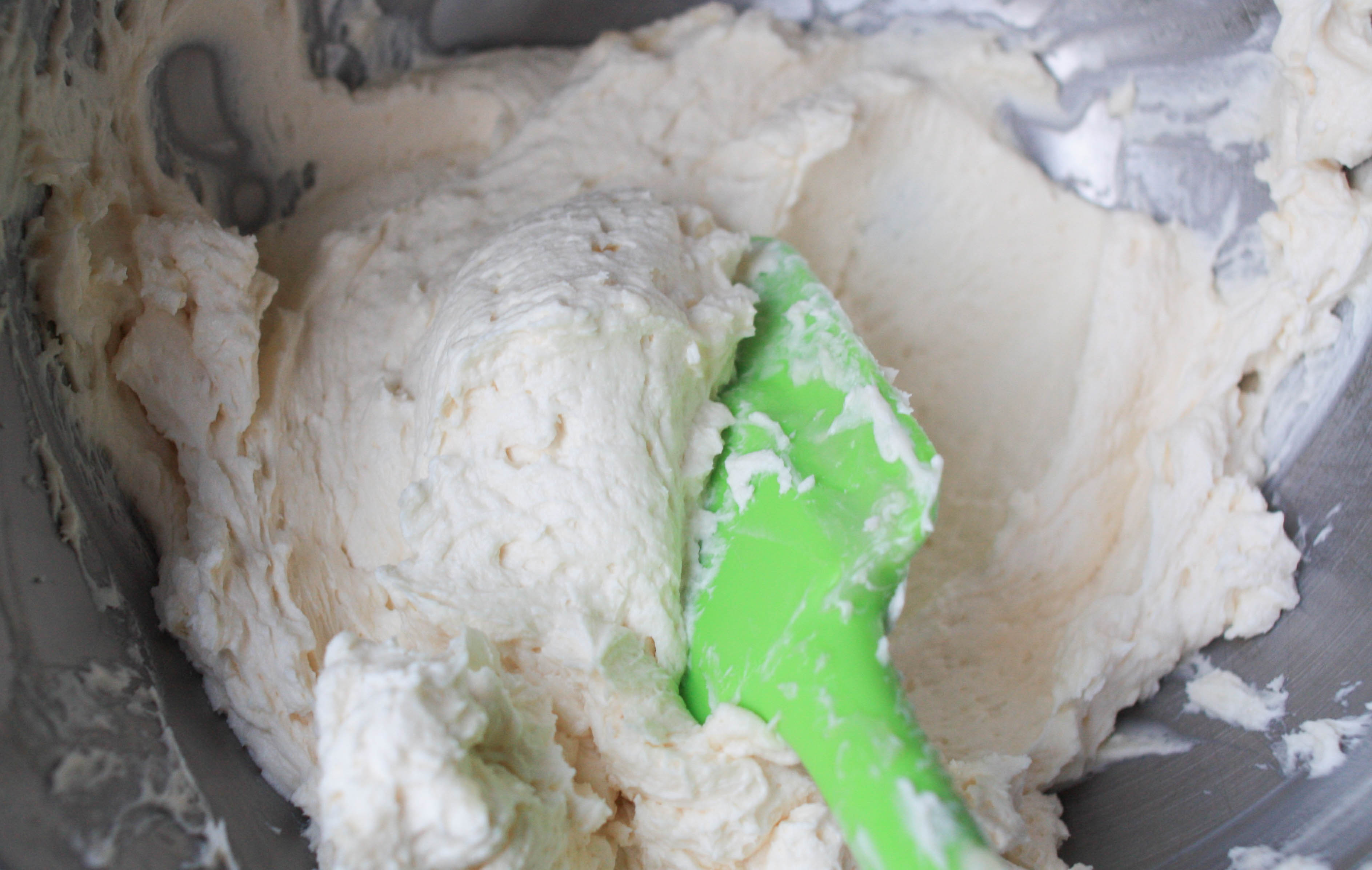 Your flour buttercream is ready to be used! Store extra frosting refrigerated in an airtight container for up to 5 days. 
Have you tried flour buttercream?