Fingerless gloves knitting patterns are perfect for fall when you need just a little bit of warmth. These gloves are ideal for the transition from fall into winter, too! (Check out crochet patterns here.)
Of course, what most knitters love about fingerless gloves is that they're way easier than gloves that do have fingers. There's very little shaping, if at all, and you can whip up a pair in just a weekend. Fingerless gloves knitting patterns are also nice because they often just require one skein of yarn.
Grab a skein of soft, pretty yarn and choose one of these FREE fingerless gloves knitting patterns for your next weekend project.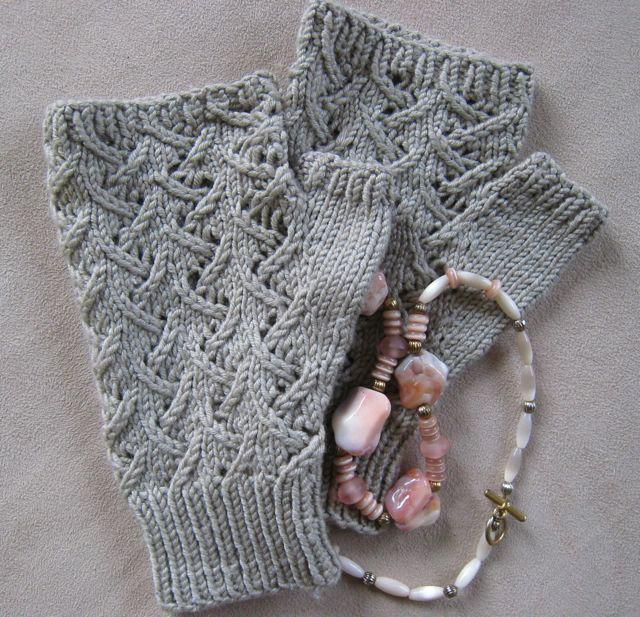 Photo via Craftsy member snapperknits
1. Cafe au Lait Mitts
You only need one skein of yarn to work up these beauties. The lace pattern gives the gloves an elegance you won't find with stockinette stitch. I think this lace pattern would be lovely on a matching scarf, too!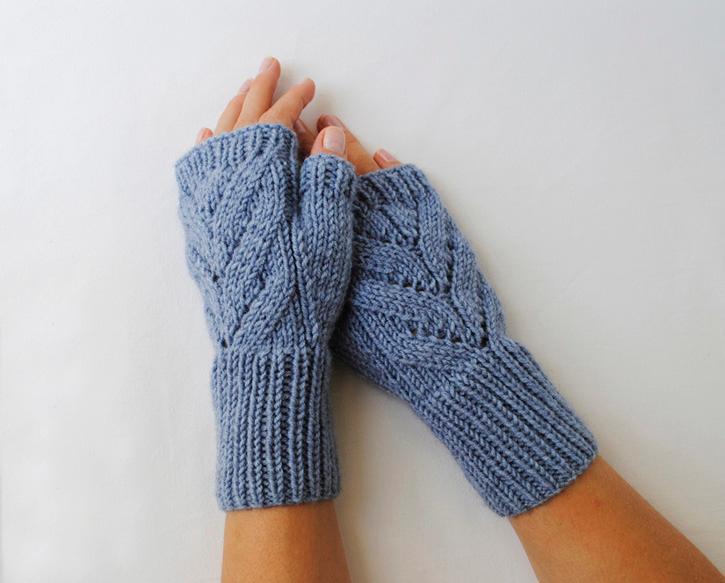 Photo via Craftsy member valknitting
2. Leaves Fingerless Gloves
Gloves with a lace pattern like this offer the perfect amount of stretch so that your gloves stay nice and snug around your hands. You could even extend the ribbed cuff for extra warmth on your arms  — a nice solution for those coat sleeves that seem to always slide up and expose your skin to the brisk air.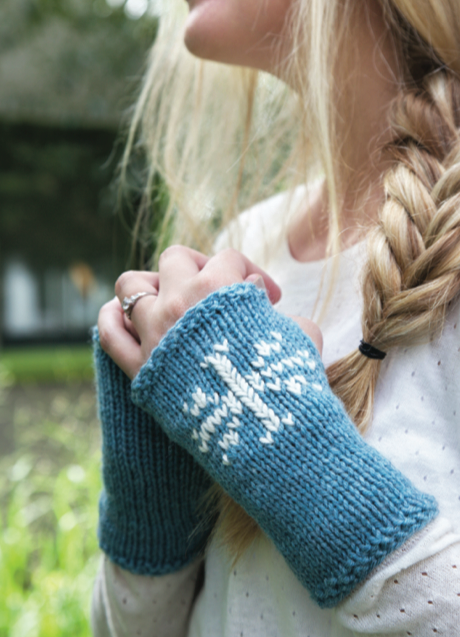 3. 1 Hour Fingerless Snowflake Gloves
Are you a fan of duplicate stitch? Whether you're a pro or brand new to the technique, you'll stitch these fingerless gloves in no time. They'd make perfect presents, and you can even change up the design on the gloves so it's customized for each recipient.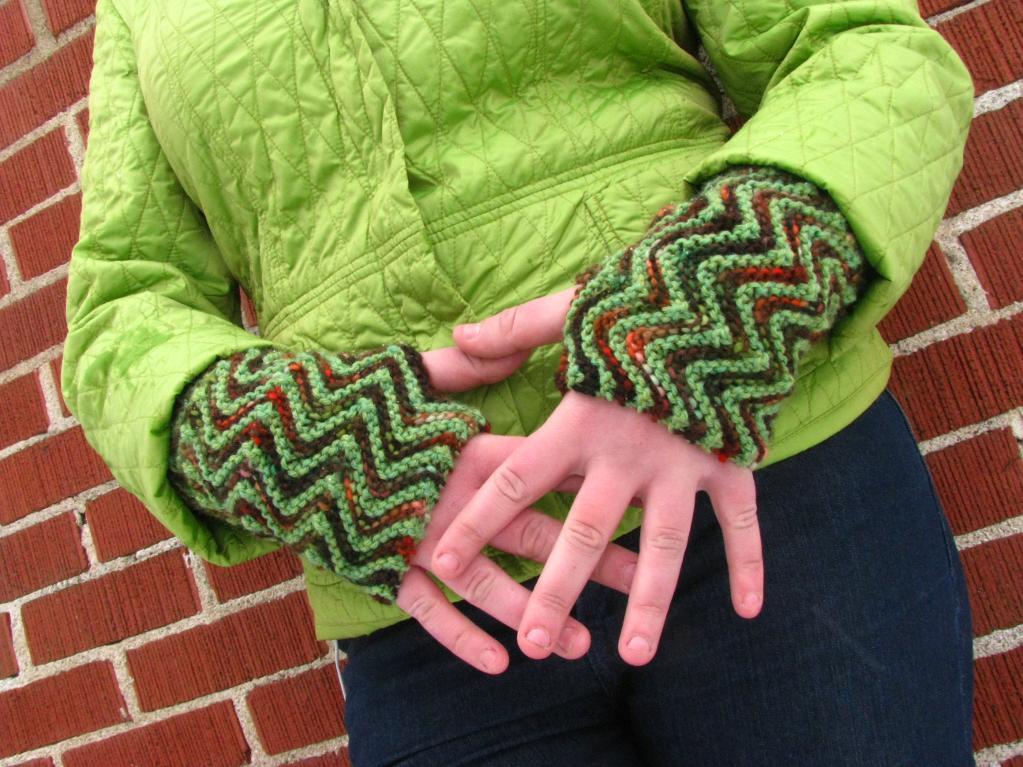 Photo via Craftsy member wholeearthed
4. ZigZag Fingerless Gloves
Designer wholeearthed says that if you can make a knit stitch, you can easily learn this zigzag pattern. You'll also get plenty of practice changing colors. Need a quicker knit? Use a variegated yarn and get zigzags that change color on their own!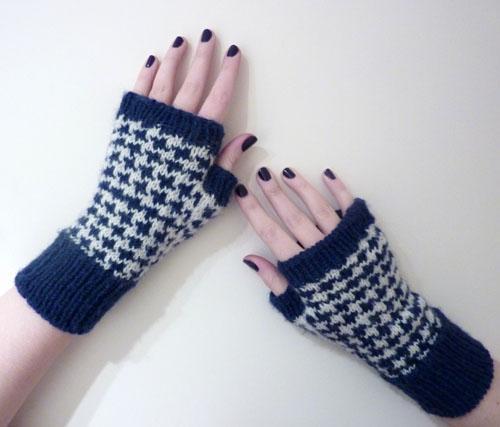 Photo via Craftsy member Melonby
5. Houndstooth Handwarmers
Stranded colorwork can create so many different patterns, including the houndstooth in these fun gloves. If you're new to stranded colorwork, work up some swatches from Sunne Meyer's Stranded Colorwork: Basics & Beyond class before you tackle these gloves.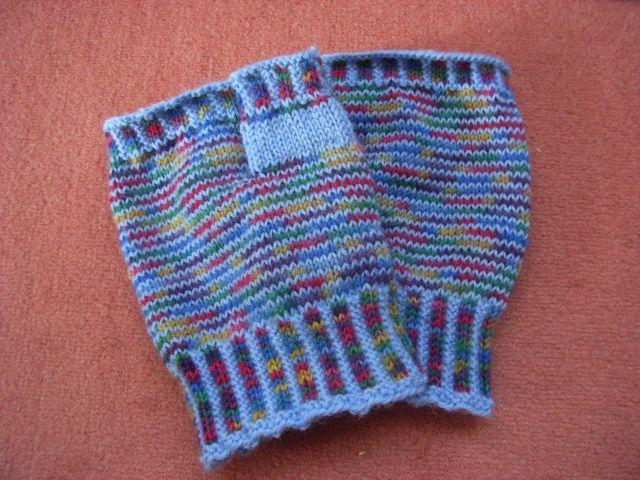 Photo via Craftsy member stoperror
6. Sybilla Fingerless Mitts
The designer of these mitts originally stitched them for a friend's birthday. The friend loved the mitts so much that designer stoperror named the pattern in honor of her friend. This sample was stitched using leftover sock yarn in a variegated color and a solid color, but you could change it up to create any color combination you'd like.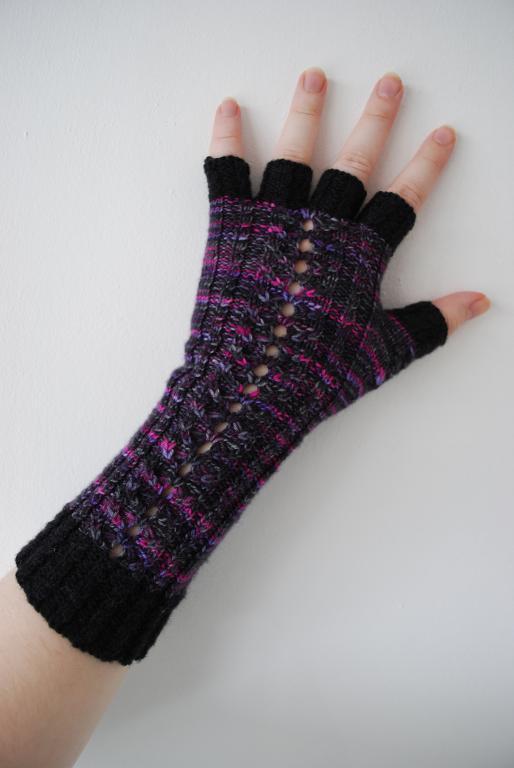 Photo via Craftsy member Nativestar
7. Honey Quartet
If you need to practice lace and cables, this is a great small-scale project to work on. There are four variations on the pattern — it is called quartet, after all! — so you can customize the fingers and length. The glove is designed with negative ease so that you can really show off those lace stitches.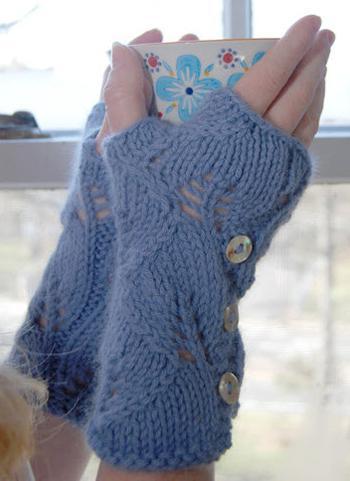 Photo via Craftsy member SweaterBabe
8. Lush Lacy Mitts
Elegance is easy when you wear lacy mitts like these. The pattern was inspired by the designer's love of vintage lace and fancy evening gloves with pearl buttons. This pair of gloves, of course, is dressed down a bit in comparison so that you can wear them every day.