Everybody needs a pair of crochet fingerless gloves to stash in their pocket when the chill hits this fall and winter. Fingerless gloves are simple to crochet, thanks to the rectangular shape, and easy to wear. (Looking for knitting? Right here.)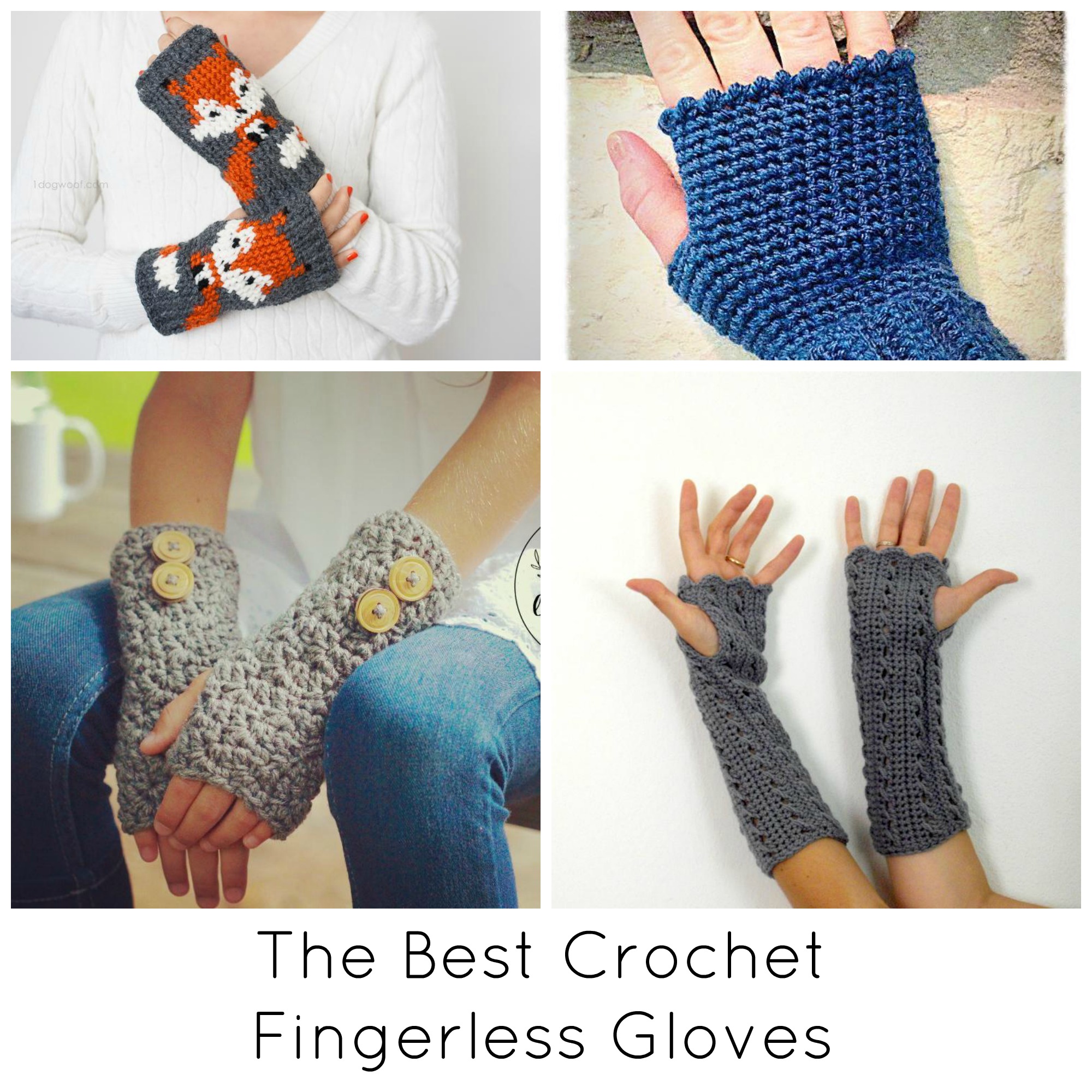 They're also a great chance to try out techniques like colorwork, since they're small and you don't have to stress too much about messing it up. Ripping back a crochet fingerless glove is, after all, so much less painful than ripping back something like a garment!
If you have a healthy yarn stash, you probably won't even need to buy new yarn to make these crochet fingerless gloves. They require smaller amounts of yarn, which also make them great gifts.
Check out these 11 great-to-stitch crochet fingerless gloves patterns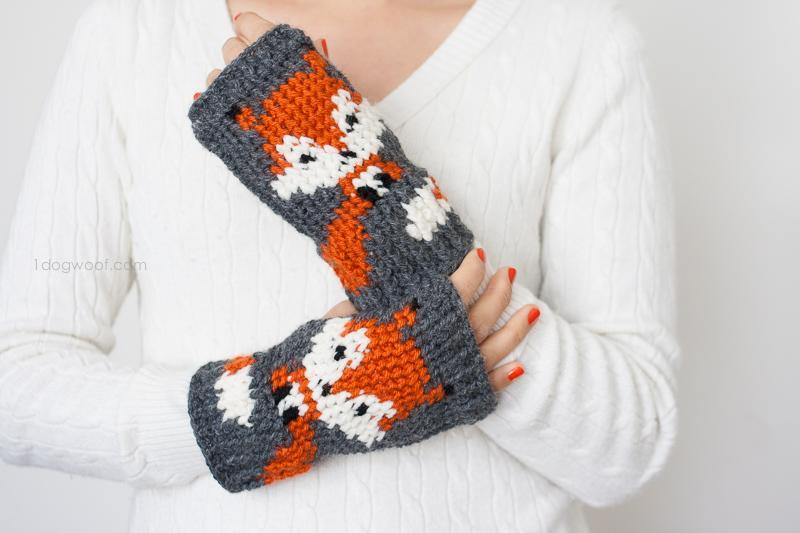 Photo via Craftsy member ChiWei
1. Fox Handwarmer / Fingerless Gloves
Whether you're itching to try colorwork or are already a colorwork expert, these cute gloves could be your next fall project. The fox's tail wraps all the way around the glove, giving you not just a cute glove but also a warm glove!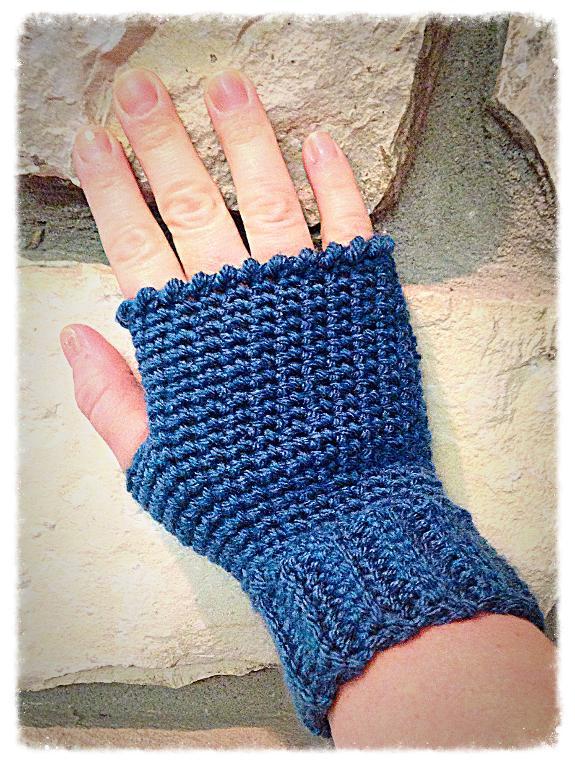 Photo via Craftsy member carafeliz
2. Hi-Five Fingerless Gloves
If you need to adjust the size of these gloves, simply go up or down a hook size. You can even change up the weight of the yarn if you'd like. Because the stitch is so simple, it's easy to customize these beauties.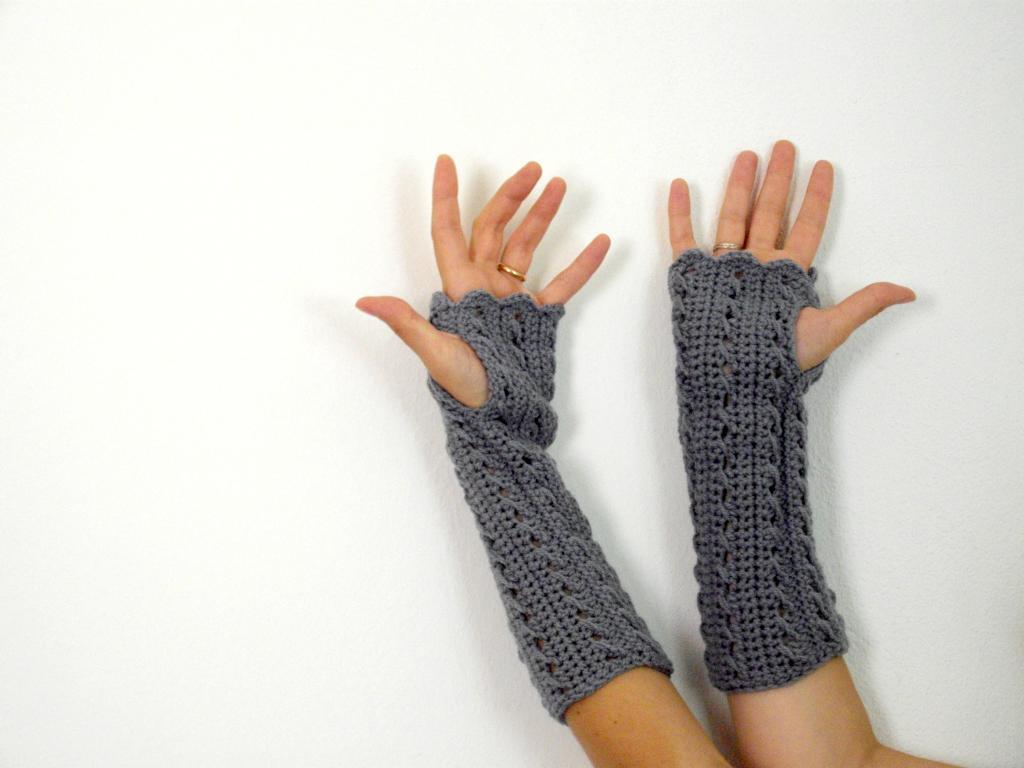 Photo via Craftsy member Lisa Davi
3. Tabitha Fingerless Gloves
These gloves are a bit longer and therefore require more yarn than other fingerless gloves, but the result is worth it! The longer length is great for keeping your arms warm even as cold air sneaks up your sleeves.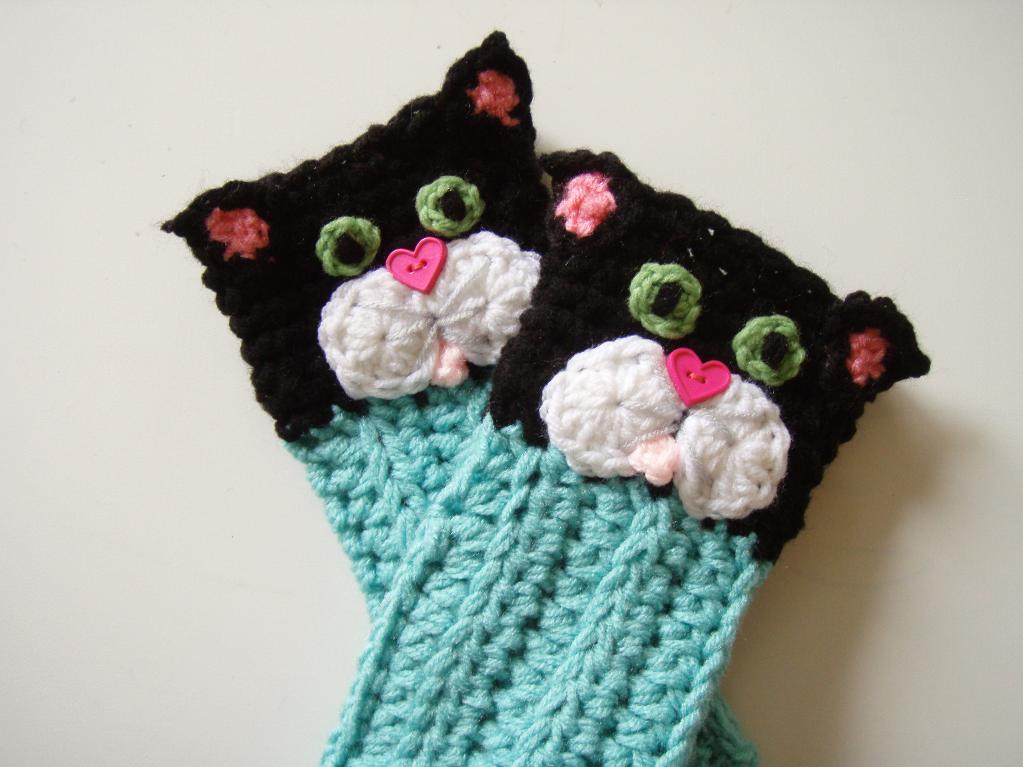 Photo via Craftsy member prettythings55
4. Kitty Cat Fingerless Gloves
Meeeow! These gloves are perfect for cat lovers and anyone else who loves a dose of cuteness in their accessories. The pieces of the cat's face are crocheted separately, so be prepared to do some seaming.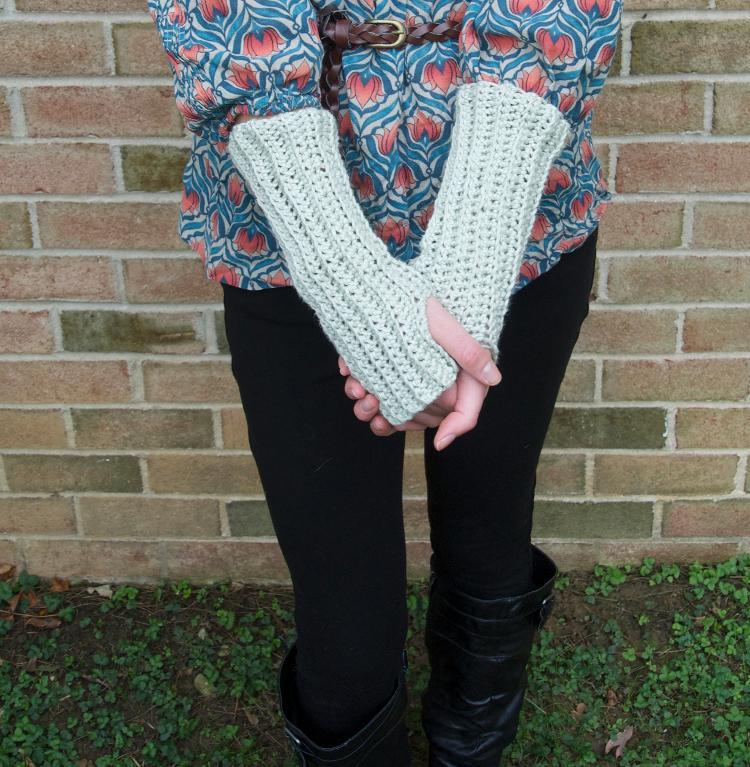 Photo via Craftsy member Abigail Haze
5. Austere Wrist Warmers
This pattern has a super simple stitch that you'll memorize quickly, making these gloves great for last-minute gifts. You'll need to know how to work in the back loops to give the gloves a bit of texture. (Check out our tutorial all about working in the back loops if you need a reminder!)
Photo via Craftsy member LittleMonkeyShop
6. Shannon's Fingerless Gloves with Flowers
When a pair of plain fingerless gloves just doesn't cut it, try a little embellishment like these flowers. Scrap yarn will work just fine for the flowers and the shell border. Check out designer LittleMonkeyShop's other patterns for a matching cowl, boot cuffs, and ear warmers.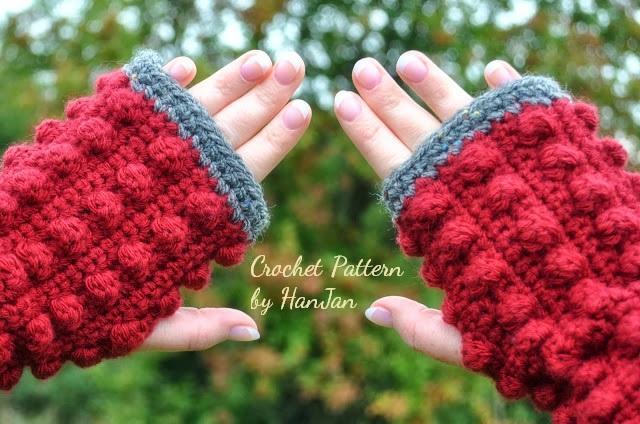 Photo via Craftsy member HanJanCrochet
7. Fingerless Bobble Crochet Gloves
A note to all you American crocheters: this pattern is written in U.K. crochet terms, so check out our handy chart to make sure you're translating the terms correctly. Otherwise your gloves won't turn out the way you expect them to!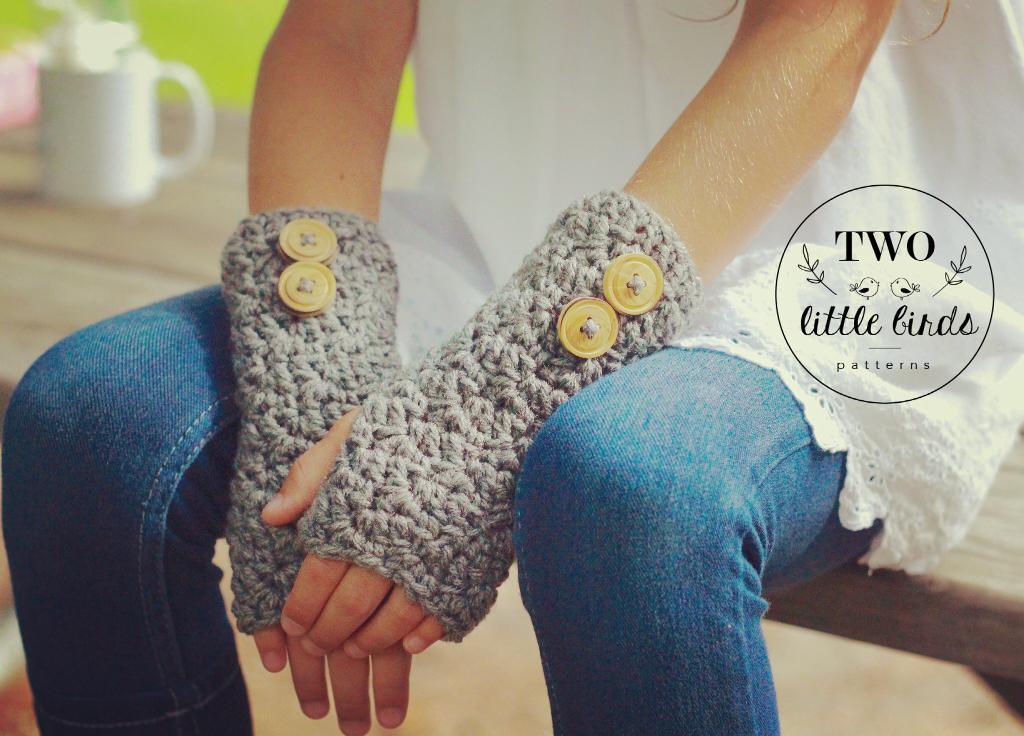 Photo via Craftsy member TLBPatterns
8. Stella Fingerless Gloves
Most of us have a couple of buttons we've been saving for a special project. This would be a great opportunity to use them. Use a light-colored yarn like the one pictured here if you really want to show off that pretty texture.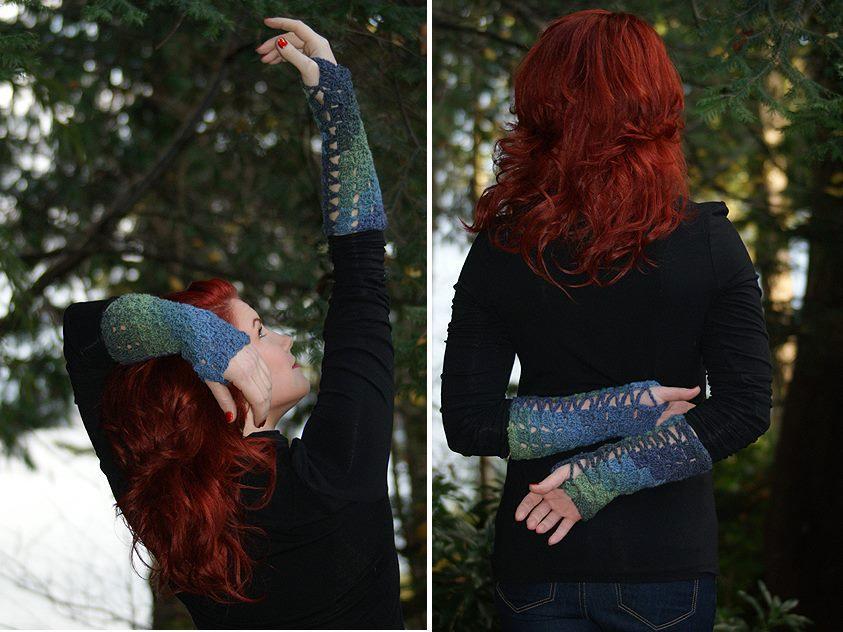 Photo via Craftsy member Crochet4my
9. Box Stitch Fingerless Gloves
Experiment with box stitch, a gorgeous textured stitch, as you whip up a new accessory. It's simple to customize the length of these. Plus, the lace-up sides that double as thumb holes allow you as much or as little coverage as you'd like on your hands.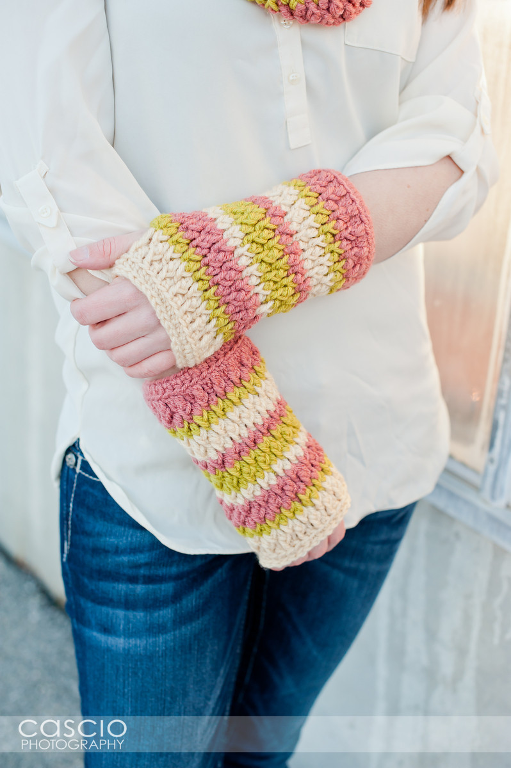 Photo via Craftsy member Sweet Kiwi Croc
10. Firecracker Fingerless Gloves
These front-post double crochet stitches are begging for you to try out lots of different color options. Stripes, variegated colors, solids — they're all contenders for this pretty pair of gloves. Instructions for adjusting the size are included.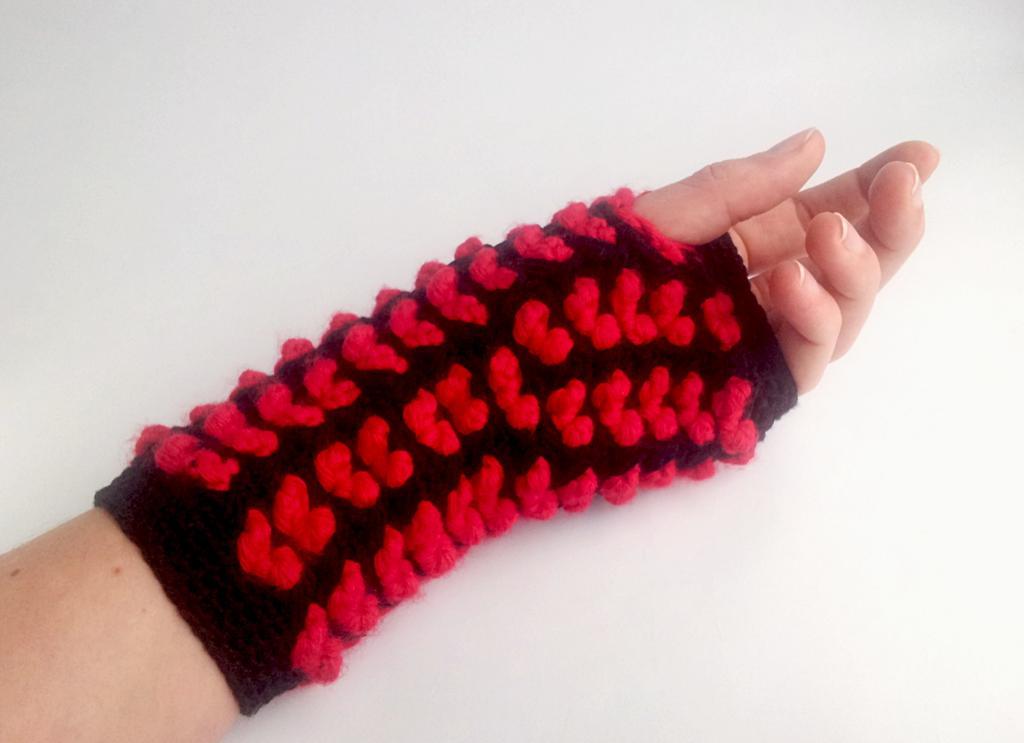 Photo via Craftsy member Recoverista
11. Queen of Hearts Fingerless Gloves
These fun little hearts are easier to create than you think! If you can make a bobble stitch, then you'll have no problems with this funky texture. The pair pictured here was worked up in a cotton, which is perfect for those milder days before the snow begins to fall.