Editor's Note: This giveaway has wrapped up, and we've contacted the winners via email. Congratulations to all who won, and thank you to everyone who participated!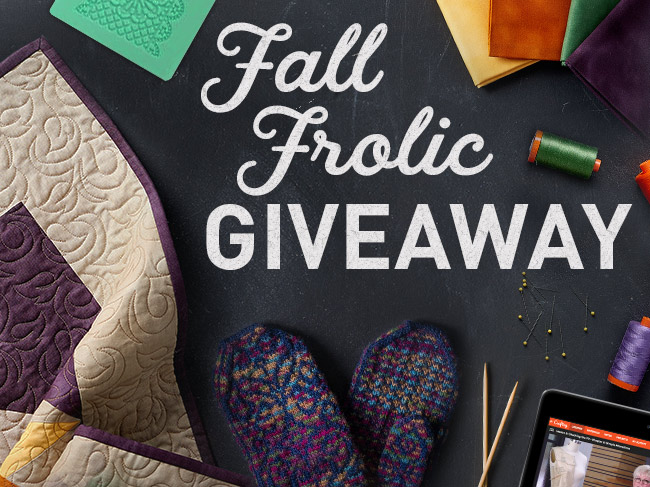 It's the final week of Fall Frolic, and we're going out with a bang! Click the images below to check out the prizes — worth over $1,200. And don't forget to come back next week when we reveal our winners.
And remember — you can stay up to date on all the giveaway action by following us on Facebook or subscribing to the blog.