Fall is such a beautiful time of year, and many of us want to spend time outside. The weather can be fickle in autumn, though, so you need lots of great fall accessories for layering. These 10 must-have fall crochet accessories will have you covered from head to toe in the dazzling, fiery golden hues of the season.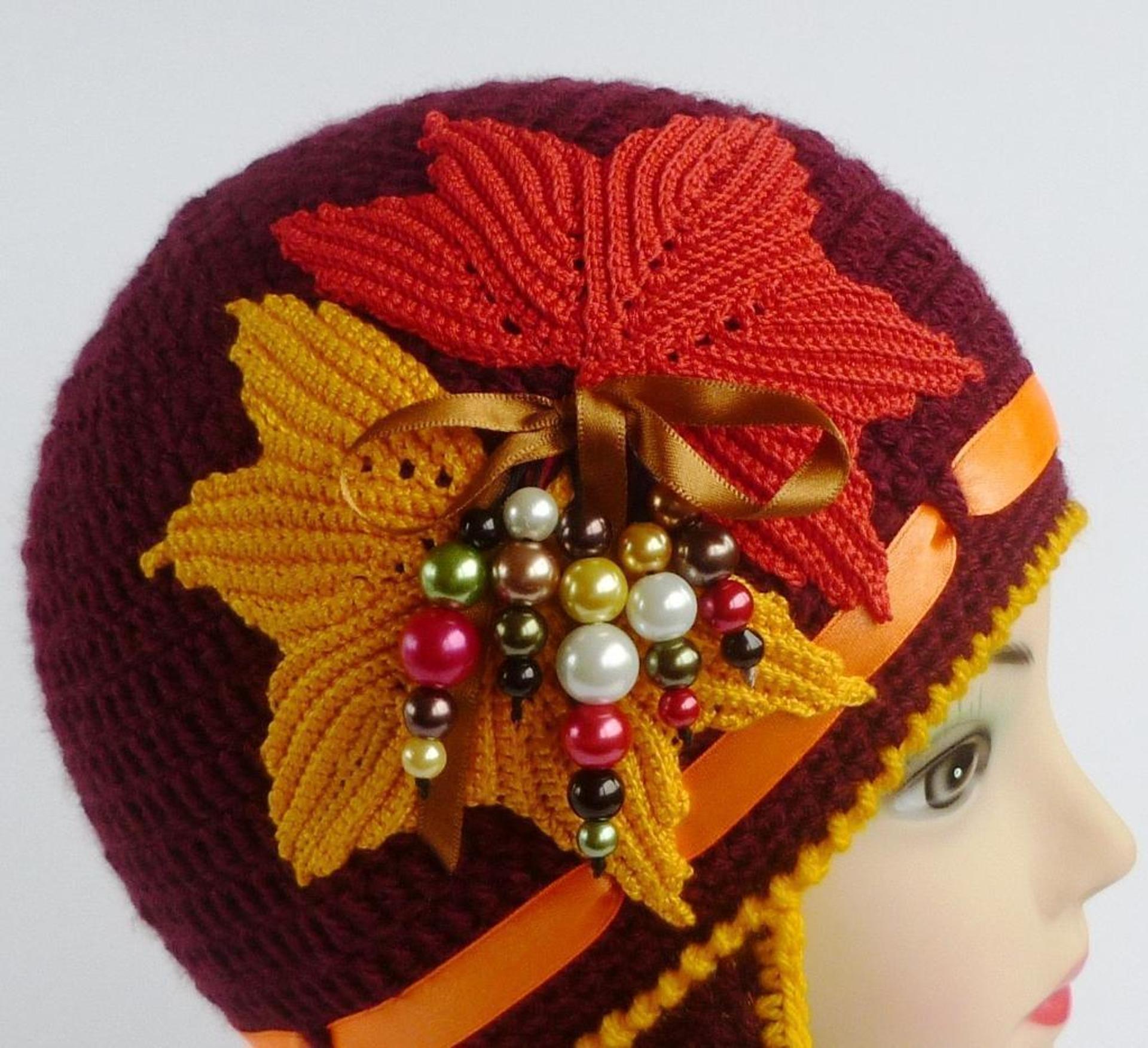 Photo via Luba Davies Atelier
1. Golden Autumn Crochet Hat
Colorful leaves are the hallmark symbol of the fall season, and they make terrific appliqués for a variety of crochet accessories. These beautiful red and gold maple leaves perfectly accent a crochet hat with earflaps that will keep you warm on chilly autumn evenings. The extra ribbons and baubles add seasonal sparkle to this hat, making it perfect to wear pumpkin picking or holiday shopping.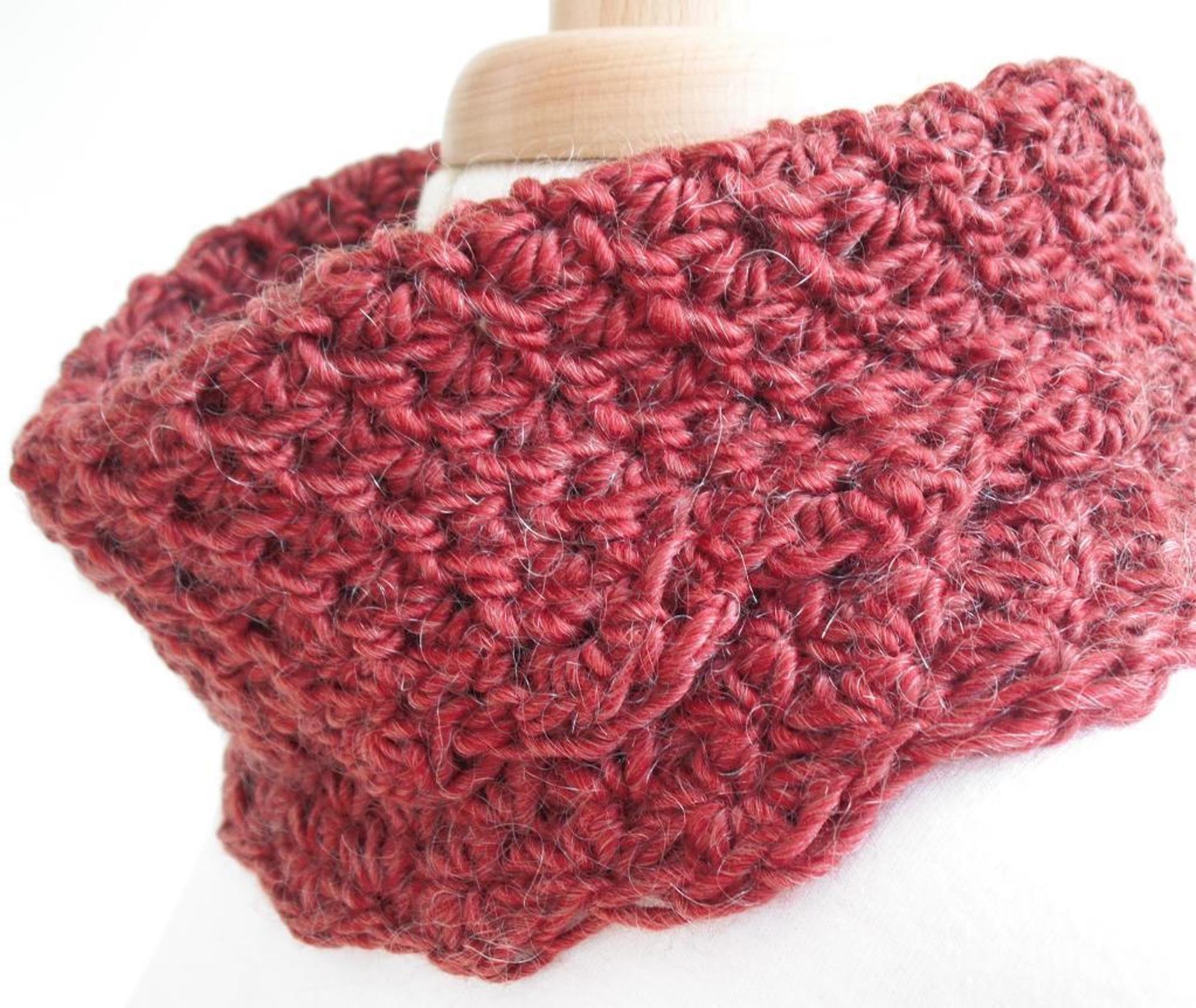 Photo via Agrarian Artisan
2. Textured Autumn Cowl
Crochet cowls are a terrific fall accessory. Slip them on to keep your neck warm while also adding a pop of color to any outfit. This cowl is designed with a unique textured stitch that looks great on both the right side and the wrong side, making it a reversible, versatile accessory that's fun to stitch. Make it in one of the colors of the season — dark red and vivid mustard are great choices.
Photo via The Firefly Hook
3. Autumn Paradox Crochet Scarf
In the beginning of fall, the colors are bright and vibrant. As we head into winter, they darken and get subtler. These understated hues are often the perfect choice for sophisticated fall accessories, such as this crochet handkerchief scarf that doubles as a narrow shoulder wrap.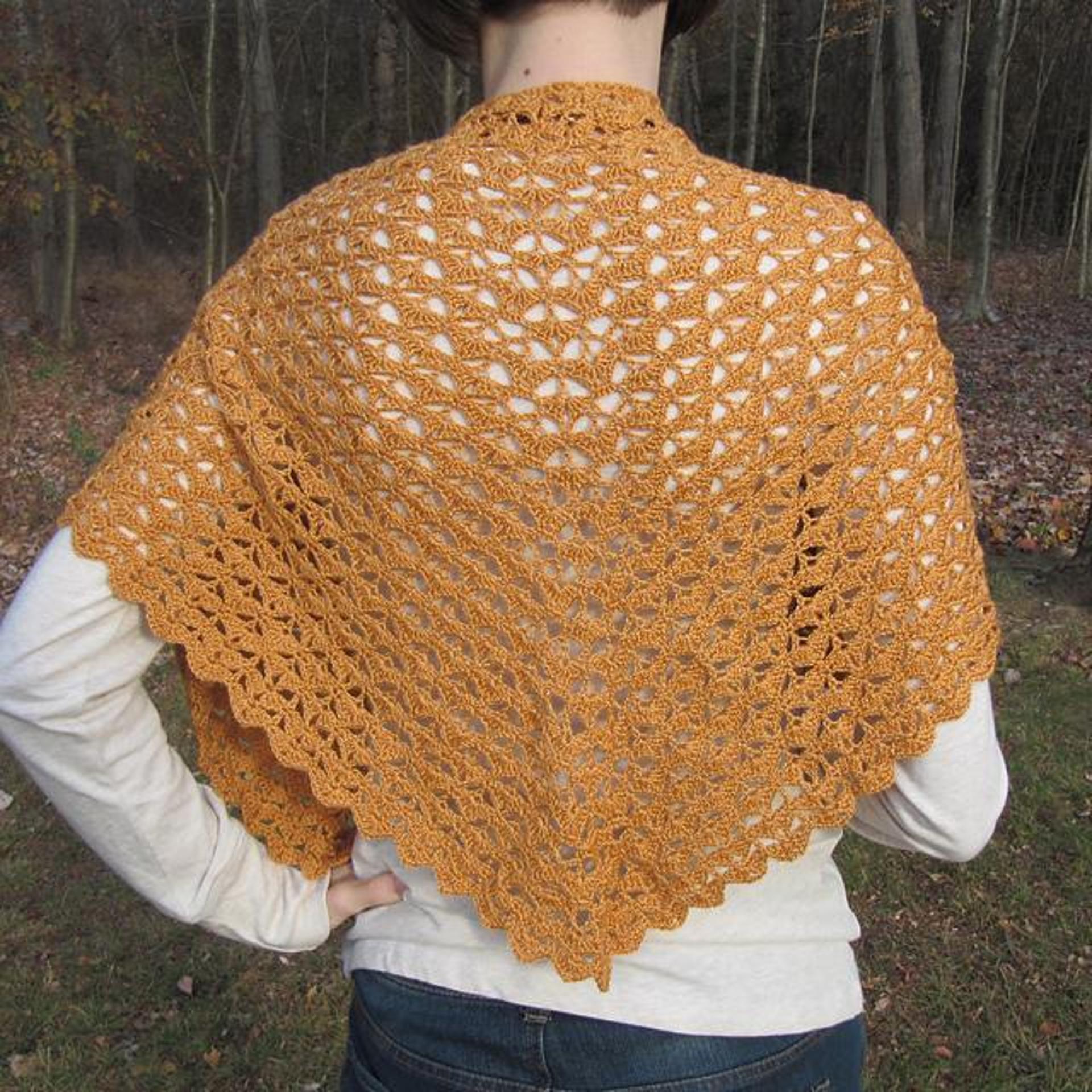 Photo via Lindsey Stephens
4. Autumn Leaves Shawlette
Crochet shawls vary from lightweight to extra bulky, any of which can be right for the fall season. When you need an extra layer but it isn't too cold, go for this lacy, golden design. It's made with only basic crochet stitches that are placed to create an effect of falling autumn leaves. You can wear it on colder days by wrapping it as a scarf and combining it with a jacket.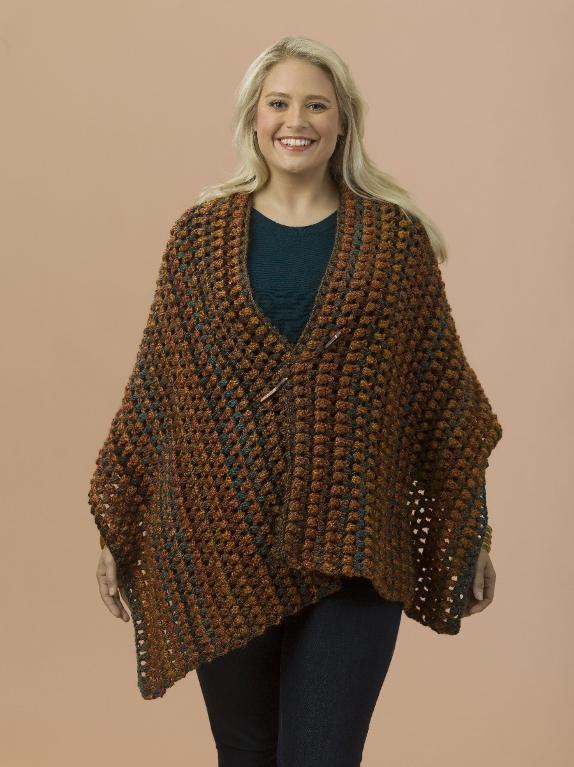 Photo via Hooked On Crafting
5. Tweed Stripes Wrap
This great crochet pattern is designed as a ruana that can double as a lap blanket. A combination of yarns offer terrific texture — just looking at it gives you that fun feeling of stomping on crunchy fallen leaves. The bulky yarn means that this is a very warm wrap, perfect for sitting outside during football games or watching the moon start coming up earlier and earlier.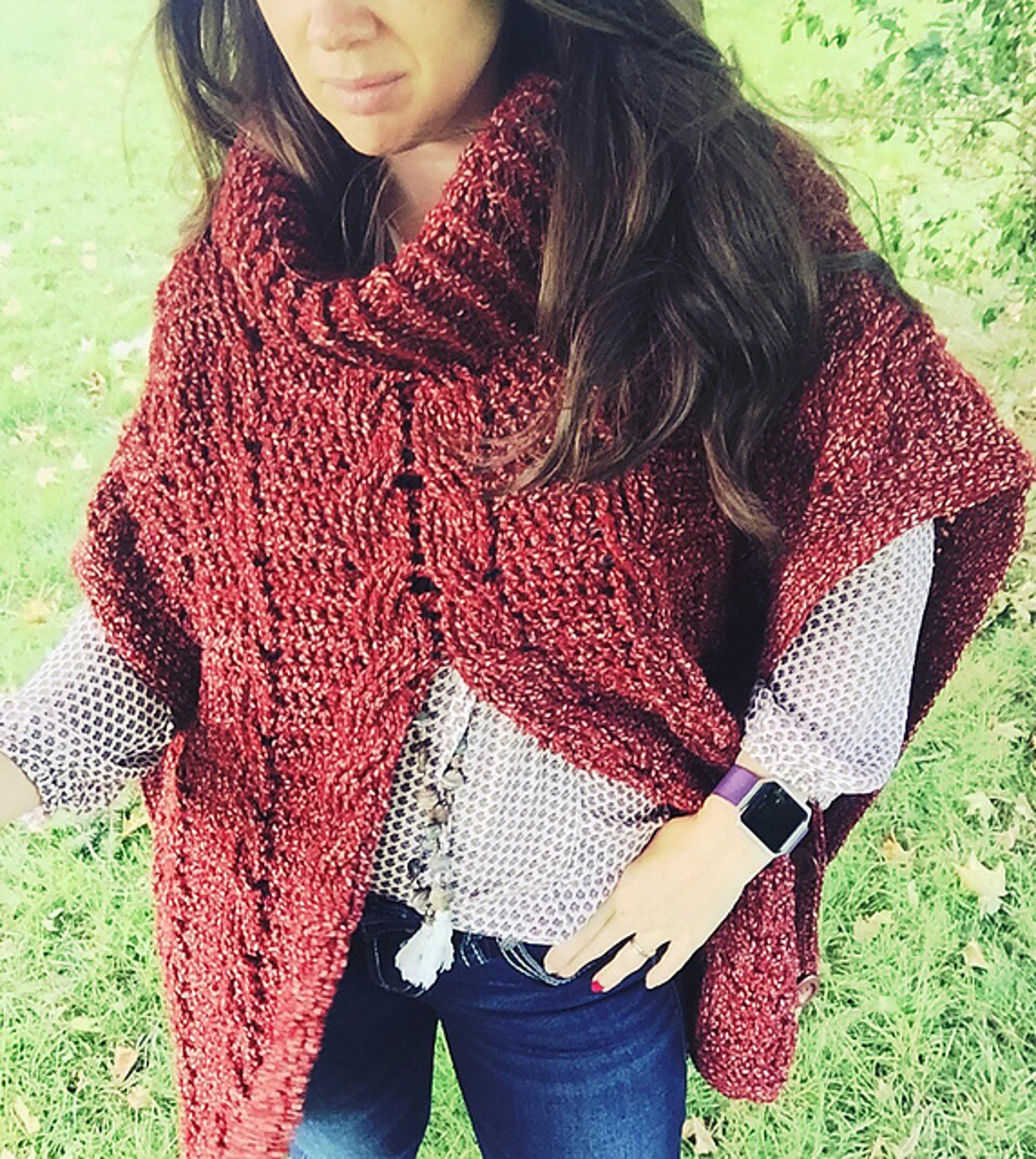 Photo via MJ's Off The Hook Designs
6. Autumn Breeze Cabled Poncho
There's so much to love about this crochet poncho. Its sophisticated, elegant design comes from the cables, which are always fun to practice. With a cowl neck and thick yarn, this is a very cozy autumn wrap. However, it has short sleeves and a mostly open front, making it perfect for layering. The rich red color is reminiscent of candy apples.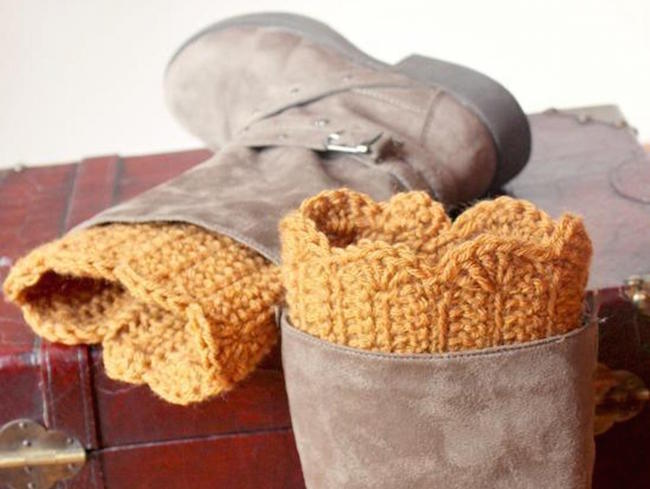 Photo via Autumn Berry Crochet
7. Scalloped Boot Cuffs
Boots are definitely the perfect fall shoe, and you can make them cuter and cozier by adding boot cuffs. These easy scalloped boot cuffs bring in the golden color of autumn light and put a smile on your face when you wear them. These are an easy crochet accessory that requires a minimal investment of both yarn and time.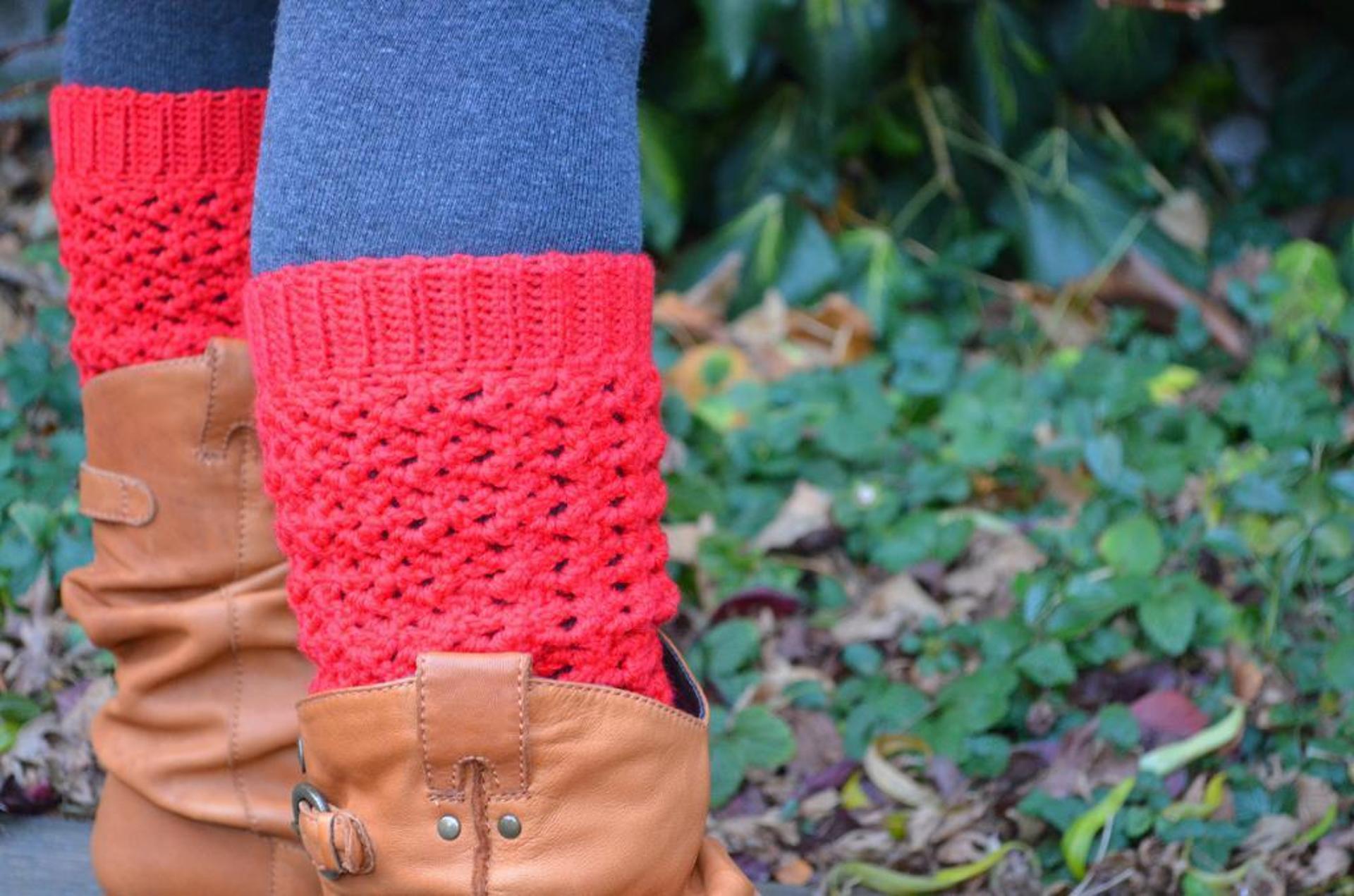 Photo via Vicarno
8. Lacy Leg Warmers 
Boot cuffs are great when it is chilly but not cold; as it gets colder, you might want full leg warmers. You still get the same pop of color out of the top of your boots but you also get more coverage on your legs to keep you warm. These leg warmers have a fun stitch on the body and a ribbed stitch at the top that helps keep them in place.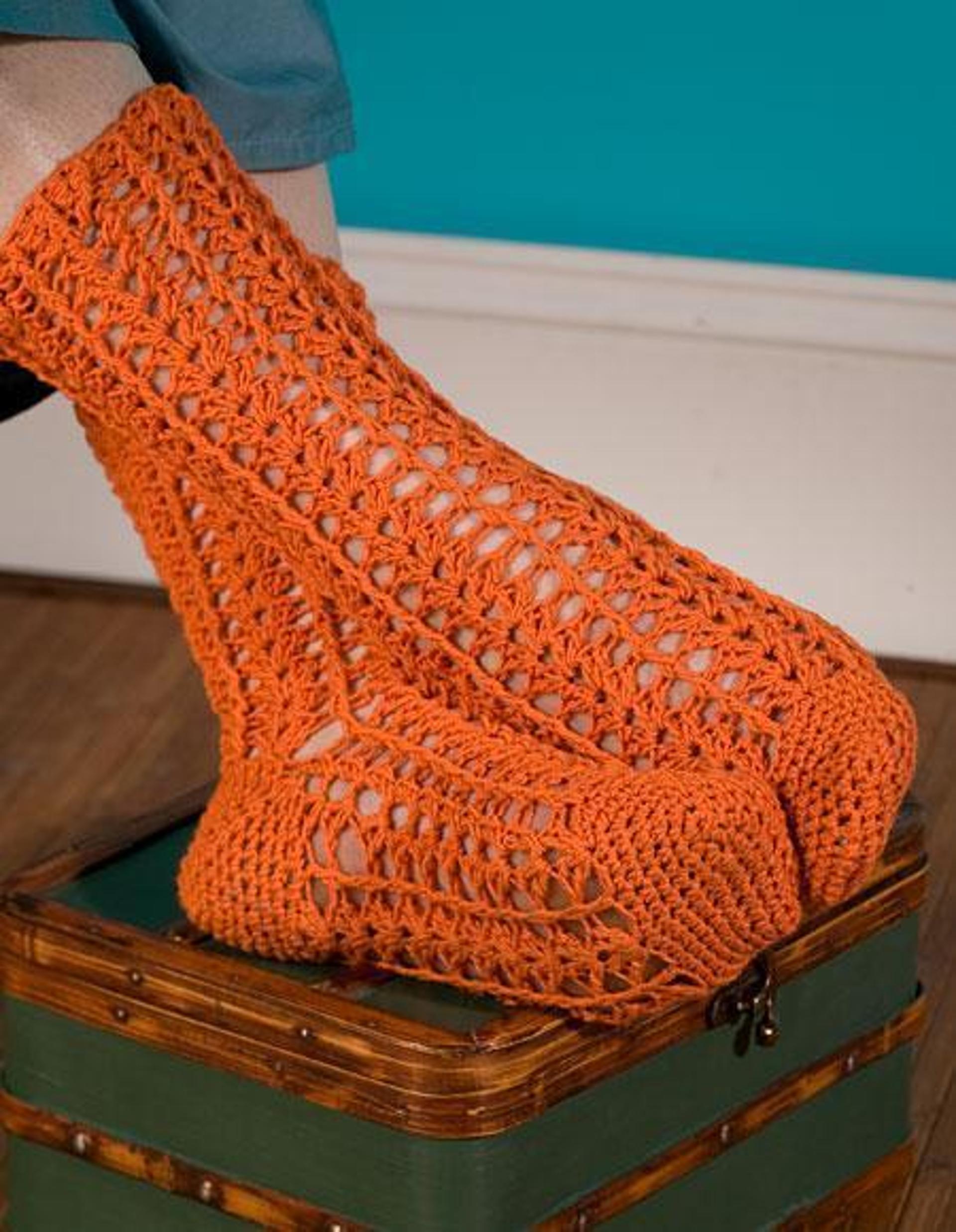 Photo via Brenda Bourg
9. Durango Crochet Socks
Orange is fall's favorite color, and a favorite for socks, too! You can go bold with socks because people will only see a little bit of it. These crochet socks are made with post stitches and clusters, offering great texture, but they have an open design so they aren't too hot — just warm enough.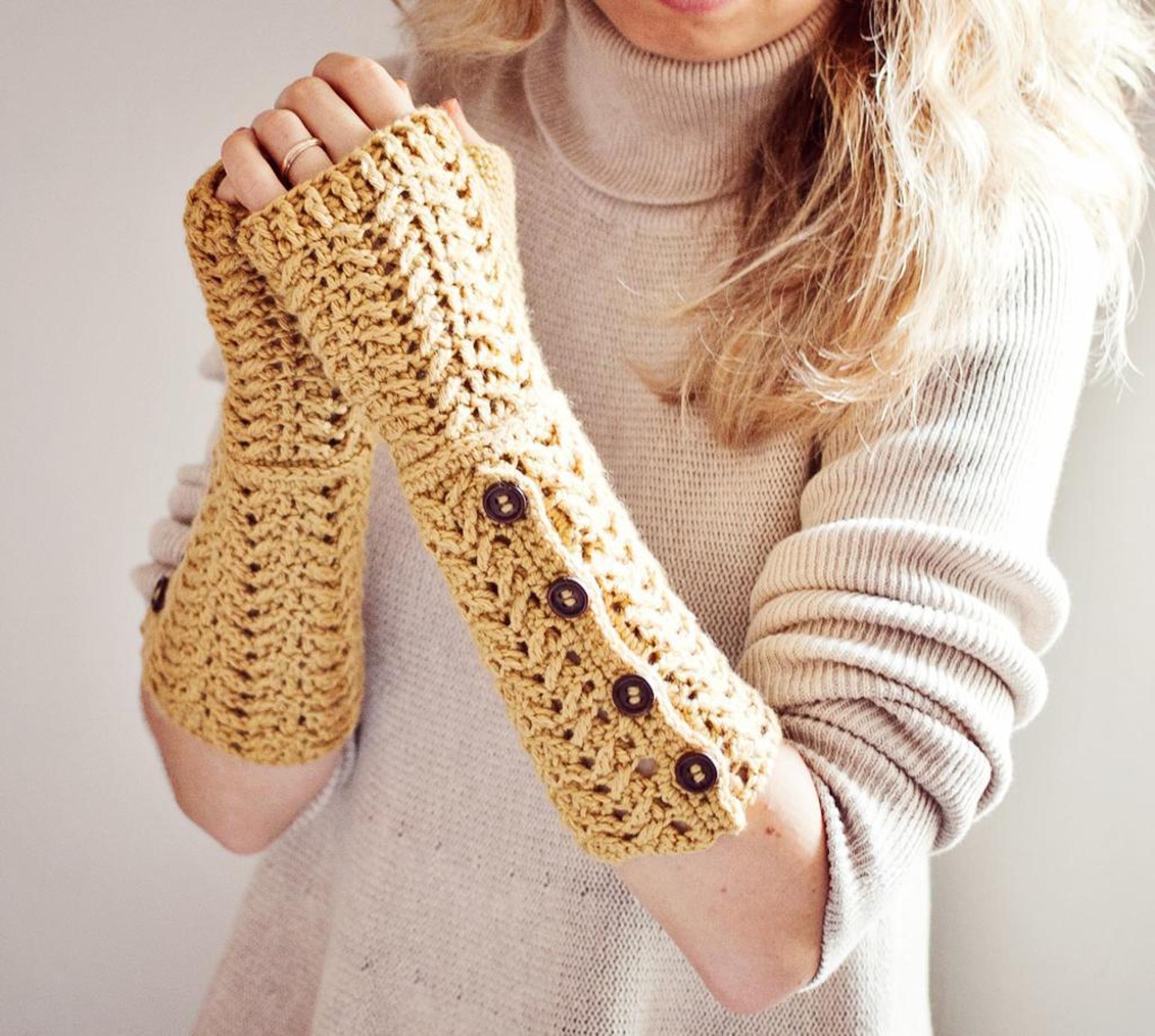 Photo via Mon Petit Violon
10. Buttoned Fingerless Gloves
Don't forget to add a pair of gloves to your list for must-have fall crochet accessories. Fingerless gloves let you keep your hands active. If you get too cold, you can always wrap your hands around a mug of cider! These beautiful gloves have a lovely chevron stitch and a unique button closure that helps you get the best fit.