Ruanas are having a moment! Best of all, these loose, flowing garments are just as easy to stitch as they are to wear!
Wearing a ruana crochet pattern is like wrapping a big, cozy blanket around you. Thanks to that simple blanket-like shape, crocheting a ruana is easy enough even for beginners.
Styling a ruana isn't complicated, either. You can belt them for a cinched waist, you can wear them open and flowing, or you can secure the ends with a brooch pin.
Try the trend this fall with a crochet ruana pattern that you can stitch up in a weekend.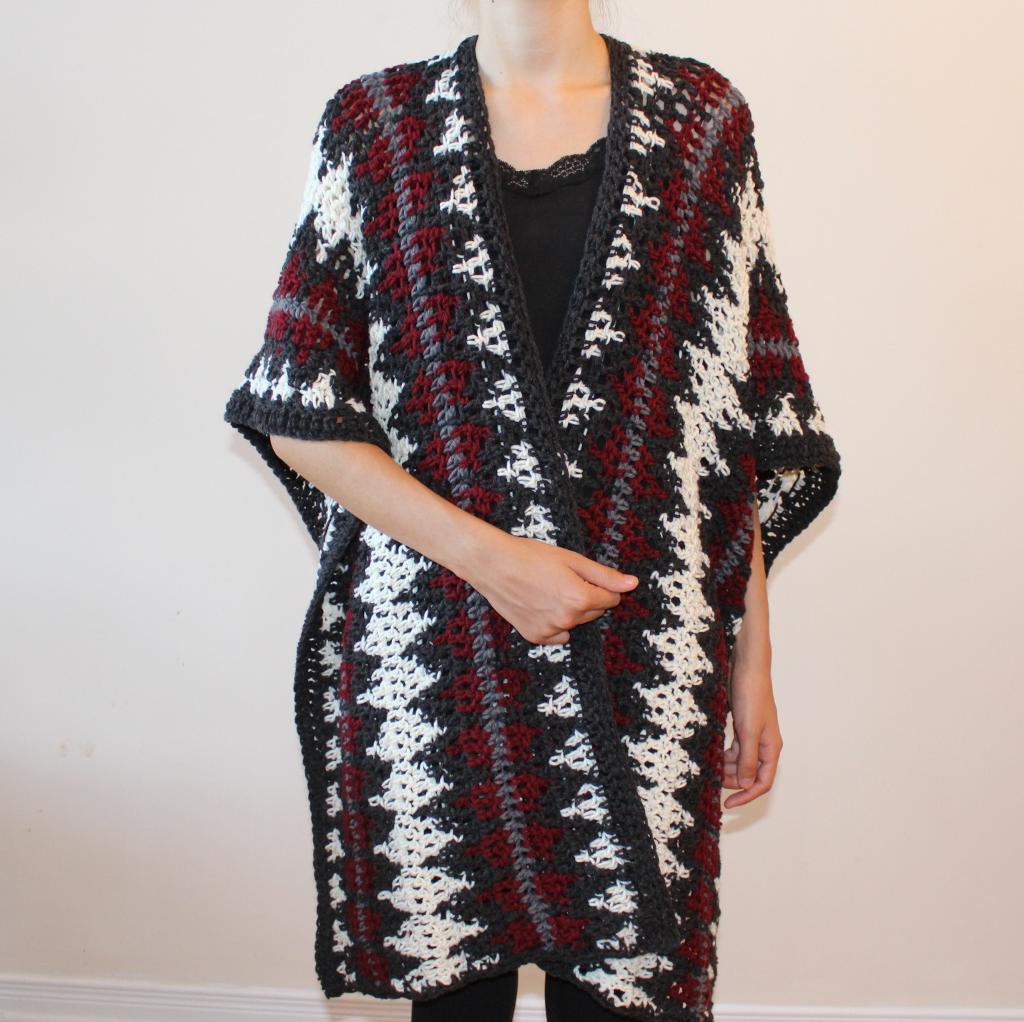 Photo via Craftsy member rightbraincrochet
1. Sandy Hill Ruana
This ruana's stitch was inspired by geometric South American motifs. Add fringe if you're going for a relaxed boho vibe. You can even change up the color palette if you want something a little brighter and bolder.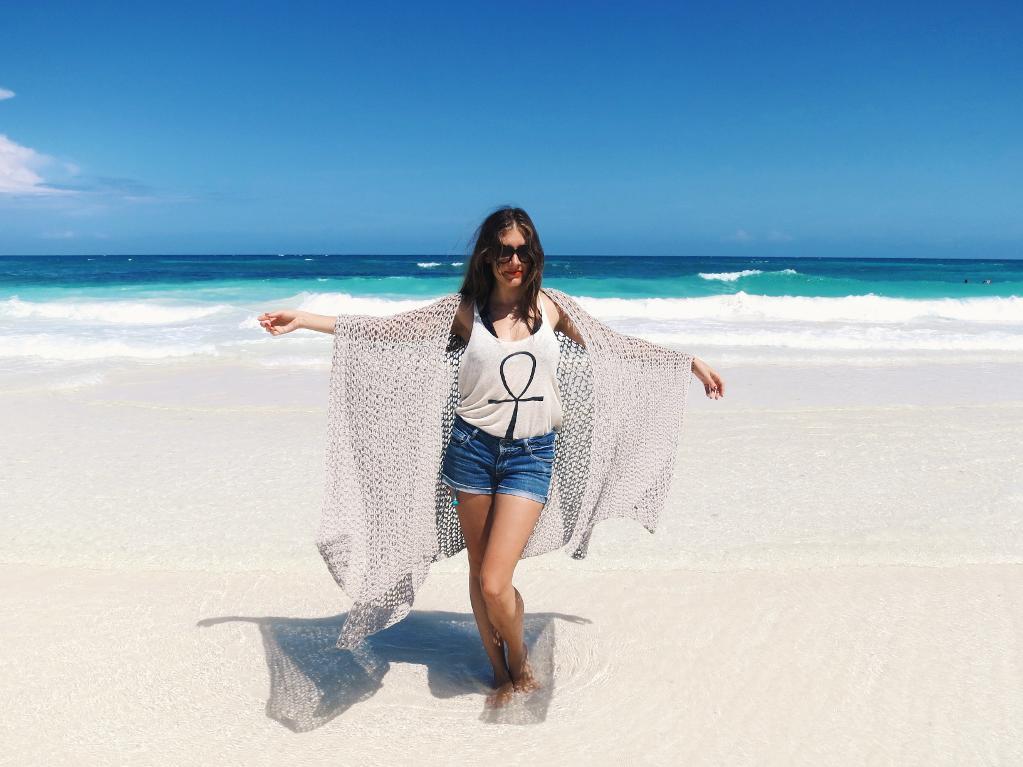 Photo via Craftsy member Alexandra Tavel
2. Playa Ruana
Clearly this ruana is meant for the beach, but you can also pair it over a little black dress or your favorite jeans. This sample was stitched with a cotton yarn that's washable and durable, but we'd also love to try a warm wool — maybe even a mohair blend for a lofty effect.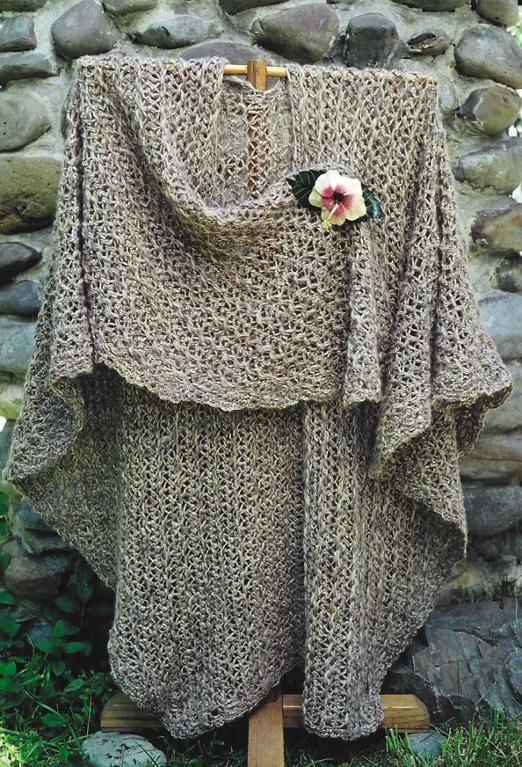 Photo via Craftsy member Annie Dempsey
3. Hairpin Lace Ruana
Have you tried hairpin lace before? If not, this ruana will give you plenty of practice with the gorgeous technique. You'll need a hairpin lace loom, along with your usual crochet hook.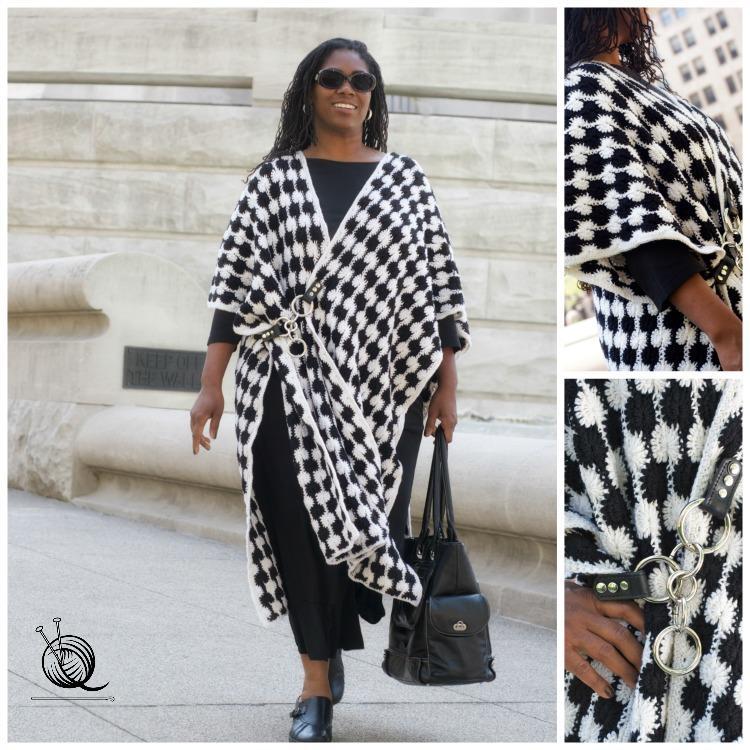 Photo via Craftsy member AngeliaRobinson
4. The Bernadette
With the help of the Catherine's Wheel stitch, you can crochet a classic houndstooth pattern that's perfect for adding style to your fall and winter wardrobe. The stitch also gives the ruana plenty of drape and movement. We love how this one is fastened to the side with an unexpected embellishment.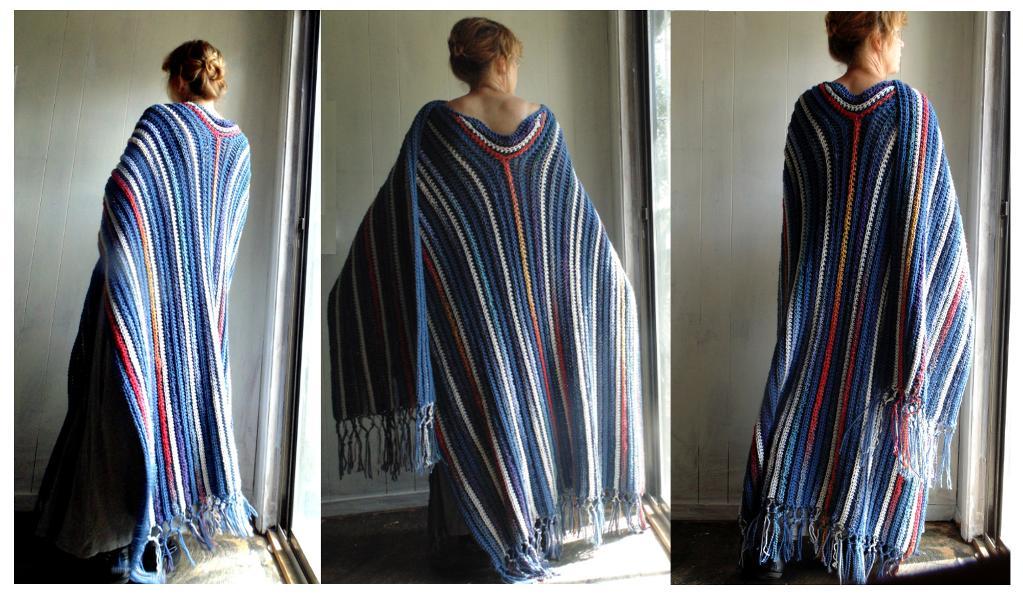 Photo via Craftsy member Small Spaces
5. Simply Ruana Shawl and Poncho
Mixed weight yarns make up this long flowing ruana, so it's perfect for using up scrap yarns. The pattern comes with an 11-page PDF, so it's detailed enough for a beginner who wants to try something a bit more challenging.
Photo via Craftsy member Crystal Bear Designs
6. Lightweight Ruana Poncho
If you're curious about the different wrapping options for a ruana, check out the designer's other photos of this beauty. You'll see what it looks like when worn open and when worn wrapped around your body. The stripes on the ruana are totally optional. You can stitch this in one solid color if it better fits your wardrobe.
7. Autumn Fire Ruana
Crochet thread is used to stitch this ruana, but thanks to holding two strands together, it won't take as long as you think. The ruana is named for the fall-perfect color palette, but you can experiment with other color palettes, too.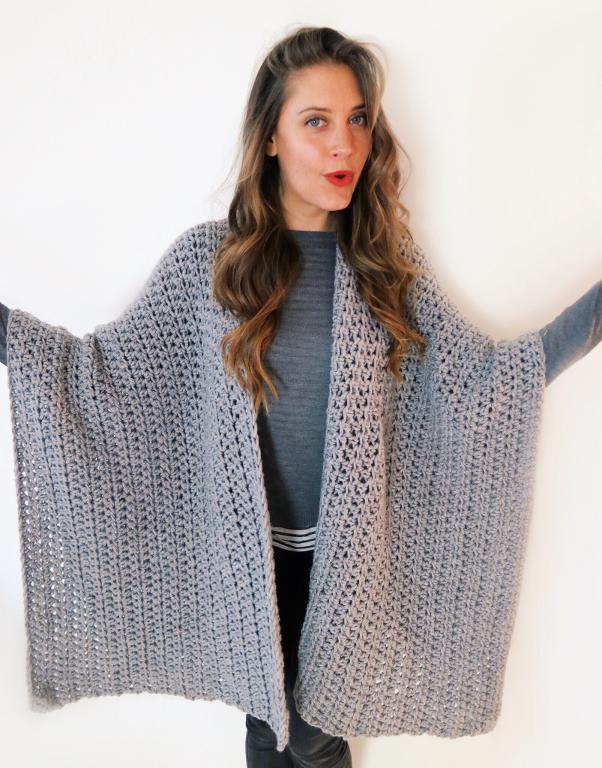 Photo via Craftsy member Alexandra Tavel
8. Blanket Ruana
Practicing half double crochet? You'll have the stitch perfected by the time you finish this simple design. It's crocheted with bulky-weight yarn, too, so it's a good choice for a weekend project.

Photo via Craftsy member Carrie-sue
9. Tweed Stripes Wrap
The designer of this simple, cozy wrap encourages stitchers to use it as a lap blanket when they're not out and about. Boucle yarn gives the wrap some interesting texture, plus even more warmth!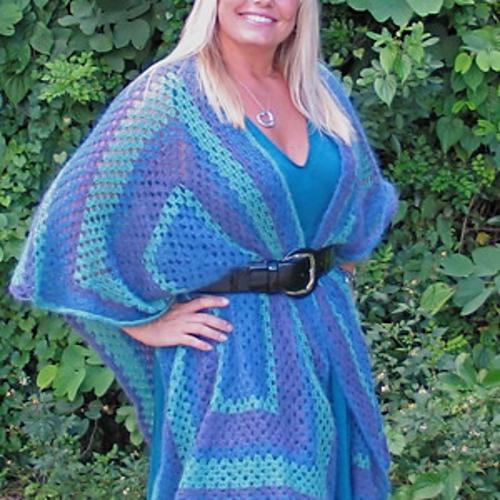 Photo via Craftsy member Kristin Omdahl
10. GIA Crochet Wrap
This wrap is stitched in three separate pieces that are then joined together during the finishing stage. Wear it belted, just like the designer styled it here, or leave it open and loose for a more casual look.

Photo via Craftsy member Crystal Bear Designs
11. Crochet Ruana Wrap
Bulky-weight yarn makes this ruana super warm and cozy. We love how the designer used a mix of solid and variegated yarns here to create a gorgeous color palette. If you're a beginner, you'll love all the extra tips and photos included with the instructions.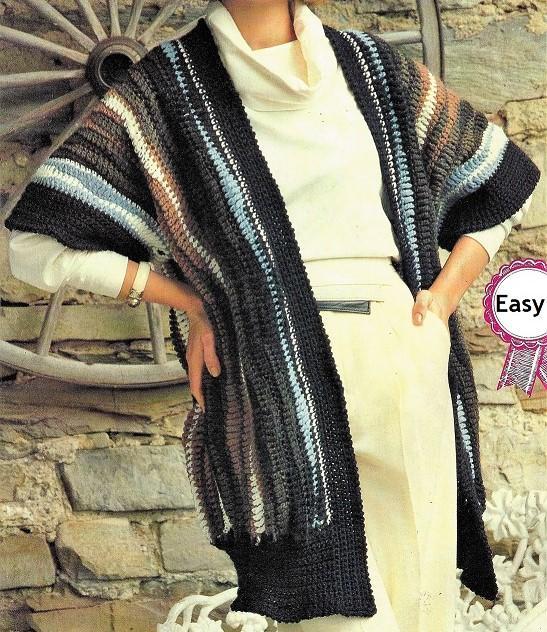 Photo via Craftsy member SassyLoveCrochet
12. Crochet Oversize Kimono
This pattern is just a bit different from the traditional ruana, thanks to its sleeves, but it still has that same oversized style. The pattern comes with three different sizes so you can get the perfect fit.
Get more crochet patterns in your inbox!