We're going green— with veggies that is! Take a look below to meet one of our newest (and most famous!) healthy cooking instructors, an award-winning author and nutritionist.
Cook healthful meals that taste amazing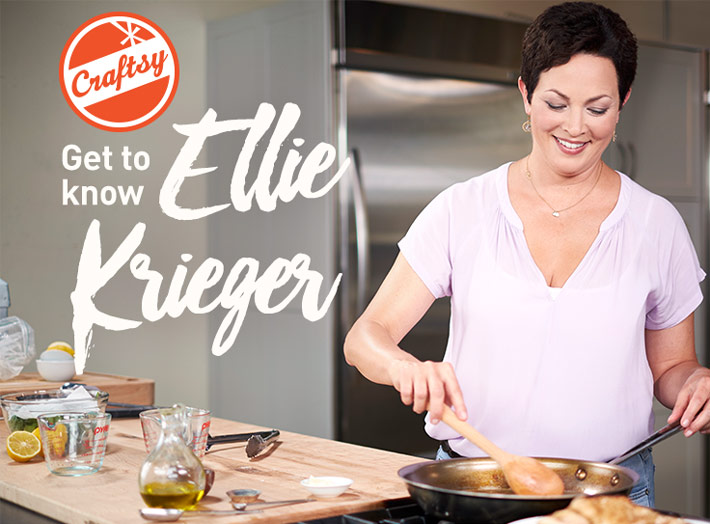 No matter the dish, Ellie Krieger believes flavor should come first. If you win her online class, Flavor Comes First, she'll share secrets for creating meals that tempt your tastebuds AND make you feel incredible.
Learn what inspires Ellie in the kitchen.

Meet the rest of our Culinary All Stars

Get to know the other star-studded chefs we've invited to our online kitchen and come back tomorrow for the chance to win another class.

Subscribe to Bluprint's Food and Cooking Blog today to stay up to date on all the fun!