It might seem like culinary impossibility, but this is for real: a recipe for eggless cake. And it's fantastic.
Photos via CakeSpy
FREE Download: Baking Essentials for Beginners
Bake your best, most scrumptious treats with these can't-miss tips & techniques!Get My FREE Guide »
Bakers often depend on eggs to impart a rich flavor and fluffy texture to their cakes. However, eggs aren't vital to create a fluffy, delicious cake. It's a matter of chemistry: this cake relies on a combination of leaveners (baking powder and baking soda) and vinegar to create an airy, lofty rise. 
Whether you're simply out of eggs at the moment or have a dietary reason to avoid them, this cake provides a well-textured, versatile vanilla cake that is well suited for a number of different pairings or toppings.  
Craving chocolate? Be sure to check out our eggless chocolate cake recipe, too!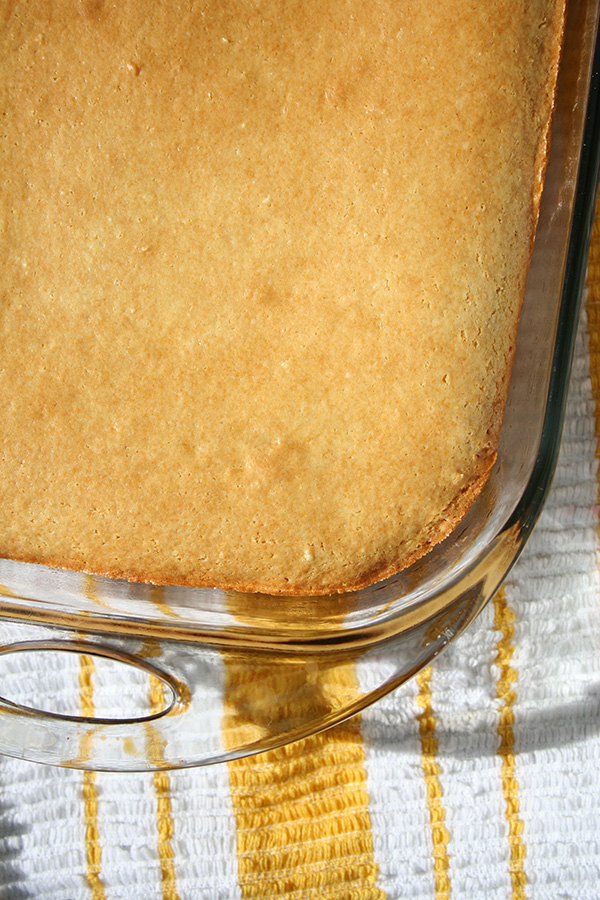 Eggless vanilla cake recipe
Makes one 9×13-inch sheet cake
Ingredients:
2 1/2 cups all-purpose flour
2 teaspoons baking powder
1 teaspoon baking soda
1/2 teaspoon salt
3 tablespoons granulated sugar
1 can (14 ounces) sweetened condensed milk (or make your own!)
1/2 cup (1 stick) unsalted butter, melted and slightly cooled
1 cup whole milk**
2 tablespoons white vinegar
1 teaspoon vanilla extract 
**Looking for a vegan version of this egg-free cake? You can substitute the milk with a soy or nut milk, and the sweetened condensed milk with a vegan alternative. The remaining ingredients are vegan-friendly.
Note: International readers may enjoy our handy metric conversion guide.
Step 1:
Preheat the oven to 350 F. Generously grease a 9×13-inch baking pan. Line the bottom of the pan with parchment paper, and grease the top of that, too.
Step 2:
In the bowl of a stand mixer, combine the flour, baking powder, baking soda, and salt. Mix with a whisk to combine (don't use the paddle yet). Stir in the sugar, and give it another whisk.
Step 3:
Make a well in the center of the flour mixture, and add the sweetened condensed milk, melted butter, whole milk, vinegar and vanilla extract. Place the bowl on the mixer, and mix on low speed using the paddle attachment. Mix until everything is combined and mostly lump-free. The batter will be thick, and something like a pancake batter in its consistency.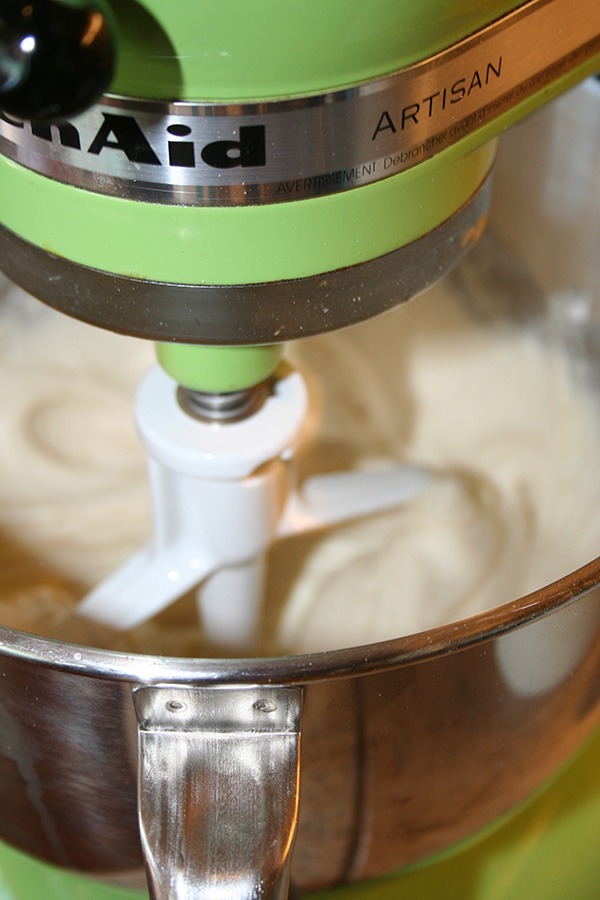 Step 4:
Spoon the mixture into your prepared baking pan, and spread to fill out the pan evenly. Put it in the preheated oven. Bake for 25-30 minutes, or until the cake is golden and set on the top, and the sides have begun to slightly pull away from the pan.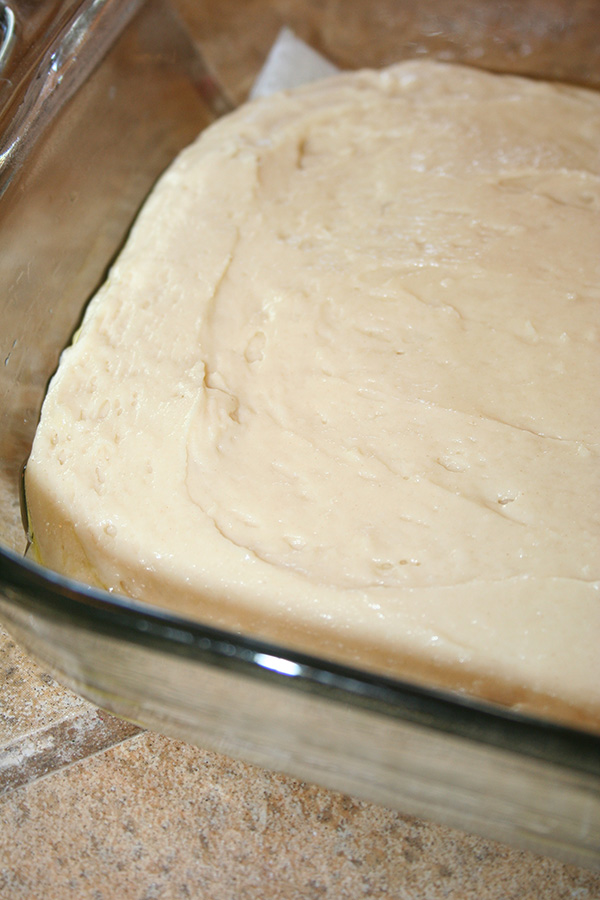 Step 5:
Remove from the oven, and transfer to a wire rack. After a couple of minutes, run a sharp knife around the perimeter of the pan to loosen the sides. Let the cake cool until it reaches room temperature before slicing.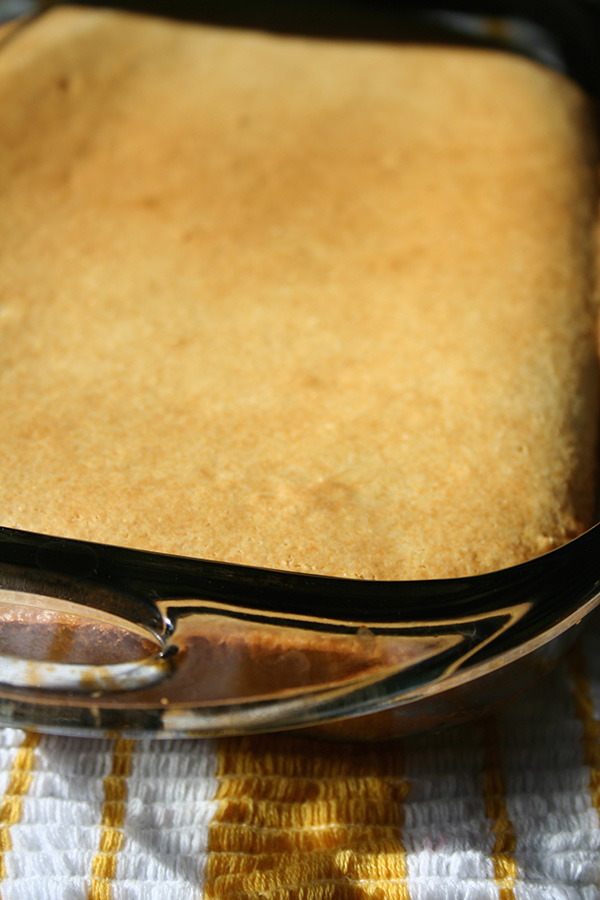 What should you do with your finished cake? 
Now that you have your eggless cake, take it in whatever direction you'd like. Here are some suggestions!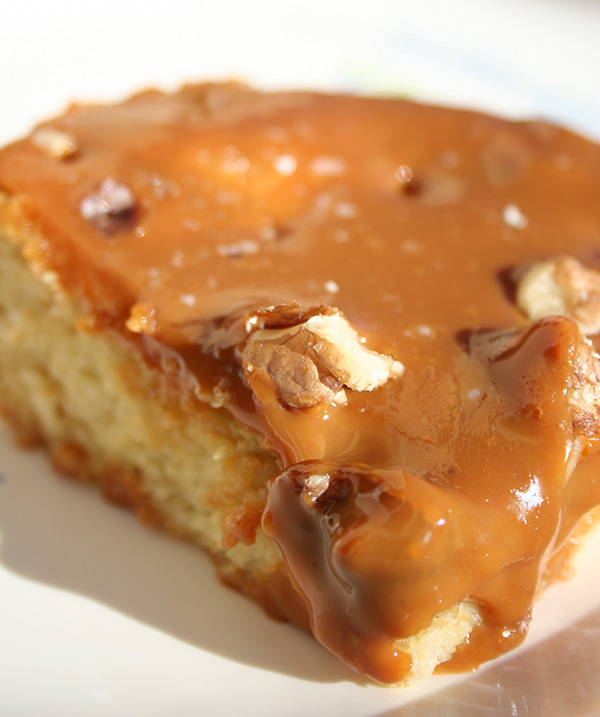 FREE Download: Baking Essentials for Beginners
Bake your best, most scrumptious treats with these can't-miss tips & techniques!Get My FREE Guide »