Creating astonishingly sugar-based cake decorations and toppers is definitely an essential skill to have as a cake designer and decorator. One of the prettiest and most delicate looking items to surprise your guests or clients with perched daintily atop of a cake is a gorgeous teacup… that's 100% edible!
Learn how to make an edible teacup cupcake toppers — perfect for a sophisticated tea party!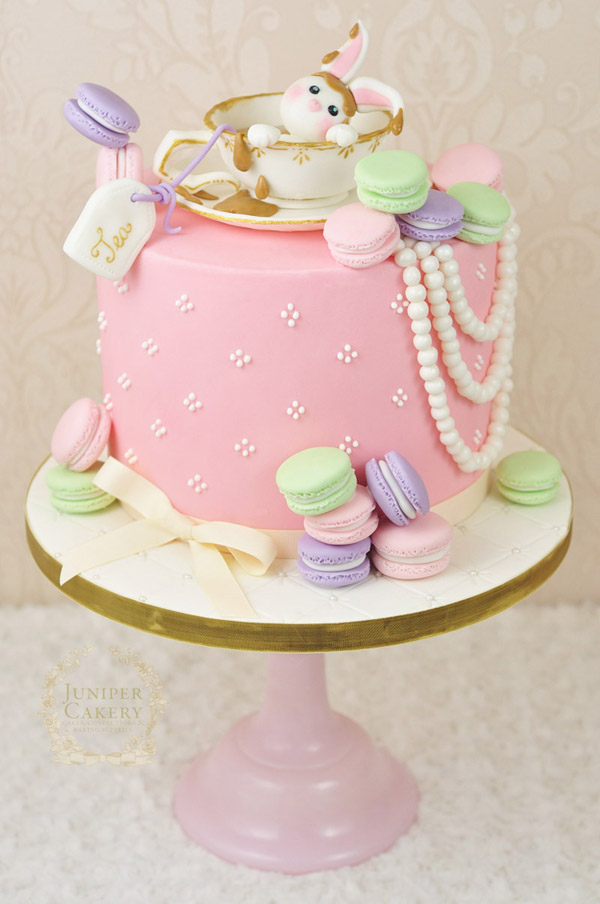 All photos via Juniper Cakery
Materials needed:
China teacup and saucer
Gum paste
Edible glue
Royal icing or melted chocolate
Plastic wrap
Small sharp knife
Fondant rolling pin
Cornstarch to dust surface
Edible gold paint (or any color you like)
If you've been inspired to create a sweet and stunning afternoon tea themed party cake then why not sign up for Mary Maher's A Cake for Every Occasion class and learn how to make a gorgeous teapot cake to match your edible gum paste teacup!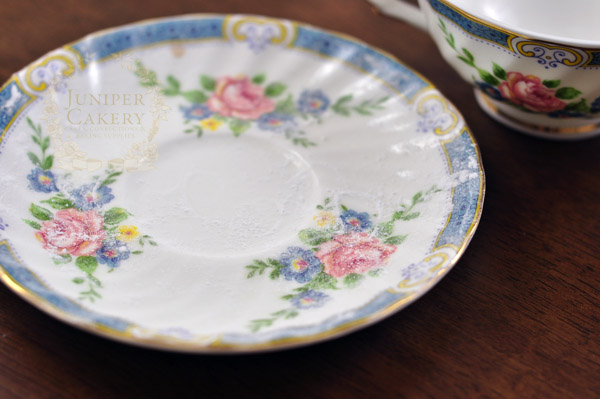 Step 1:
Take your china teacup and saucer and dust liberally with cornstarch. This will help stop your gum paste from sticking.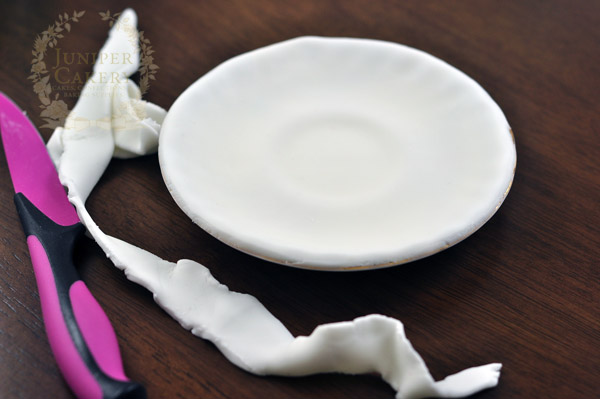 Step 2:
Roll out some gum paste larger in size to your china saucer. Roll paste the thickness of around 4mm is a great size. Drape the gum paste over the saucer and lightly press it into the shape of the plate. Take a small sharp knife and trim any excess paste as you would with a covered pie or cake board! Smooth down edges with a cake smoother.
Set your piece aside still sat in the saucer to set. To help stop the gum paste from adhering further we like to carefully pry the edges and slide the gum paste piece off the saucer before placing it back.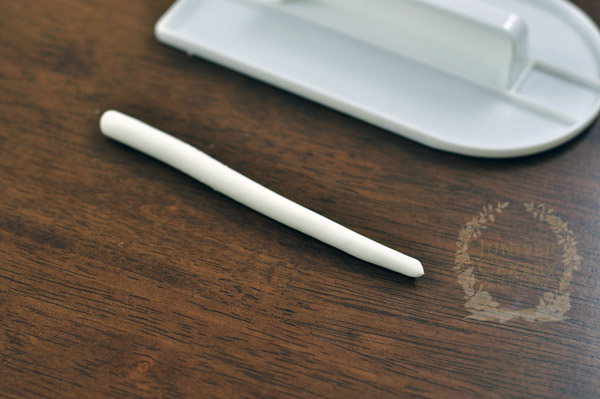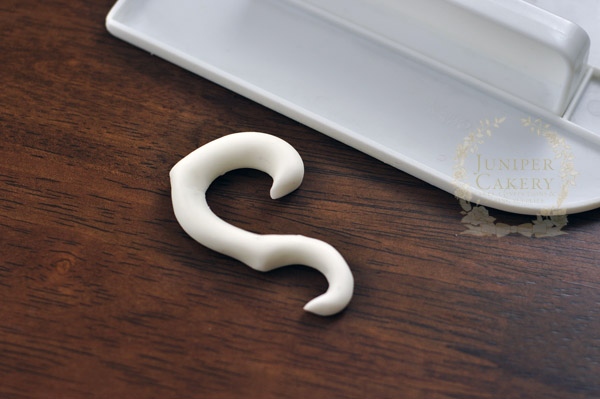 Step 3:
For the tea cup handle take a small amount of gum paste and roll into a ball before forming into a rope using a cake smoother to roll it back and forth.
Pinch, curve and shape the gum paste rope further into an elegant handle shape. Keep comparing this piece next to the actual handle on your tea cup to make sure it's the right slant and size. Set aside to harden.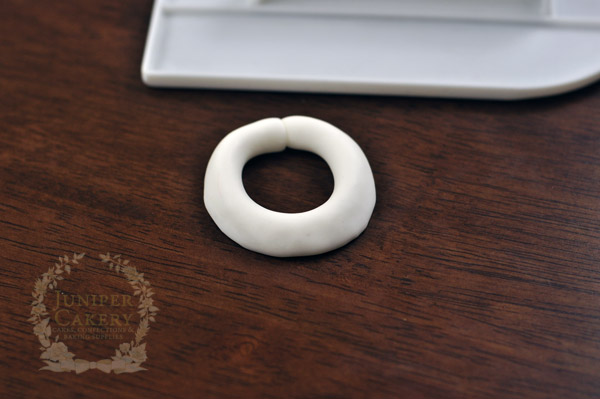 Step 4:
To make the foot of the cup that holds the teacup upright roll out another rope shape from some gum paste. Form into a ring and add edible glue to attach each end together. Make sure that the foot is the same size and diameter as the foot of your china teacup.
To add shape use your fingers to press and mould the base of the foot further. You can even add some texture with a veining tool at this stage. Leave to set once finished!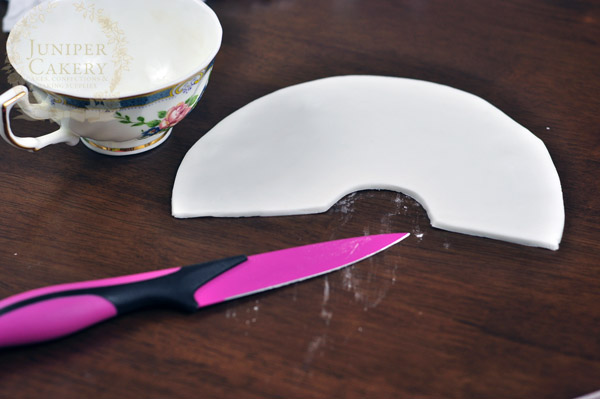 Step 5:
Roll out some gum paste a few inches larger than your tea saucer and cut out a fan or half-circle shape. This will become your actual edible teacup. This stages involves a little trial and error as teacups come in lots of different sizes and shapes. If you have a cup you think you'll always use it's best to work out your own paper template by experimenting with it and some spare fondant!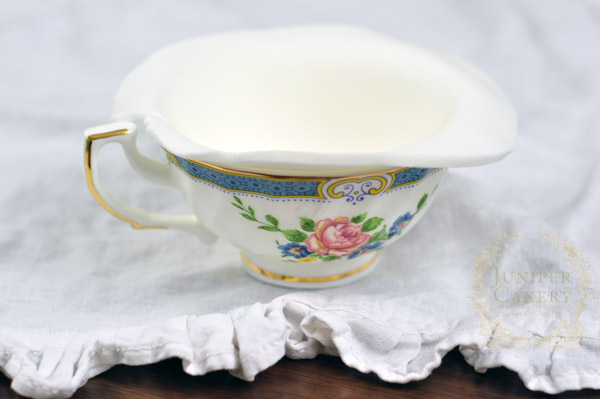 Step 6:
Place the gum paste inside of your cornstarch dusted china cup around the inner walls and gently press to make the paste fit fully inside. Make sure to line the seam of the gum paste up along with the outer teacup handle.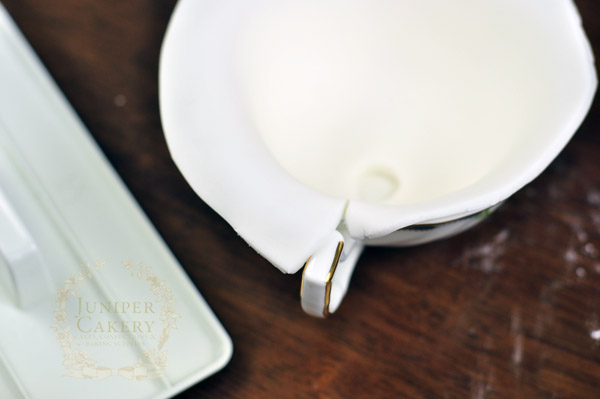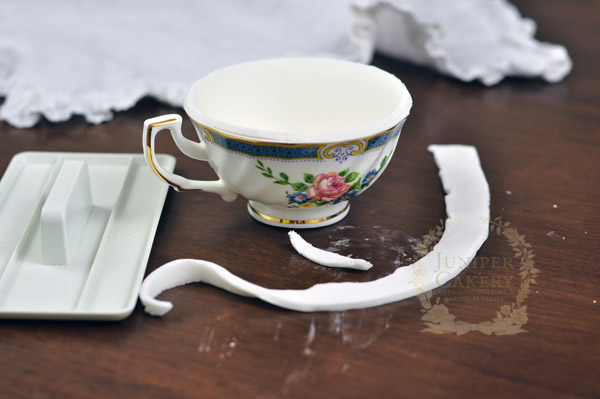 Step 7:
Trim off any excess gum paste and smooth the edges with your hands or the edge of a cake smoother. If you find that you have an open circle at the base of the gum paste cup that's fine as you can fill the cup with a small gum paste circle or some tea colored fondant!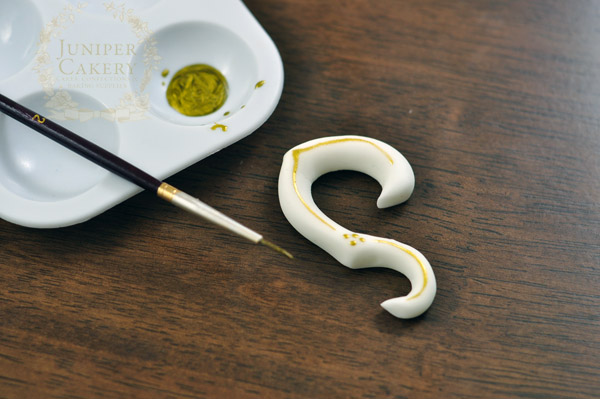 Step 8:
Add any hand-painted detail to the different pieces once they've set with edible paint and set aside to dry.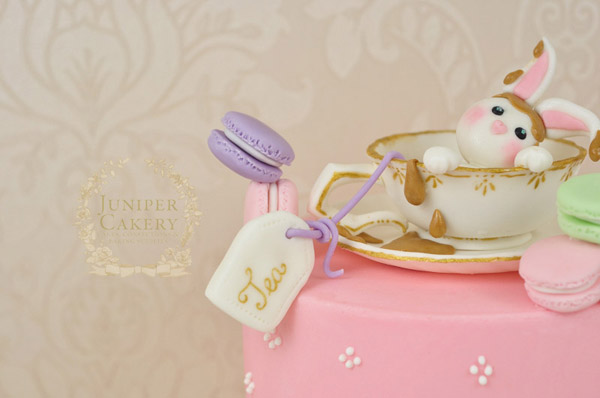 Step 9:
Once all your pieces are dry attach together using either melted white chocolate or royal icing! Use some plastic wrap to help hold some parts up such as the teacup handle.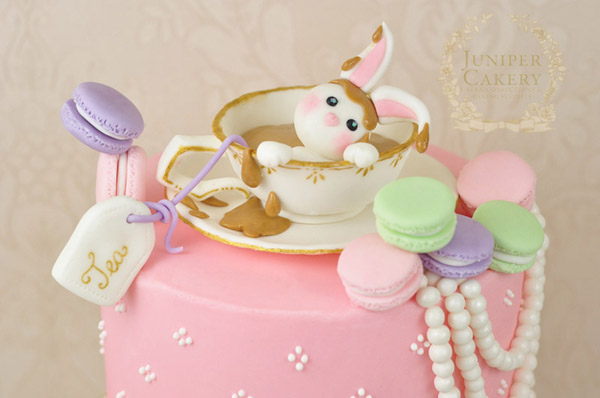 Adding edible gum paste teacups are great for spring and summer themed cakes. They're also fabulous to personalize and add a sweet custom touch to. Why not replicate the lucky recipient's favorite tea set, hand paint a wonderfully elegant seasonal motif complete with a name or loving message, fill with dainty sugar flowers or add a cute character nestled inside!