Eye scream, you scream, we all scream for cakes with eyeballs! You don't need to be a master carver to make your own scary Halloween creations. The cakes below all showcase inventive and achievable ways to use something simple to create creepy eyeballs for your cakes.
Even if Halloween isn't your thing, these eyeball tricks and techniques are great to have on hand when you need to make a monster themed birthday cake or any other creature's peepers. 
5 freaky, fun cakes with edible eyeballs
1. Oreos and M&Ms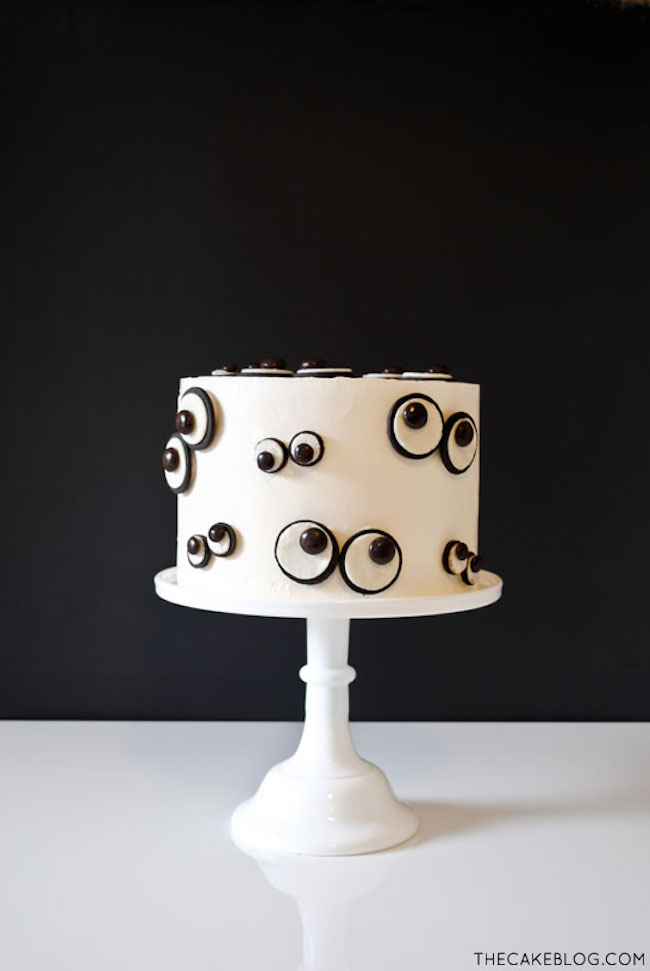 Carrie Sellman, Bluprint instructor and creator of The Cake Blog, set the internet a-flutter with her simple but effective technique for making edible eyeballs. Her secret: cookies and candy!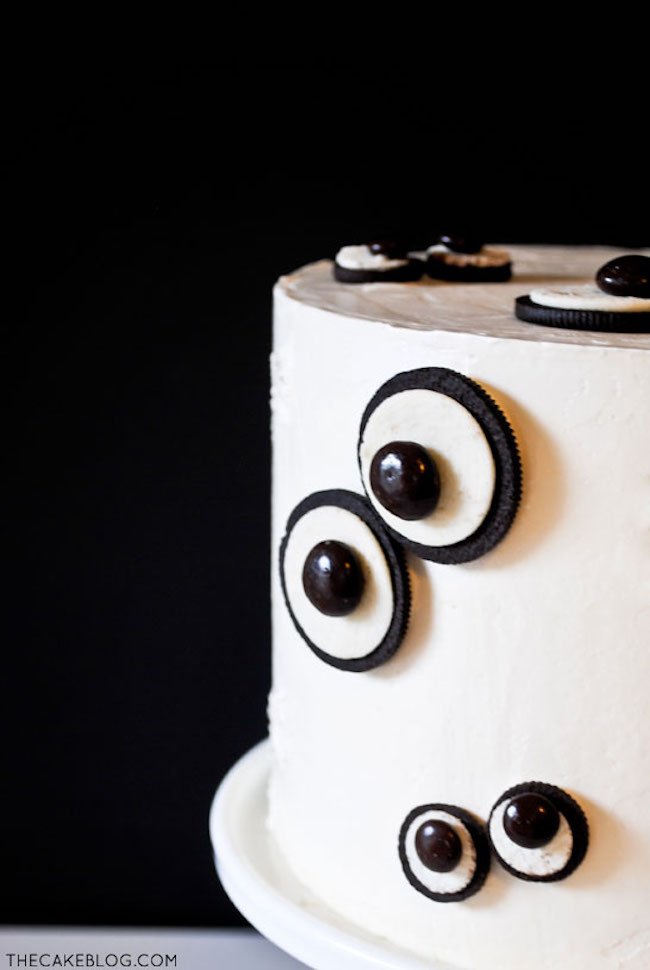 Carrie cracks open classic chocolate cream cookies of various sizes and adds smaller chocolate candies for the pupils. She then uses her cookie and candy eyeballs to decorate a cake simply iced in vanilla buttercream. The results are creepy, cute and seriously delicious!
2. Surprise-inside eyeballs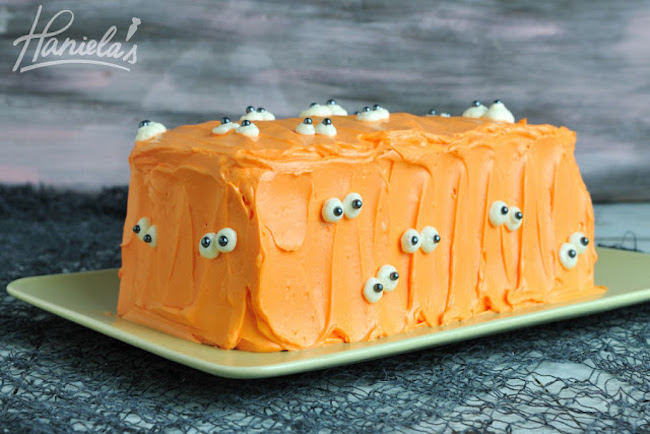 YouTube star Hani of Haniela's does an eyeball double-take with her Monster Eye Surprise Cake. The teeny little peepers on the outside of her cake offer a sneak preview of the giant monster eye within.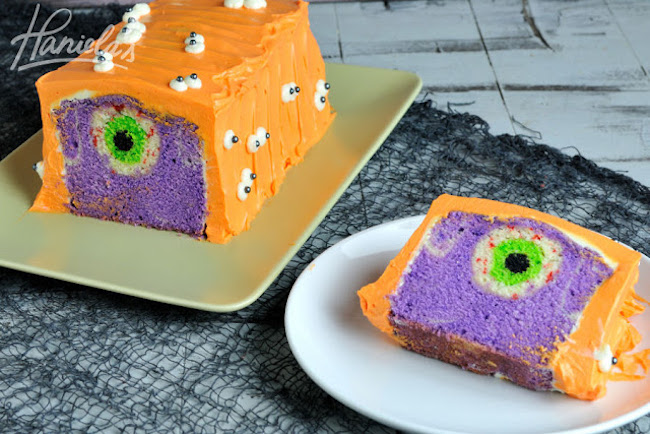 Follow her lead and use these two eyeball techniques in combination for an over-the-top Halloween masterpiece, or just pick one of them for a simpler but still scary celebration cake.  
3. Eyeball cake pops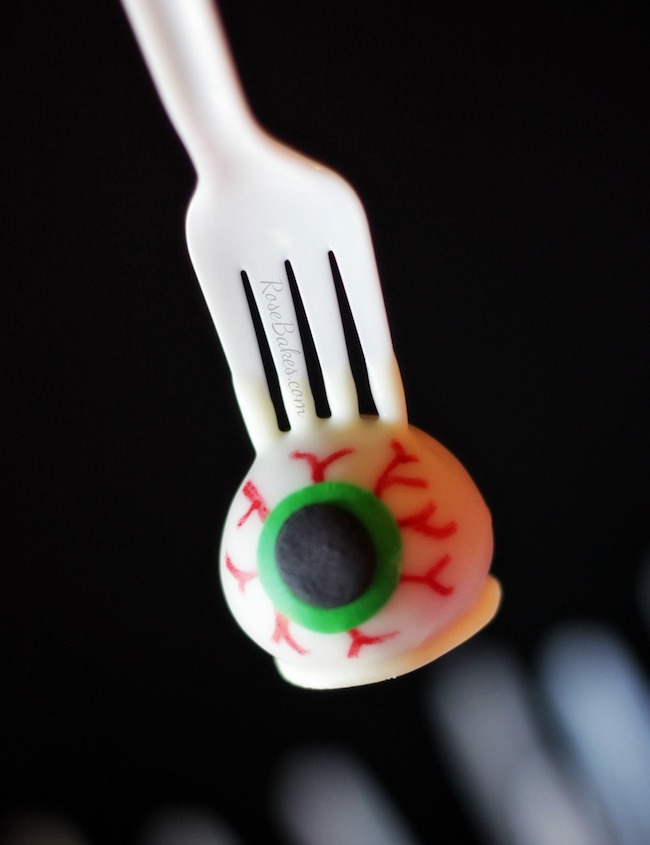 Technically these eyeballs aren't on a cake, but they are made of cake. Rose Bakes is responsible for this ghoulish take on the typically cutesy cake pop treat.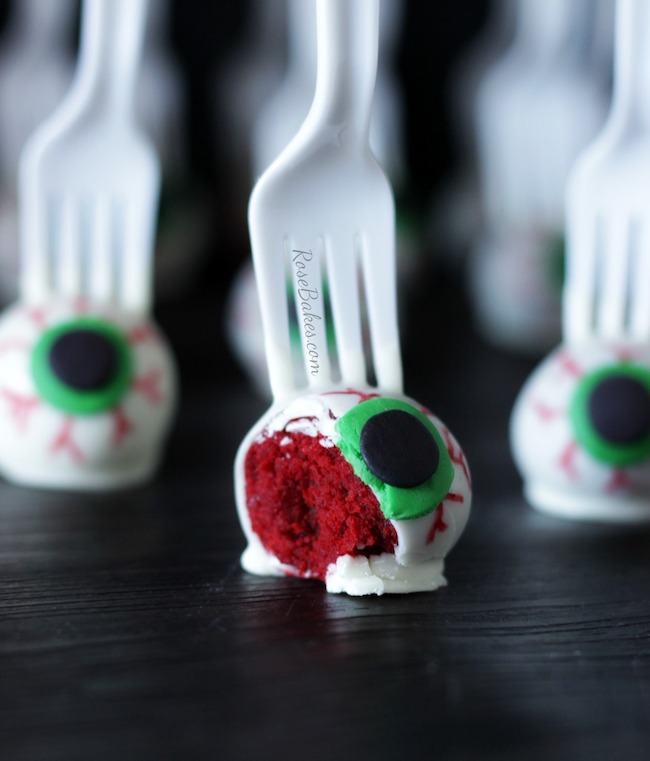 Using forks instead of a lollipop stick significantly ups the ick-factor. Make them just as she has here, or use your forked eyeballs to top a cake or cupcakes.
4. Gum ball cake toppers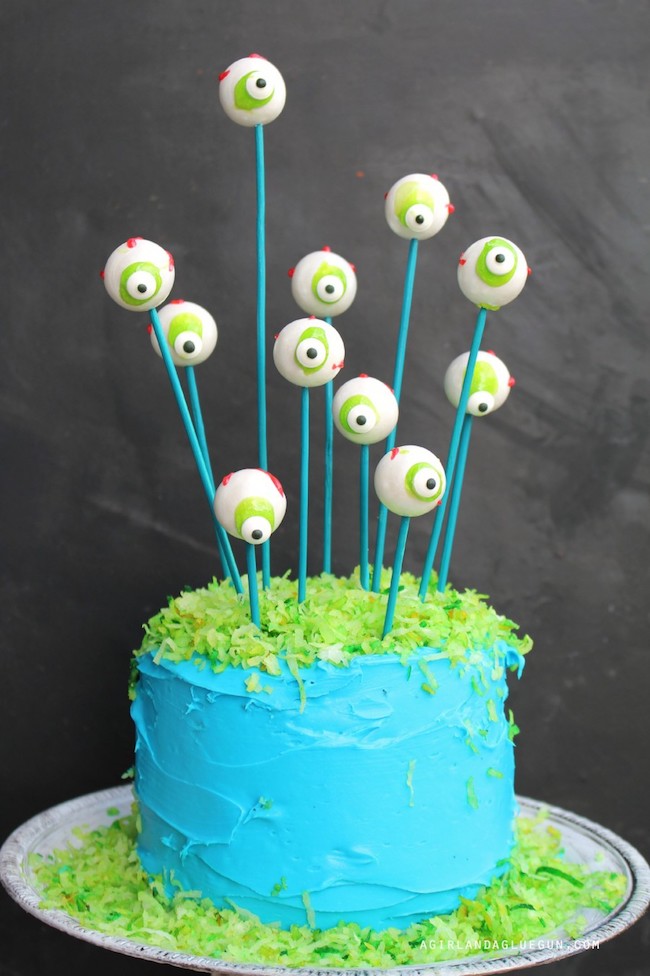 Kimbo from A Girl And A Glue Gun combines simple store-bought elements to create an eye-popping cake that looks like a creature from another planet.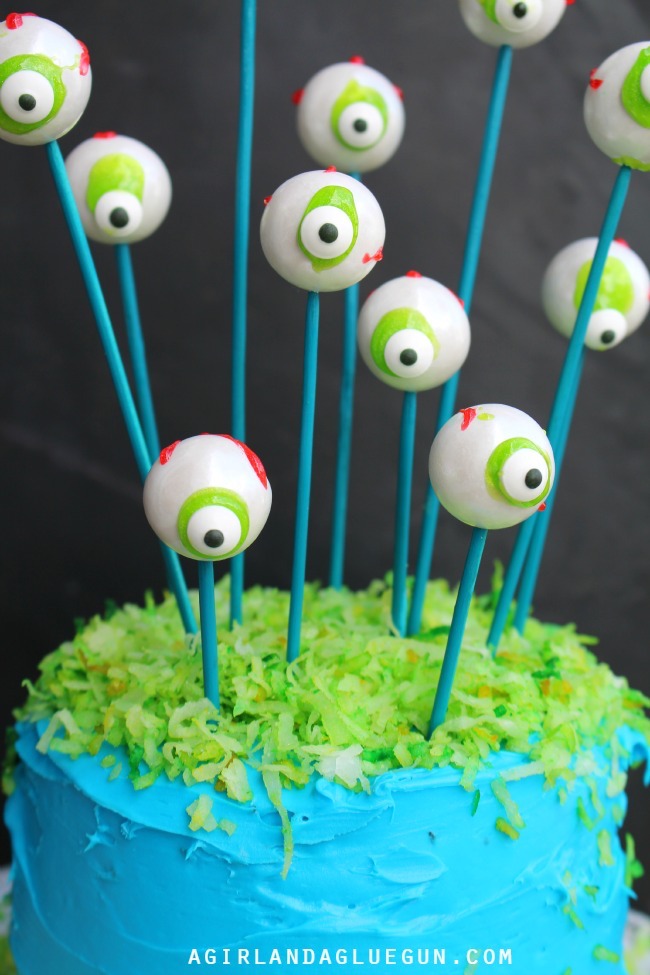 Her coconut "monster fur" is a creative way to top off this other-worldly design with more quick-to-assemble store-bought ingredients. Top your own cake with a large cluster of eyeballs on a stick, or keep it simple with one or two for a similarly creepy look.
5. Chocolate eyeball cake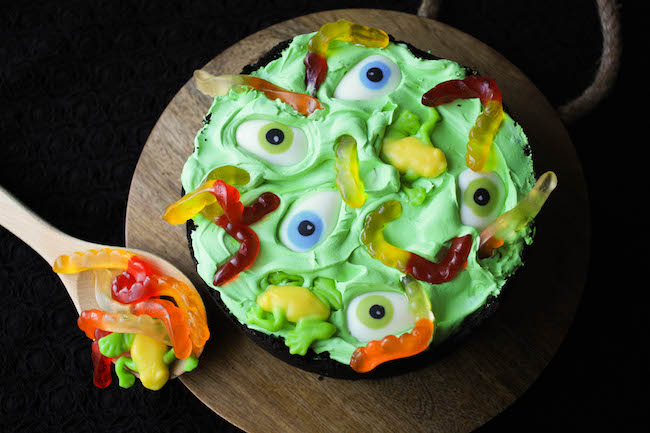 Image via Bluprint instructor Erin Gardner for Erin Bakes
Last, but not least, is my very own eerie eyeball creation I made on my blog, Erin Bakes. My chocolate eyeballs only look complicated to make. They come together in a flash using my secret weapon — a spoon!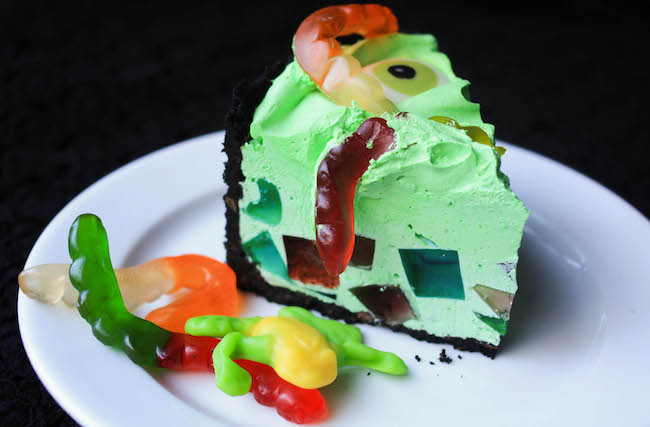 Here, I used them as part of a witch's feast inside of a chocolate cookie cauldron, but you can also use them as cupcake toppers or as part of a spooky chocolate bark.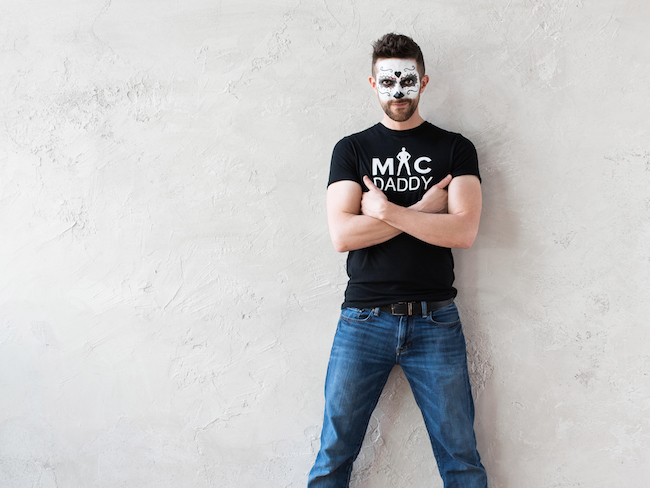 More Halloween Fun to Come
This month, Man About Cake is all about Halloween! Tune in every Tuesday for a new creepy-cool cake from Joshua John Russell.Go To YouTube