You can never go wrong with a batch of homemade vanilla cupcakes. While "plain vanilla" sometimes gets dismissed as boring, vanilla is actually one of the most complex – and most delicious – flavors in the world and there aren't too many people who will turn one down. This easy-to-make vanilla cupcake recipe is a great one to add to your repertoire for the next time you need a quick (and delicious) batch of cupcakes!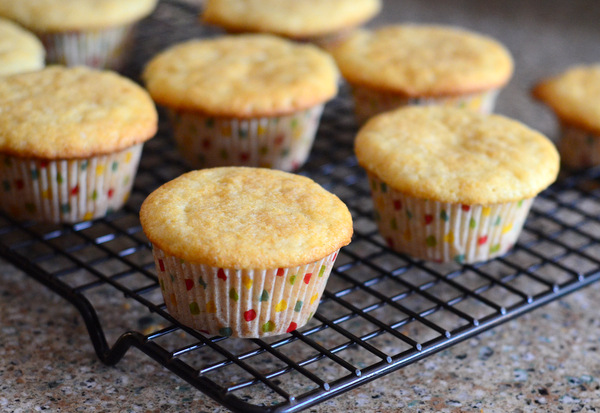 Bake Perfect Cupcakes!
Discover irresistible flavor combinations and impressive decorating techniques for designer cupcakes that will satisfy any sweet tooth. Enroll Now »
The easy vanilla cupcake recipe uses simple ingredients that you probably already have in your pantry: flour, butter, sugar and eggs.
The butter and sugar are creamed together until light and fluffy before any other ingredients are added, then eggs, flavorings and dry ingredients are carefully blended in using the same technique used to make most cakes.
It is easy to over-bake cupcakes because they are so small.
One or two minutes too long in the oven and you have a cake that is dry and crumbly. To ensure that these cakes turn out to be nice and moist, I borrowed a secret from one of my favorite types of cake, chiffon cake, and added a little bit of vegetable oil to the cake batter.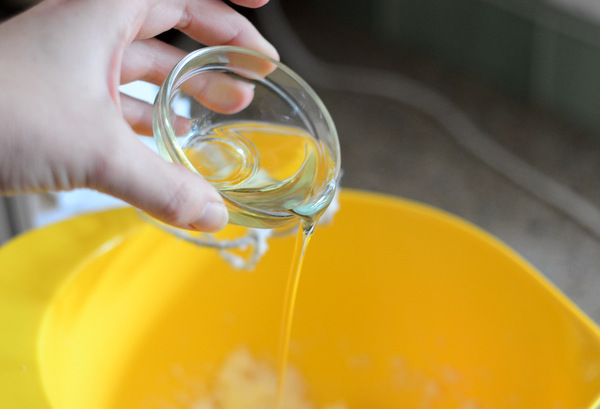 Vegetable oil actually retains moisture better than butter in a cake and using a combination of the two fats means that your cupcakes will have the tender crumb and delicious flavor of a pure butter cake, but with extra moisture that will keep your cupcakes fresh longer.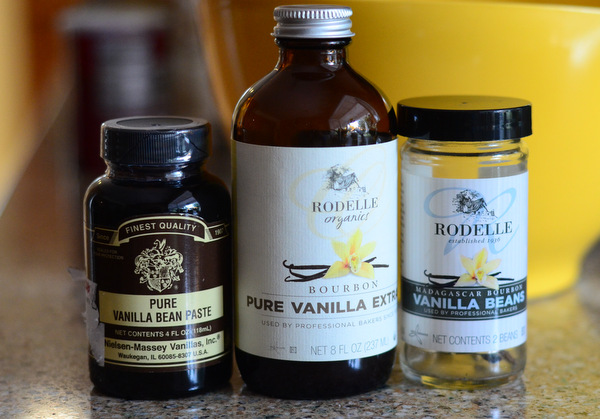 Vanilla is an important ingredient in these cupcakes because that is where they get their flavor.
I use good quality vanilla extract, which gives the cupcakes a nice vanilla flavor and is easy to use, but that isn't the only option out there. For instance, you could opt for vanilla bean paste instead of extract. The paste has a suspension of vanilla bean specks that will give your cupcakes the look of real vanilla bean with the ease of vanilla extract.
Alternatively, you could actually use real vanilla bean in this recipe. To use a vanilla bean, split the bean down the middle and scrape out the seeds inside of the vanilla bean pod. Add the seeds in to the butter and sugar while you are creaming them, then proceed with the recipe. 
Once your cupcakes have cooled, you can top them with any frosting that you like.
I topped this batch off with a velvety cream cheese frosting, but anything from a classic vanilla  buttercream to a decadent brown sugar buttercream or nutella buttercream will work nicely with this recipe.
Easy vanilla cupcake recipe
Makes 12 cupcakes
Ingredients:
1 1/3 cups all-purpose flour
1/2 tsp baking powder
1/2 tsp baking soda
1/4 tsp salt
1 cup sugar
1/4 cup butter, room temperature
1 large egg
1 tbsp vegetable oil
2 tsp vanilla extract
1/4 tsp almond extract
3/4 cup milk
Step 1:
Preheat oven to 350 F.
In a medium bowl, whisk together flour, baking powder, baking soda and salt. In a large bowl, cream together butter and sugar until light and fluffy.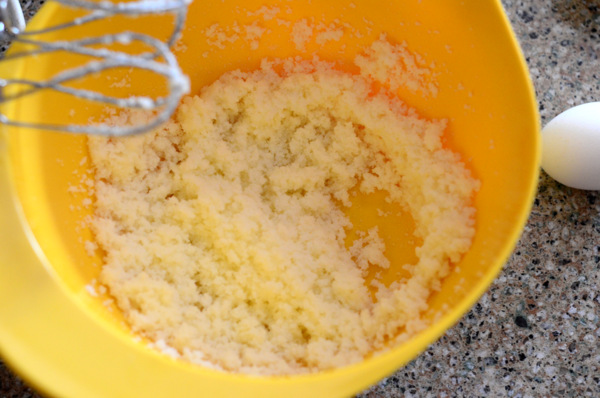 Step 2:
Blend in vegetable oil, egg, vanilla extract and almond extract. Add in one third of the flour mixture then stir in half of the milk. Add in another third of the flour mixture, followed by the remaining milk. Stir in the remaining flour and mix only until no streaks of dry ingredients remain. 
Step 3:
Line a 12-cup muffin pan with paper liners. Divide batter evenly into the prepared pan. Each cavity should be filled at least 2/3 full.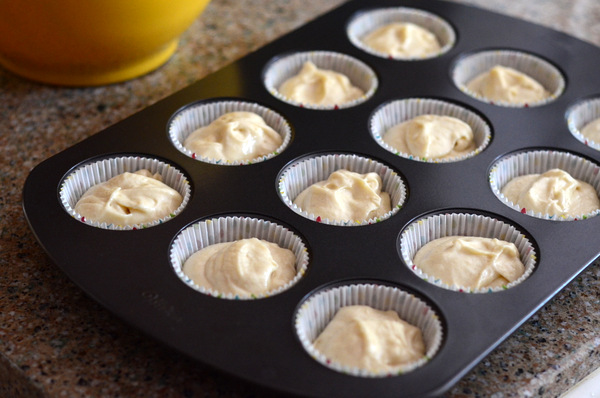 Step 4:
Bake for 18-20 minutes, or until a toothpick inserted into the center of a cake comes out clean and the cake springs back when lightly pressed. 
Step 5:
Turn the cupcakes out onto a wire rack to cool completely before frosting.
Bake Perfect Cupcakes!
Discover irresistible flavor combinations and impressive decorating techniques for designer cupcakes that will satisfy any sweet tooth. Enroll Now »