One of my favorite quilt blocks is the basic half-square triangle unit. With it, you can make a myriad of interesting quilt designs. One such easy design is my Charming Chevrons quilt, made from 5″ charm squares.
Here's an easy tutorial on how to make an easy chevron quilt: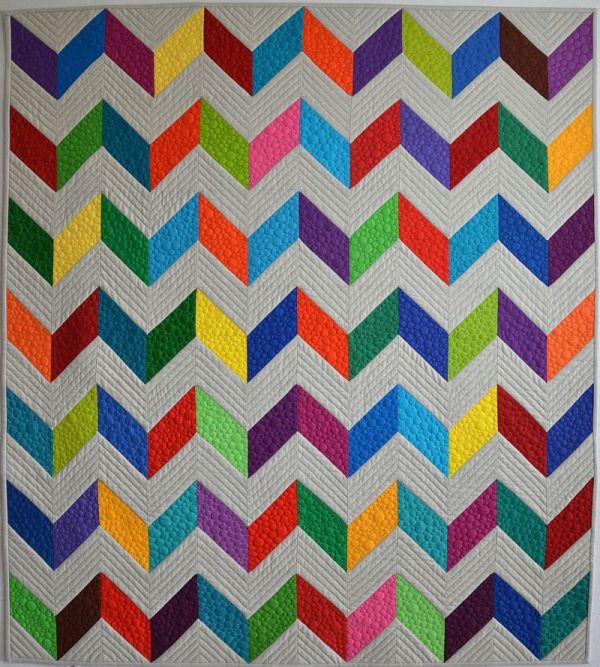 Charming Chevrons quilt by Craftsy Member ChristaQuilts
Materials needed to make the 48″ x 56″ quilt top:
84 5″ x 5″ squares of solids or prints
84 5″ x 5″ squares of background
Marking pen
Sewing machine
Thread
Rotary cutting equipment
Basic sewing supplies
Step 1
Mark a diagonal line on the back of each background square (84 total). Pair each background square with a solid colored square and sew 1/4″ seams on either side of the diagonal line. Sew a total of 84 pairs.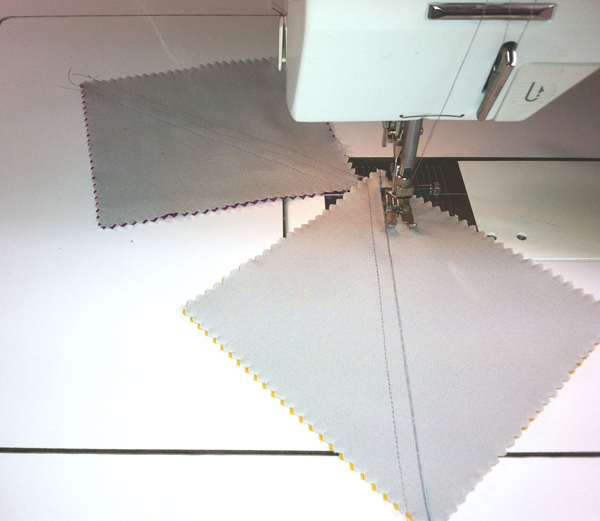 Step 2
Cut apart all of your pairs on the diagonal line and press seams open to form a total of 168 pieced half-square triangle units. If needed, trim squares to the same size (4 1/2″ x 4 1/2″ or 4 7/8″ x 4 7/8″ depending on the accuracy of your seams).
Step 3
Join like pairs of half-square triangles together to form a either side of a "V" block. Sew a total of 84 solid pairs that point left. Sew a total of 84 solid pairs that point right.
Step 4
Join the pairs together to complete a "V" block. Repeat to create a total of 42 "V" blocks.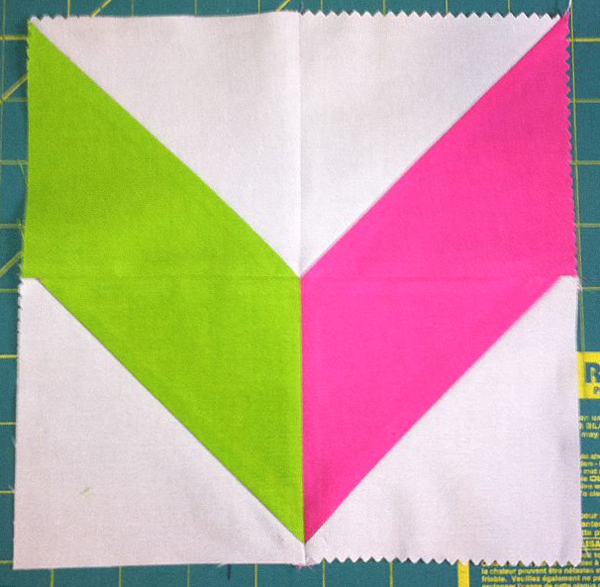 Step 5
Lay out your blocks in a pleasing arrangement on a design wall or other large flat surface. Form a grid of six blocks across by seven blocks down. Join block pairs together to complete each row. Join the rows together to complete the quilt top. Alternate the pressing direction of each row, or press the seams open for a flatter quilt.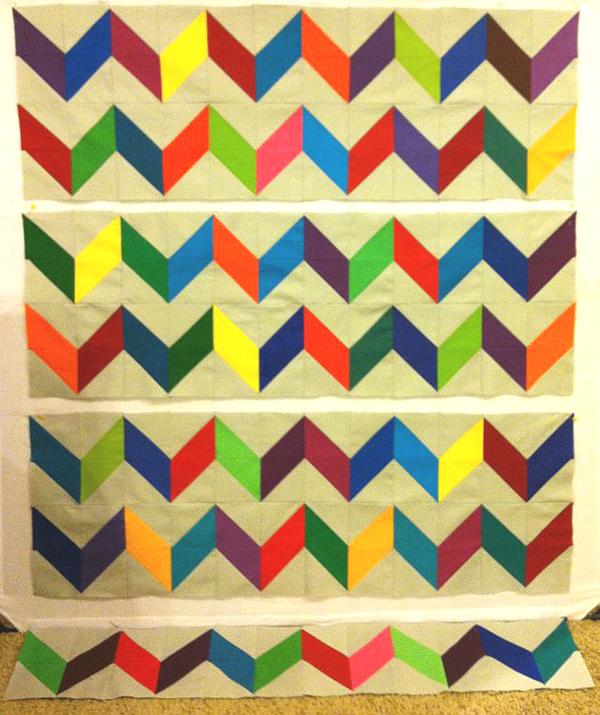 Step 6
Baste, quilt and bind your quilt as desired. I used free-motion quilting techniques to quilt the textured pebbles. I used walking foot quilting for the rows of straight lines in the negative space.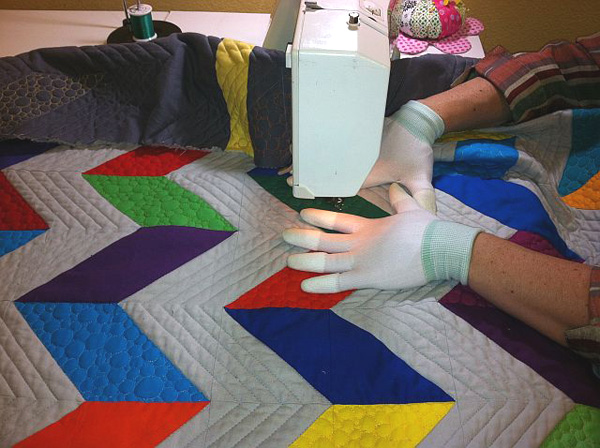 Enjoy your handiwork and gift it to a friend for the holidays or keep it to snuggle under all winter!
If you'd like to make a bigger version, gather more charm squares and sew more blocks! Two charm squares of solids and two charm squares of background will make one additional "V" block.