With spring weather in bloom and the Easter season just around the corner, it's the perfect time to sew a sweet springtime quilt. These Easter quilts and small quilted gifts include patchwork, appliqué and embellishments.
Here are some sweet Easter quilt patterns we've picked just for you!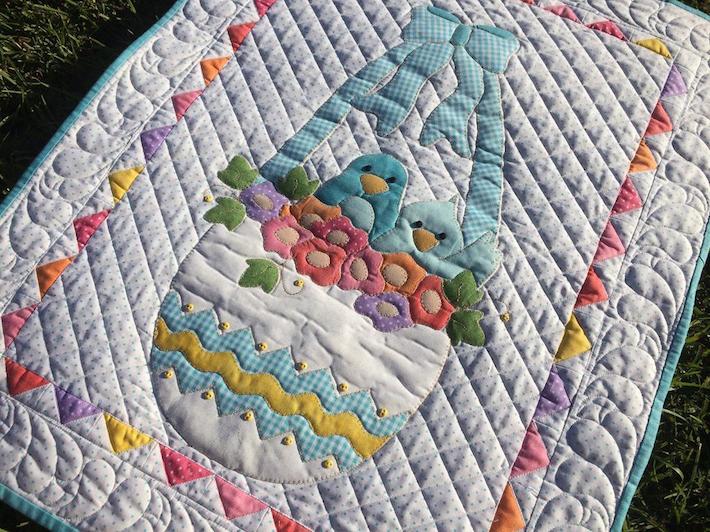 Photo via Bluprint member Stitches of Love Quilting
Decorating Easter eggs is a favorite holiday tradition of so many families. This wall-size Easter quilt with a decorated egg and two little birds features a patchwork border and appliqué, and can be accented by pretty free motion quilting. Make one as a gift or treat yourself to a wall hanging for your home, to help you welcome warmer weather.
Get the Happy Easter Quilt Pattern here.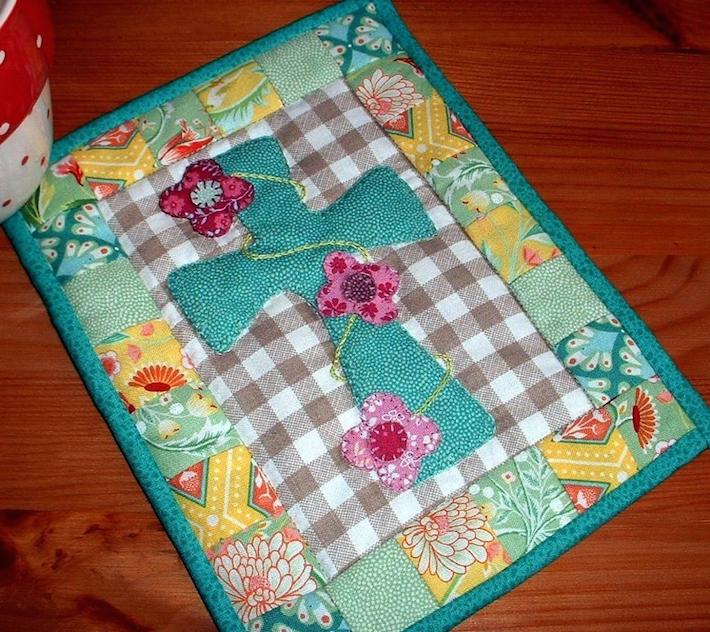 Photo via Bluprint member The Patchsmith
Quilted mug rugs are the perfect little project to whip up if you have a free afternoon. This Easter cross mug rug features hand stitched flowers and a patchwork border. Whip up one (or several) using spring-colored fabric scraps, and give it as a gift to someone you love.
Get the Easter Cross Mug Rug Pattern here.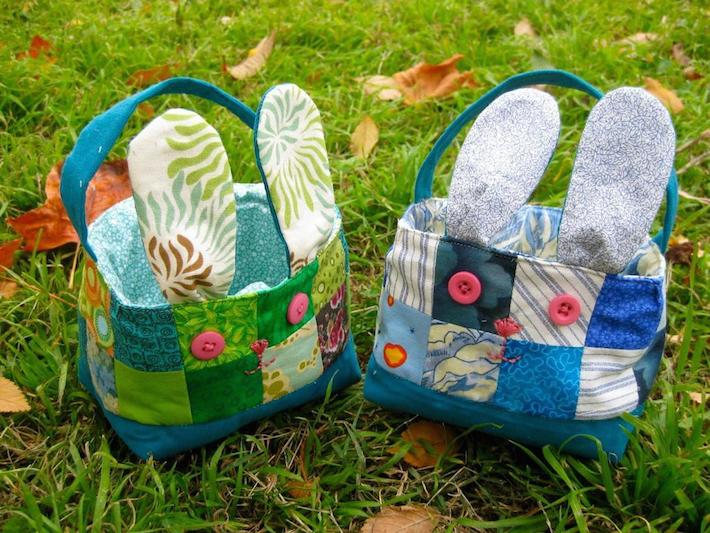 Photo via Bluprint member TeresaDownUnder
Here's a great idea. Why not ditch the plastic baskets and equip your little one with a fabric Easter egg basket for their hunt? The Easter bunny basket tutorial uses fusible interfacing, buttons, embroidery floss and a pom pom to dress up a fabric pail. Personalize the basket with your child's name and favorite colors. You can substitute the button eyes for felt or more floss if gifting to very young children.
Photo via Bluprint member Trillium Design
Are you ready for the change of seasons? This cute spring chick foundation piecing pattern is the perfect design to help you practice a new skill. The resulting block looks great in an Easter quilt, on a pillow, or as part of a table runner. Embellish it with some buttons for eyes, or simply use French knots and your embroidery floss.
Get the FREE Spring Chick Paper Piecing Pattern here.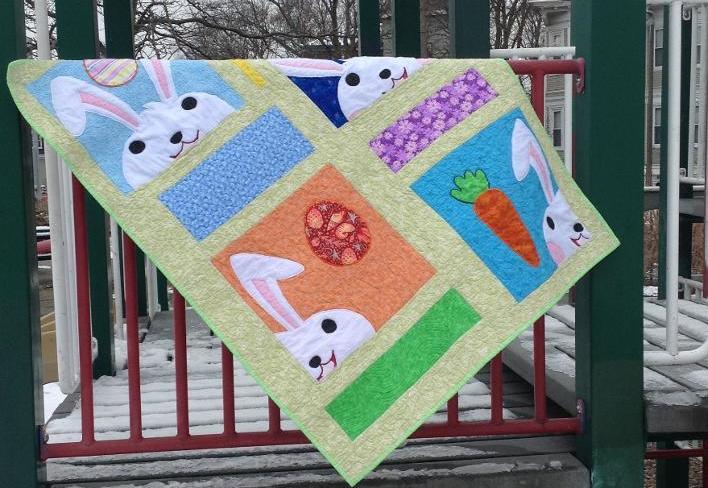 Photo via Bluprint member Codman Square Creations
Do you know someone who is expecting a springtime baby? Make a silly baby quilt with white rabbits peeking out of the boxes. The Easter quilt pattern utilizes easy appliqué and large piecing for a simple yet sweet project.
Get the Retro Easter Bunny Baby Quilt pattern here.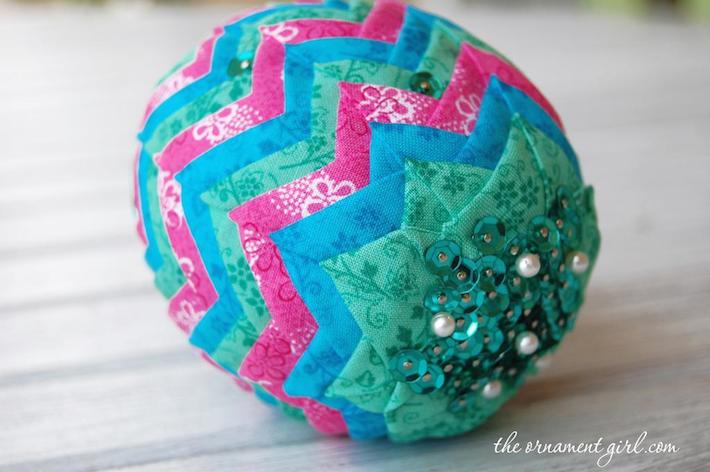 Photo via Bluprint member The Ornament Girl
Aren't these quilted fabric eggs just lovely? This intricate project is made by folded quilting fabric, and the pattern includes more than 70 photos to guide you through the process. After you make some quilted Easter eggs, you'll be excited to pull them out each year to decorate your table or mantel. There are variations in the folding pattern so you can make each one different, and you can bedazzle them in sequins and pearls for an extra special touch.
Get the Quilted Easter Egg pattern here, and then check out more Easter quilting patterns.
Are you quilting anything for Easter this year?
Quilting Kits You'll Love!
Your next project, made easy: Get a designer pattern & perfectly paired fabric.Shop Kits Now>>