Reversible clothing, especially as outerwear, is making a statement in the fashion industry. This type of clothing is often made using a fabric referred to as double cloth, which is a material woven into two distinct fabric layers that are bound or fused together to act as one. What distinguishes double cloth from other types of fabrics is that the fabric typically has no right or wrong side, making it an ideal choice for making reversible or unlined clothing.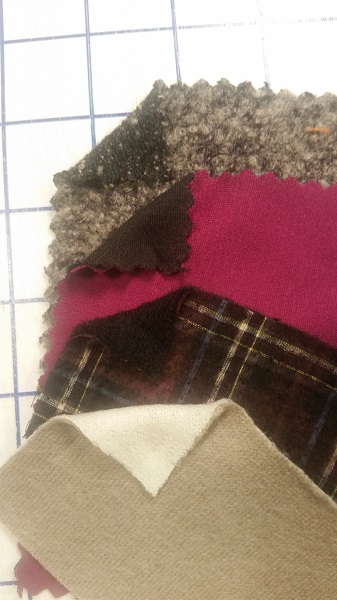 About double cloth fabrics
Double cloth is an ancient technique said to be as old as the act of weaving. All types of fibers can make up double cloth from wool, to silk, cotton as well as synthetic fibers. Plus, the fiber content can be the same or different on either side. Double cloth is widely available, comes in all types of weights and can be found among both knitted and woven fabrications. 
The manufacturing process for making double cloth involves weaving two distinct fabrics on the loom at the same time, one on top of the other. Multiple weft yarns are used, which also provide the connective or "filling" yarns that fuse or bind the two layers of cloth together. A key attribute of double cloth is that the two layers can be separated by literally snipping away the threads that connect the cloths.
Double cloth fabrics tend to be heavier than most cloths, which makes them particularly suitable for outerwear. The double layers add body to the fabric, giving a garment a more luxurious look and fit.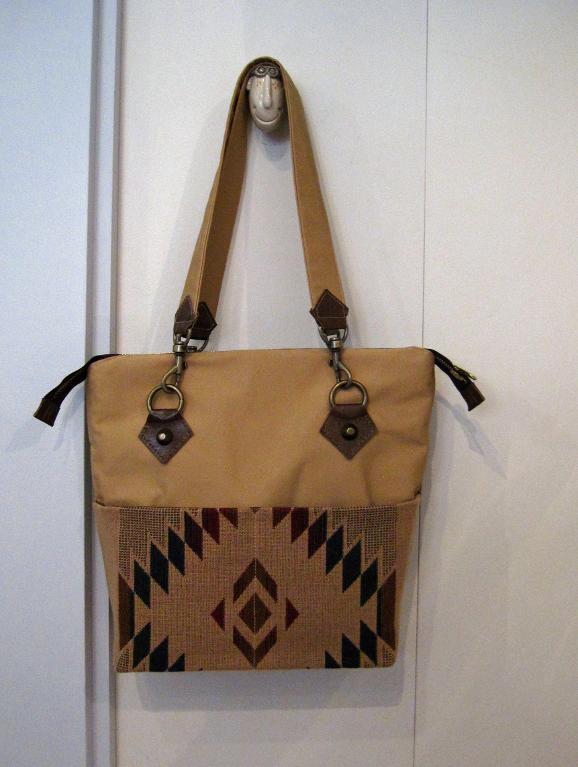 Southwest SusieQ bag made with double cloth by Craftsy member cucperson
Sewing with double cloth
Generally, sewing with double cloth is no different that sewing with other fabrics. Most double cloth fabrics that cater to the home sewer are typically heavier, so excess bulk when sewing can be an issue. As such, you might want to use techniques that help reduce or eliminate bulk.
When using double cloth to make reversible items, you'll need some special techniques to conceal seams and hem edges. We'll walk through a tutorial of one technique below. While this technique will make the garment reversible, the seams on one side will look more finished than the other.
How to sew concealed seams using double cloth
Step 1:
Staystitch 1¼" from the raw edge where a seam is needed. Once staystitched, gently separate the two layers, snipping away the connecting threads. The staystitch line is there to prevent over-separating, which can produce unsightly bubbles when the seam is complete.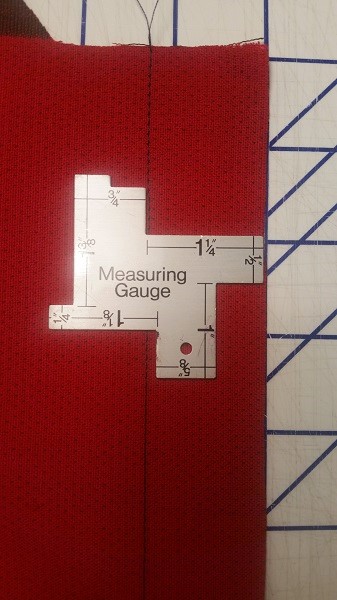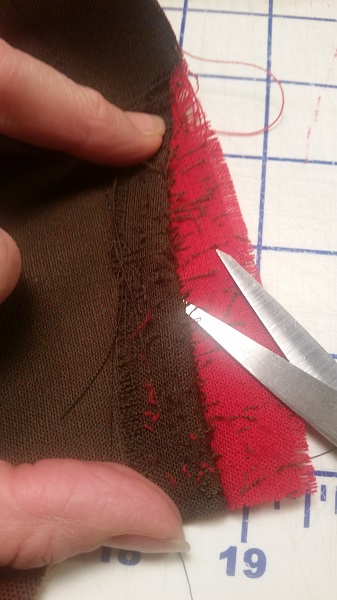 Step 2: 
Join the right sides of what will be the public-facing side of the garment. Pin the fabric together to ready them for sewing. Pin that layer only, rolling the other layer away from the seam.
Step 3:
Stitch the seam as usual with a 5/8″ seam allowance. Once stitched, press open and then trim down the seam allowances so that just 1/8″ – 1/4″ seam allowances remain.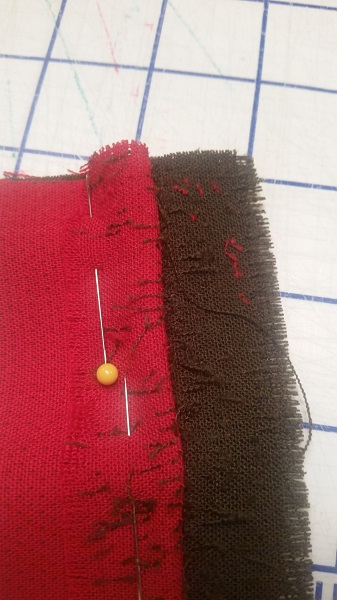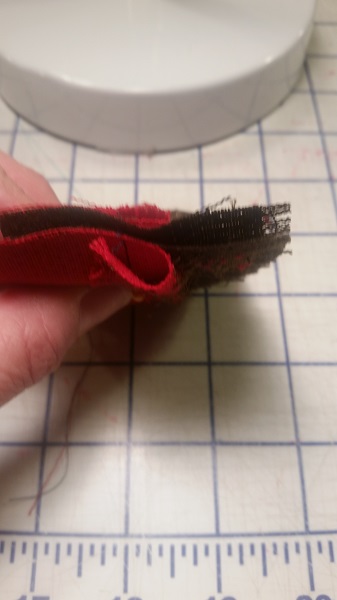 Step 4:
Now trim away roughly 3 4/8″ from the edges of the other layers of fabric. Turn the edges in by 1 2/8″ (the difference from what you trimmed away to equal 5/8″) and press in place.

Step 5: 
With a needle and thread, hand stitch the folded edges together to contain and conceal the stitched seam using a catch stitch.
To finish a hem edge for a reversible item:
1. Staystitch the hem edge by 1″.
2. Separate the layer to the staystitching.
3. Fold both edges inward by ½". They should both hit the staystitching line.
4. Press in place.
5. Catch stitch the open folded edges together. Topstitch to give the hem edge a nice finish.
Please note: Double-faced cloth is a form of double cloth that is widely available. While also ideal for making reversible projects, unlike true double cloth, the layers cannot be separated, so the hem and seam technique described above is not applicable. Other forms of seams, like lapped or welt seams can be applied, and hem edges can be either machine overcast or bound.