It's that time of year again, when lazy summer days give way to homework and hectic routines. Yep, it's back-to-school season! Whether you're thinking about how to save money on school supplies or just want to give your loved ones something handmade, get crafty with these DIY projects.
Then, show us your best handmade projects for our #BacktoSchool contest! Here's how:
Upload a picture of your #BacktoSchool project to the Bluprint Project Gallery.
Write #BacktoSchool in the title so we know it's an entry.
Share your projects on your favorite social media sites, and include #BacktoSchool in the caption of your Facebook post, tweet or Instagram photo.
We'll randomly select a project on Monday, 26, 2013, and the designer will win a FREE online Bluprint class of their choice!
In the meantime, get started on some of these DIY back-to-school projects that will have your kids walking the halls in style!
1. The Lunch Clutch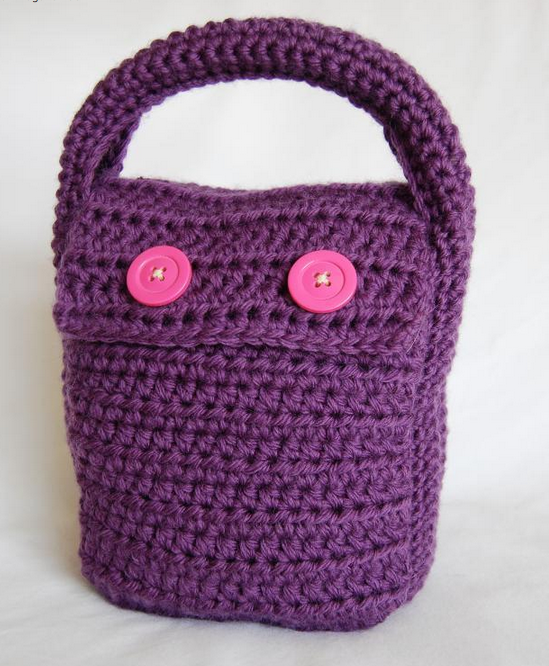 A delicious, healthy lunch can be a bright spot in your child's school day, especially when it's packed inside this sturdy, crocheted satchel! Stitch it up in your child's favorite color of yarn, and select fun, colorful buttons to finish it off. Download the pattern to get started.
 2. First Day of School Outfit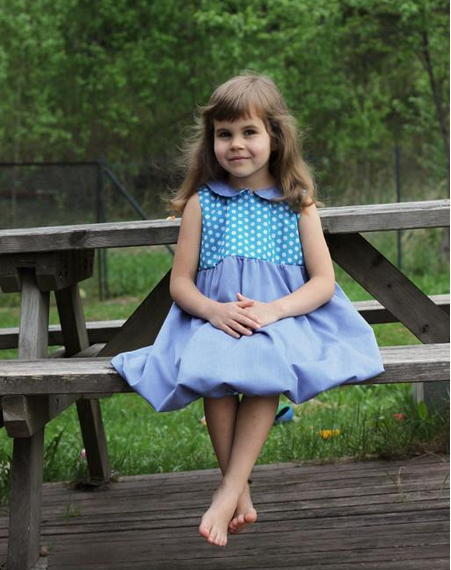 Remember how important it seemed to have that perfect first day of school outfit? Make your little ones feel special as they start the school year by sewing up a picture-perfect outfit, such as this youthful, school-appropriate dress by Bluprint member Vaida! Find out more about this project, or just download the pattern.
3. Pencil Case
Pencils and pens and erasers—oh my! Keep all those writing tools in order with this handy knitted pencil case, complete with a sewn-in zipper. Then, customize the look by adding embroidered designs or even your child's name! Download the pattern to get started.
4. Laptop/Tablet Case with Built-in Pocket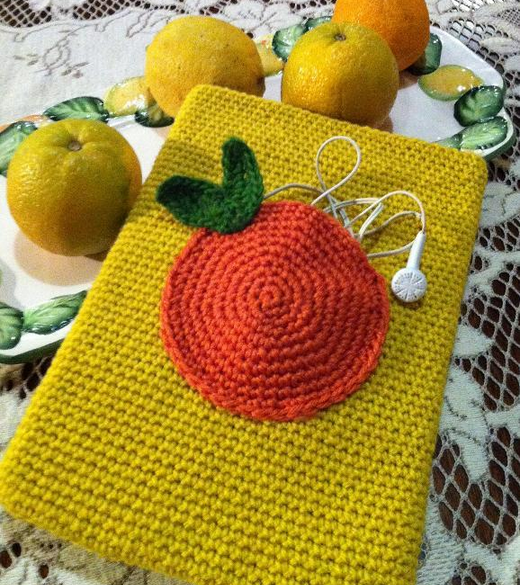 Keep technology safe from bumps, scratches (and rowdy bus rides!) with this brightly colored, crocheted case. The "orange" decoration doubles as a convenient built-in pocket for storing headphones or a small charger. Download the pattern for this easily adaptable case.
5. Stacked Book Cake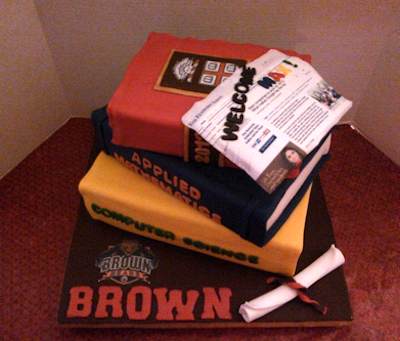 Whether you're celebrating your child's entrance into an esteemed college or just want an excuse to bring friends and family together before the academic year starts, whip up a scholarly cake, such as this project submitted by Bluprint member Bakir. Learn more about this cake to see how you can make it yourself!
 6. Reversible Tote and Zipper Pouch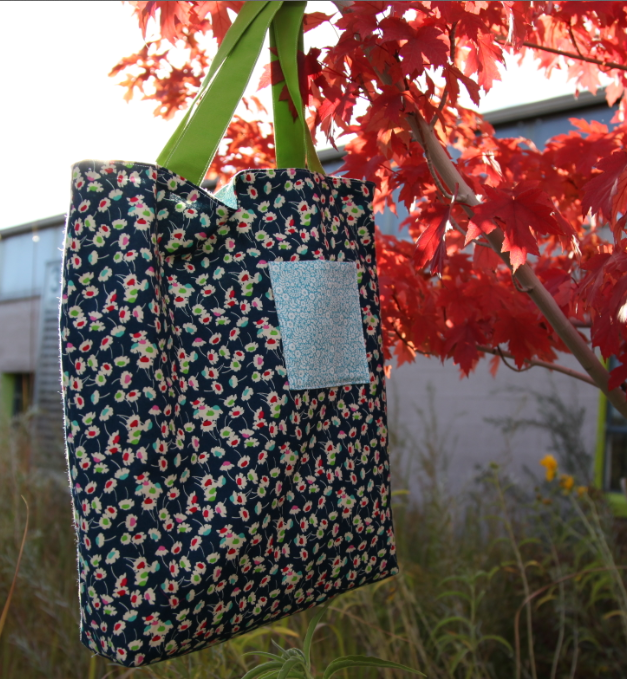 Keep books and school supplies organized by sewing up a two-in-one tote bag and matching zipper pouch by watching Kristin Link's FREE online Bluprint mini-class, Bag-Making Basics: Reversible Tote & Zipper Pouch! Even beginning sewists will feel at ease making these fun accessories, and experienced crafters will discover it's a great stash buster!
Which will you make first?
Don't forget to enter the #BacktoSchool Contest for a chance to win a FREE Bluprint class of your choice!