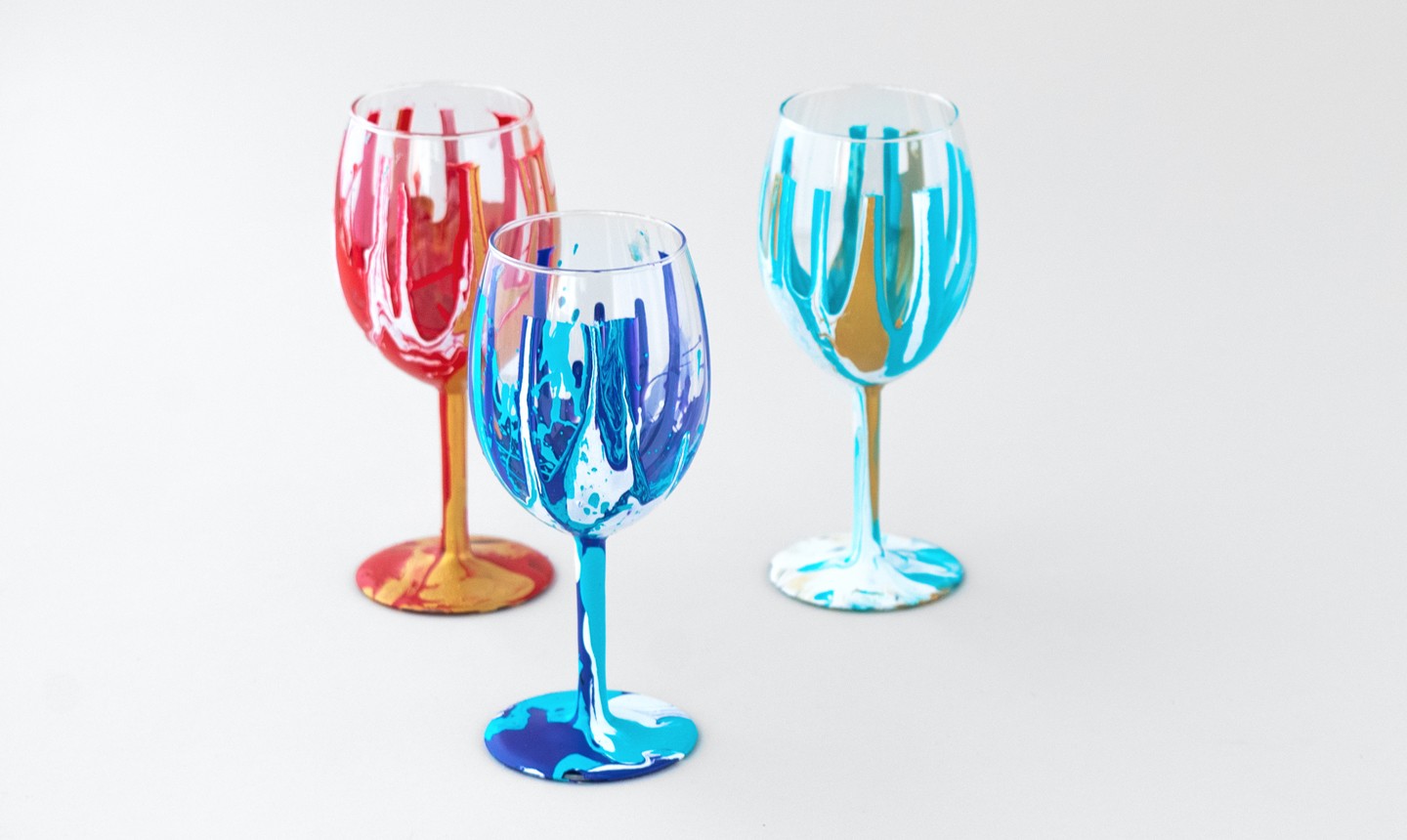 Everything tastes better in a fancy glass. Do yourself a favor and whip up a batch of these painted stunners. They're super simple to make, so you can even make a set for your holiday table, and give 'em as gifts to everyone you know!
Painted Pop Art Wine Glasses
Level: Easy
What You Need
Wine glasses
Acrylic paints
Paint brush
Painter's tape
Popsicle stick
Acrylic flow medium
X-ACTO knife
Instructions
1. Tape the Rim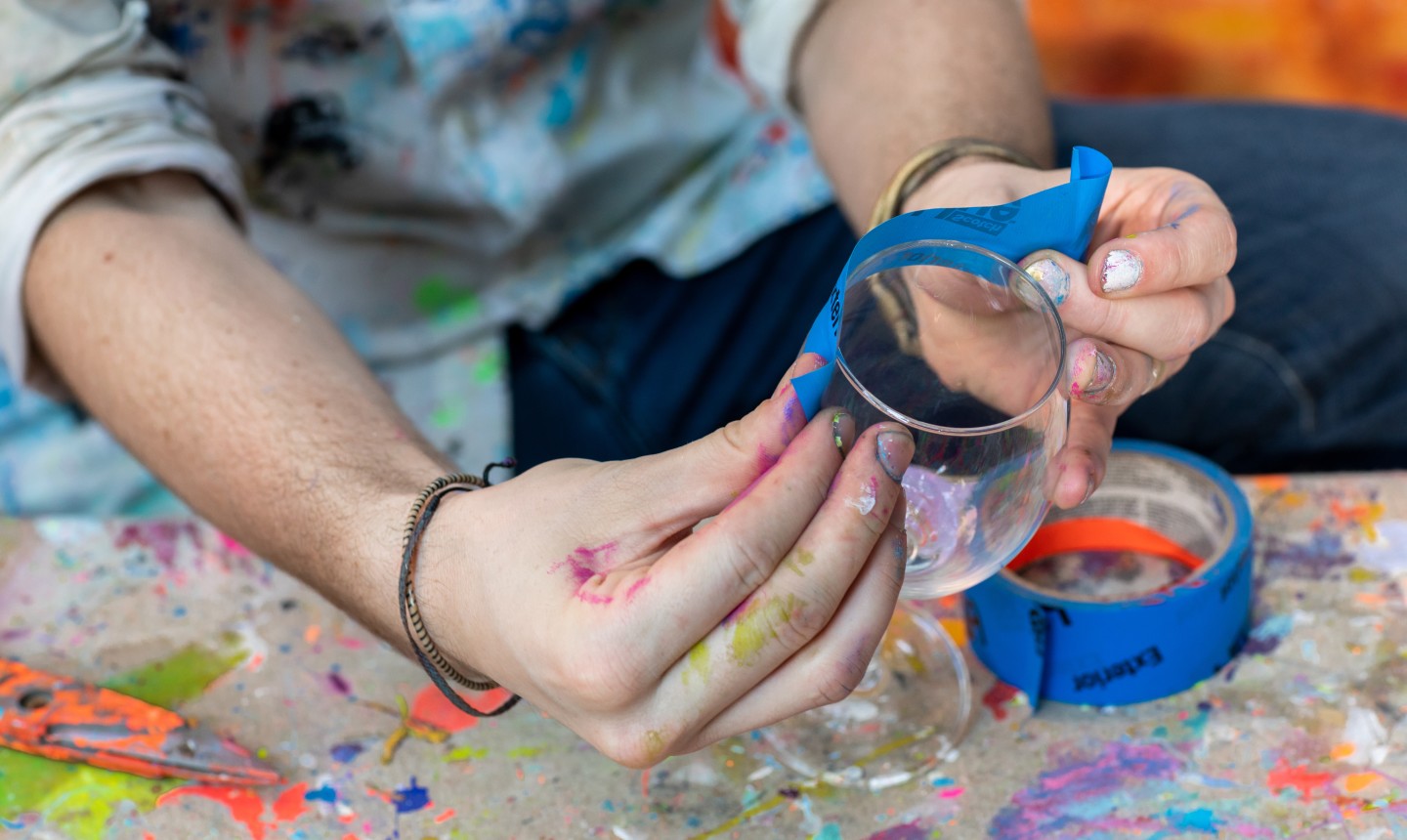 First things first: you don't want any paint on the inside of the glass, so wrap a strip of painter's tape around the rim and fold it down. Taping around the rim also gives the finished glass a nice clean lip, which makes things look tidy and professional.
2. Prep the Paints
Choose a few different colors of acrylic paint and mix each with a 1:1 ratio of acrylic flow medium. This allows the paint to flow more smoothly and with greater consistency, so you'll get really beautiful drip marks.
3. Flick, Pour, Drip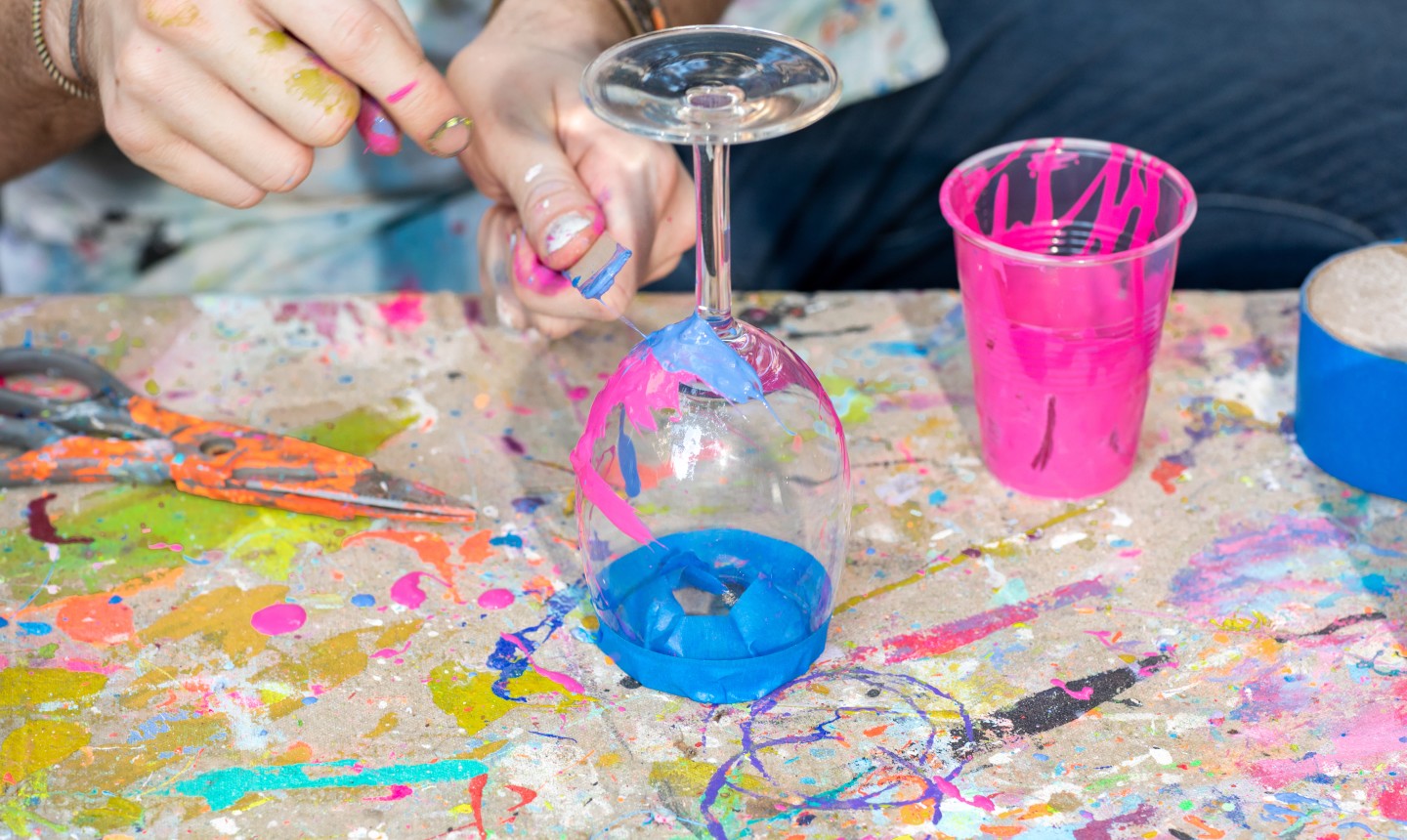 Place your glass upside down, grab a painting tool (this could be a paint brush, or even a popsicle stick!) and start painting. Flick the paint across the glass, pour it over the base and let it drip down, or scoop globs onto the bowl — use whatever methods are speaking to you. There's really no wrong way to do this.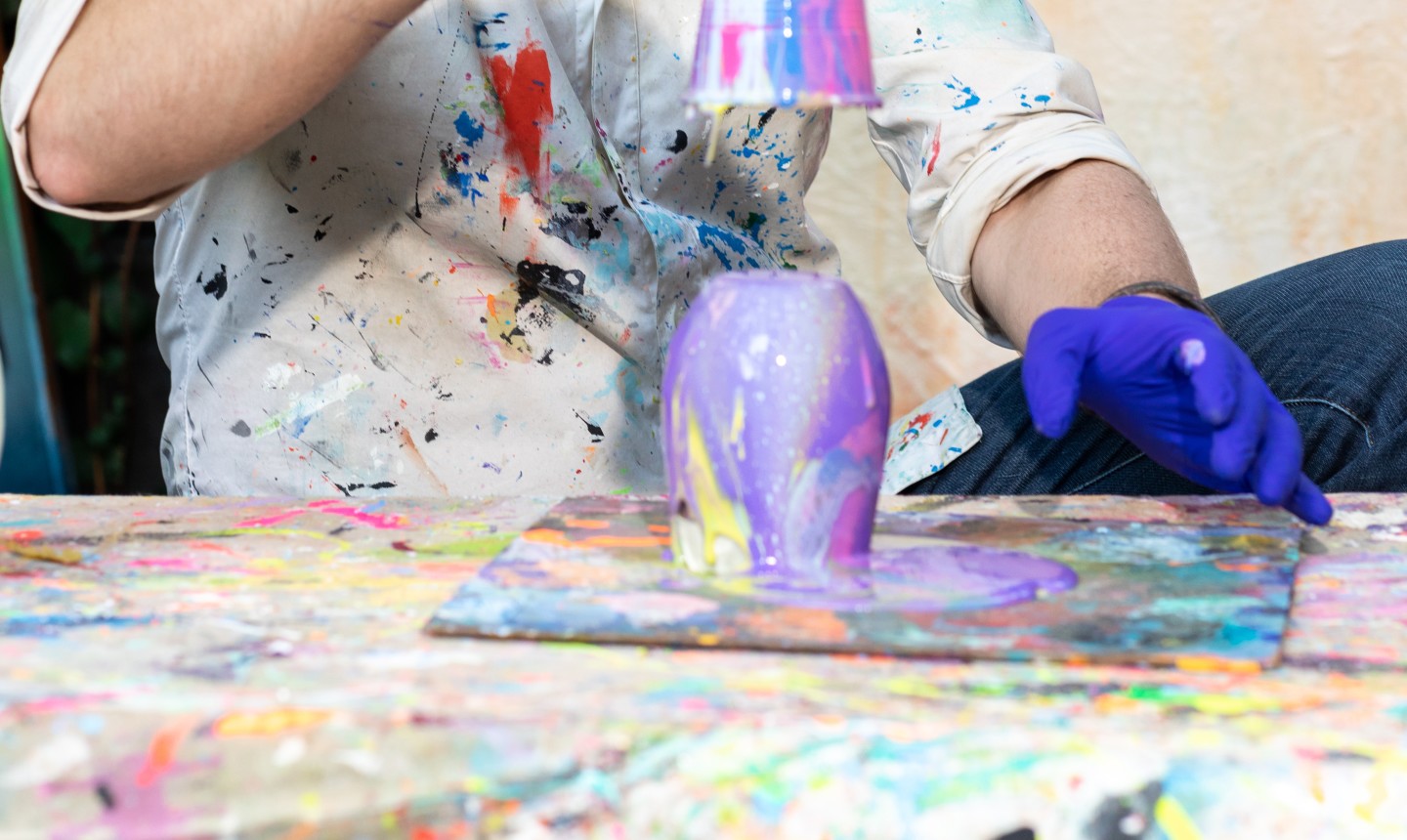 Play around with different application methods and colors until you have a glass you're satisfied with. When you're done, set it aside and let it dry.
4. Remove the Tape
Once your glass is dry to the touch, it's time to remove the tape from its rim. But don't just pull — the paint could very well come off with it! Use an X-ACTO knife to cut any paint that overlaps onto the masking tape, then carefully peel.
5. Cure
Place each glass in the oven at 350º F for 30 minutes to cure the paint. Why do we need this step? It will keep your paint bold, beautiful and dishwasher safe.
Good to Know: Don't preheat your oven during this step. Just place the glasses in, set your timer and turn the oven on. If you preheat, your glasses could shatter. No thank you!
When the paint is bonded and the glass has cooled, open a bottle of your favorite wine. Cheers to your creativity!