Need a last-minute gift to make that's quick and easy? Here's a DIY leather wrap bracelet with an adjustable pinch clasp. It's a perfect jewelry gift to make, especially if you don't know someone's exact wrist size.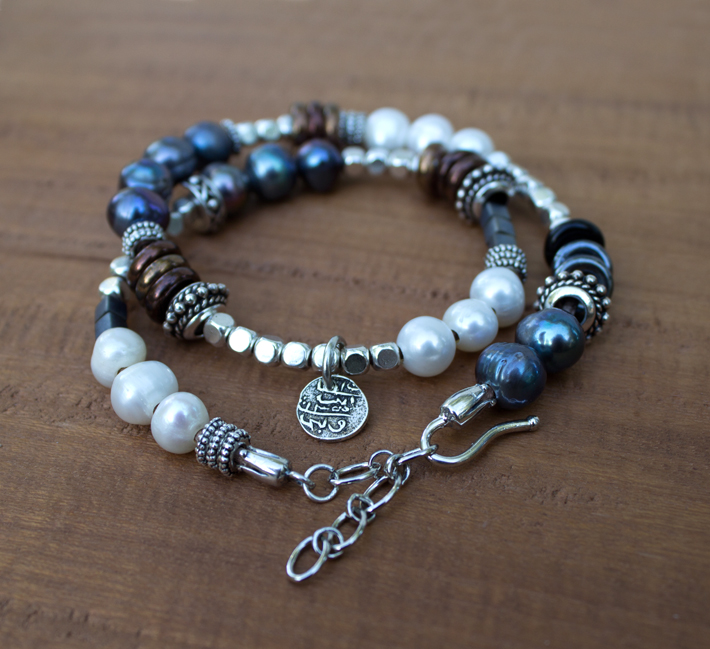 Photos via Karen Roark of I Always Pick the Thimble
DIY leather wrap bracelet tutorial

Materials you'll need:
1.5 mm leather, about 14″
Sterling silver pinch style clasp
Beads and rondells with center holes large enough to fit onto 1.5 mm leather
4 mm jump ring
1 1/2″ of chain
Needle-nose pliers
Round-nose pliers
Step 1:
Cut a piece of leather 13 1/2″ long.
Insert the end of the leather into the hook portion of the pinch clasp.
Using a needle-nose pliers, carefully pinch the opposite ends of the clasp together near the base.
Pinch the remaining two opposite ends of the clasp together.
Note: Sterling silver is soft and sometimes your tool can dent or scratch the clasp.You can prevent this by covering the flat portion of your tool with a very thin piece of cloth or there are special nylon coated tools that help prevent scratches as well. 
Step 2:
Strand your beads onto the leather, leaving a little extra room between beads for ease.
At the opposite end of the bracelet, leave about 1/4″ of the leather exposed. Insert this end of the leather into the eye portion of the pinch clasp.
Pinch down all 4 ends of the clasp onto the leather.
Step 3:
Open a jump ring and slide it onto the eye end of the clasp.  
Slide the end loop of the chain onto the jump ring.
Close the jump ring.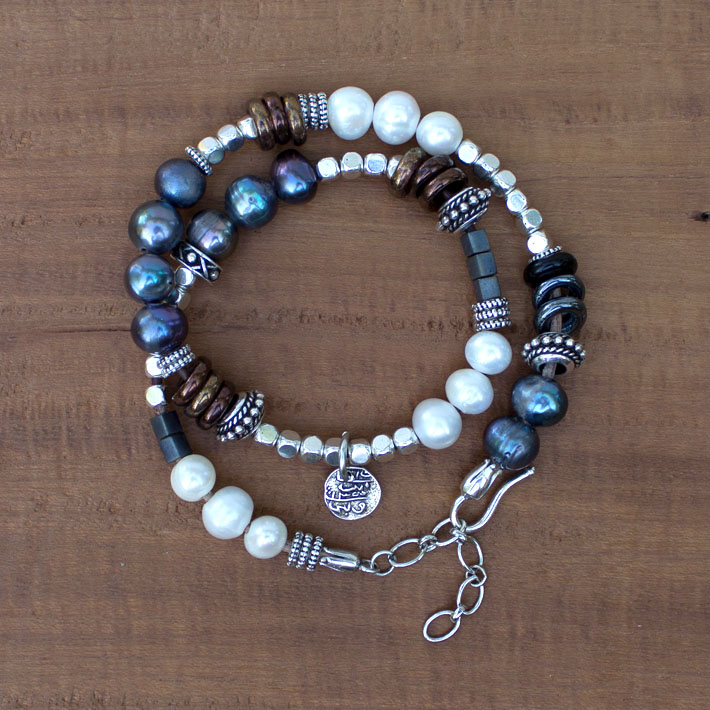 Keep in mind that you don't have to have beads covering all portions of the leather. It's a fun option to make a leather wrap bracelet with just a few special beads that move around while you wear it.
Another option to modify this bracelet is to lengthen the leather and make it a multiple wrap bracelet. Just add about 7″  to the leather for each wrap.
So if you are in a "pinch" for time, give this easy leather wrap bracelet a try!