I don't know about you but we've got baby fever! Whip up some cute projects for your favorite newborn, whether your preferred craft is sewing, quilting, knitting, crocheting, cake decorating, and more, with these baby themed projects, patterns, and classes!
1. Create a quilt they'll cherish forever.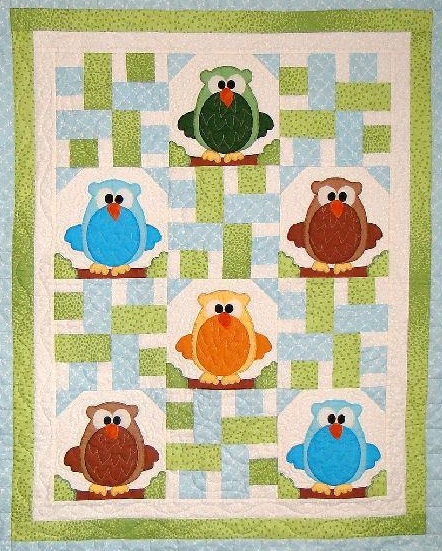 Whip up the Owl Baby Quilt pattern by  Cottage Quilt Designs. Made from easy strip pieced blocks and simple fusible large shapes, this quilt is the perfect gift for a baby boy. Or switch out the blue with pink, and sew it for your favorite baby girl. Even better, the quilting feather motif in the baby hoots' tummies is included in the pattern.
2. Baby's first blanket.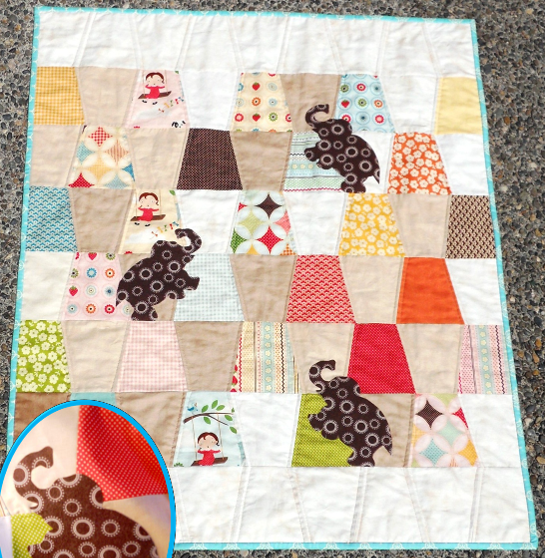 The free Elephant Baby Quilt pattern by Happy Dance Quilting will bring tons of happiness to any baby, for years to come. Cozy, playful, and pretty this quilt pattern even comes with a wonderful binding tip.
3. Sew the perfect outfit for your little one.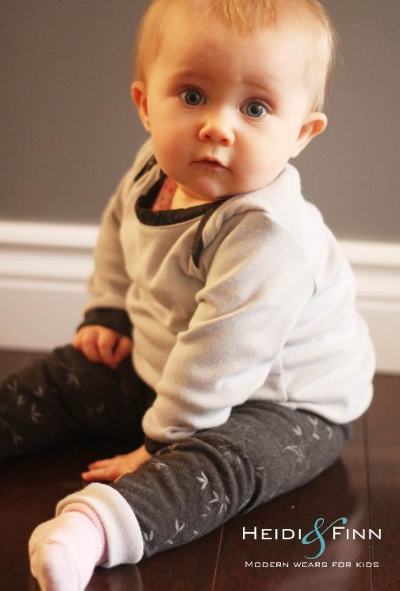 Help your little buddy relax in style with the adorable Baby Sweatsuit pattern by Heidiandfinn. A classic yet modern design that is a staple for any girls' or boys' wardrobe. Made with nearly any knit fabric, the possibilities with this pattern really are endless!
 4. Keep their toes warm with knit booties.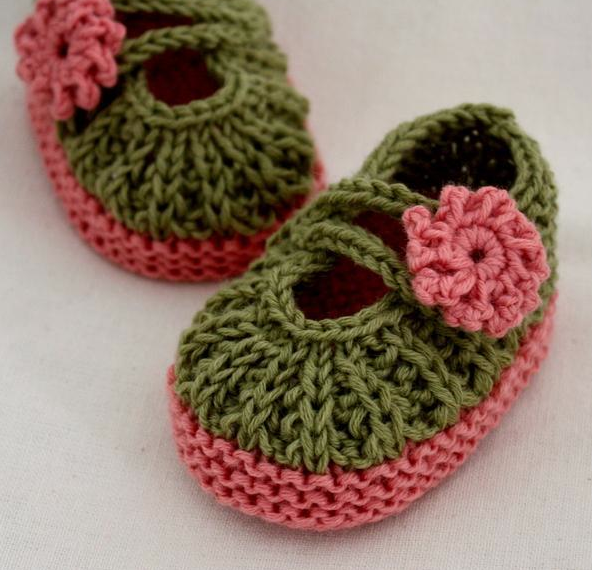 These are bestselling booties: the Daisy Baby Booties pattern by OasiDellaMaglia. And, it's no wonder why! These gorgeous booties featuring cute flowers are both feminine and adorable. Make a pair for your favorite baby girl!
5. Crochet a keepsake.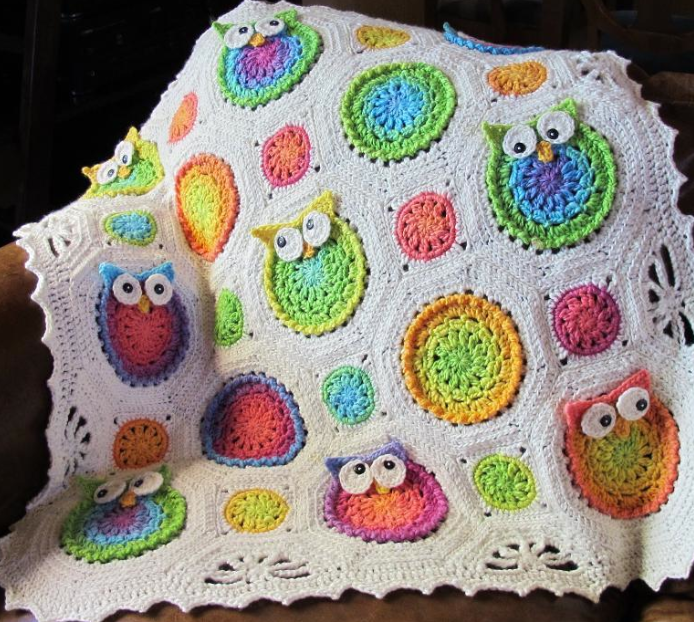 The Crocheted Owl Blanket pattern by Marken makes for a wonderful gift. Achievable for even an intermediate crocheter, this pattern enables you to play with colors, so you can customize it for any baby.
6. Beautiful baby booties by you.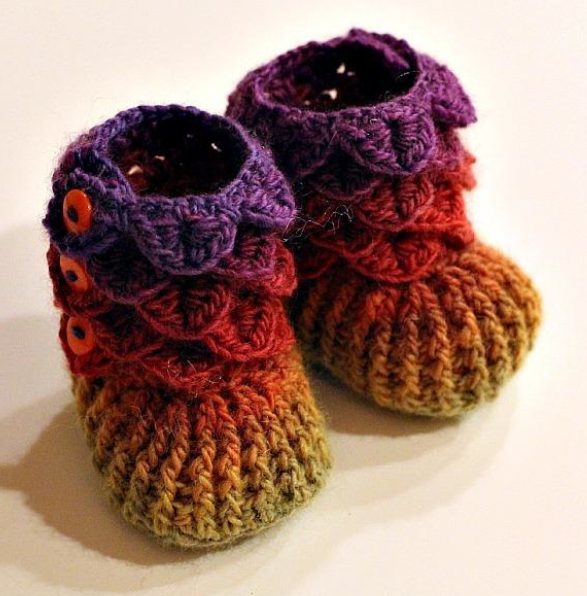 Looking for a more unisex pair of booties to crochet? Check out the Crocodile Stitch baby booties pattern by Bonita Patterns. They're easier to crochet than they look!
7. An amazing animal-topped cake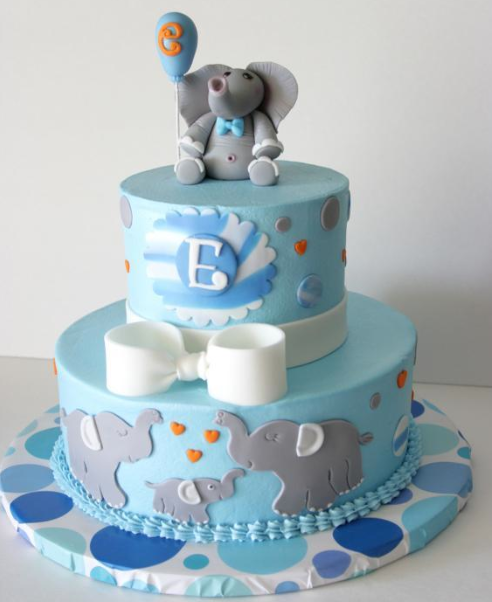 This adorable elephant topper cake was created by Bluprint member Dayyi after taking the FREE Modern Buttercream course with Joshua John Russell.
8. Cute mustache cake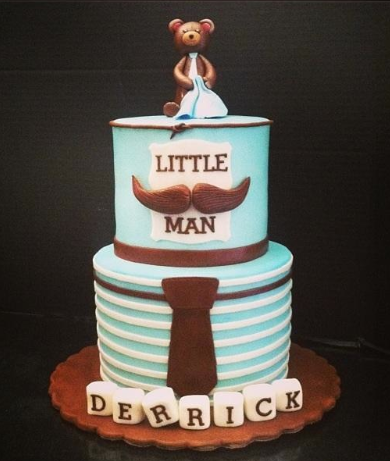 This mustache baby shower cake was crafted by Bethleon during the Clean & Simple Cake Design class with Jessica Harris.
9. Knit a huggable toy animal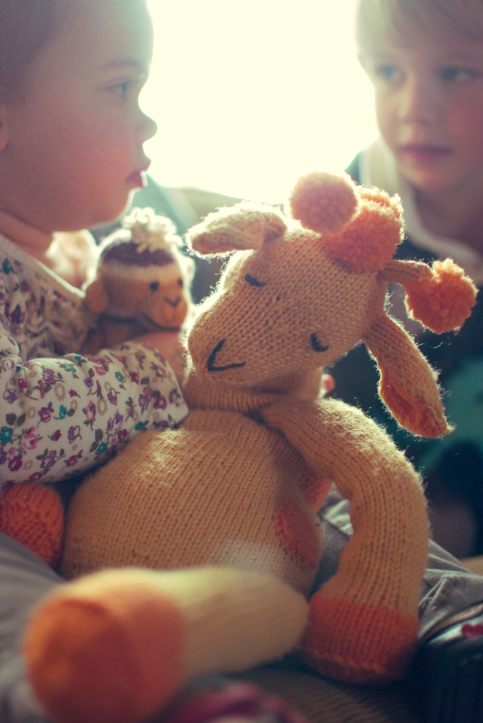 Created during the Not So Itty Bitty Giraffe class taught by Susan B. Anderson, this darling giraffe will soon find its way into any baby's heart.
10. A perfectly plush embroidered toy makes for an instant best friend
This sweet little dinosaur plush toy was embroidered for Dakota by Bluprint member Deborah Jones while taking the online Bluprint class Machine Embroidery with Terrycloth and More.