The diamond stitch is a beautiful textured crochet stitch that captures the imagination and adds new dimension to your work. It is a fairly simple crochet stitch to learn as long as you are familiar with creating post stitches in crochet. However, it does require some attention to detail and some intermediate or advanced crochet skills. It's fun to learn and exciting to practice.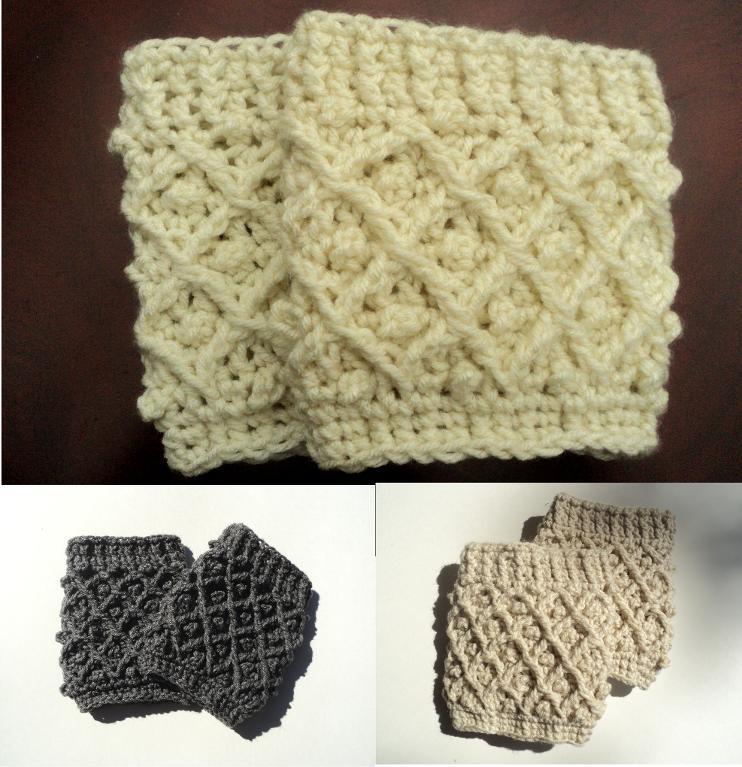 Diamond Boot Cuffs pattern via Craftsy member Small Spaces
href="/pattern/crocheting/accessory/diamond-boot-cuffs-/104244?_ct=rbew&_ctp=161657">Diamond Stitch Crochet Boot Cuffs pattern via Bluprint member Small Spaces
5 tips for working the diamond crochet stitch
1. Practice your front post stitches.
The trickiest part of the crochet diamond stitch is working with post stitches. They aren't that difficult but if you're new to them, it can take some practice to get the hang of them.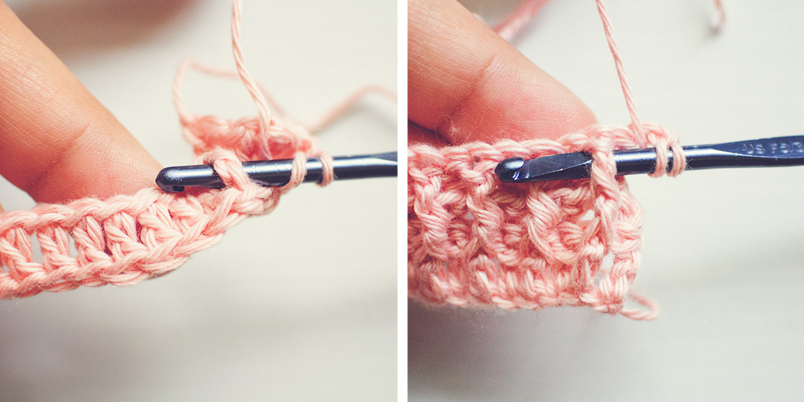 Photo via Lisa Gutierrez
There are a few variations on the crochet diamond stitch, some of which use front post double crochet stitches and others that use front post triple crochet post stitches. Practice both of these types of stitches on their own, worked in rows as well as in rounds, to get ready to excel at crocheting the diamond stitch.
For more information, see our tutorial on crochet post stitches.
2. Keep count of your rows.
The diamond stitch is also unique in that you're often working on more than one row at a time. For example, you might be working across row four but when it comes time to do your post stitches then you'll be dropping down and working around the stitches in row two. You'll come back up and work single crochets on row four and drop back down to do more post stitches. As a result, you really need to know which row you're on.
Tip: Keep track of your rows with stitch markers and a row counter tool or app.
3. Learn diamond stitch crochet rows before rounds.

Catherine's Textured Diamonds Hat pattern via Craftsy member Sweet Kiwi Crochet
The complexity of working across multiple rows tends to get even more confusing for most people when projects are worked in the round. For that reason, it's a good idea to learn the crochet diamond stitch in rows first.
There are definitely some great crochet patterns using this stitch worked in the round (including Catherine's Textured Diamonds Hat, shown above) but they'll be a lot easier to craft when you've mastered the stitch in rows first.
4. Use a yarn with clear stitch definition.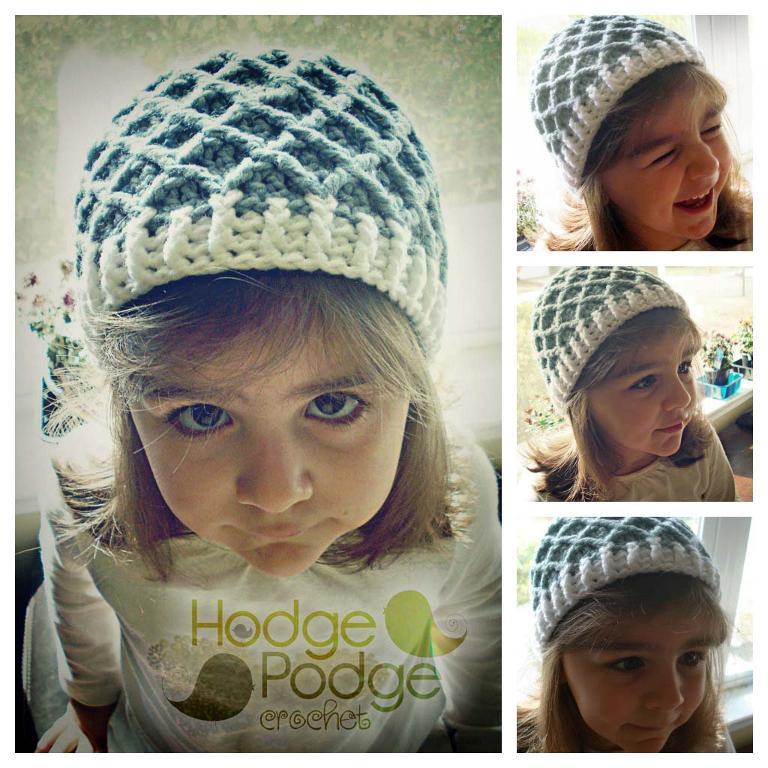 FREE Diamond Pattern Hat pattern via Craftsy member Hodge Podge Crochet
When you're learning the diamond stitch, you don't want to have any confusion about where your hook should go. That's why you shouldn't try to do it in mohair, novelty yarn, very dark yarns or any other type of yarn without really clear stitch definition. Worsted weight cotton yarn is a great choice as are acrylic and wool yarns that you're very comfortable using. You want to be able to clearly see where to work your yarn.
You also want the texture to speak for itself in the final product. Although you can do some really creative things with this stitch using variegated and multicolor yarns, you should use solid color yarn when learning this crochet stitch pattern.
5. Play with patterns.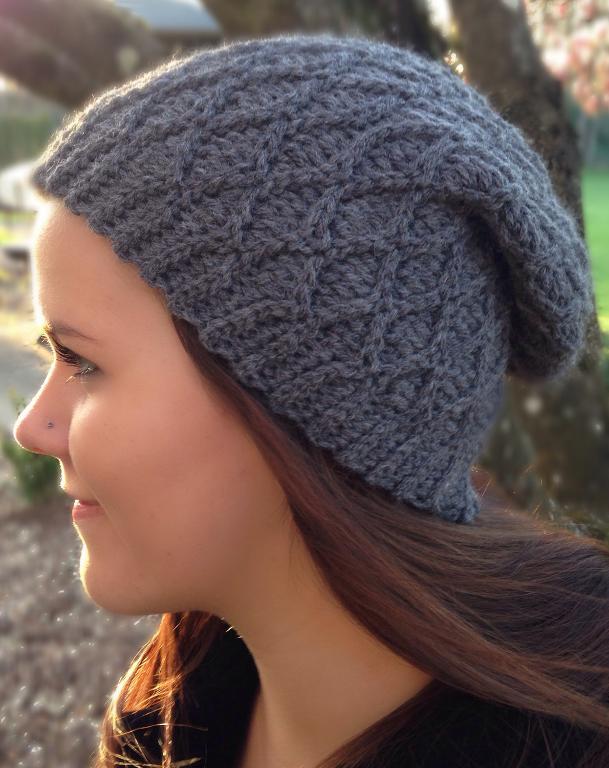 Adamas Slouchy Diamond Hat pattern via Craftsy member Adorish
You should practice the basic crochet diamond stitch in rows then in rounds but eventually you'll want to actually make something with it. Try a variety of different patterns to create something that you love using this stitch. If the first pattern that you try doesn't work out for you, don't give up. Try again. Diamond stitch crochet patterns are usually intermediate or advanced patterns so they require some patience and practice but they are beautiful designs well worth your effort!
Have you ever crocheted the diamond stitch?